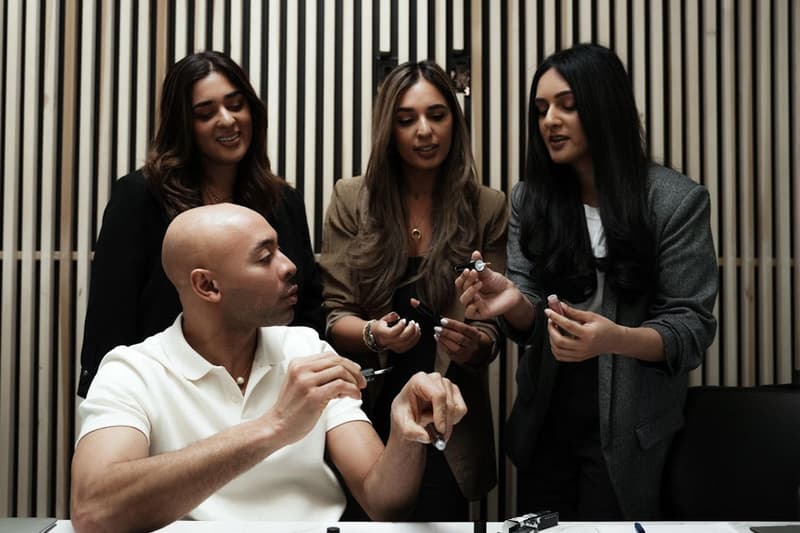 Beauty
Iconic Makeup Artist Sir John Appointed Chief Creative Officer of CTZN Cosmetics
"Embarking on this new chapter with CTZN is exciting for me both as a creative and entrepreneur."
Iconic Makeup Artist Sir John Appointed Chief Creative Officer of CTZN Cosmetics
"Embarking on this new chapter with CTZN is exciting for me both as a creative and entrepreneur."
Incomparable makeup artist Sir John has been named Chief Creative Officer of CTZN Cosmetics working closely with its co-founders Aleena, Aleezeh, and Naseeha Khan.
"We are thrilled to welcome Sir John as CTZN Cosmetics' new Chief Creative Officer," said Aleena Khan in a press release. "His talent and industry experience will be an invaluable asset to our company as we continue to grow and expand our brand globally."
Sir John has created iconic looks for megastars such as Beyoncé and legendary runway model Naomi Campbell. Working alongside industry giants Pat McGrath and Charlotte Tilbury, he quickly gained notoriety in the beauty and fashion spaces. "Embarking on this new chapter with CTZN is exciting for me both as a creative and entrepreneur," Said Sir John in a press release. "With a shared love of diverse spaces and a passion for championing voices that move the needle forward, I couldn't be more excited about the future of our partnership."
Catch more of Sir John's announcement below.
View this post on Instagram
Share this article