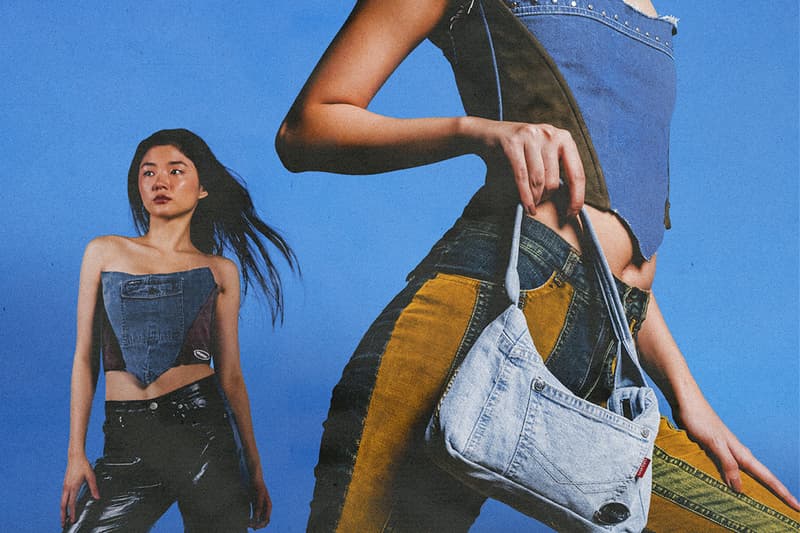 Fashion
ATOMIC Is the Rising Filipino Fashion Label To Keep On Your Radar
Created to honor the subcultures of Manila and the vibrant energy of NYC.
ATOMIC Is the Rising Filipino Fashion Label To Keep On Your Radar
Created to honor the subcultures of Manila and the vibrant energy of NYC.
The Philippines' fashion scene is ever-evolving with new brands and emerging designers making noise in the industry. A notable label to keep tabs on is ATOMIC, which celebrates the subcultures founder and designer Fed Pua grew up with in Manila, as well as the vibrant energy of New York City he was introduced to in his early 20s.
"I felt like it was the right time to launch a brand that was more casual as many people assume that Filipino fashion is one thing — think indigenous textiles and weaving," Pua tells us. "But I'd hope that ATOMIC brings something new to the table in local fashion." Mainly working with locally-sourced deadstock fabrics, Pua produces each style in limited quantities. "A lot of pieces from bigger luxury labels were made in the Philippines during the '90s, which is why you could still find a bunch of great fabrics from them," he explains.
To find out more about how ATOMIC came to be, read on for our full interview with Pua.
You mentioned you created ATOMIC to honor the subcultures you grew up with in Manila. Could you elaborate more on what those subcultures were?
One of them was the otaku subculture. Back in the early '00s, liking anime was a niche community. I loved watching shows like Sailor Moon and Cardcaptor Sakura. It also introduced me to a wider picture of Japanese culture, which included Shoichi Aoki's FRUiTS and bands like Shonen Knife and The Mods.
Another one was the rave culture in Manila. I frequented this rave called Elephant reminiscent of what I'd imagine the '80s club kids culture to be: techno, drag and flamboyance. It was also a safe space for queer people like myself and many others. ATOMIC takes all these experiences along with Manila nostalgia that produced the brand's narrative.
What was your experience like during your time in the Big Apple and how did the lifestyle of New Yorkers influence your designs?
I think I was particularly inspired by the many eco-systems that coexisted within the city. You have your East Village punk kids, Wall Street finance bros and Chelsea drag queens sitting side-by-side in the 9 p.m. subway. Modern Manila felt so homogenous that seeing the freedom of expression in NYC really motivated me to focus on my own point of view rather than conforming to one for ATOMIC.
Can you walk us through what your design process is like?
I usually create pieces one at a time, so there's usually one main inspiration for it. I always reference things from my nostalgia or vintage pieces and subvert them to make something that is familiar. I think I imagine this fictional muse who would wear this piece and it sort of just comes to life after that.
The new piece I'm working on is inspired by Sailor Moon, so I'm imagining this Harajuku girl who doubles as a skater. She's wearing Tony Hawk's Birdhouse tees, but also some platform rave sneakers and maybe some vintage 501s.
Do you plan on opening a physical store anytime soon in the Philippines?
That's definitely a dream we have in the future, to have one store in Manila and another in NYC. But for now, we are happy to bring the word out online as I feel like it allows ATOMIC to be more accessible.
What else do you have planned for 2022?
For 2022, our plan is to introduce and strengthen ATOMIC's narrative to the world. We just released our first jacket, but we're working on new designs like baby tees, accessories and more upcycled capsule collections. I can't wait for everyone to see it!
---
Share this article