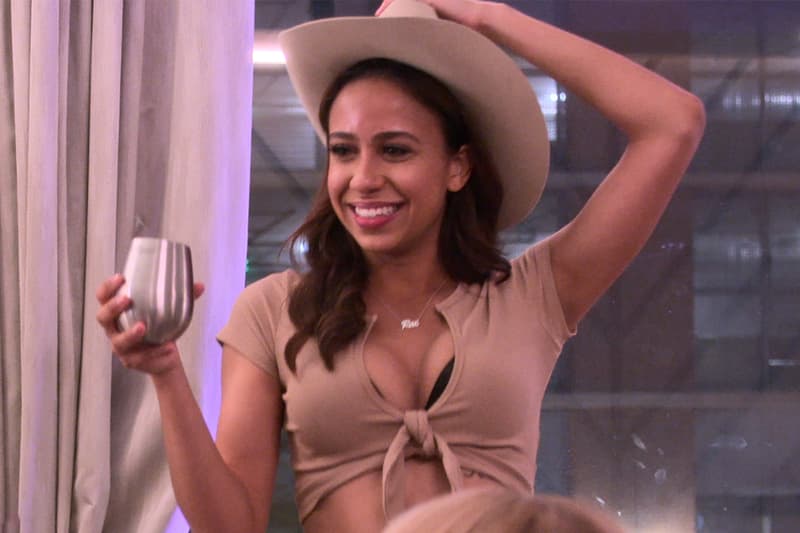 Sex & Dating
Rae From 'The Ultimatum' Shares Relationship Update After Coming Out
The fan-favorite opens up via her Instagram.
Rae From 'The Ultimatum' Shares Relationship Update After Coming Out
The fan-favorite opens up via her Instagram.
Netflix's The Ultimatum, the dating show that gives couples a chance to secure marriage or find new love, has just provided fans with another plot twist. Fan-favorite, Rae Williams, came out as bisexual at the show's reunion and shared that she was dating a woman. Before popping out to the show's launch party, Rae hosted a Q&A on her Instagram where she answered questions that viewers were dying to know.
Naturally, after committing to the belief that Jake Cunningham was her perfect match, fans wondered who the special woman in her life could be. One viewer asked: "Show us your girl!" Rae responded with a cryptic photo and said that they were no longer together but that she still wanted to keep details private. "The girl I got with after the show is very private and we have kinda taken a step back the past few months with everything going on," Rae went into detail. "We are still very close and hope to revisit things after the summer." She then closed out the story post with: "I'm single and in therapy."
Although she dated a woman before giving Zay Wilson an ultimatum, her bisexuality has always been a struggle to embrace. But, contrary to what fans believed, she had already told her former partners on the show that she was queer. "Both Zay and Jake are not homophobic or bigoted and that was very important to me," she said.
Before logging off, the former contestant reminded her followers that she was not the best person to give relationship advice because she "sucks at dating." But, one thing she did advise was to "Make sure you understand your partners' love languages and love them the way THEY need to be loved. Physical chemistry IS important but nothing is better than having loyalty and solid communication."
If queer representation gives you life, stay tuned for Season 2 of The Ultimatum which will feature an all queer cast.
Share this article