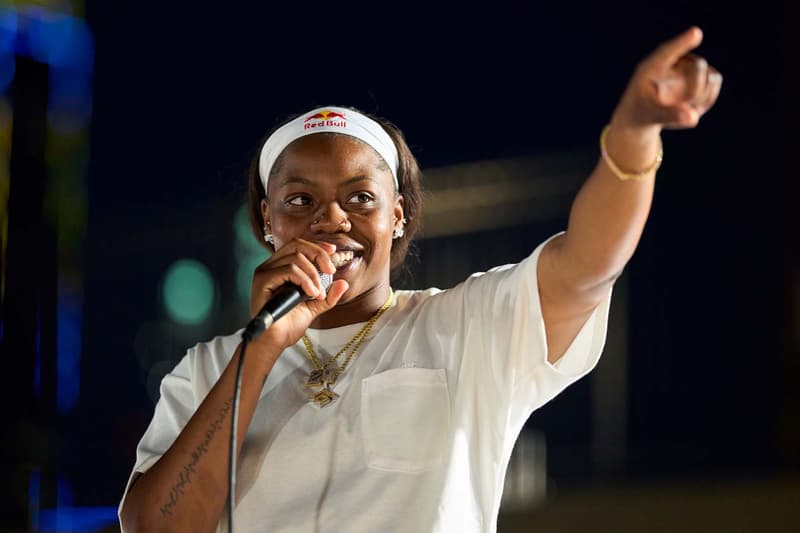 1 of 3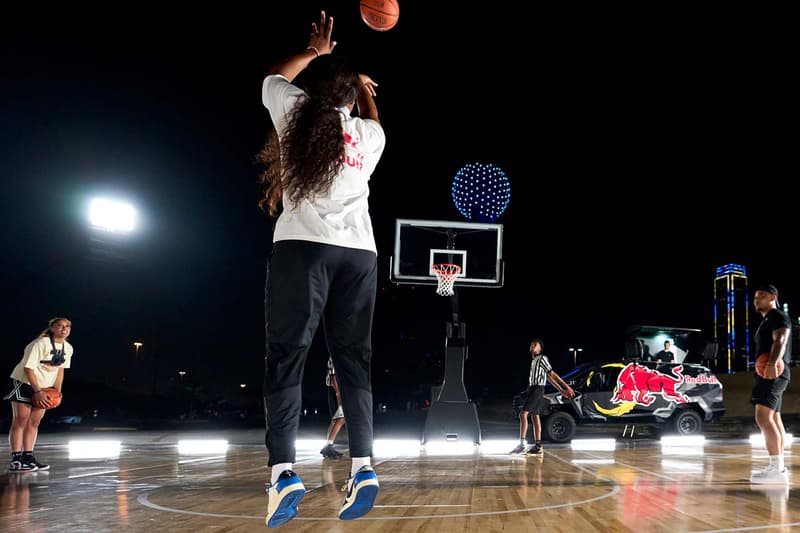 2 of 3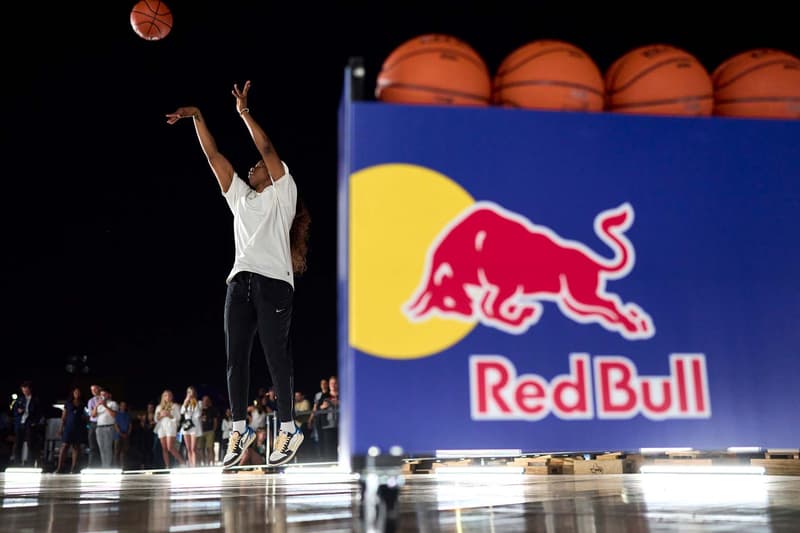 3 of 3
Footwear
EXCLUSIVE: WNBA Star Arike Ogunbowale Talks Sneaker Culture, Red Bull Partnership and More
The collaborators are giving back to Dallas with every three pointer scored this WNBA season.
EXCLUSIVE: WNBA Star Arike Ogunbowale Talks Sneaker Culture, Red Bull Partnership and More
The collaborators are giving back to Dallas with every three pointer scored this WNBA season.
Arike Ogunbowale of the Dallas Wings and Red Bull have teamed up for "Dallas has Wiiings," a charitable season-long initiative where every three-point shot she makes in the official 2022 WNBA season will earn $800 USD towards new solar-powered lighting systems at Dallas community courts in need of upgrades.
To kick off the project, Ogunbowale showed off her skills at the legendary Reunion Tower landmark. For every third shot she made, a sphere of lights brightened on the tower ball until it was fully illuminated in the form of a massive basketball.
During the event, Red Bull presented Ogunbowale with a custom pair of Nike Kobe 6's made in partnership with sneaker customizer Jake Danklefs, decked out with graphic art inspired by Ogunbowale's career milestones.
We got to chat with Ogunbowale on all things sneakers, what big brands can do to support the WNBA and advice for young women. Read on for the full interview.
How is the sneaker culture in Milwaukee?
It's not really a big sneaker culture growing up in Milwaukee, but it's up and coming.
What are some characteristics you look for when shopping for a sneaker?
Definitely the color and how it looks on my feet. I used to be a big high-top person, but now I'm more into low-top shoes.
What do you think athletic brands can do to support more women athletes?
They can showcase women more, especially when it comes to the WNBA. There are so many stylish and talented players and if they could highlight that a little more there would be a lot more viewership to the game.
What were your thoughts when you were gifted with your own custom Kobe 6s?
I was super surprised! It was definitely something that they clearly thought out. It had so many details that were so thoughtful and included things that happened in my life that were close to home and to me, I am super appreciative.
What advice do you have for young women striving to achieve their dreams?
Never let anyone tell you no or that you can't do it. If you have confidence in yourself there's nothing you can't do.
Share this article