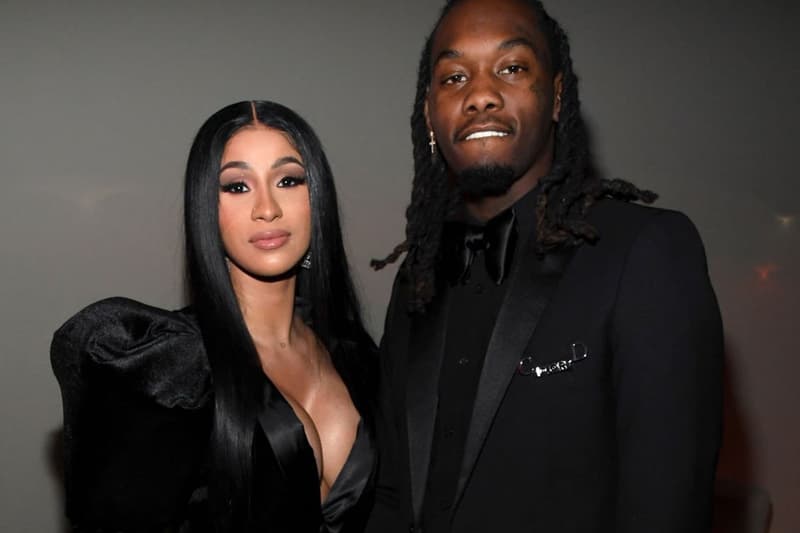 Fashion
Cardi B Receives a $300K USD Audemars Piguet Watch as a Gift From Offset
In honor of Mother's Day.
Cardi B Receives a $300K USD Audemars Piguet Watch as a Gift From Offset
In honor of Mother's Day.
Cardi B loves nice gifts, and Offset knows it. For Mother's Day this year, the Migos rapper gifted his wife a black Audemars Piguet Royal Oak watch worth roughly around $300k USD.
According to Cardi B's Instagram post, Offset also seemed to have given her a Chanel bag. "Thanks babe for my babies and my gifts," she captioned a series of photos.
Offset's extravagant presents to Cardi come a few months after he gave her a $375,000 USD Audemars Piguet watch and six Chanel bags for Valentine's Day. Though it's clear Offset loves to spoil Cardi, she makes sure to return that same kind of love.
For Offset's birthday, the Bronx native gave her husband a $2 USD million check. "This is my birthday [gift] to you," she told him during his birthday bash in December 2021. "I know you got a lot of business ventures coming in 2022, so let's get it."
Swipe through to see photos of Cardi's Mother's Day gifts below.
View this post on Instagram
Share this article