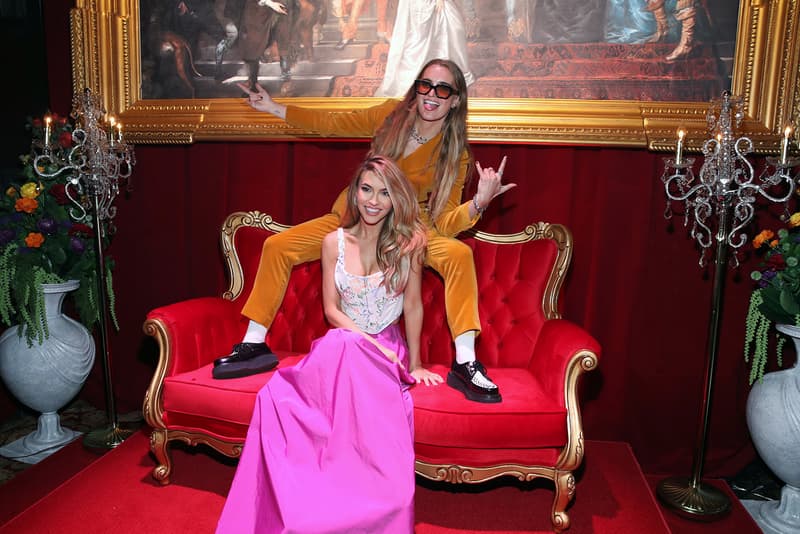 Culture
Chrishell Stause Addresses Sexuality After Revealing Relationship With Non-Binary Artist G Flip
"I hope that you guys see that I'm the same person that you've been following this whole time."
Chrishell Stause Addresses Sexuality After Revealing Relationship With Non-Binary Artist G Flip
"I hope that you guys see that I'm the same person that you've been following this whole time."
After announcing her new relationship with non-binary singer G Flip on the Selling Sunset reunion, Chrishell Stause has officially addressed her sexuality on Instagram.
The real estate agent started her clip off by explaining that the cast had to film for the entire day, resulting in some "context missing" from the interview. "I just felt in this situation it might be nice to give some context," Stause said. "At this point, I think some of you are confused or worried or all of the things."
Following her split with Jason Oppenheim last year, Stause's relationship with G Flip has opened Stause's eyes to what her ideal future could look like. "I know some of you won't understand this or agree with this, but for me, it is about the person. It is about their heart," she added. Addressing G Flip's identity and her time with Oppenheim, Stause said: "Like I said on the show, you don't get to choose when you come into someone's life. As much as I wish what I wanted in my last relationship aligned with the same things, it didn't. And that's okay."
"I understand that it's confusing, but I think it's an act of love to understand that, if it's not something that you know, of keeping that curiosity about life and evolving forward," she continued. "And I hope that you guys see that I'm the same person that you've been following this whole time. Like I said on the show, not a lot's changed."
Watch the full video below and don't forget to catch the Selling Sunset Season 5 reunion on Netflix.
View this post on Instagram
Share this article