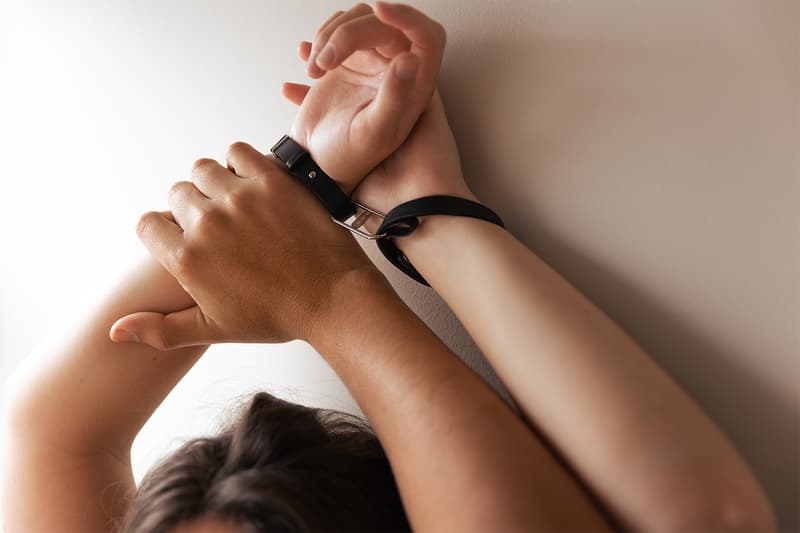 Sex & Dating
Luxury Pleasure Brand CRAVE Releases Bondage Cuff Bracelets
Adorn yourself in pleasure.
Luxury Pleasure Brand CRAVE Releases Bondage Cuff Bracelets
Adorn yourself in pleasure.
The creators behind the sleek Vesper vibrator necklace, have just created your new bondage essential. CRAVE's newest ID and ICON Cuffs are a discrete, yet daring way to enjoy your pleasure on-the-go.
CRAVE follows its co-founder Ti Chang's philosophy that "design is a lens that enables us to be sensitive to social issues, improve lives and moves towards the betterment of humanity." Through this lens, its been able to provide pleasure products like the Vesper, and now bondage cuffs, that destigmatize sexual gratification.
The new design features two styles, the ID Cuff ($59-$69 USD) and ICON Cuff ($79-$89 USD), which are both adjustable in size. These options can be purchased in either leather or silicone, with gold hardware options. For those who enjoy being creative with shower or fluid play, the silicone cuffs are best as they are waterproof.
If you are a squirter or someone who enjoys fluid play, you can sanitize your ID Cuffs with warm water and light soap. The ICON cuffs, however, should be wiped down using a dry towel to preserve the leather.
The cuffs are now being sold as a pre-sale item with an option for engraving on Kickstarter.
View this post on Instagram
Share this article