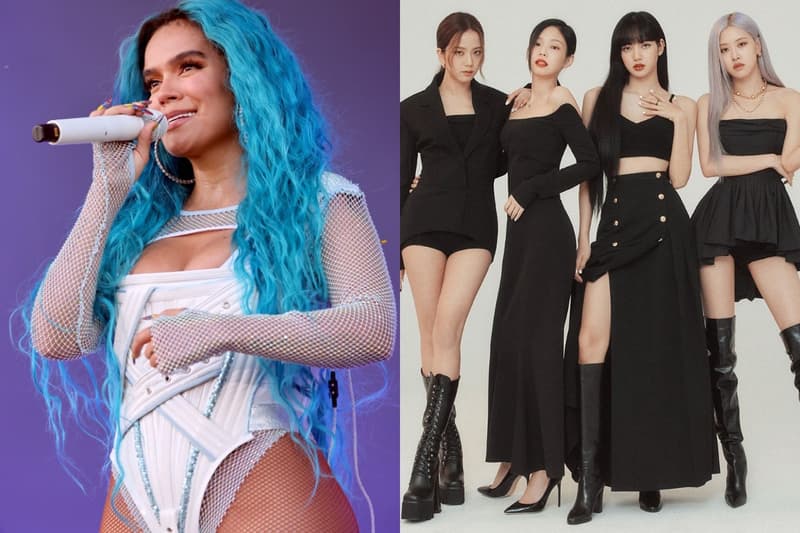 Music
Karol G Reveals She Almost Worked With BLACKPINK on a "Tusa" Remix
It's the collab we never knew we needed.
Karol G Reveals She Almost Worked With BLACKPINK on a "Tusa" Remix
It's the collab we never knew we needed.
Karol G revealed one collaboration that almost happened: BLACKPINK. The Colombian singer shared that she really wanted to work with the K-pop group on a remix for "Tusa," which features Nicki Minaj.
"When I launched 'Tusa' with Nicki Minaj, in my mind, I had a remix that we never tried. I don't know why," she told MTV. "If I would've done a remix, I would've done it with BLACKPINK. We never tried because of Covid things. We spoke, but that would've been like the remix of the life."
Additionally, Karol shared she "would love to work with Lisa from BLACKPINK," which means the possibilities are endless for fans.
The "Provenza" singer recently made headlines for paying tribute to Latinx artists at Coachella. She performed hits from Latinx artists who have never had the chance to perform at the music festival. "These are the colors of my flag; I am from Colombia," Karol told the crowd at the time. "Tonight, I feel so happy and so proud to represent my country and my Latina community around world. Now, I just want to have a moment in my show to honor Latina songs that were number one in the world but never were played on this stage but gave me the opportunity to be here."
Revisit a clip from Karol at Coachella here and watch her talk about BLACKPINK below.
An extra special playlist made just for us by @karolg featuring @Harry_Styles, @BLACKPINK, and @rihanna??? Don't mind if I do. ? pic.twitter.com/nh6vLTJNMG

— MTV (@MTV) May 3, 2022
Share this article