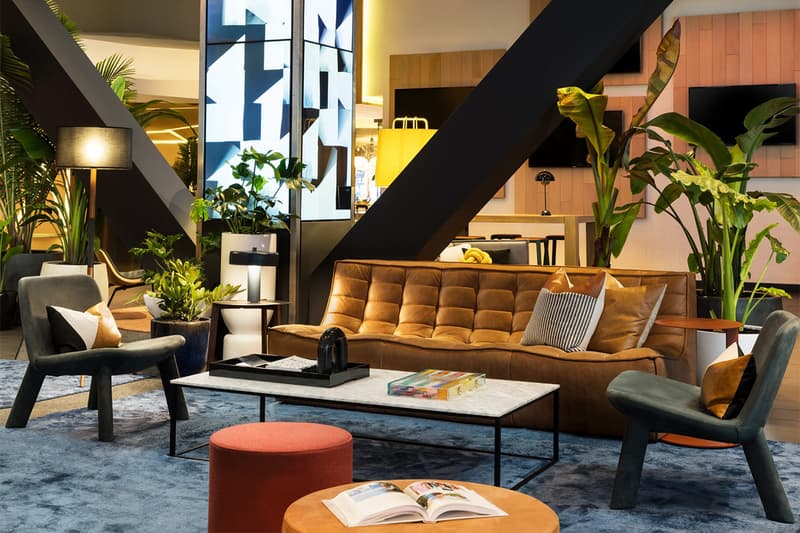 Sex & Dating
This Hotel Provides Complimentary Couples Vibrators For Its Guests
Happy Masturbation Month.
This Hotel Provides Complimentary Couples Vibrators For Its Guests
Happy Masturbation Month.
Luxury hotel stays have the ability to draw up your sexual energy — no matter how dormant it has been. Thankfully, the M Social Hotel Times Square is partnering with sexual wellness brand Dame during National Masturbation Month to offer couples a complimentary Duo Couples Kit.
The travel-friendly kit features "Zee, a rechargeable vibrator, Alu, an aloe-based lubricant, two condoms and two pairs of socks," shared the press release. The new pleasure playmates are held in Dame's signature Stash sex toy pouch, making it perfect for your trip back home, too.
Zee is a soft-to-the-touch, mini bullet that's known to "pack a punch," despite its size. It's also waterproof so you can enjoy your partner all over the hotel's luxurious bathroom — without compromising your new toy.
Hotels are known to be the perfect getaway for intimacy, but rarely are they involved in conversations of sexual wellness and pleasure. The M Social Hotel Times Square is taking the lead and setting an example that pleasure is not only welcome but prioritized for all of its guests.
Book your stay at the pleasure-friendly hotel on its website.
Share this article