Sex & Dating
EXCLUSIVE: Empress Of on Sultry Sex Toy Collab in "Save Me" Music Video
How the artist amplified the song's sensual message.
EXCLUSIVE: Empress Of on Sultry Sex Toy Collab in "Save Me" Music Video
How the artist amplified the song's sensual message.
Last month, Honduran-American musician, Empress Of, released a visual for her seductive track "Save Me," including a lovely collaboration with sex toy brand, Dame. The song follows the artist as she begs for her lover to release her from her sexual frustration while teasing her perfectly shaped Pom.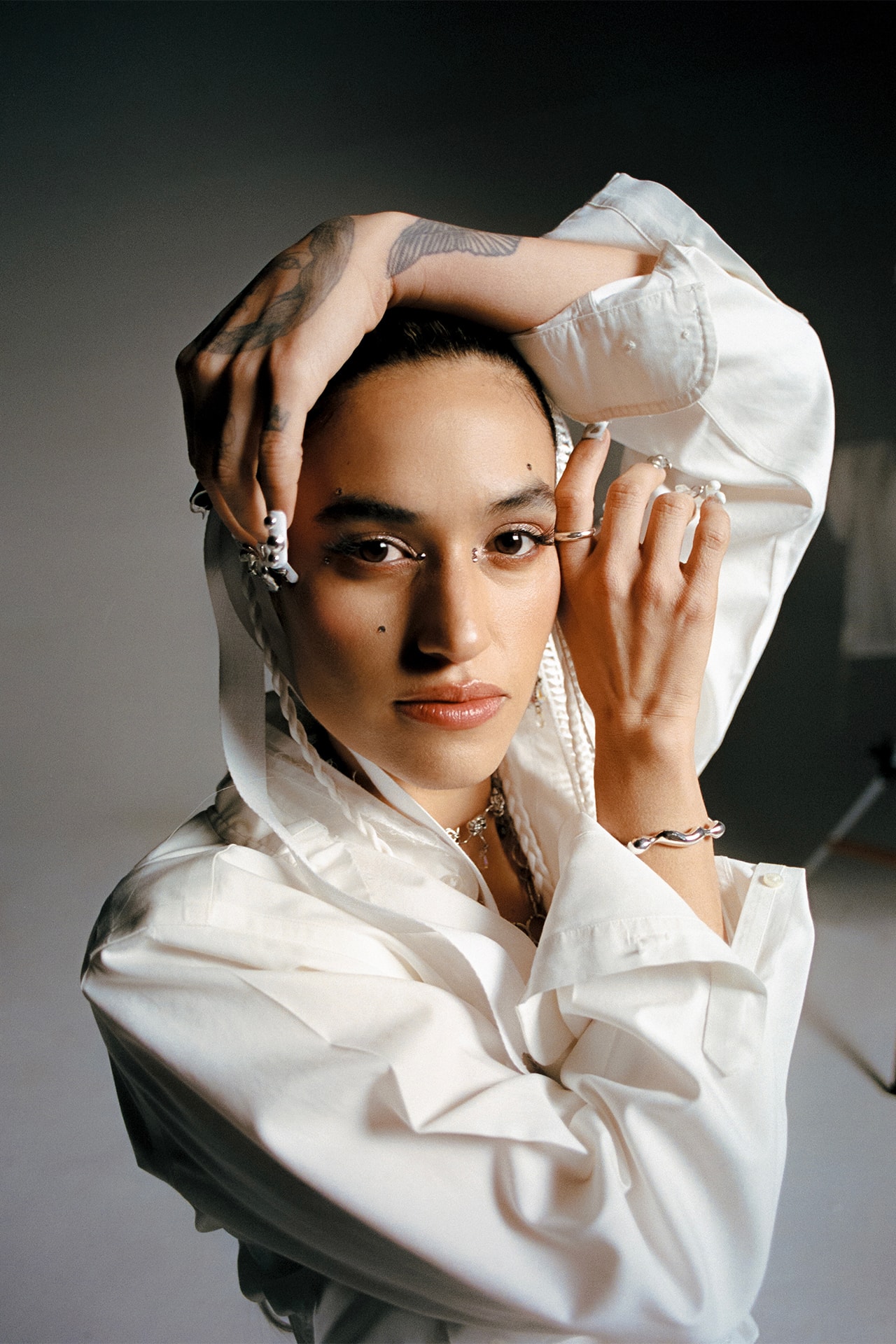 Introducing her fans to the pleasure of Pom, a palm-sized vibrator designed to hug and flex to the curves of the body, felt like the perfect way for Empress Of to send her seductive message. "The song is already about sex, why not literally place a product that relates to the theme of desire," she said to Hypebae. "It feels so right."
She had her manager reach out to renown sexual wellness brand Dame, and was sent each and every one of its sex toys to help her find the perfect fit for her video.
Dame, the brand "on a mission to cultivate sexual wellness through removing the taboo and stigma around pleasure," shared with Hypebae that it was a pleasure to provide products for Empress Of's music video. "We are proud of any opportunity that brings pleasure into popular culture. It was an honor to work with Empress Of on her newest music video which beautifully celebrates pleasure, exploration, autonomy, and sexuality."
Although being sent a plethora of sex toys is every sex-positive individual's dream, Empress Of was not always so comfortable with her sexuality. "I was one of those people that had to grow into my confidence," she admitted. "I think I'm still discovering my body in a public and private way and how my sexuality plays into it."
Getting used to a partner who enjoyed experimenting with toys was an important part of her bold sexual journey. Welcoming toys into the boudoir can be anxiety-inducing, especially with partners, but feeling comfortable doing so can open a world of pleasure. Thankfully for the musician, it did just that.
In the song, she takes a bold stance about wanting to be pleasured which conveys she's evolved on her sexual journey. When discussing the lyrics that resembled the dance of a power-play, she disclosed her love of dominant and submissive power play. "Save Me is definitely a power play, maybe even a little submissive," she said.
If you enjoy the seductive lyrics Empress Of utters so freely, she suggests adding the song "Make Up," from her first album, to your sex playlist. The opening lyric is "nothing comes between us but a piece of latex" — how fitting. And for those seeking to explore their sexuality in a deeper manner, don't forget to "explore yourself, constantly," whether that be with sex toys or not, you deserve it.
Share this article