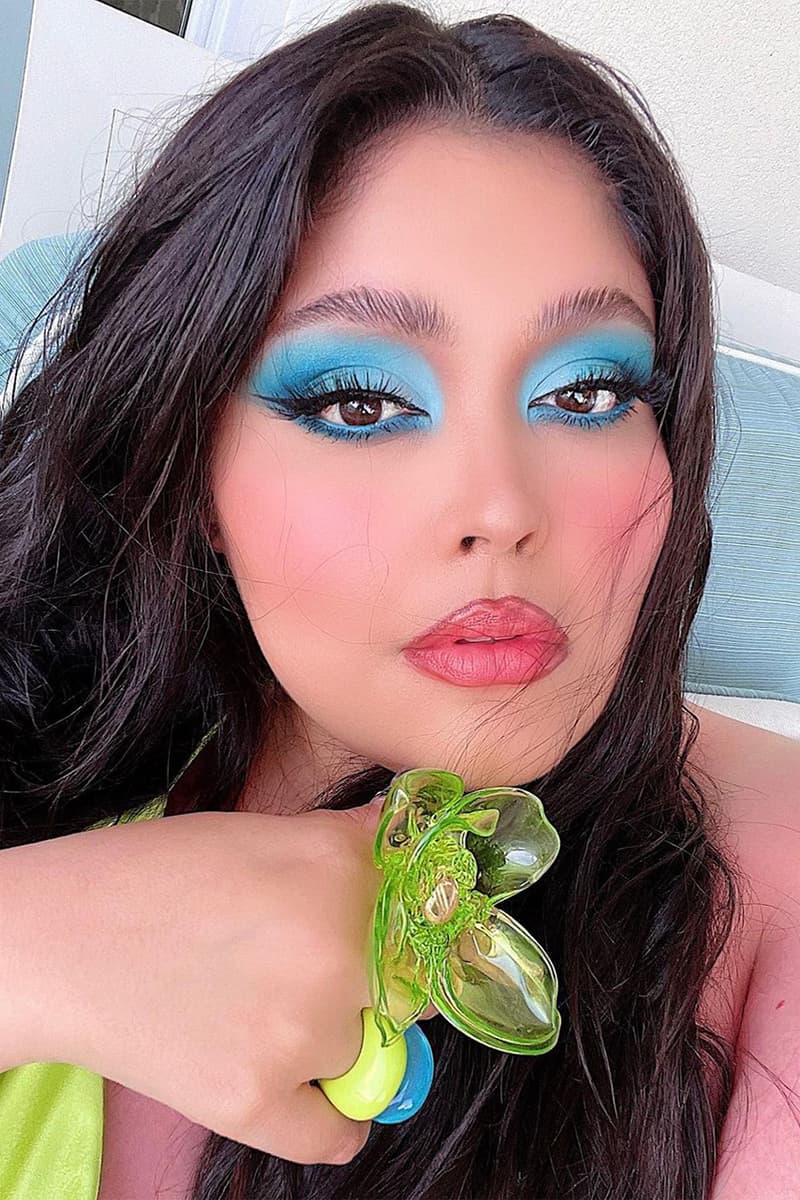 6 Experimental Summer Makeup Trends To Try
We promise these are all beginner-friendly.
As we're putting away our winter makeup and skincare products, we're all looking for a way to update our beauty routines and revamp them for the sizzling activities ahead. "Skin-first" options will always be top of mind; however, as the warmer months are upon us, it's time to bring out those seasonal blushes and glitter lids.
This summer will be about experimenting with makeup again. From fairycore aesthetics, as seen on Kaia Gerber, Winnie Harlow at the Met Gala this year, to face gems and playful takes on eyeliner, there is something that everyone will be able to recreate on themselves. Keep reading for more inspiration on summer trends to try.
We want to make sure your hair complements your beauty look, so if you haven't, be sure to check out five protective hairstyles to wear this summer.
Royal blush flush
View this post on Instagram
You will see blush used on bare faces to accentuate the cheekbones, which consist of under eye highlighting methods, blending into the outer corners of the eyes.
Nostalgic eyeliner
View this post on Instagram
Graphic liners will be used in a modern way but with a twist, bringing us back to the '90s when eye makeup was a main source of self-expression.
Sweeping blue eyeshadow
View this post on Instagram
The color of this season will be blue. Whether you prefer blue in a bold or soft hues, you will turn heads with this attention-grabbing color.
Face gems
View this post on Instagram
Pearl face gems have been at the forefront and will continue to be throughout the summer. Classic silver, metallic or colored rhinestones will still be at the top of this trend.
Boho-chic glow
View this post on Instagram
As the twin to "skin-first" makeup, boho-chic won the tug-of-war against Euphoria-esque looks. This particular look is earthy but glam — barely there and ethereal.
1960s eyes
View this post on Instagram
Taking it back to the time that made iconic model Twiggy legendary, spider lashes with subtle hints of pastel or glitter eyeshadows will be in full effect this summer.
Share this article