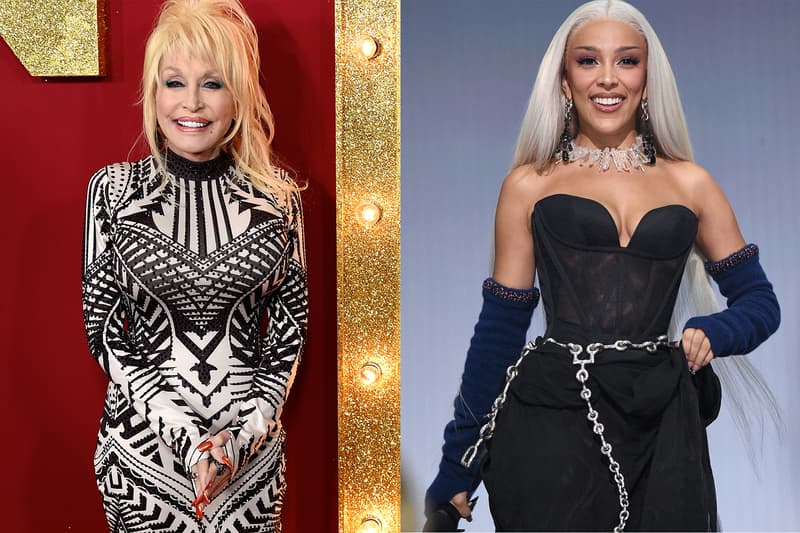 Film & TV
Dolly Parton and Doja Cat to Star in TikTok Musical Based on Taco Bell's Mexican Pizza
Yes, you read that right.
Dolly Parton and Doja Cat to Star in TikTok Musical Based on Taco Bell's Mexican Pizza
Yes, you read that right.
Following Doja Cat's "contractual" rap for Taco Bell, the "Say So" artist and Dolly Parton are now set to star in a TikTok musical for the fast-food chain based on its popular Mexican Pizza.
Titled Mexican Pizza: The Musical, the upcoming project will celebrate the return of the discontinued food item this month. The musical is also inspired by TikTok comedian Victor Kunda's video, which features him "parodying what an intense rehearsal for a professional production of Mexican Pizza: The Musical by Doja Cat might look like," as per CNN.
The plot has not been disclosed yet. All information given so far is that the musical will also feature other familiar names that have yet to be announced. "We sat down and composed a musical for Mexican Pizza," Abigail Barlow said on TikTok. "And every song is a banger if I do say so myself."
Mexican Pizza: The Musical will premiere on May 26. Stay tuned while we wait for more details to surface.
Share this article