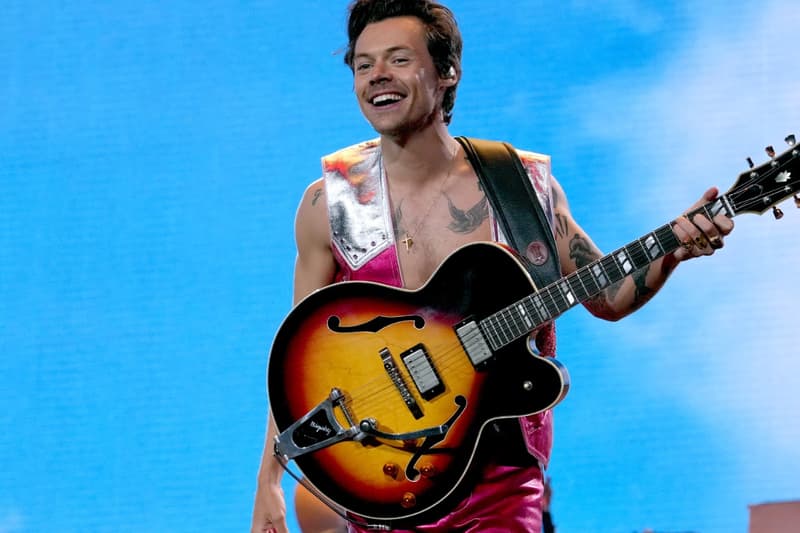 Music
Here's How You Can Livestream Harry Styles' 'One Night Only in New York' Concert
Happening on the same day his album drops.
Here's How You Can Livestream Harry Styles' 'One Night Only in New York' Concert
Happening on the same day his album drops.
Harry Styles will be performing in New York City's UBS Arena at Belmont Park on Friday, which is when his highly anticipated album, Harry's House, drops. Luckily, fans who are unable to attend the singer's One Night Only in New York show, will be able to livestream it on Apple Music.
The concert "will see Harry performing songs from the album for the first time ever," according to an official announcement. Harry's House will consist of 13 songs — more tracks than his two previous albums.
While speaking to Apple Music's Zane Lowe recently, the England native shared how the LP's title came to be. "When I took that title, put it to the songs we were making, it felt like it took on this whole new meaning and it was about, imagine it's a day in my house," he explained. "What do I go through? A day in my mind, what do I go through in my house? I'm playing fun music. I'm playing sad music. I'm playing this, I'm playing that. Feeling stuff. Kind of like a day in the life. I like all of that stuff. And I think while it obviously is a lot more electronic in a lot of places than anything I've made, it's also so much more intimate to me. And so much more intimately made."
The One Night Only in New York show will stream live on Apple Music on May 20 at 9 pm.m. EST. It will also encore on May 22 at 12 p.m. EST and on May 26 at 4 p.m. BST.
Share this article