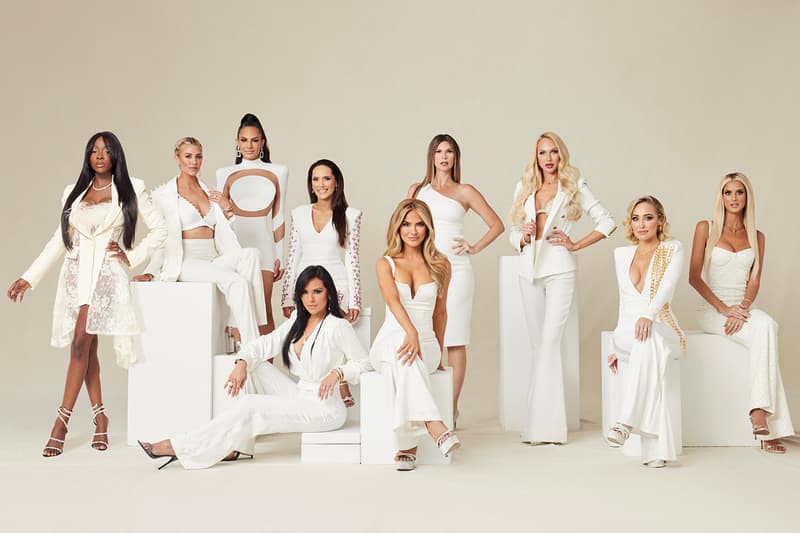 According to 'Selling Sunset' Kinky Homes Aren't a Great Selling Point
Here's why.
Netflix's hit reality show Selling Sunset has no shortage of drama, especially with a villain-worthy cast. So much so, that the actual real estate seems to be a supporting cast member instead of the basis of the entire show. However, there's one home viewing tip on the show that was hard to overlook — and it involves erotica.
It's easy to assume that everyone loves erotica or anything kink worthy, but according to an episode on Season 5, it's probably not the best move for your home viewing. In the episode, fan-favorite Christine Quinn and Maya Vander are visiting a home when Quinn stumbles upon a thick book on erotica. "Ahh, sex positions! Don't mind if I do," Quinn added cleverly. As she peruses through the book, Quinn tells Vander "this one is exactly how you got pregnant!" Getting completely off track with the viewing, Vander follows up with a no and shares "it was like missionary, basically."
However, according to expert realtors, this is exactly why you should keep personalized kinky effects out of the home during viewings. When preparing for any staging, you should always remove all personal items to help viewers envision themselves within the space. In this case, keeping your sex position guide on standby can distract your viewers and next thing you know, they're recounting their favorite sex positions and stories — instead of visualizing themselves at home.
So, take advice from the pros and keep everything neutral. Being known as the kinky house is always great in theory, but might not work according to plan.
Share this article