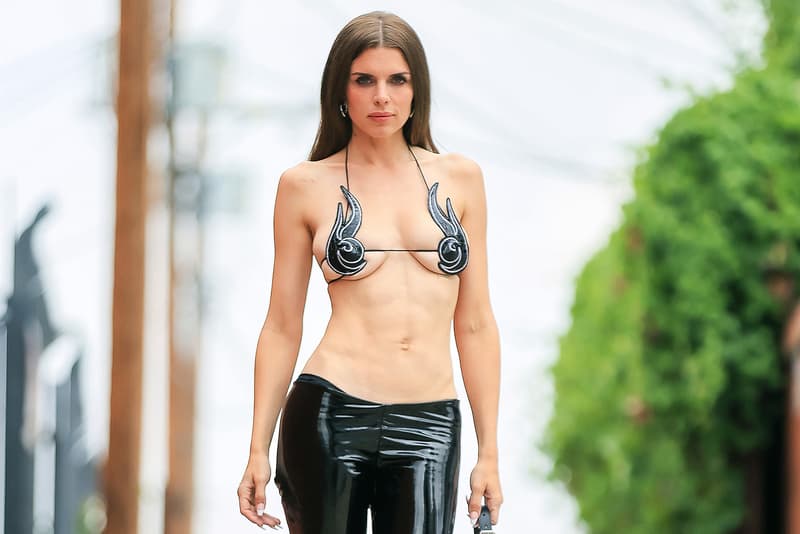 1 of 2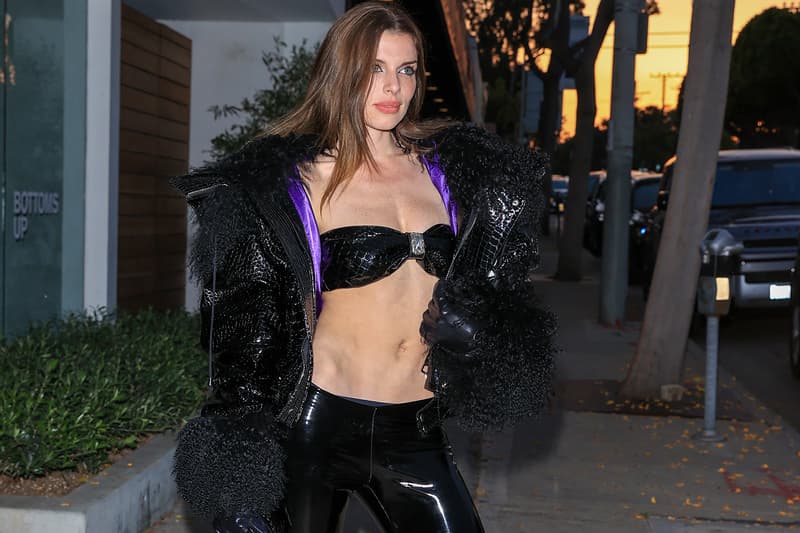 2 of 2
Fashion
This Is the Brand Julia Fox Got Her Viral "Titty Smasher" Bikini Top From
Are you as daring as the 'Uncut Gems' star?
This Is the Brand Julia Fox Got Her Viral "Titty Smasher" Bikini Top From
Are you as daring as the 'Uncut Gems' star?
Last week, Julia Fox was spotted in a daring bikini top, which is aptly called the Black Leather Tribal Titty Smasher. Setting a new trend, the Uncut Gems actor has popularized the silhouette, causing fans to wonder where she got it from.
Meet Seks, a New York-based label founded in 2019. "We began the brand at the beginning of the pandemic at a time where we didn't have access to materials or supplies, so we started by using pieces from our personal closets," Abel Cepeda Ljoka and Will Kowall, Seks' founders, told Page Six. "This led to scouring for discounted and defected factory pieces, along with basic thrifting."
Fox's recent look featured the Tribal Titty top crafted from shiny black croc print leather, which she paired with latex pants and nine-inch platforms. "Some commented that it didn't fit right," Ljoka and Kowall spoke on Fox's ensemble. "But no, sweeties, it's doing exactly what it's supposed to — you either get the aesthetic or you don't." The star also opted for two other pieces from Seks earlier this month, including a black bandeau and the Leather Zipper Illusion Corset Mini Dress.
Take a closer look at Fox's fits above and below. Priced at $450 USD, the Black Leather Tribal Titty Smasher is still available on Seks' website.
View this post on Instagram
Share this article