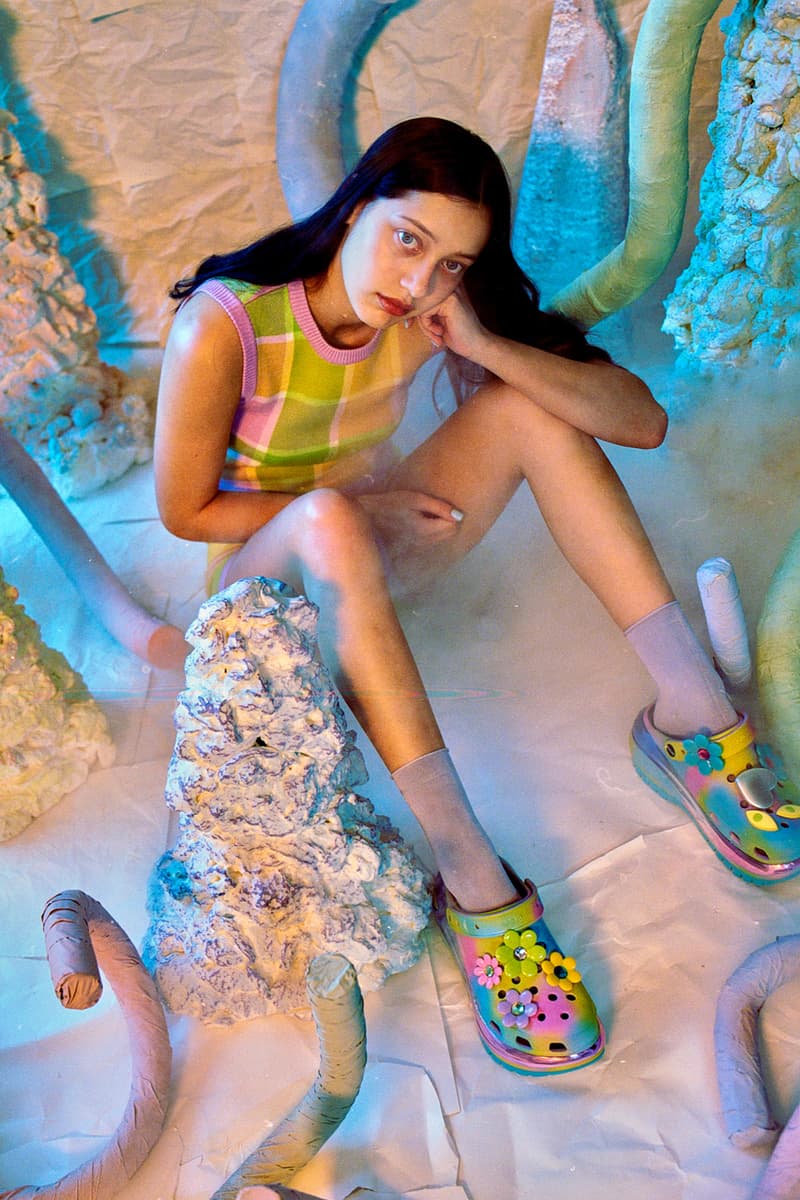 1 of 6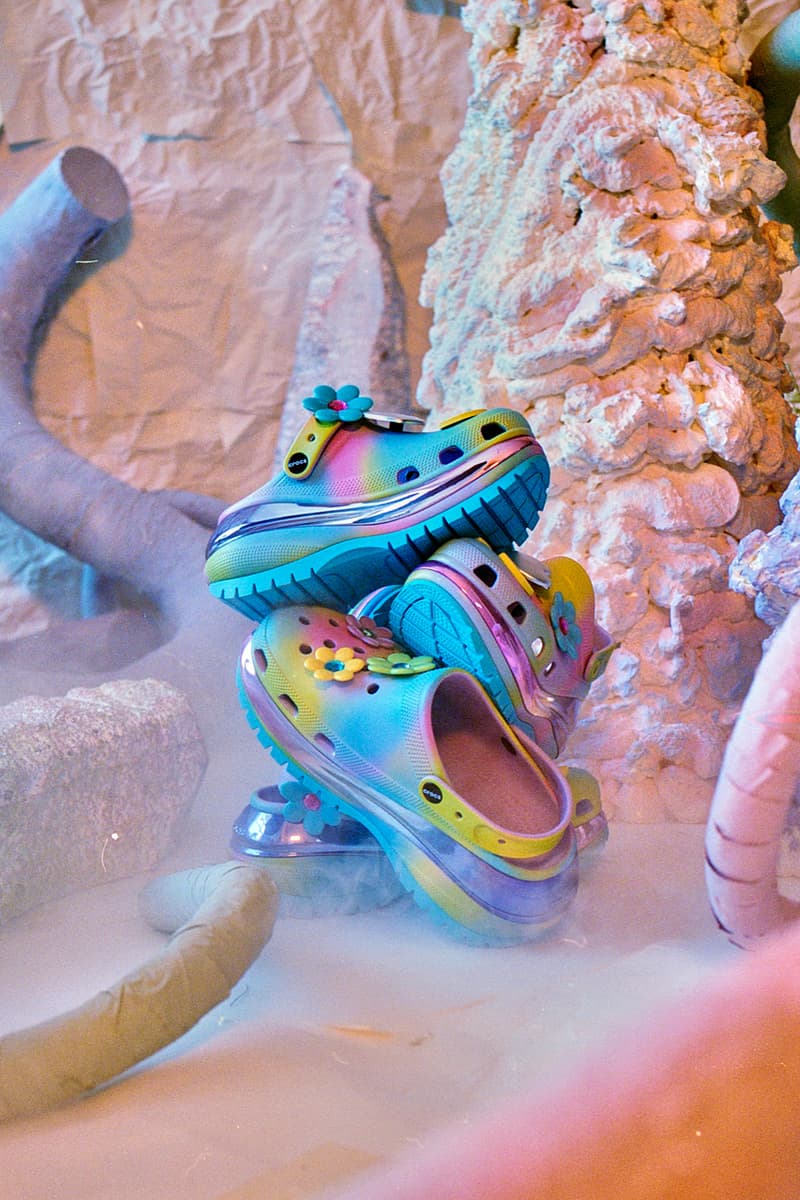 2 of 6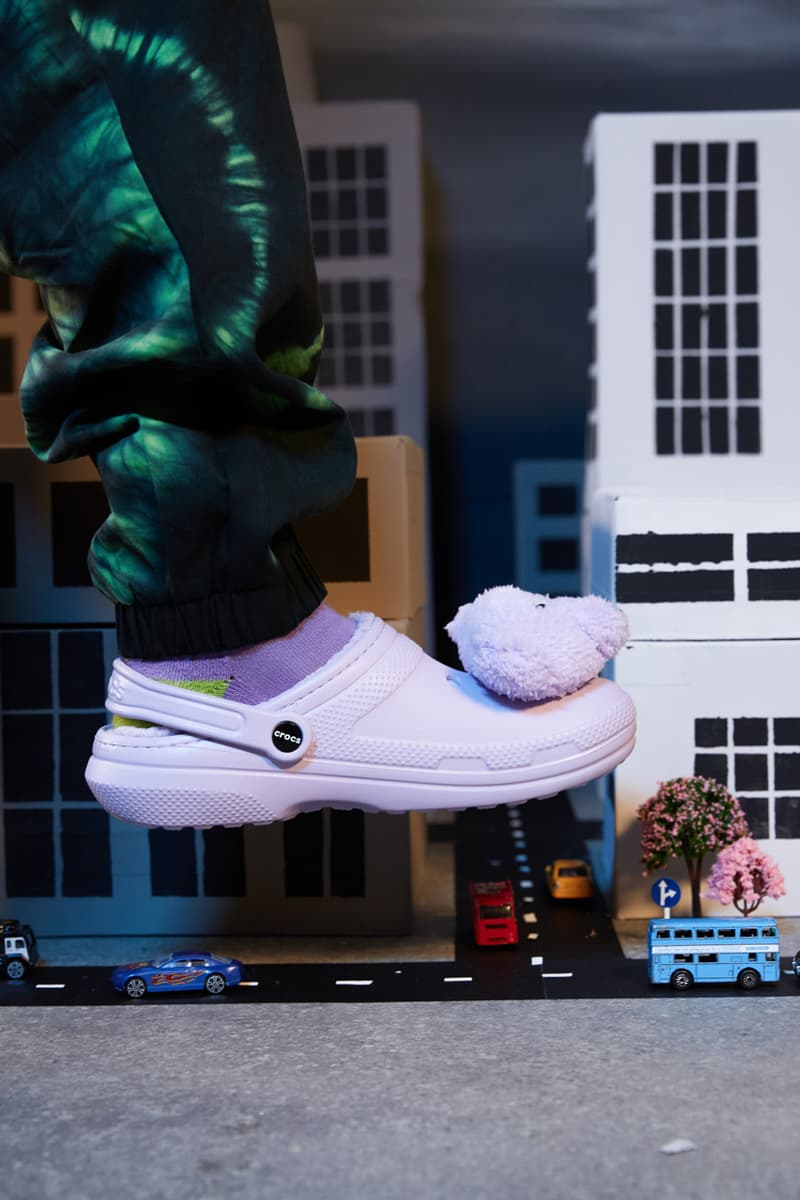 3 of 6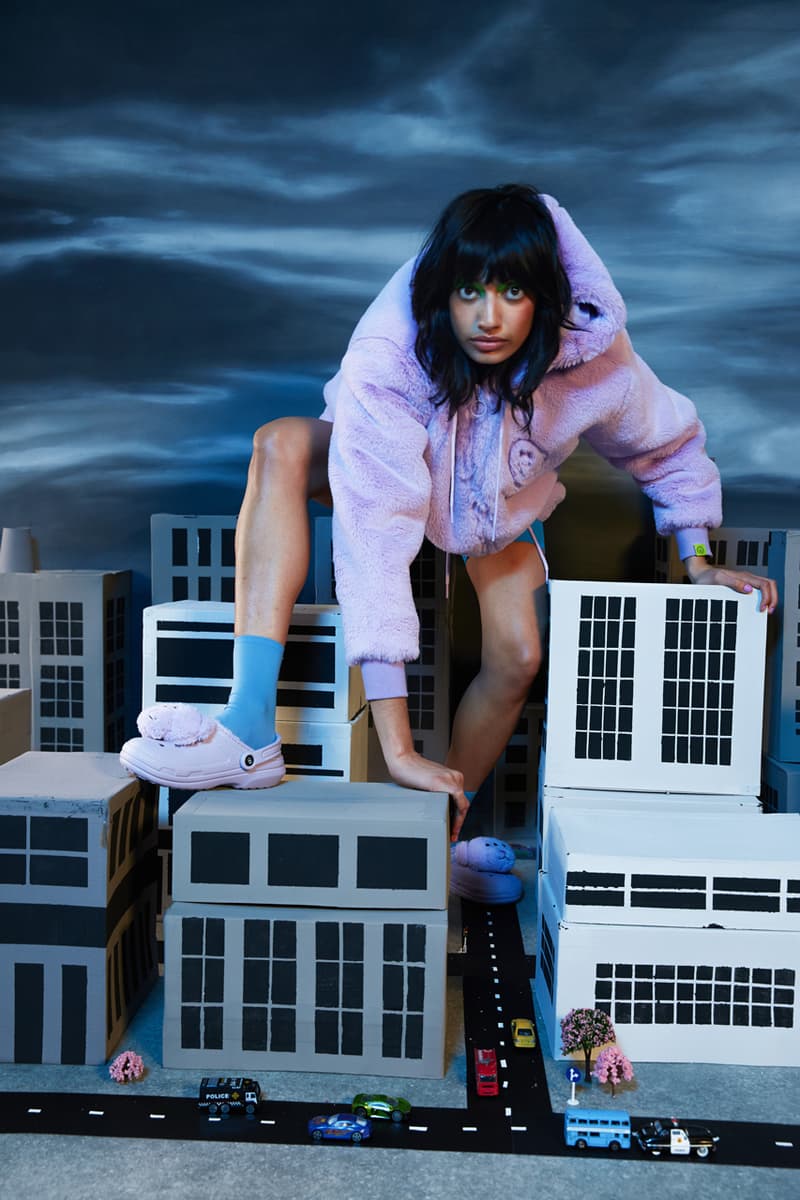 4 of 6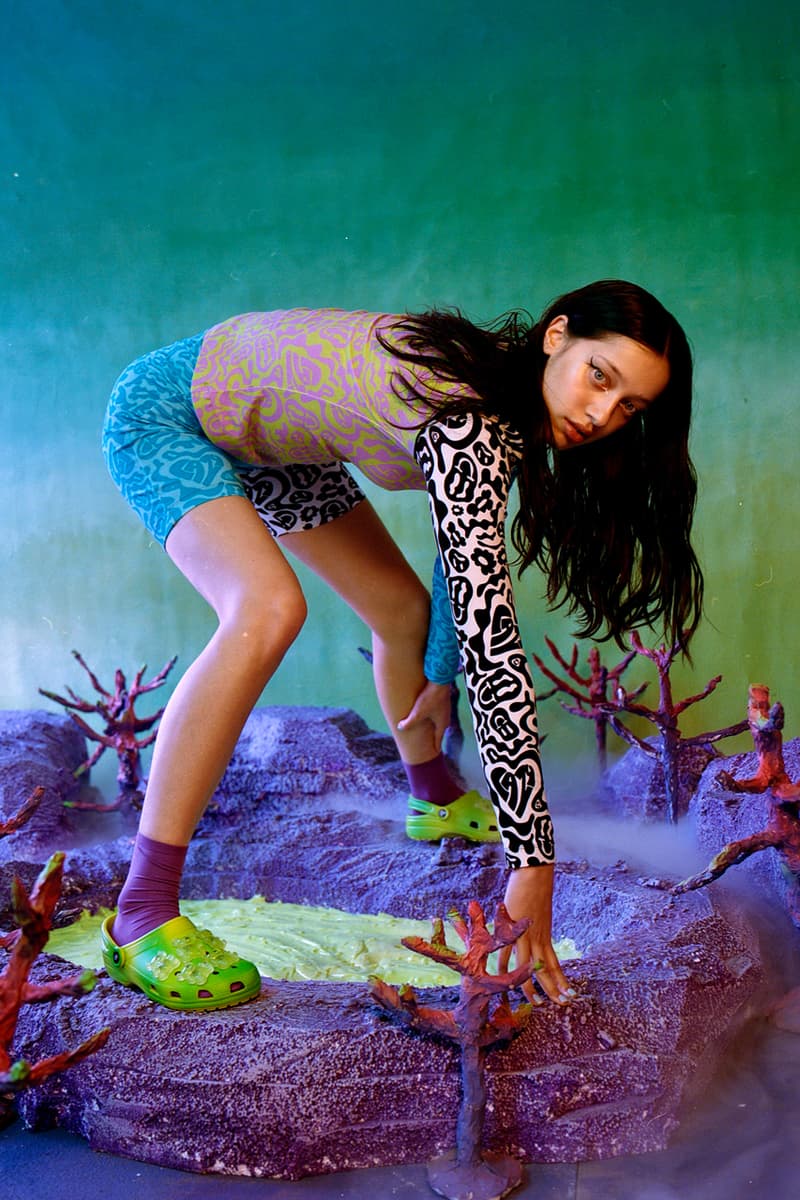 5 of 6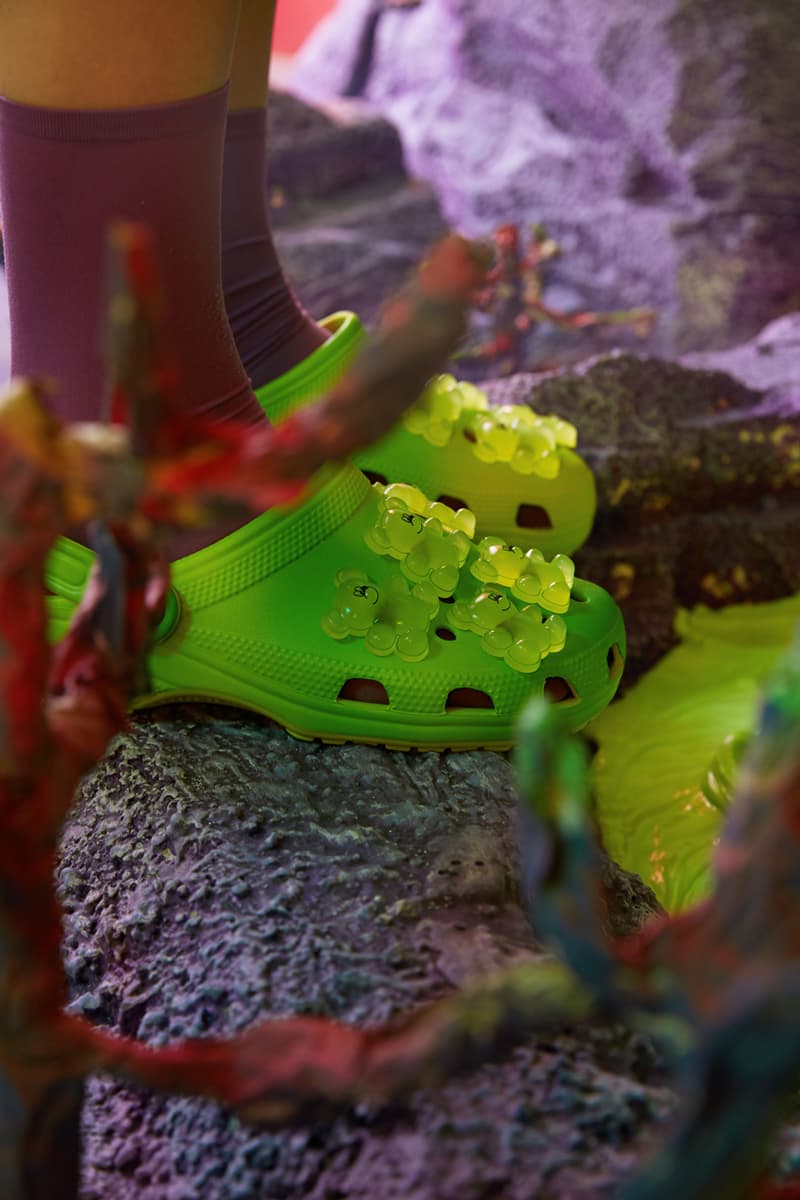 6 of 6
Footwear
Step Into a New Dimension With Lazy Oaf and Crocs
The debut collaboration arrives with custom-made Lazy Oaf Jibbitz.
Step Into a New Dimension With Lazy Oaf and Crocs
The debut collaboration arrives with custom-made Lazy Oaf Jibbitz.
Riding a wave of collaborations, Crocs announces its new partnership with lifestyle brand Lazy Oaf. The pair come together to launch a limited-edition Crocs collection inspired by an assortment of otherworldly references.
Across the line, Lazy Oaf's bold and quirky DNA comes playfully reimagined in the Crocs universe. With a knack for making the unusual into something totally charming, founder & creative director Gemma Shiel taps into the joyful nostalgic spirit and laid-back quality that both brands share. She notes, "Crocs have been a staple in many a Lazy Oaf campaign, and we think they're the ultimate shoe for anyone craving that 'Lazy' lifestyle. We love the lo-fi aesthetic and unpretentiousness of Crocs".
Amplifying Crocs' "Come As You Are" manifesto, Senior Marketing Director Yann Le Bozec reflects on the collaboration saying, "Our mission is to make everyone feel comfortable in their own shoes, so it felt only natural to partner with Lazy Oaf – a brand that shares our passion of creativity and self-expression." The range results in three original footwear styles as well as accompanying Jibbitz charms.
Abiding by a "more is more" aesthetic, the high-impact Mega Crush clog arrives in the collection with a rainbow-hue, tie dye print and ditsy flower clips. Its stacked platform incorporates a metallic purple midsole that comes sandwiched between the upper and two-toned sole.
In a neon gradient-green tone, the collection's Classic clog also bursts with outlandish style. The shoe's striking tones, combined with a scattering of translucent teddy-bear shaped Jibbitz, are designed to resemble a slimy-look. Meanwhile, the Classic lined croc completes the line with an oversized teddy stitched onto the toe box, matching the comfy shearling padding.
For the campaign's visuals, set designer Penny Mills and photographer Laura Allard-Fleischl recreate sci-fi blockbusters. Miniature doomsday sets and alien props bring the sneaker's otherworldly inspiration into focus through the cinematic shots.
The Lazy Oaf x Crocs collection will be available to shop online from May 19, with prices starting at £64 GBP (Approx $80 USD). Visit the brand's website for more information.
Share this article