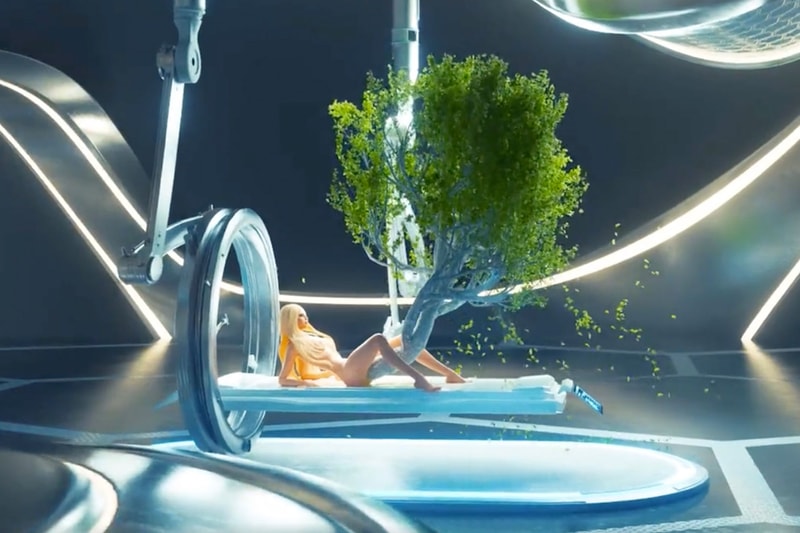 Art
Madonna Gives Birth to a Tree in NFT Collaboration With Beeple
Comprised of three NSFW videos celebrating womanhood.
Madonna Gives Birth to a Tree in NFT Collaboration With Beeple
Comprised of three NSFW videos celebrating womanhood.
Madonna is entering the digital space, teaming up with Beeple to drop an NFT collaboration.
The triptych, collectively titled Mother of Creation, comprises three animated videos. In these clips, Madonna is seen giving birth to a tree ("Mother of Nature"), butterflies ("Mother of Evolution") and robot centipedes ("Mother of Technology"). These NSFW NFTs focus on themes of womanhood, hope and technology. Madonna narrates each video, providing viewers with a deeper understanding of each piece.
"When Mike (Beeple) and I decided to collaborate on this project a year ago, I was excited to have the opportunity to share my vision of the world as a mother and an artist with Mike's own unique point of view. It's been an amazing journey building this together from an intellectual idea to an emotional story, giving birth to art," Madonna said of the unexpected release. "I wanted to investigate the concept of creation, not only the way a child enters the world through a woman's vagina, but also the way an artist gives birth to creativity. Most importantly, we wanted to use this opportunity to benefit mothers and children who are most in need right now."
You can head to SuperRare to see the full collection. Proceeds from the sale go towards the nonprofit organizations The Voices of Children Foundation, The City of Joy, and Black Mama's Bail Out selected by Madonna and Beeple to support mothers all around the world.
Since the beginning of time……..👀🌎🤰🫃 Leaning into a new virtual world with @beeple

Check back here on Wednesday May 11 at 3pm PST / 6pm EST for the nativity. NFTs dropping on @superrare.

All proceeds to benefit these organizations: @NationalBailOut@vday @voices_org_ua pic.twitter.com/ab2RkP47kv

— Madonna (@Madonna) May 9, 2022
---
Share this article