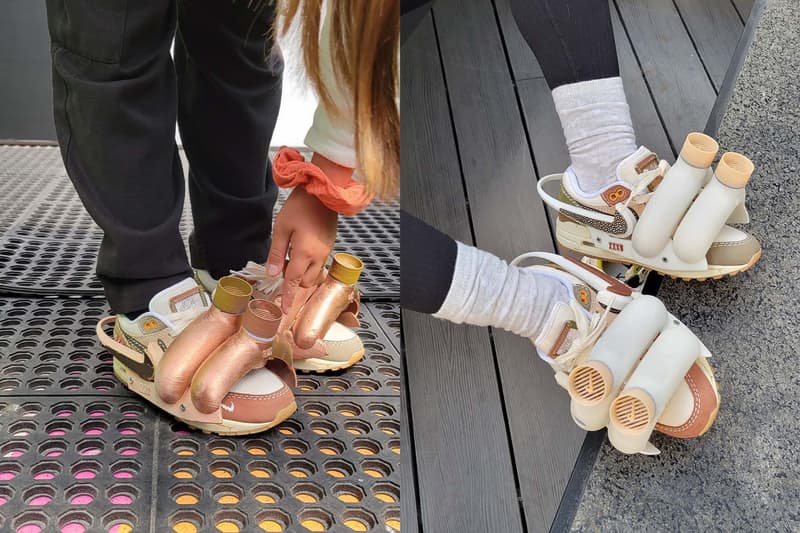 1 of 3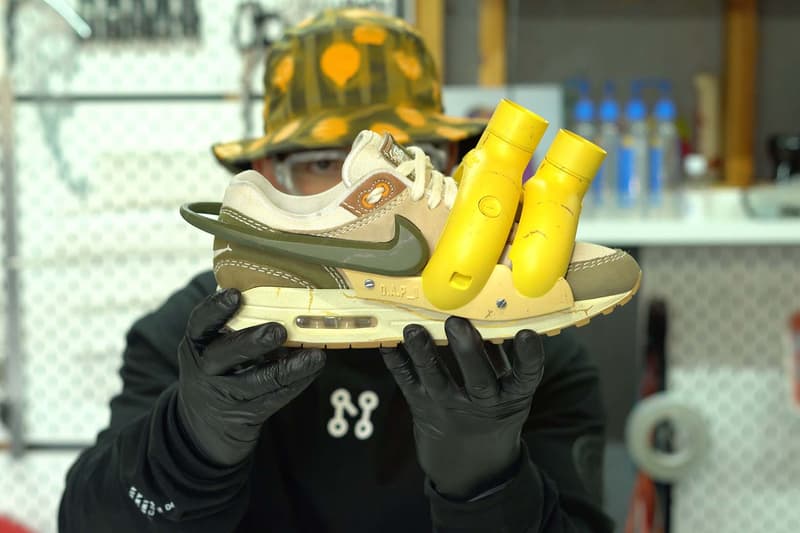 2 of 3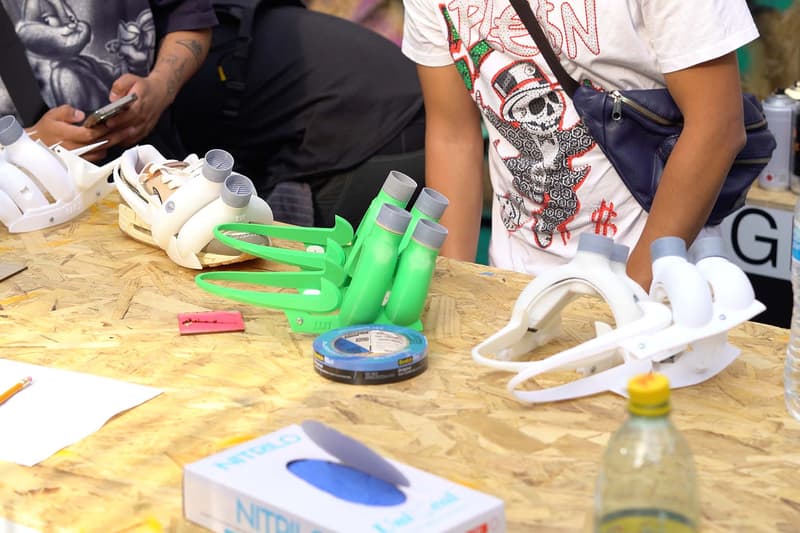 3 of 3
Watch: MACHINA Reinvents the Nike Air Max
Adding new meaning to "air."
Advanced fashion tech company MACHINA was tasked by Nike to reinterpret the Air Max. The partnership resulted in a forward-thinking 3D-printed smart exoskeleton design made entirely of recycled materials.
Inspired by themes of innovation and sustainability, the custom piece features a unique construction comprised of micro motors from old computers and toys as well as a plastic-like material made of fermented plant starch.
The MACHINA exoskeleton was made to compliment the Air Max "Wabi-Sabi," an Air Max Day 2022 release honoring the Japanese principle of celebrating life's natural imperfections.
In the video below, watch as MACHINA creates the exoskeleton, complete with mini turbines and Swoosh-shaped ankle strap. To learn more about their mission and view more of their past work, visit MACHINA's website.
Share this article