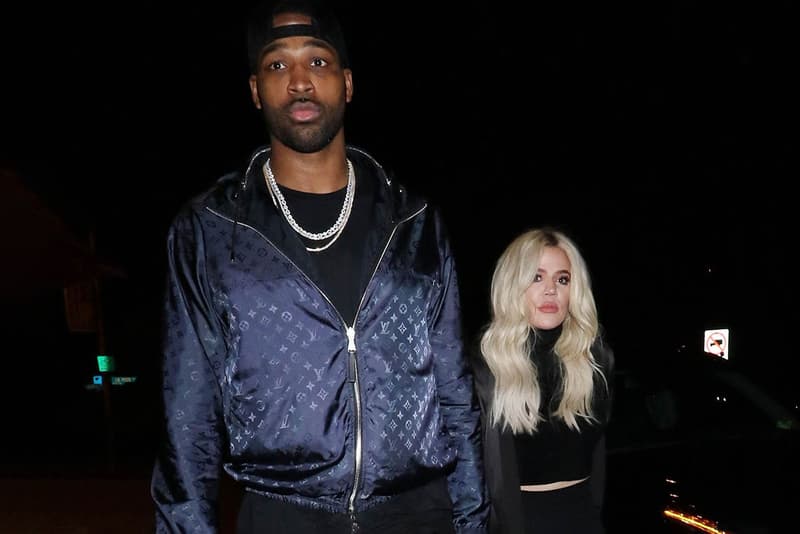 Entertainment
Khloé Kardashian's Initial Reaction to Tristan Thompson's Paternity Results Is Caught on Camera
The basketball player fathered another child in January.
Khloé Kardashian's Initial Reaction to Tristan Thompson's Paternity Results Is Caught on Camera
The basketball player fathered another child in January.
The moment Khloé Kardashian found out Tristan Thompson fathered another woman's child was filmed, according to The Kardashians executive producer Danielle King.
"Well for that particular moment, my crew was there," King revealed to Us Weekly, suggesting that the reaction will be part of an upcoming episode for The Kardashians. "We were there to film something else early in the morning and the morning that news broke, we legitimately just happened to be there. We have that moment on camera."
She added, "I know sometimes it's tough for the audience to kind of grasp like, 'Oh, did they go back, and did they capture this?' But there were so many moments that we genuinely captured just because we're almost always there. There's almost always a camera going."
According to King, sudden changes with filming are normal. "Our story goes in a completely different direction sometimes," she added. "We might be going there to shoot one thing, and then I'm usually like, 'Oh OK, I didn't see this coming but here we go.'"
If you don't recall, Thompson made headlines back in January when he publicly apologized to the Good American founder after a positive paternity test confirmed he had fathered Maralee Nichols' child.
At the time, Thompson wrote on his Instagram Story, "I take full responsibility for my actions. Now that paternity has been established, I look forward to amicably raising our son. I sincerely apologize to everyone I've hurt or disappointed throughout this ordeal both publicly and privately."
The athlete, who shares daughter True Thompson with Kardashian continued, "You don't deserve the heartache and humiliation I have caused you. You don't deserve the way I have treated you over the years. My actions have certainly not lined up with the way I view you."
The Kardashians is currently streaming on Hulu with a new episode premiering every Thursday.
---
Share this article