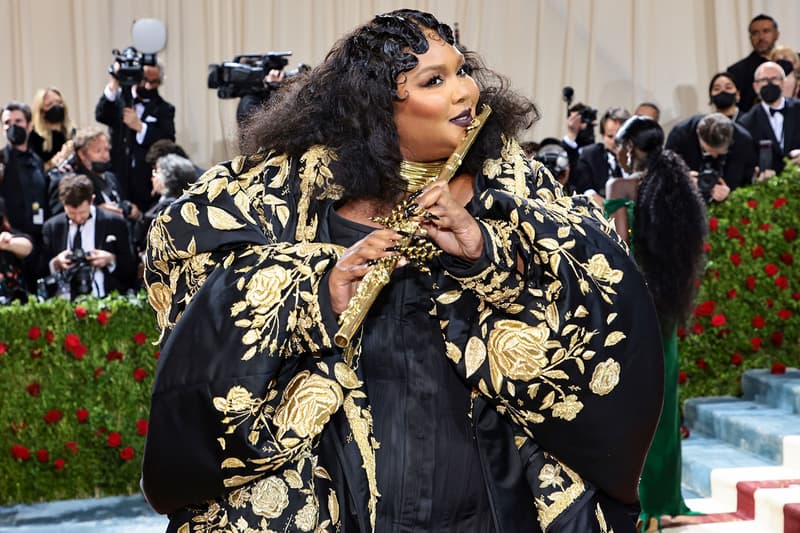 Beauty
2022 Met Gala Glam: Best Beauty Looks From Lizzo, Olivia Rodrigo and More
Our favorite makeup and hair of the night.
2022 Met Gala Glam: Best Beauty Looks From Lizzo, Olivia Rodrigo and More
Our favorite makeup and hair of the night.
Celebrities dressed to impress at the 2022 Met Gala while following this year's theme "Gilded Glamour." In addition to stunning gowns and suits, makeup and hair stood out tonight with stars wearing some of the best glam to match their outfits.
Our favorites include Olivia Rodrigo, who went for a purple-toned fit with butterfly details in her hair for a fairy-like look. Kim Kardashian, who was in attendance with her boyfriend Pete Davidson, arrived with platinum blonde hair. Gigi Hadid wore bold red lips to match her Versace number, while Kendall Jenner debuted her bleached brows. Lizzo took out her flute on the red carpet as she showed off her dark burgundy lips. Other standouts at the Met Gala include Megan Thee Stallion, Cardi B, Lucy Boynton and more.
Continue scrolling to see some of the best glam at the 2022 Met Gala.
Olivia Rodrigo was a fairy with butterfly adornments in her hair with matching purple eyeshadow.
Kim Kardashian kept it simple and chic with sleeked-back blonde hair and nude lips.
Gigi Hadid paired her outfit with matching lipstick and a spiky bun.
Kendall Jenner bleached her brows while putting emphasis on her eyes with extra long lashes.
Megan Thee Stallion donned a pop of silver on her eyes with glossy, lined lips.
Cardi B complemented her gold chain gown with winged eyeliner.
Lizzo brought out her flute with dark lips and burgundy bronzer.
Lucy Boynton went for a Twiggy-inspired look with beads on her lashes to match her dress.
Bella Hadid donned rosy cheeks and glossy lips for her all-black corset gown.
Sydney Sweeney kept it simple with long bangs slightly covering her gorgeous eye makeup.
Naomi Campbell was jeweled up with diamonds all over her face.
Hailey Bieber opted for a sleek hairdo with nude lips and minimal eyeshadow.
Share this article