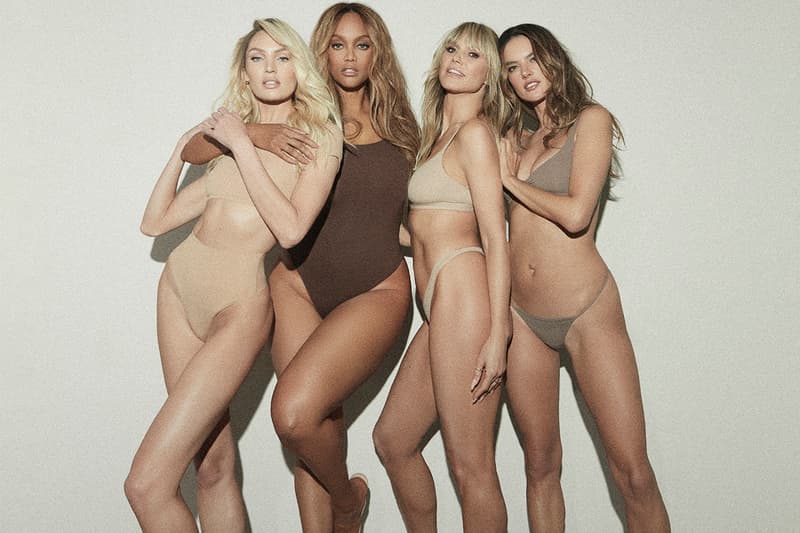 This Is Why I Can't Stop Wearing My SKIMS Fits Everybody
I'm never going back.
After neglecting to refresh my underwear drawer for longer than I would like to admit, SKIMS graciously blessed my wardrobe with its waitlist-inducing Fits Everybody collection. As a first-time SKIMS wearer, I was excited and intrigued to try the coveted essentials the internet couldn't stop talking about. With over 1 million pieces sold, I knew there had to be something to the hype.
The Fits Everybody collection includes an assortment of 35 styles total, among them are three options for bras — an everyday scoop neck, a classic triangle and bandeau for a strapless look. Alongside the bras are seven separate underwear offerings, ranging from skimpy T-strings and cheeky briefs to more full coverage options.
Committed to fitting and flattering all shapes with an inclusive range of nine sizes from XXS to 4X, the line of elevated basics is designed to act as a second skin, as its uber-soft fabric stretches and perfectly molds to your form's curves and crevices, creating truly seamless undergarments. After a months-long meticulous development process, the Fits Everybody collection is crafted from a blend of nylon and spandex that sits well underneath even your most form-fitting ensembles.
Once I tried on SKIMS' most essential range, I knew that I couldn't go back. As soon as I put on the melange of intimates, it felt like I was wearing nothing at all. While I'm not a personal fan of thongs, as I've always found them to be uncomfortable, I constantly find myself reaching for the Dipped Thong as its expertly tailored cut is the most flattering for my shape. If you usually pull the sides of your underwear or bikini bottoms up for a more '80s supermodel aesthetic, this is the one for you. The bandeau bra paired with the high waist bottoms is truly a match made in heaven and instantly gave me some serious main character energy.
Each and every undergarment piece hugs your most intimate bits, giving you that inner confidence only a matching set of underwear can give you.
Take a look at the Fits Everybody collection in the gallery above and head to the highly coveted brand's website to find your perfect fit.
Share this article