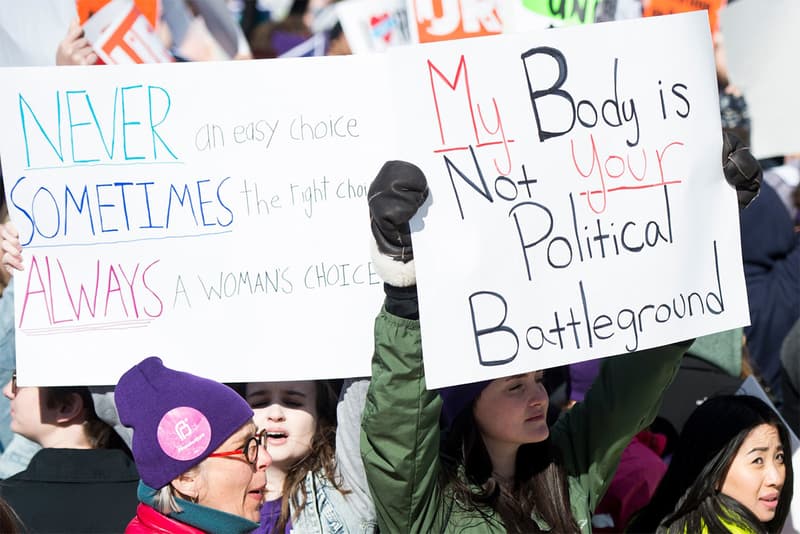 Health
The Supreme Court Might Overturn Roe v. Wade
Access to abortion is a human right that affects us all.
The Supreme Court Might Overturn Roe v. Wade
Access to abortion is a human right that affects us all.
In an undeniably upsetting turn of events, the overwhelming conservative majority on the Supreme Court is threatening to overturn Roe v. Wade, a historic 1973 decision that has granted people of all genders with access to abortions, regardless of the state's individual laws.
Yesterday, POLITICO leaked Justice Samuel Alito's draft opinion, calling for the dismantling of federal constitutional protections of abortion rights. It is worth noting that justices have changed votes on draft opinions in the past and that "the court's holding will not be final until it is published, likely in the next two months."
If Roe v. Wade is overturned, reproductive rights will be left to each state to decide, while abortions will still take place as they always have, regardless of their legality. This will undoubtedly endanger the health and lives of those who seek to exercise the inalienable human right of being in control of one's own body.
The Court's three Democratic-appointed justices – Stephen Breyer, Sonia Sotomayor and Elena Kagan – are working on one or more dissents, according to a source close to the court's deliberations.
"Local and grassroots abortion funds are also working to provide funding and support to people seeking abortion care in states where the procedure is banned or access is under threat," as Teen Vogue reassures us.
Let's be clear: This is a draft opinion. It's outrageous, it's unprecedented, but it is not final.
Abortion is your right — and it is STILL LEGAL. https://t.co/s9R7w99n71

— Planned Parenthood (@PPFA) May 3, 2022
Share this article