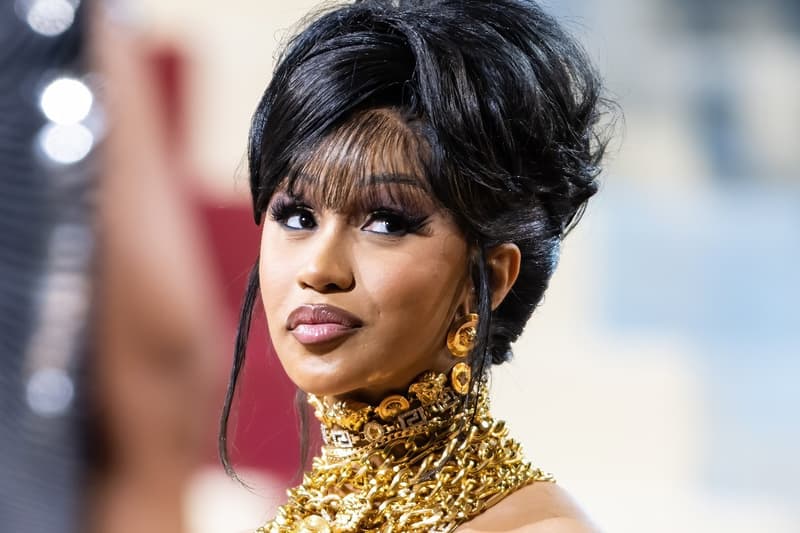 Music
Cardi B Responds to Accusations Involving Streaming Boosts on Her Upcoming Album
The rapper is including "WAP" and "Up" on the forthcoming project.
Cardi B Responds to Accusations Involving Streaming Boosts on Her Upcoming Album
The rapper is including "WAP" and "Up" on the forthcoming project.
Despite the fact that both of Cardi B's "WAP" and "Up" were released a while ago, the rapper is including both singles in her upcoming album. As a result, fans are accusing the rapper of including the tracks in order to break records and boost streaming. However, she's claiming that's not the case.
"Stop trying to act innocent when u know u was trying to pander," she responded to someone criticizing this tactic in a now-deleted tweet. "Why haven't you said nothing about other artists who recently put songs b4 the pandemic on their album or people that have to put other people songs on their s–t … Imagine my biggest song not being on a [sic] album."
She continued, "One more thing, [for] my first album, I did not have CDs, merch or bundles … straight fire. And I had an amazing debut and gave a song that became diamond from it. F–k you talking about. Wash your tongue correctly before you talk about who needs streams in this b–ch."
Cardi became the first female rapper to obtain three diamond records, receiving her latest one for "I Like It" featuring Bad Bunny and J Balvin. Additionally, she's the first woman to have every song on an album become RIAA-certified thanks to the success of 2018's Invasion of Privacy.
Cardi's sophomore album is slated to release sometime this year.
Share this article