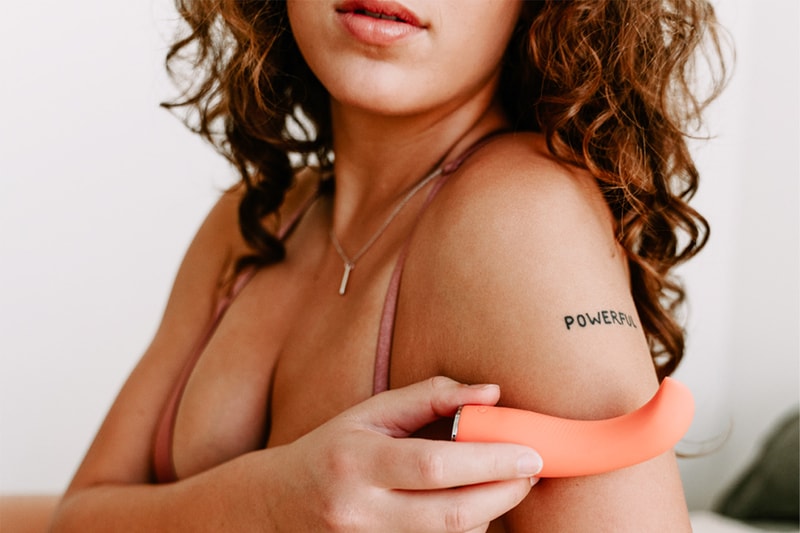 1 of 2
2 of 2
How to Use Freya's 2-In-1 Razor Vibrator
The ultimate self-love item.
Woman-led startup Freya released its 2-in-1 Razor Vibrator ($49.99 USD) that not only enhances your beauty routine — but your orgasms, too. But it's not a gimmick approach, this product was created with top-notch self-care in mind.
Its razor head is equipped with five sharp blades and laced with an aloe and vitamin E lubricant– two essentials for soothing your skin. It also has a dual-use wall holder so you can keep your razor and your vibrator ready for whatever vibe your body prefers. The razor handle then twists and clips off from the razor head, revealing a power button and your new pleasure playmate.
The waterproof vibrator has six vibration modes that can provide up to two hours of pleasure. Basically, what was just your razor handle, is now your sex toy. The discrete vibrator is also rechargeable and comes with a USB charging cable.
Depending on your preferred aesthetic, Freya's 2-in-1 features three colorways: peachy, royal and breezy.
If you're curious about Freya's ultimate self-love item, watch the visual below:
View this post on Instagram
---
Share this article