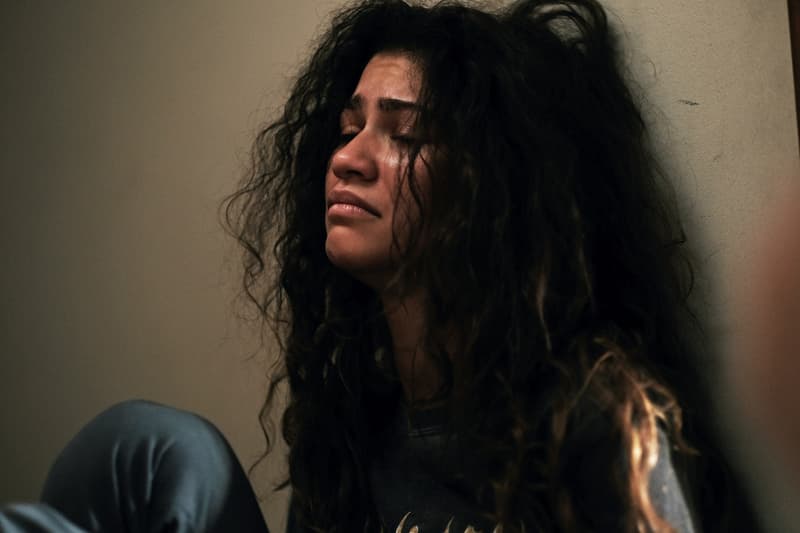 Film & TV
Zendaya Admits She Was "Very Afraid" to Film Episode 5 of 'Euphoria' S2
"[The episode] had been written for a while before the pandemic, and I was dreading having to do it."
Zendaya Admits She Was "Very Afraid" to Film Episode 5 of 'Euphoria' S2
"[The episode] had been written for a while before the pandemic, and I was dreading having to do it."
Zendaya has recently opened up about filming the fifth episode of Euphoria Season 2, titled "Stand Still Like the Hummingbird."
For those who need a refresher, the episode follows the events of Rue's (Zendaya) mom (Nika King) finding out about her relapse when she came across her $10,000 USD worth of drugs in her room. As a result, she flushes everything down the toilet, causing Rue to go through a major breakdown.
Speaking to fellow Spider-Man: No Way Home castmate Andrew Garfield for Variety, Zendaya explained how she got through that emotional episode. "It's hard to say that there's any specific process for that. I feel like when it comes to Rue, at least for me, my experience with her is I've had the privilege of playing her for a while," she said. "So I've had the luxury of living in her skin for a bit. And the closeness that I share with Sam [Levinson, Euphoria showrunner] is huge because Rue is very much based on him as a teenager."
Zendaya added: "Rue has become an amalgamation of my experiences, his experiences and our collective pain — and seeing through the eyes of an addict. I think the approach was to try it as human as possible without ever shying away from the devastation and the ugliness of what that can create." She continued: "I had actually been very afraid to shoot that episode. It had been written for a while before the pandemic, and I was dreading having to do it."
Watch Garfield and Zendaya's full interview here for more details.
Share this article