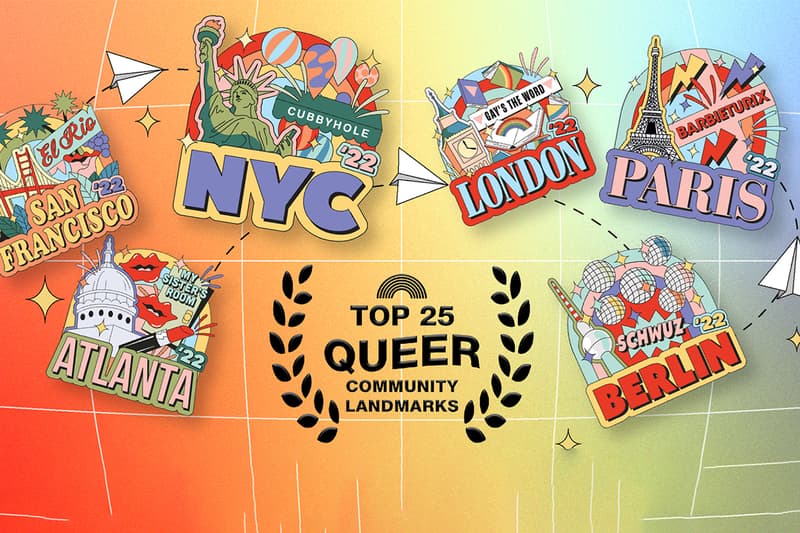 The Top 25 Queer Community Landmarks of 2022
Get your suitcases ready.
June marks the start of Pride Month, though it's important to be proud of being LGBTQ+ all 365 days of the year. The girls, gays and theys know just how amazing it feels to be in truly inclusive places and thankfully, HER, the go-to dating app for queer women, non-binary, trans, and gender non-conforming folks, has just announced the winners of the Top 25 Queer Community Landmarks of 2022.
HER CEO Robyn Exton shares in an exclusive press release, "The Top 25 Queer Landmarks List is the pinnacle of spaces and places that our community has depended on through the past challenging few years. They're resilient, pioneering, culture setting institutions — from venues to club night creators, and it's been an honor to review the entries and recognize the recipients in this way".
As we come out of social isolation, it's absolutely time to party with our community and celebrate the spaces that have supported us throughout the years. Winners are adorned with a Pride Pin on the online platform that all users attending Pride Festivals in their city can add to their profiles on HER, raising visibility of these amazing locations. Users in the app can also filter by Pride Pin to find other Pride attendees nearby, letting their chosen family grow more and more.
Take a list at the Top 25 Queer Landmarks below.
New York City — Cubbyhole
Los Angeles — Cuties
San Francisco — El Rio
Chicago — Legacy Walk
Seattle — Wildrose
Portland — CC Slaughters
Austin — Cheer Up Charlies
Dallas — Sue Ellen's
Houston — Pearl Bar
Atlanta — My Sister's Room
San Diego — Gossip Grill
Washington DC — A League of Her Own
Boston — The Midway
Share this article