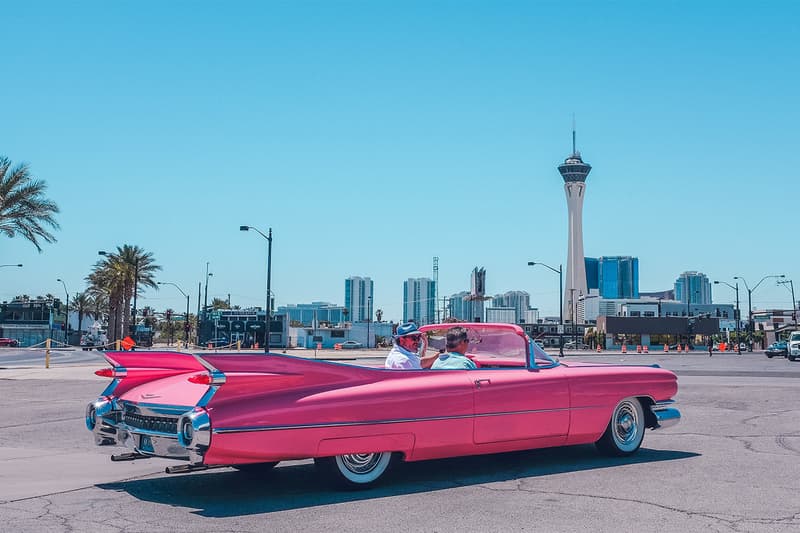 Sex & Dating
Elvis Presley-themed Weddings Are Now Banned in Las Vegas
How the end of an era is impacting local communities.
Elvis Presley-themed Weddings Are Now Banned in Las Vegas
How the end of an era is impacting local communities.
If you end up in Las Vegas and are having a "what happens in Vegas, stays in Vegas" type of vacation, your chaotic plans might not hit the same.
According to the Las Vegas Review-Journal, on May 19 Las Vegas chapels that provide Elvis Presley-themed weddings were served with a cease and desist letter. The letter went into full detail banning the use of "Elvis Presley's name, likeness, voice image and other elements of Elvis Presley's persona in advertisements, merchandise and otherwise." The cease and desist was allegedly served by the Authentic Brands Group, "which licenses Elvis Presley-related merchandise," shared the publication.
With COVID-19 restrictions on travel and gatherings, many of these wedding chapels, which are small family-owned businesses, were just getting back on their feet. This move could seriously impact their income. "That's our bread and butter. I don't get it. We were just hitting our stride again through COVID, then this happens. I'm just trying not be freaked out by it," shared Kayla Collins of LasVegasElvisWeddingChapel.com and the Little Chapel of Hearts.
There was no sharing of why the cease was served, however, ABG is known to prioritize exclusivity which was seen after it fought for sole ownership of Marilyn Monroe's photographs. The cease and desist was dated right before the release of Elvis, a biographical film about the musician's life and career.
---
Share this article