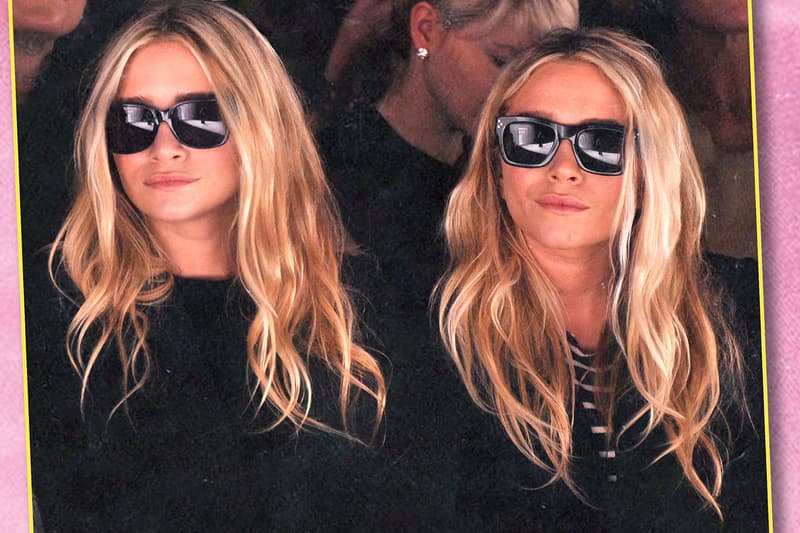 Film & TV
Watch a Love Letter to Mary-Kate and Ashley Olsen From WePresent
Indian-British filmmaker Zara Meerza celebrates our favorite twins.
Watch a Love Letter to Mary-Kate and Ashley Olsen From WePresent
Indian-British filmmaker Zara Meerza celebrates our favorite twins.
Just as Gemini season comes to a close, Indian-British filmmaker Zara Meerza has released a visual ode to our Y2K childhood, paying homage to America's favorite twins, Mary-Kate and Ashley Olsen. Exploring the famous siblings' impact on millennial women through the lens of the recent early '00s pop culture renaissance, Meerza examines the Olsens' trajectory through public life.
Representing a certain ideal of female girlhood and beauty, the blonde pair undoubtedly had a chokehold on a generation's psyche as they capitalized on their early appearance as Michelle Tanner in Full House. Creating a media empire of movies and merchandise, so many of today's mid-20 to 30-year-olds have an undying loyalty to Mary-Kate and Ashley, extending to their Birkin bag and hobo-chic days to The Row era.
An exclusive press release asserts, "Meerza believes what is attractive to this generation is the venture to reclaim a sense of identity connected to the female allyship we experience when encountering Ashley and Mary-Kate. That which is 'inextricably united…seemingly impenetrable through their secret languages of body and mind.'"
"As a millennial woman who grew up amidst the fascination and media storm created by the Olsen twins and their brand of perfect girlhood I was immediately drawn to the nostalgia of The Twins, but also intrigued to scratch below the surface and look at that early 00s era of pop culture through a new and critical lens. Zara has created a short film that not only investigates the persisting allure of the Olsens, but also the enduring mystique of twins in culture and how society objectifies and commodifies young women in the spotlight," said Holly Fraser, the editor-in-chief of WePresent who commissioned the film. "This documentary is a must-watch for anyone who remembers what it was like to grow up at the dawn of the social age, at a time when two pre-teenage girls were the biggest influencers on the planet. The Twins is a perfect example of the type of thought-provoking storytelling that is becoming synonymous with WePresent," she added.
Watch The Twins on WePresent's website –  the digital arts platform of WeTransfer.
Share this article