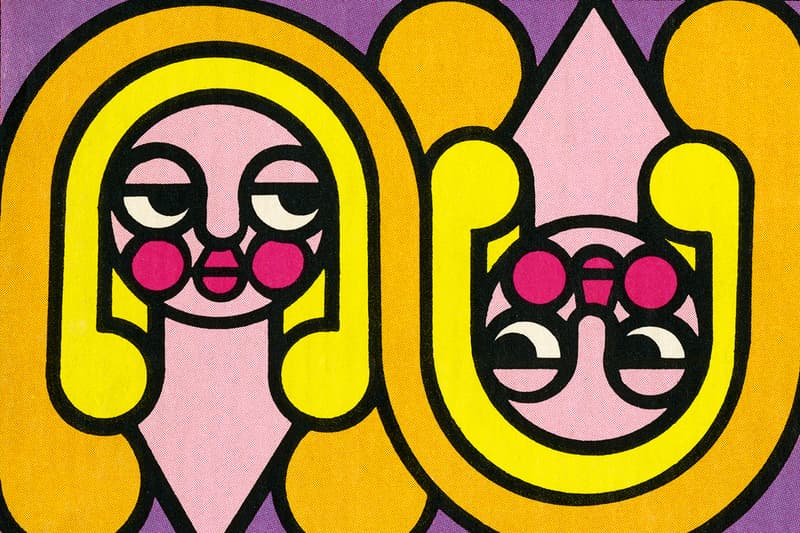 Culture
Gemini Personality Traits: Everything You Need To Know About the Zodiac Sign
Including Geminians' compatibility with other astrological signs.
Gemini Personality Traits: Everything You Need To Know About the Zodiac Sign
Including Geminians' compatibility with other astrological signs.
The third sign in the zodiac, Gemini (May 21 – June 20) is symbolized by the celestial twins Castor and Pollux, and is known for being one of the most sociable and energetic astrological signs. With a natural ability to display two different sides of themselves to the world, Geminians are quick-witted, interesting individuals — often multi-hyphenates with different hobbies and passions — who can get along well with just about anyone. Their versatility and excellent communication skills shine especially at work, where their enthusiasm for new challenges and eagerness to manage various projects at the same time are often appreciated.
Here, Sanctuary astrologer Jennifer Fukushima explains the main characteristics of a Gemini, and even the zodiac sign's compatibility with other signs.
View this post on Instagram
Gemini is ruled by Mercury and is an air sign.
Gemini is the first air sign of the zodiac, making these folks intellectually strong, curious and young at heart. In this lifetime, Gemini folks must learn to hone their mental energy in order to become more disciplined, productive and successful.
Mercury is the messenger of the zodiac, endowing busy Gemini with strong communication abilities, a thirst for knowledge and a lust for travel. The airy nature of Gemini allows this sign to retain an objective point of view by focusing on the facts rather than getting carried away with feelings. Mercury rules the hands, endowing Gemini with excellent manual dexterity, making them a natural sculptor, piano player or massage therapist.
Gemini Compatibility
Just like ice cream, there are many different flavors of Gemini. It's important to look beyond the sun sign when assessing compatibility. Airy, communicative Gemini can be blended with passionate fire, emotive water or stoic earth which drastically modifies compatibility. As a mutable sign, Gemini gets along well with folks from all walks of life, but especially fellow air signs, Libra and Aquarius.
View this post on Instagram
Gemini Characteristics
Personality Traits
Whether it be text, talk, chat or video calls, Gemini loves to connect through conversation. Gemini is mentally agile, but they are also a fan of wordplay and play in general. Spontaneous and young at heart, Gemini is often the life of the party, engaging in games, mischief and high jinks.
Strengths
Gemini is a real jack of all trades. If you need someone versatile on your team, call Gemini. Geminis can be gifted writers, teachers and communicators. They also excel at hands-on work, making them crafty, handy and sometimes even artistic. Gemini's airy nature makes them objective, rational thinkers who do not get too caught up in emotional scenes.
Challenges
Mercury-ruled Gemini natives can become caught up in their heads quite easily, leading to a hamster wheel of revolving thoughts and anxiety. It is important for Gemini to ground in order to get in touch with their feelings and their body. Meditation is a great way for Gemini to rein in that unruly brain and gain some clarity and peace of mind. Naming feelings can help Gemini calm the mind and live more in the present.
Gemini Relationships
Love and Sex
Gemini tends to be playful and lighthearted in their connections with others. In love, Gemini can be like a butterfly, flitting from flower to flower until they find the right mate who can hold their attention. Connection must happen on a mental level first, and Gemini in love may show affection by keeping in touch, staying up all night talking, and giving clever yet affectionate nicknames to those they love.
Friendships
In friendship, Gemini enjoys connecting with folks from all walks of life. With this open-minded air sign, it must be a meeting of the minds. Gemini makes the perfect classmate, travel buddy or partner in crime. Their playful side needs constant stimulation, and they love to engage in practical jokes.
At Work
At work, Gemini is a jack of all trades, enjoying variety and stimulation. Hire Gemini as a content creator, and they may end up fixing your computer, hopping on the customer service lines and polishing up your graphic design as well.
View this post on Instagram
Gemini Predictions 2021
2021 holds much potential for Gemini. Geminis can benefit from Jupiter's movement through the sky, bringing good fortune, abundance as well as truth and clarity. Saturn will also be sending positive vibes to Geminis born between May 21 and June 4, allowing them to focus on planning and longterm goals this year. The eclipses on May 26, June 10 and December 3 have the potential to bring sudden change — but there is nothing a versatile and adaptable Gemini can't take in stride.
---
Jennifer Fukushima is an astrologer, fashion designer and psychotherapist in training living in Toronto, Canada. She is a proud 10th house Gemini and president of Astrology Toronto, a local non-profit. You can connect with Jennifer on her website and on Instagram.
Share this article