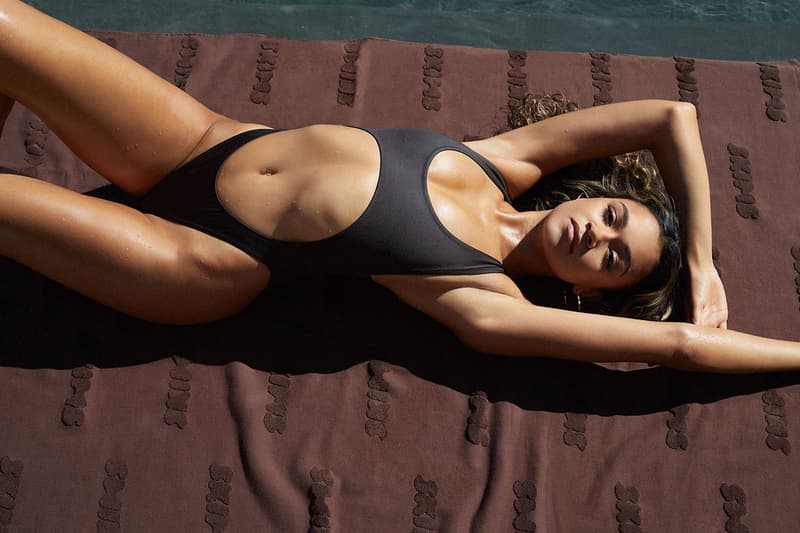 3 Editors Test the New SKIMS Swimwear Collection
Basically, it's a yes from us.
Personally, I've always been intrigued by SKIMS and the concept of a "solutions-oriented" brand. I've never felt hugely comfortable in tight loungewear and never really entertained the idea of wearing it anywhere but in the comfort of my own home, so I'll be the first to admit that the thought of SKIMS swimwear didn't immediately appeal to me. That said, after having the opportunity to trial the collection for myself, I found I was pleasantly surprised.
The new offering comes shortly after Kim Kardashian's glitzy metallic collection was released earlier this year, but this time the range has been expanded to include 23 silhouettes, each designed to mix and match. The collection offers a range of colorways, from SKIMS' signature nudes to new hues of "Taffy Pink" and "Marble White" alongside "Onyx" and "Stone" and introduces a vibrant new selection of swimwear accessories like gloves and dresses.
Essentially, SKIMS is firmly doubling down on the "swimwear as a whole outfit" concept and honestly? I'm here for it. Particularly for someone who isn't comfortable in barely-there bikinis or one-pieces, the collection allows its wearer to utilize cover-up dresses, sarongs and T-shirts to create a more intentional, stylized look without feeling any shame about covering up.
The new collection is available in XXS-4XL and claims to be designed for a range of different body types, so we decided to put that to the test. Hypebae enlisted three editors of different shapes and sizes to each try a style from the collection. Keep reading to find out what we thought.
NAVI AHLUWALIA, UK EDITOR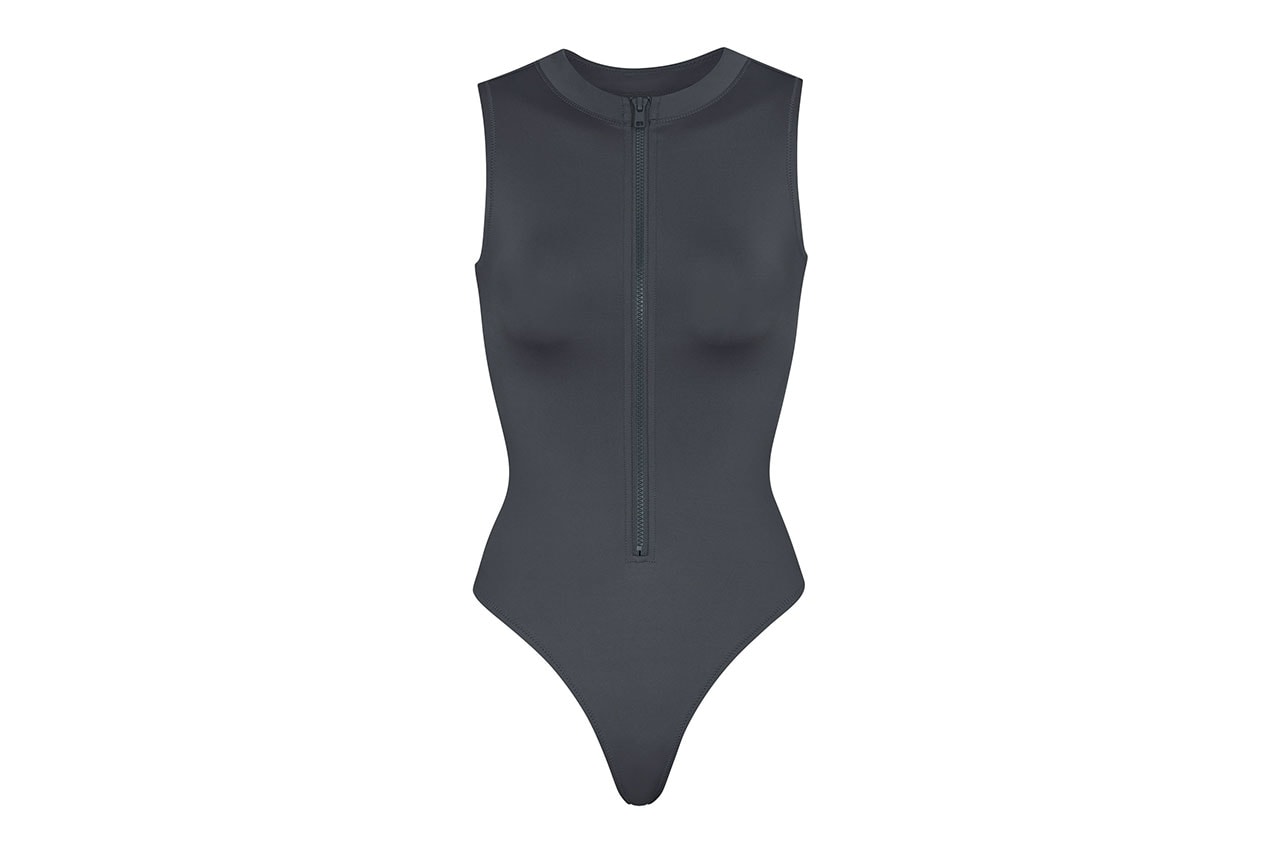 What I tried: Zip-Front Sleeveless One-Piece in "Gun Metal"
What I thought: My favorite thing about this swimsuit was the buttery-soft fabric. It's super stretchy so it fits a range of sizes and still manages to keep you tucked in, smoothing out any parts that I would otherwise be self conscious of. The high-rise leg guarantees an ultra-flattering silhouette without any bulging, which I loved. I typically opt for high-waisted options when searching for bikinis anyway, but without the high-rise leg it's not as flattering. The final element of the swimsuit that I loved was the zip because when fully zipped up, it offers form-fitting full coverage which can be ideal for my larger bust as well as offering a slightly more risqué option that still provides plenty of support.
ALYSSA ACKERMAN, HYPEBAE BEAUTY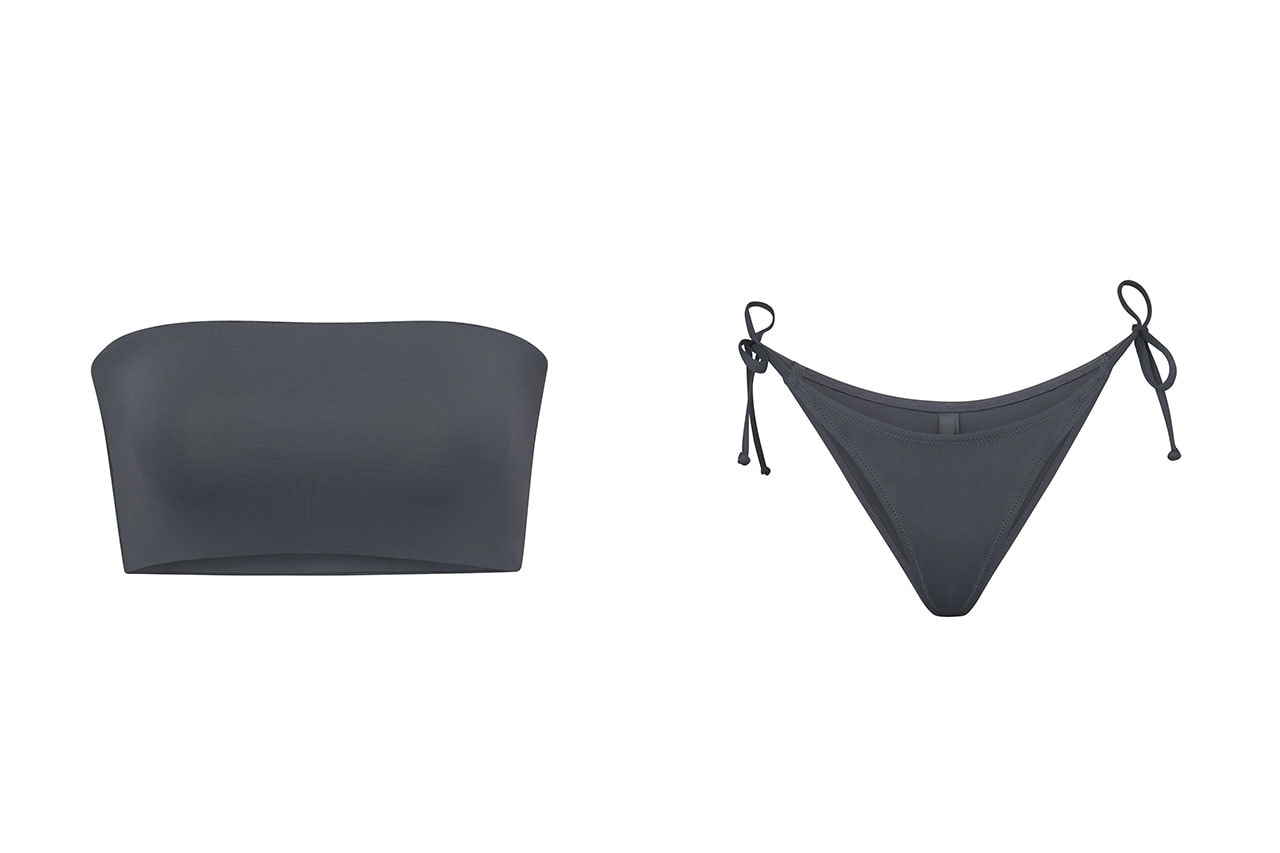 What they tried: Bandeau Bikini in "Gun Metal"
What they thought: Who knew SKIMS would be my new go-to for swim? As a gal with fluctuating weight, I was curious, yet skeptical, about the brand's product portfolio: especially a swimwear line modeled by the "Queen of the coke bottle frame" herself. But as I slipped into my bandeau top and bikini bottom, my curves were comfortably hugged in all of the right places, snugging my body into an ideal form. To make matters even better, the matching skirt took my poolside look to another level and allowed me to cover up my milkshake when I didn't want the boys coming to my yard. I'm officially a stan, kudos Kimmy.
ASHLYN DELANEY, SOCIAL MEDIA EDITOR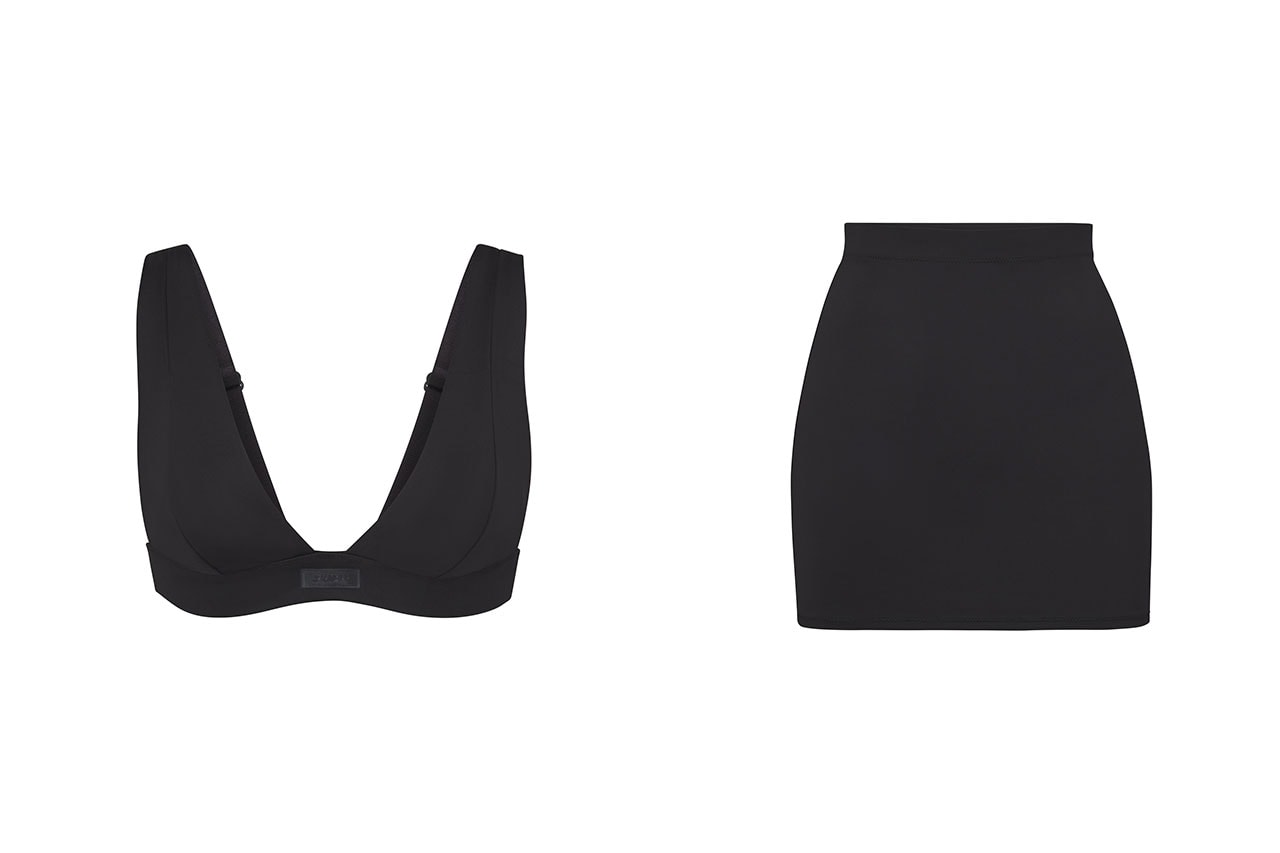 What they tried: Triangle Bikini in "Onyx"
What they thought: The SKIMS bikini I received was so comfortable yet still tight and slimming. As a curvy woman (who typically wears size 2XL and 14), the swimwear hugged my love handles in the right places without feeling restricted. In terms of the overall silhouette, this was initially a problem due to the size of the cup. Typically, triangle-shaped bras are not made for bigger chests due to the amount of spillage and admittedly, I had a ton of that going on until I was able to successfully adjust the straps in order to keep them in place. However, the bottoms were perfect as they complimented the natural curve of my bum and hips. Overall, the color was beautiful and honestly I would wear this to the beach in a heartbeat.
---
Share this article