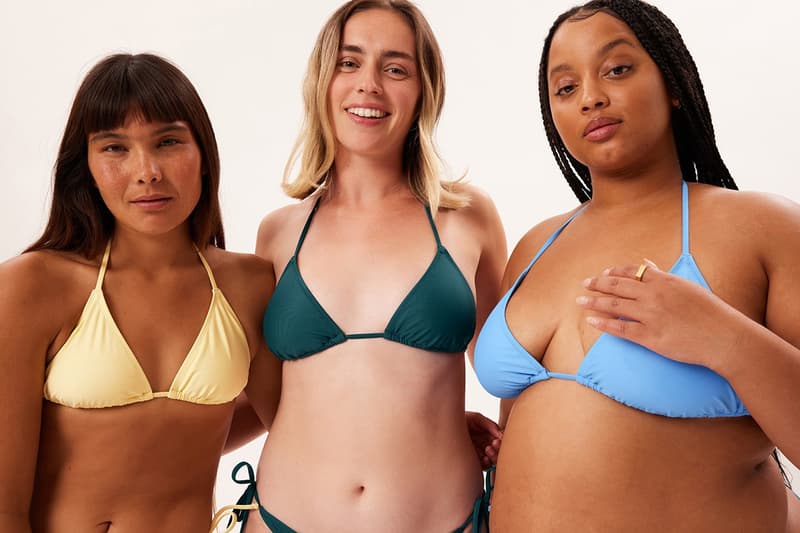 1 of 2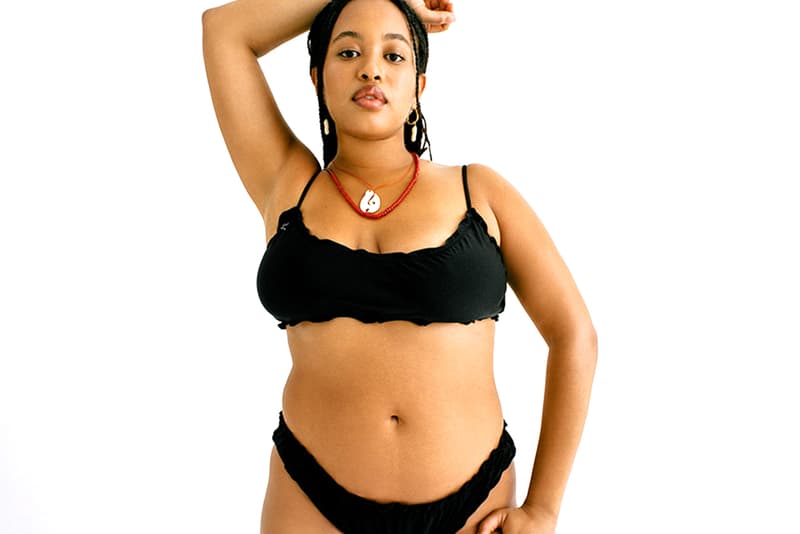 2 of 2
Fashion
8 Size-Inclusive Swimwear Brands to Shop This Summer
Your body never needed to be "bikini ready."
8 Size-Inclusive Swimwear Brands to Shop This Summer
Your body never needed to be "bikini ready."
Not too long ago in the distant past, an unrelenting bombast of "get your body beach ready" advertisements urged many to believe that their natural forms were unacceptable for normal summer outings. While we still have strides to make in accepting and celebrating a myriad of shapes, an impressive number of brands have been steadily paving the path for inclusive swimwear, designing for all types of bodies. Too often, bandeaus don't cater to larger chests, while one-suits can squeeze and pinch.
Ignoring toxic messaging that sold the notion bodies should mold to limited bikini styles rather than the other way around, fashion labels like CUUP and Girlfriend Collective actively champion and support all sizes. Shopping for swimwear doesn't have to be a dreadful experience that leaves you hating your body. It should — and can be — the precursor to enjoying seaside activities without worrying about how you look.
Continue scrolling to discover the best inclusive swimwear brands.
Famous for partly revolutionizing the lingerie industry for prioritizing women's comfort and creating supportive undergarments that evoke confidence,  CUUP has turned its attention to swim, offering its beloved silhouettes in an incredibly inclusive range of sizes from 30 A to 44 H. Arriving in an abundant array of shades from an uber-saturated "Nectar" to a periwinkle "Iris" hue, CUUP continues to provide stunning styles for everyone.
WHERE TO SHOP: Cuup's website.
The Gen-Z loved female-founded brand has shaken up swimwear with its nostalgic designs, unabashedly feminine spirt and inclusive sizing. Ultra-flirty styles like the Arabelle Shine Bralette bikini and Barb One-Shoulder Top are available in sizes XS to XL. Frankies Bikinis also offers an array of garments from everyday strapless dresses and activewear.
WHERE TO SHOP: Frankies Bikinis website.
A pioneer in both sustainable and size-inclusive fashion, Girlfriend Collective is a true leader in body positivity in the fashion industry. The innovative brand crafts its Instagram-worthy garments from materials, such as recycled water bottles and nylon and marries function with form, carrying low to high-impact swimwear tops for those that like to get a little down and dirty in the sand.
WHERE TO SHOP: Girlfriend Collective's website.
Rudi Gernreich
Iconic heritage brand Rudi Gernreich delivers Instagram-worthy swimwear as the brand's most timeless designs are driven by a dynamic avant-garde aesthetic. Using fashion as a means to champion freedom of expression and embodiement, Rudi Gernreich creates clothes to support the body rather than constraining it to the confines of the garment. The storied label carries swimwear in sizes XS to XL.  The brand recently launched a new swimwear collection that pays homage to its robust archive and includes The Original Thong, a thonged swimsuit that was invented by Rudi Gernreich in 1974 in response to Los Angeles banning nude beaches at the time.
Emerging swimwear label SETS lives up to its name as the New York and Los Angeles-based brand smartly includes a bag, scrunchie and water-friendly sarong alongside its size-inclusive and adjustable bikinis. The brand's signature style, the Isabella, is timeless string triangle bikini and arrives in sizes 0 to 20.
WHERE TO SHOP: SETS' website.
If there is one thing founder Kim Kardashian knows is bikinis. SKIMS has expanded its meticulously form-fitting designs into swimwear, boasting both classic and provocative options in the form of the futuristic metallic cycle suit to shaping swim tanks and high-waisted bottoms. Aesthetics aside, what's more impressive are SKIMS's sizes, ranging from XXS to 4X.
WHERE TO SHOP: SKIMS' website and select retailers.
Swimwear brand Triangl goes the extra mile with sizes arriving in XXS to XL while also ensuring its fits perfectly flatter any wearer. The label's pieces would be a welcome addition to any European vacation — or local adventure as ivory underwire bikinis exude elegance, alongside bright sherbert-colored scoop neck tops provide a seasonally-appropriate pop of color.
WHERE TO SHOP: Triangl's website.
Founded by two best friends Evangeline Titilas and Sami Lorking-Tanner, With Jéan has channeled its effortlessly cool vibe into textured and boldly printed bathing suits, arriving in sizes XXS to XL. Bikini lovers of all sizes won't have to settle for anything bland or beige when shopping from With Jéan. The brand's latest swimwear drop bears prints inspired by deep sea adventures in the Maldives as bathing suits are splashed with bright blood oranges and rich earthy shades.
WHERE TO SHOP: With Jéan's website.
---
Share this article