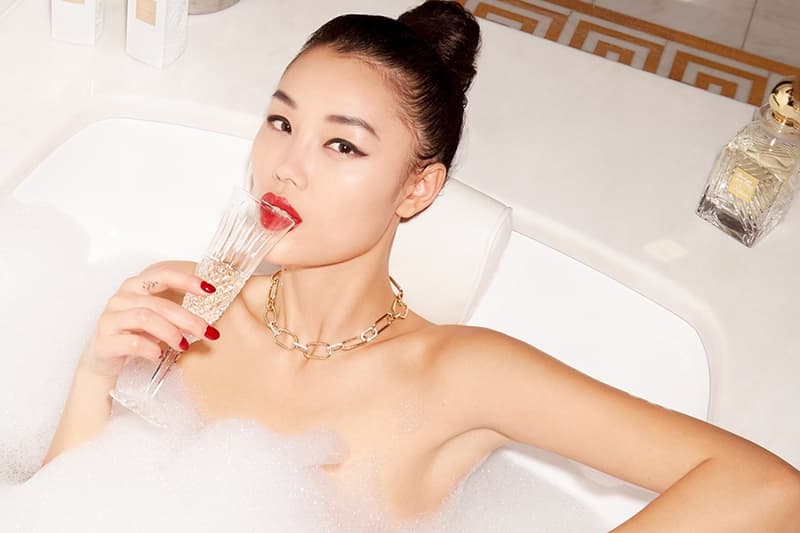 These 6 Fragrances Will Evoke Your Soft Life Era
Everyone deserves to smell labor free.
Most of us have seen the #softlife hashtag trending on TikTok or the caption "soft life era" making its way to our Instagram feeds. Mainly for this trend, we've seen Black women indulging in purchasing high-end makeup, fragrances and lavish trips, getting everything they deserve. But what does having a soft life mean? The soft life trend is about walking along the path of least resistance, embodying softness and sensuality and walking into the fullness of your most authentic self.
It may be a small thing on the grander scale of life, but having a perfume that speaks to unapologetic feminine energy is powerful and will catapult you to greater heights. There's an old saying, "When you look good, you do good," but we believe that when you smell good, you're even better. To welcome you to your new era, we've rounded up seven fragrances that evoke your soft girl era.
Keep reading on for more.
This floral aquatic fragrance by D.S. & Durga is gender neutral, so anyone can feel comfortable partaking in whatever makes them feel soft. The top notes of the scent are rose petals, lemon and bergamot and the middle notes are pure rose, salt, lime, and blossom, which dries down nicely, producing a tailor-made olfactory experience.
Kilian Angels' Share perfume bottle comes packaged like a cognac glass reminiscent of the most fabulous bars you've ever imagined. The scent contains the essence of cognac derived from the liquor to lend it a natural caramel color. It opens with a sultry blend of cognac oil, oak absolute, cinnamon essence and tonka bean absolute. With long-lasting sandalwood, praline and vanilla notes, you'll be ready to own the evening and turn heads.
Tom Ford's Bitter Peach is very sexy and wakes up divine feminine energy. It hits your skin half sweet and half tart and instantly brings back the memory of a missed summer evening. It's not a Trolli gummy peach ring or anything candied, but it is alluring, assertive and bright.
The perfume has the crisp tenderness of rose petals, a whimsical free-spirited style and elegance that radiates femininity. The top notes include Damascena rose from Bulgaria, bergamot from Calabria and orange from California, which offers radiance and a breath of femininity. In the heart notes, a blend of violet and magnolia blossom can be detected with a cross of woody cedar and musk accord.
Carnal Flower is a very wearable, elegant, beautiful and almost understated floral. With notes of intense tuberose, bergamot, jasmine and white musk, it will bring forth this feeling of internal sunshine.
Poets of Berlin is a beautiful marriage of blueberry and lemon over a base of vetiver and vanilla. One known fact is that the fragrance pays homage to the late artist David Bowie. The scent has gender-neutral sensibilities with added notes of bamboo, vetiver, sandalwood and vanilla that will last for hours.
---
Share this article