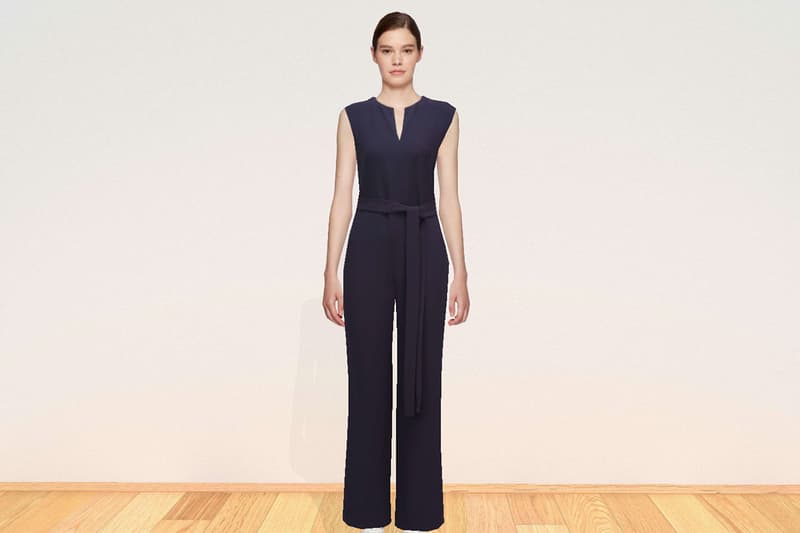 Fashion
Hugo Boss Is Now Providing a Virtual Reality Try-On Service
Users can virtually experiment with layering, tucking in and be able to see the transparency of garments.
Hugo Boss Is Now Providing a Virtual Reality Try-On Service
Users can virtually experiment with layering, tucking in and be able to see the transparency of garments.
German luxury fashion house Hugo Boss just announced a virtual try-on service in partnership with Reactive Reality, a leading 3D digitization technology company.
The partnership enables consumers across Germany, the U.K. and France to utilize body measurement-based shopping through personalized avatars. Thanks to Reactive Reality's patented AR solution, PICTOFiT, users can now create individual mannequins that match their exact measurements on the Hugo Boss online store and try on different outfit combinations in the virtual dressing room.
"We are extremely excited to be announcing our collaboration with Hugo Boss" comments Stefan Hauswiesner, CEO and co-founder of Reactive Reality in a press release. "We know that the global pandemic has considerably accelerated the fashion retail market and we want to help retailers keep up with the demands of consumers who are looking for new and exciting ways to shop online."
He adds "Understandably, some consumers still may not feel confident enough or able to venture into physical stores yet, so our tech, which can be integrated into any web store or shopping app, offers the perfect solution for both parties. Hugo Boss PITCTOFiT Shopping will revolutionise the way consumers interact with their favorite fashion brands and online stores, and we are excited to see even more retailers implement our white-labelled solution in the future."
The launch comes as a result of many disillusioned online shoppers continually struggling to access the correct sizing. From purchasing multiple sizes to find the correct fit to endlessly scrolling through static images featuring body types that don't represent them, the virtual try-on service is set to change the shopping experience entirely.
While virtual try-ons are hardly a new innovation at this stage, the partnership with Reactive Reality seeks to allow users to experiment with even the most intricate of details. With PICTOFiT, customers can see the benefits of style decisions like having a shirt tucked in or out, as well as seeing the level of transparency within a garment and what it looks like layered with other pieces.
In other virtual reality-related news, check out the latest partnership from Miley Cyrus and Gucci.
Share this article