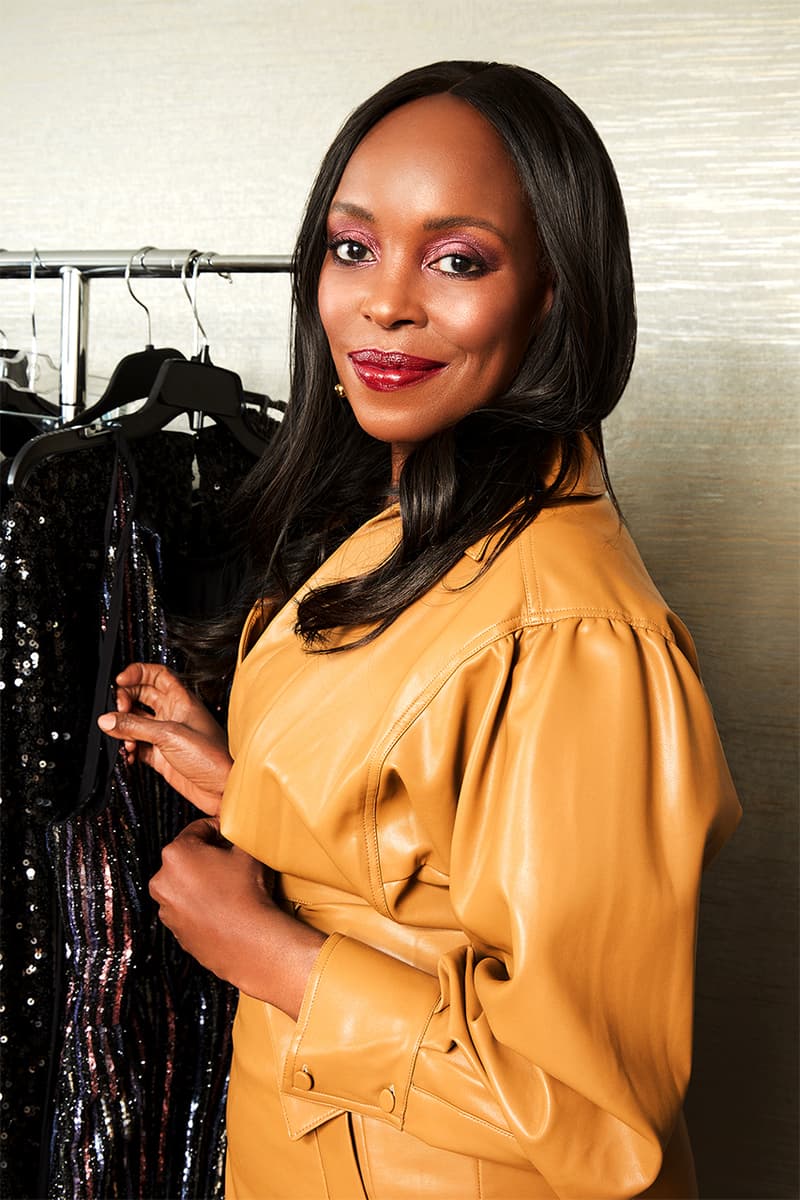 EXCLUSIVE: Thirteen Lune's Co-founder Nyakio Grieco on the Progression of Black and Brown Beauty Brands
The twice-made founder shares all the deets what brands need to succeed and her personal CEO journey.
Beauty
EXCLUSIVE: Thirteen Lune's Co-founder Nyakio Grieco on the Progression of Black and Brown Beauty Brands
The twice-made founder shares all the deets what brands need to succeed and her personal CEO journey.
For Nyakio Grieco, co-founder of beauty DTC retailer Thirteen Lune, caring about the onwardness of Black and Brown skincare, makeup, haircare and body care brands isn't just performative politics —it's a lifestyle. In addition to founding her skincare brand Relevant, she's constantly curating new offerings for her store, which serves as a premiere destination for shoppers to find products from founders of color.
Hypebae chatted with Grieco about the creation of her brand and why sunscreen wear is important, her selection process for brands wishing to hold an e-commerce gondola and the personal struggles she has faced in her 20 years of expert experience and more. Keep reading on to get into the deets.
As a co-founder of Thirteen Lune, could you give us insight on the selection process for brands that are retailed on your website and what are the top brands on Thirteen Lune that you feel everyone should know about?
The inspiration behind Thirteen Lune was to create a destination where Black and Brown owned brands would receive consistent support and visibility. With the support of investors and dedicated partners, who care deeply about ensuring that the work to end systemic racism continues, we have built a new paradigm where Black and Brown owned beauty brands can realize a path to generational wealth. Thirteen Lune is a first of its kind truly inclusive beauty and wellness e-commerce platform designed to inspire the discovery of beauty brands created by Black and Brown founders that resonate with people of all backgrounds. It reframes how Black and Brown beauty brands are perceived not only from an industry perspective, but also for the consumer, giving each brand a platform to educate and engage a wider audience. We are a vehicle for change creating a space for authentic allyship and taking inclusiveness to a new level. Thirteen Lune invites non-Black and Brown owned brands that want to expand their market and join the inclusive beauty conversation in a meaningful way that unites beauty sectors in a way that has never been done before. Some of our top brands include Buttah, Allies of Skin, Ami Cole, Relevant, Joanna Vargas, Hyper Skin, Ustawi, Youthforia, Mary Louise Cosmetics, Golde, Bomba Curls, Skot Beauté and CTZN Cosmetics.
What is your definition of clean beauty and what makes a brand actually "clean?"
I got my interest in beauty through my Kenyan grandparents. My grandmother was a coffee farmer and taught me how to make coffee body scrub and use sugarcane to help care for my skin. Her recipe and my grandpa's experience as a medicine man really taught me how important natural ingredients are and how beneficial they are for your skin. That to me is the true definition of clean beauty and it's something I've brought with me into the launch of Relevant. With Relevant I worked with a diverse mix of top chemists from Best Formulations, a genius group. I was able to go full stop with the ingredients and percentages necessary to make the products truly high performance, cosmetically elegant and suitable for all skin tones, while using natural ingredients. We ensured no sulfates, parabens, phthalates, petrolatum, mineral oil, synthetic fragrance and artificial coloring were used so it could be truly clean.
As a woman and Black business owner, what challenges have you faced within the beauty industry and how did you overcome them?
For the first time in my 20 year career, I had the autonomy, runway and support to create the brand of my dreams, Relevant. Thanks to the support of my brilliant thirteen lune co-founder Patrick Herning and my creative team, I was given the runway to build a brand my way.
Why did you create Relevant and why is SPF wear important to you?
The name Relevant, the brand name, pun intended, speaks to ensuring that every person of every skin tone, age, background and experience feel seen and relevant. I know as a Black woman beauty founder and consumer, we all deserve to see ourselves reflected on shelves for the beauty choices we seek. We're here to make them feel welcome, included and part of the narrative. Our innovation process was extraordinarily involved in terms of testing and revisions to ensure we're being responsive to all needs.
I wanted to launch with the One & Done Everyday Cream SPF 40 because it truly has everything that you need for daily care, being a four-in-one lightweight cream that can replace your daily moisturizer, serum, sunscreen and primer. It provides mineral-based sun protection against UVA/UVB rays that is suitable on all skin tones—from the lightest to the darkest—without leaving a white cast. It contains our R-Rev Complex, which protects and refines skin with a potent blend of antioxidant-rich superfruits and actives—plum oil, niacinamide, kigelia extract, buriti oil, sea buckthorn and green tea. Topping that off is squalane, sodium hyaluronate and apple and oat extracts to calm, nourish and moisturize all skin types.
If you can share, what other offerings can we expect to see from Relevant?
Our first product we just launched is the One & Done Everyday Cream with SPF 40, and more is on the way. We've seen such a great response to this first product already. It just makes me even more excited for everyone to see what else we have to offer.
More product drops are happening throughout the year, from masks to vitamin C serums and cleansers. Eventually, all of Relevant products will be available and make up a full skincare regimen with items that are meant to be used together to create a skincare system that truly works for all skin types.
For Black and Brown business owners just starting out, what advice would you offer them?
Be confident in your brand, positioning and ability to find the right kind of funding. Stay true to your vision and authentic self. People buy into the person before they buy into product. Staying authentic goes a long way, from raising capital to promoting and scaling your brand.
This interview has been condensed and edited for clarity.
---
Share this article