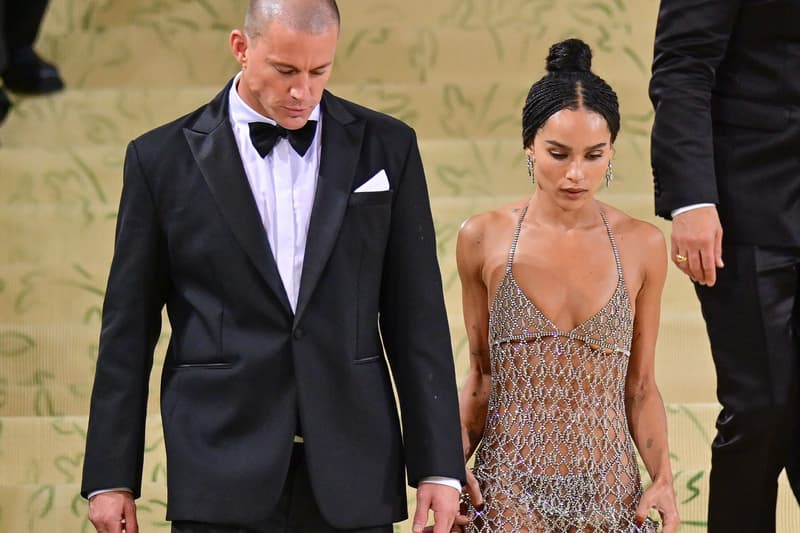 Entertainment
Zoë Kravitz Opens up About Being "Grateful" for Channing Tatum
The actors first sparked dating rumors last summer.
Zoë Kravitz Opens up About Being "Grateful" for Channing Tatum
The actors first sparked dating rumors last summer.
Zoë Kravitz got candid about her romance with Channing Tatum, sharing details about their special connection.
"Do I want to go into that?" Kravitz replied to WSJ. Magazine when asked about her current relationship. "I guess what I'll say is when you make things with people it's a very sacred space, and when you're compatible with somebody creatively it often opens up other channels, because you're kind of sharing all of yourself. I'm really grateful that this movie has brought him into my life that way."
The two met through work — Kravitz made her directorial debut in the film Pussy Island, which Tatum was cast in. Without even knowing him at the time, The Batman star had a good feeling about Tatum, who plays a debaucherous character in the film. "I wanted to find someone who hadn't played a dark character before, because I think that's exciting to watch someone who's mostly played boy next door, good guy, love interest, all of that," she explained. "I felt, even from afar, before I knew him, that he was a feminist and that he wasn't afraid of exploring that darkness, because he knows he's not that. That's why I was drawn to him and wanted to meet with him. And I was right."
Additionally, Kravitz subtly mentioned she loves Tatum when she talked about her style for the movie shoot. "I'm wearing a necklace that my mom, [Lisa Bonet], gave me and an earring that Channing gave me. I have a T-shirt from my dad, [Lenny Kravitz]. I've been wearing a lot of things that remind me of people who I love, because it's comforting."
Pussy Island is slated to release in 2023.
---
Share this article