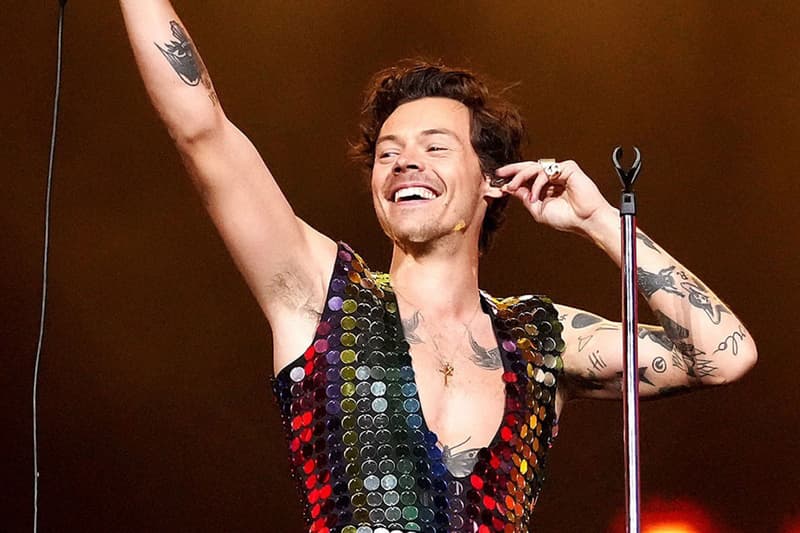 Entertainment
Harry Styles Took a Fan's BeReal and Twitter Has Lost It
During his Madison Square Garden residency.
Harry Styles Took a Fan's BeReal and Twitter Has Lost It
During his Madison Square Garden residency.
Harry Styles is the talk of Twitter, once again. This time though, it's not because he "supposedly" spat at Chris Pine at Venice Film Festival or made us all desperately want to watch My Policeman ASAP. It's because he helped a fan to complete the most unheard-of task: capture a genuinely interesting BeReal at just the right time.
The app, first developed in an attempt to rival Instagram's perfectly curated feeds and concerning face filters, rose to prominence in recent months and has seen more and more users sign themselves up to receive its unpredictable notifications. Predominantly, BeReal is home to countless back-and-front photos of your friend's living room, their unmade bed or what they (were) having for dinner.
Because of its once-a-day-and-you-don't-know-when notifications, the app lends itself to miss a lot of its users' most exciting moments and as a result, it can be difficult to capture "a good one." That said, during last night's Harry Styles show at Madison Square Garden, Styles was handed an audience member's phone as the BeReal notification went off, and happily took the reigns.
Take a look below.
Harry taking a BeReal for a fan tonight!

?: bella._maria1 pic.twitter.com/Bc1rMFKoIA

— HL Daily (@UpdateHLD) September 16, 2022
---
Share this article