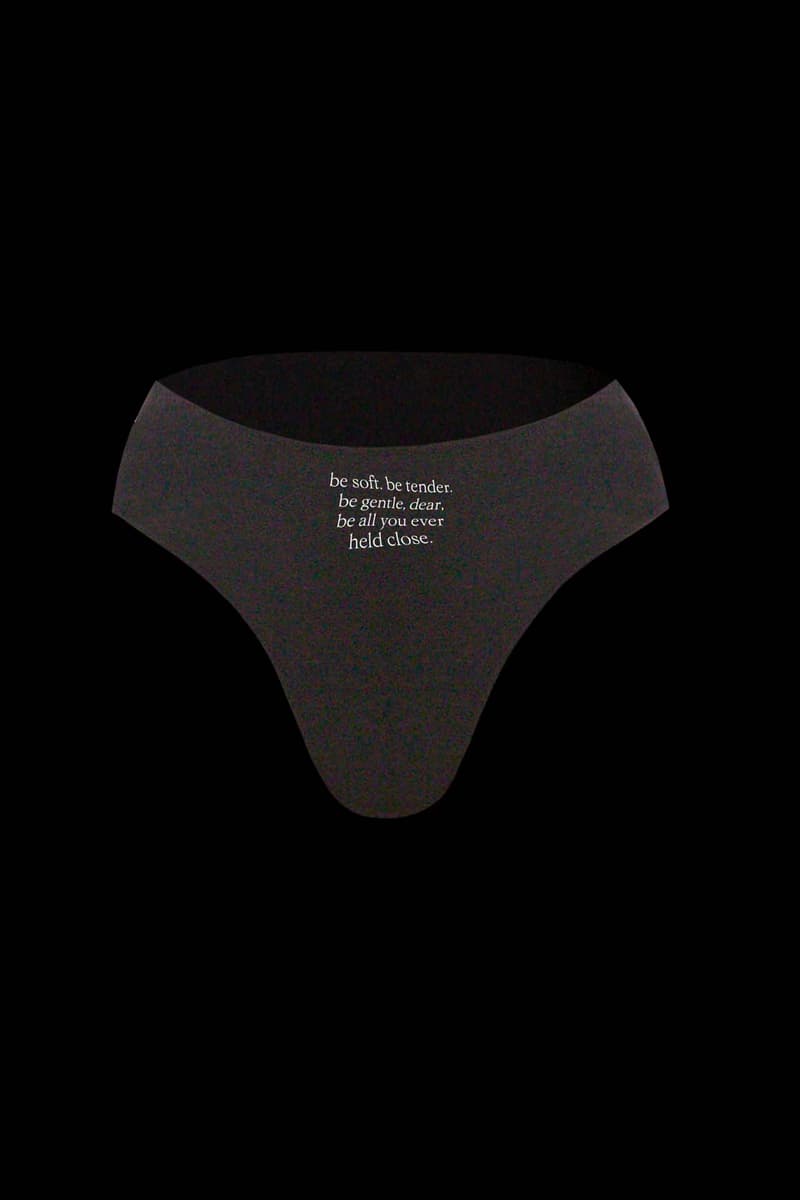 1 of 5
2 of 5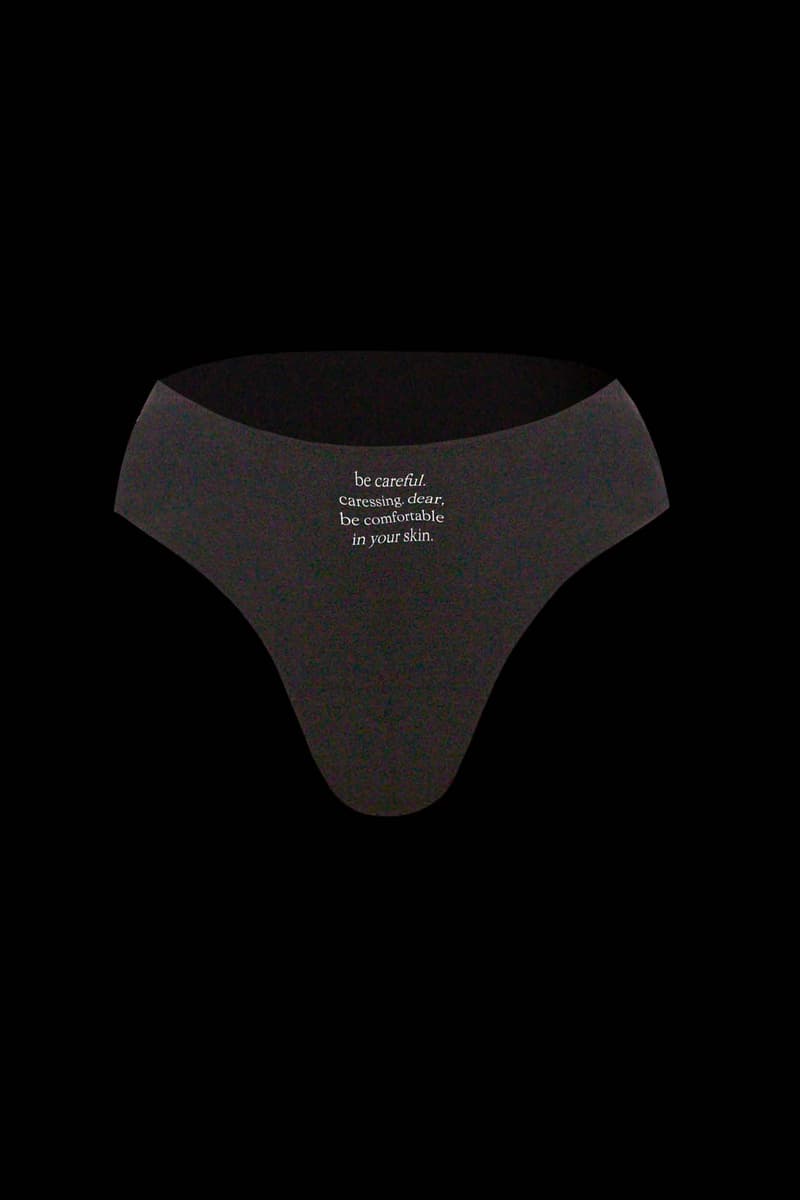 3 of 5
4 of 5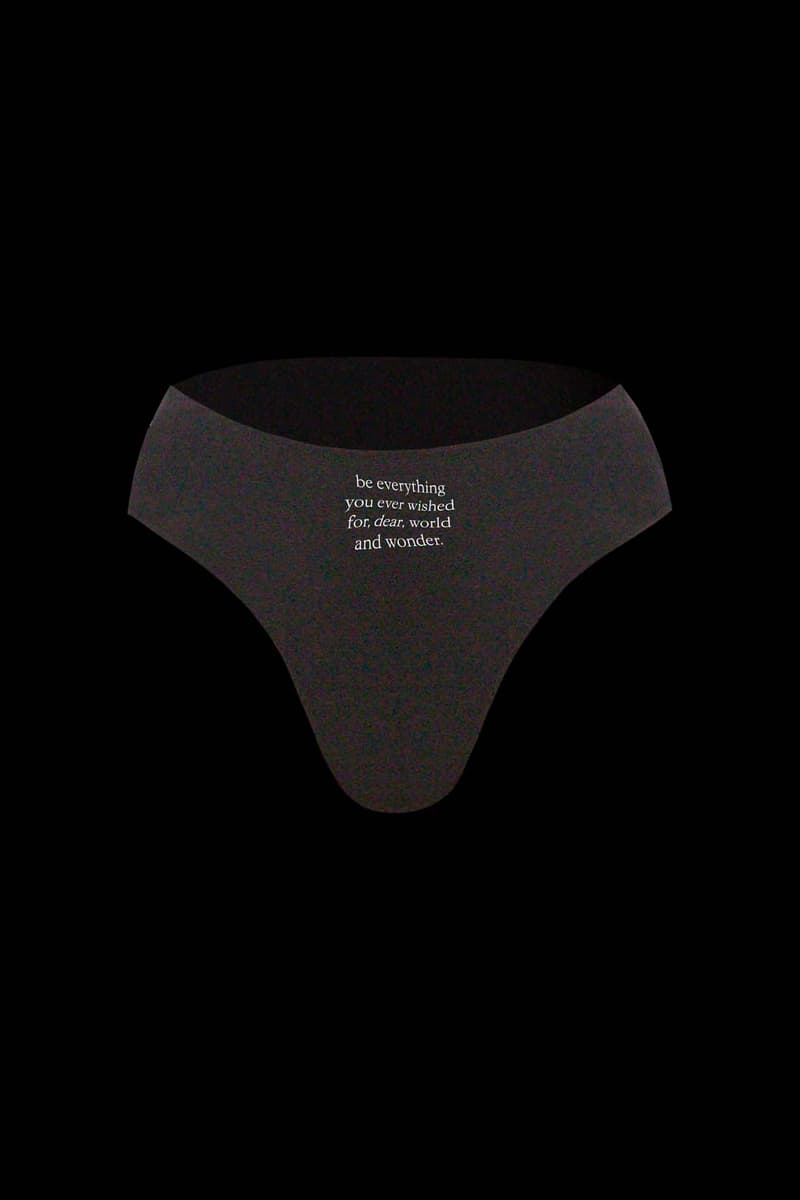 5 of 5
Sex & Dating
This "Acts of Tenderness" Collab Has Affirmations for Your Naughty Bits
Sustainable and perfect for self-care.
This "Acts of Tenderness" Collab Has Affirmations for Your Naughty Bits
Sustainable and perfect for self-care.
Sustainable bodywear brand Miyagi is collaborating with Austrian poet, Christoph Szalay for a new boudoir essential.
Launching on October 3, Miyagi and Szalay have created "Acts of Tenderness," a limited edition collection of undergarments that encourage tenderness. With phrasing that encourages the wearer to "be soft" and gentle, the brand aims to curb a common issue it faces as a body wear brand.
In a statement, the Miyagi team revealed, "As a bodywear label, we are often confronted with body issues and self-inflicted criticism. To help change the difficult relationship we sometimes experience with our bodies we wanted to create daily reminders of tenderness and self-care."
In celebration of the collection, the brand will host a performance and event in Vienna with updates to come on its website and social media.
Pre-order your "Acts of Tenderness" undergarments on October 3 via its website.
---
Share this article