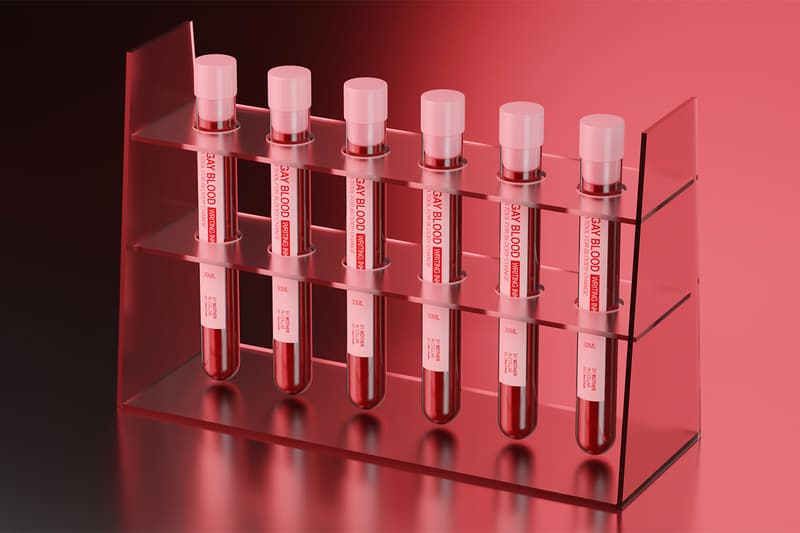 1 of 3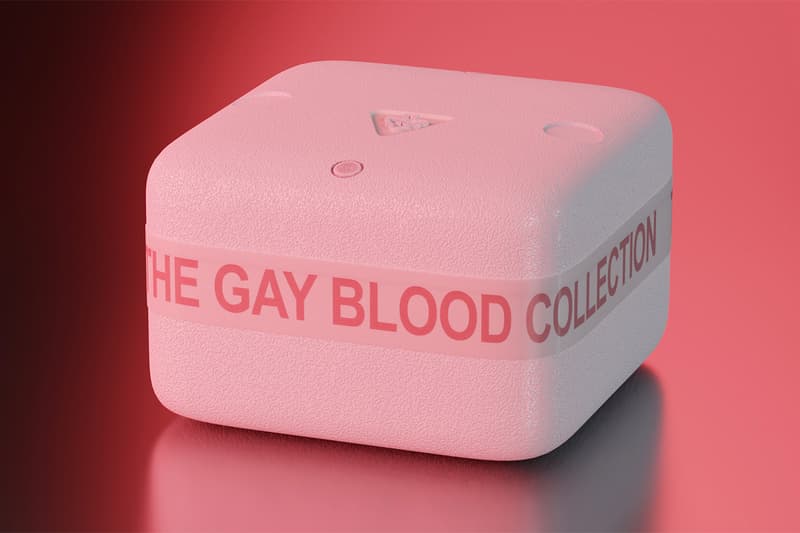 2 of 3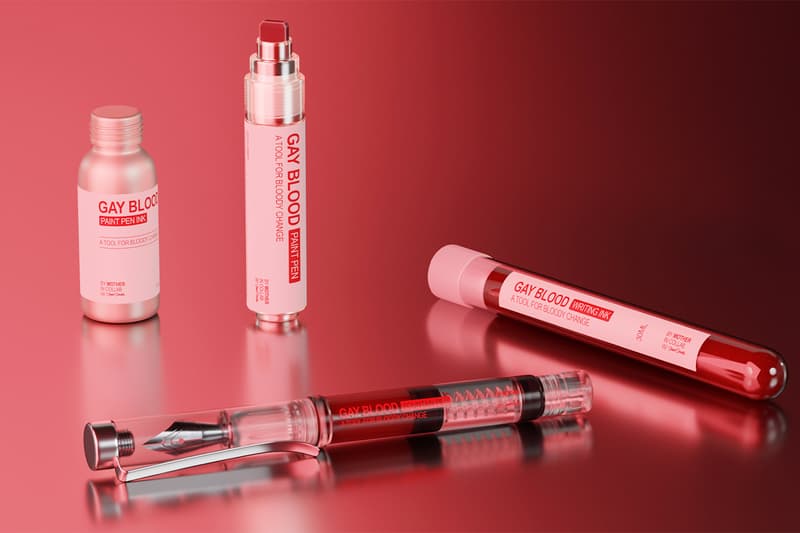 3 of 3
Sex & Dating
Mother Revealed The Gay Blood Collection With Real Blood for NYFW
Real blood, in protest of a real issue.
Mother Revealed The Gay Blood Collection With Real Blood for NYFW
Real blood, in protest of a real issue.
Creative company Mother launched its Gay Blood Collection at the start of NYFW– a collection created with the blood of gay men.
The U.S. hosts Gay Pride parades every year in states all over the country. Yet, the U.S. has an underbelly of homophobia that has yet to be eradicated. If you didn't know, in 1983, the "FDA introduced a guideline that effectively banned men who have sex with men from donating blood," shared Mother. To this day, the U.S. remains one of the few counties to continue this ban. We've even seen this phobia spread to the most recent pandemic, Monkeypox, which the government attempted to blame on the queer male population. Unfortunately, we're also experiencing a national shortage on blood.
In response to this toxic underbelly, Mother launched The Gay Blood Collection on Friday, with hopes that "with these tools, others can help make some bloody noise on this issue – whether it's shirts, murals or protest signs to fight back against the FDA's homophobic policies."
Mother has been fighting for this cause since 2018 when it launched its "Blood is Blood" initiative, with screen-printed T-shirts, using ink made from the blood of gay men — including some of their employees.
The Gay Blood Collection takes the former initiative a step further, providing you with the tools to create your revolution. It includes the following — with gay blood: acrylic paint, fountain pen, screen printing ink, a paint pen and spray paint.
All items from The Gay Blood collection can be purchased separately with 100 percent of proceeds going to Callen-Lorde, a New York-based leader in LGBTQ+ healthcare. Mother will also be partnering with noteworthy names within the LGBTQIA+ community who will each create their own pieces with the new collection. Each of these protests will be auctioned off on Mother's website.
---
Share this article