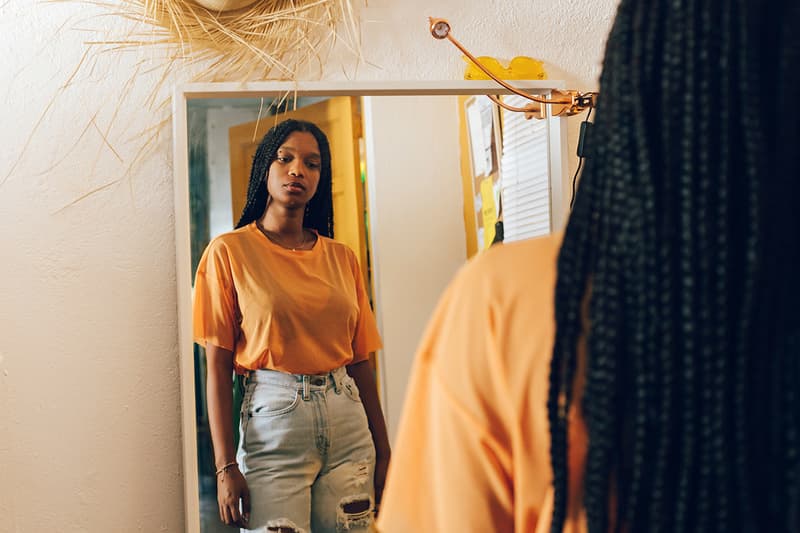 Beauty
"Body Checking" Is the Latest Fad All Over TikTok and It Needs to End
You don't need an app to tell you how beautiful you are.
"Body Checking" Is the Latest Fad All Over TikTok and It Needs to End
You don't need an app to tell you how beautiful you are.
There are many interesting sides to TikTok, especially for beauty lovers who do those late-night deep dives for the latest makeup hacks, trends, skincare and even body care tips. However, lately, a fad of "body checking" has been dominating 'for you pages,' raising concerns.
Coming in at over 5.8 million views, #bodychecking is an act that involves taking mental note of someone's body shape or weight and comparing it to your own physical form for reassurance. The videos manifest in various ways, with certain sounds actively encouraging TikTok users to disclose their body stats, while others see people emphasize areas of the body with baggy clothing. What's most dangerous is that the consumption of the trend on TikTok isn't necessarily viewed as harmful. Needless to say, nothing dangerous has to always be obvious.
While it is perfectly normal to be aware of your body and yourself, body checking inevitably could lead to eating disorders and other serious mental and physical complications. TikTok does not allow videos that glorify eating disorders, but during a deep dive, I found that many of these clips were hiding in plain sight through the promotion of wellness trends or under the guise of healthier living. Body checking videos are also not always hashtagged. Other features could be found under pro-ana content from #jawlinecheck #thinspo #smallwaist, also drawing up millions of views.
If someone you know is finding themselves' body checking' more often, feeling preoccupied with their relationship to their appearance, food or exercise, we advise seeking professional support as soon as you think something might be wrong.
---
Share this article