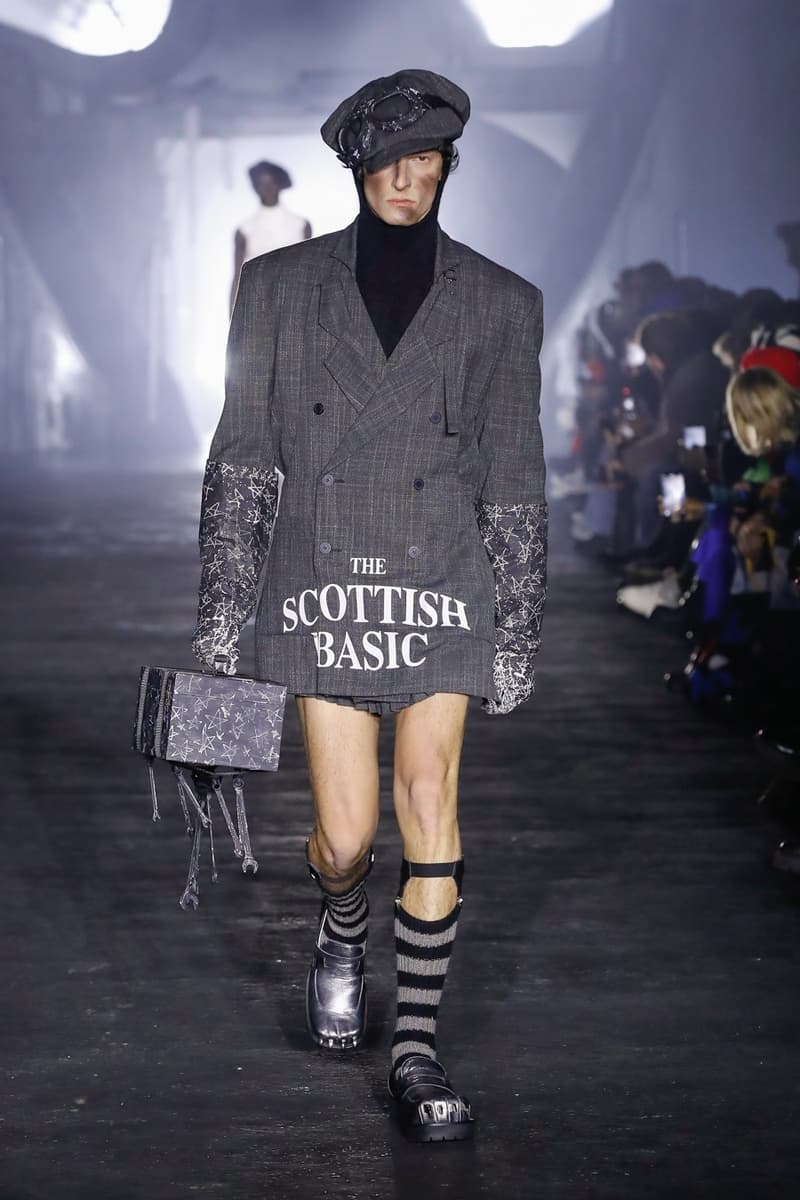 1 of 39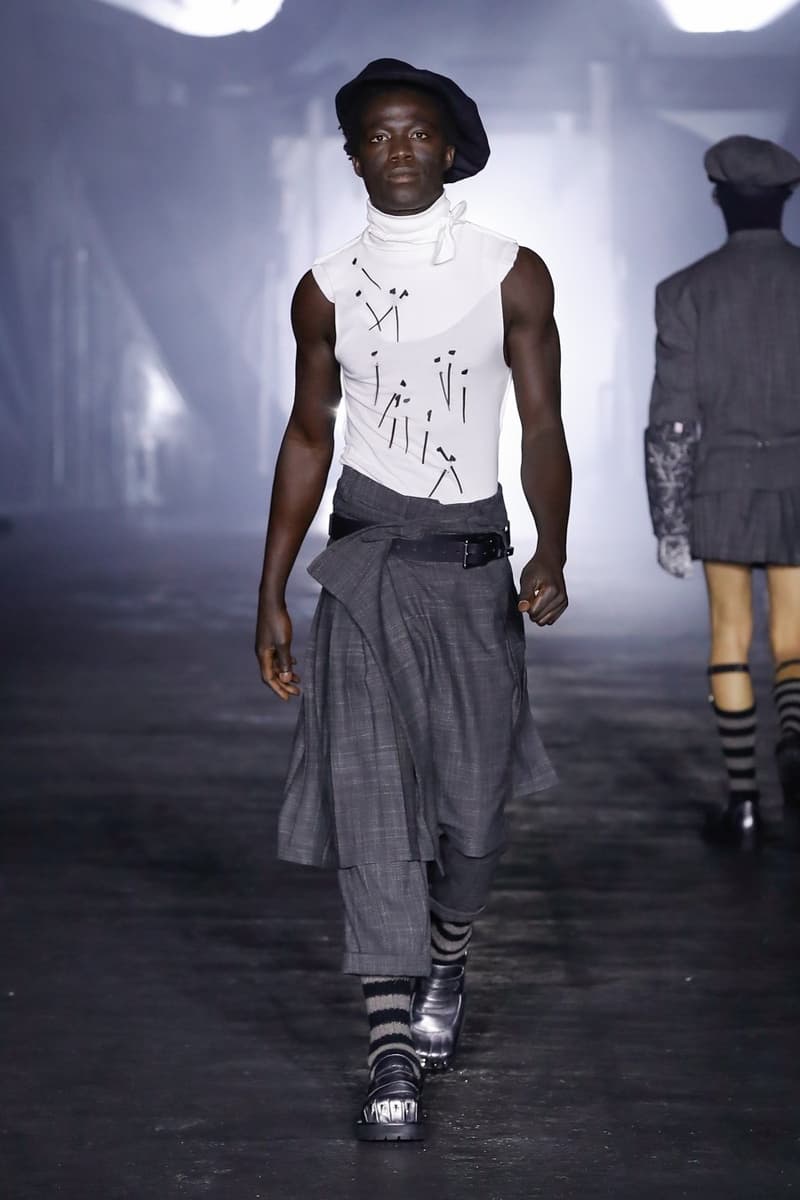 2 of 39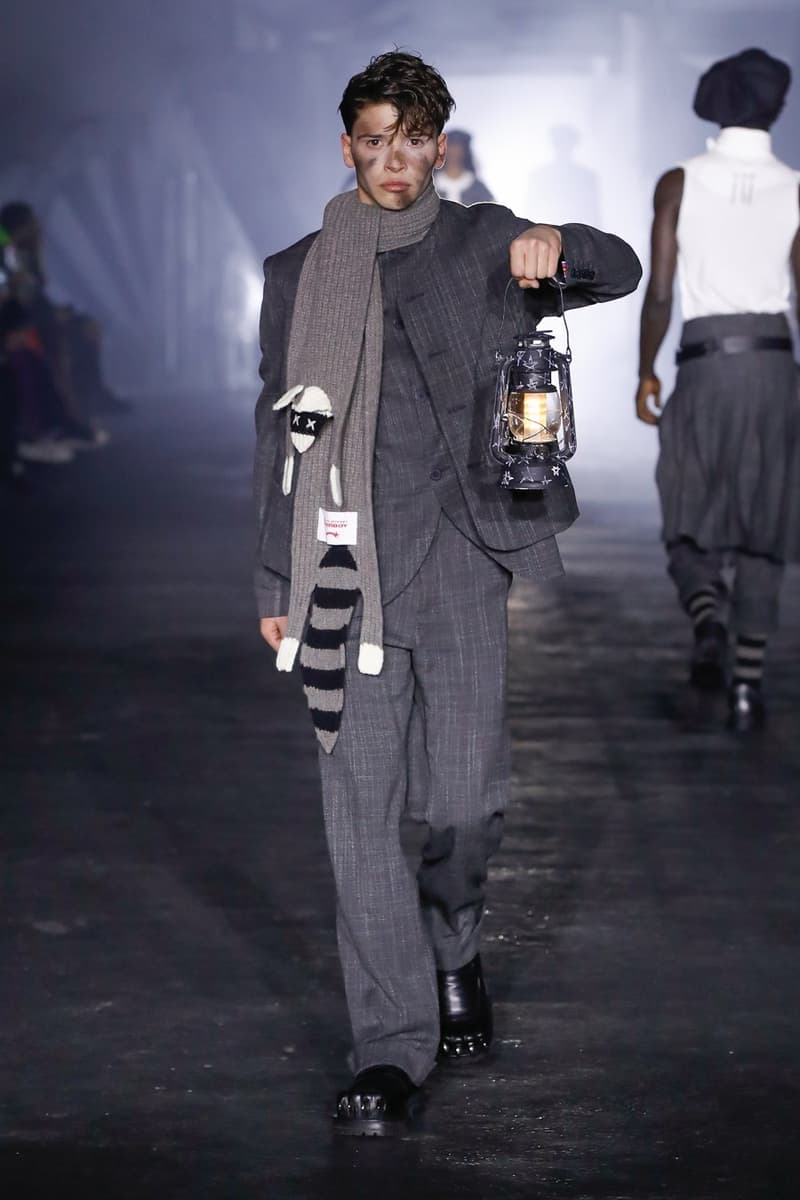 3 of 39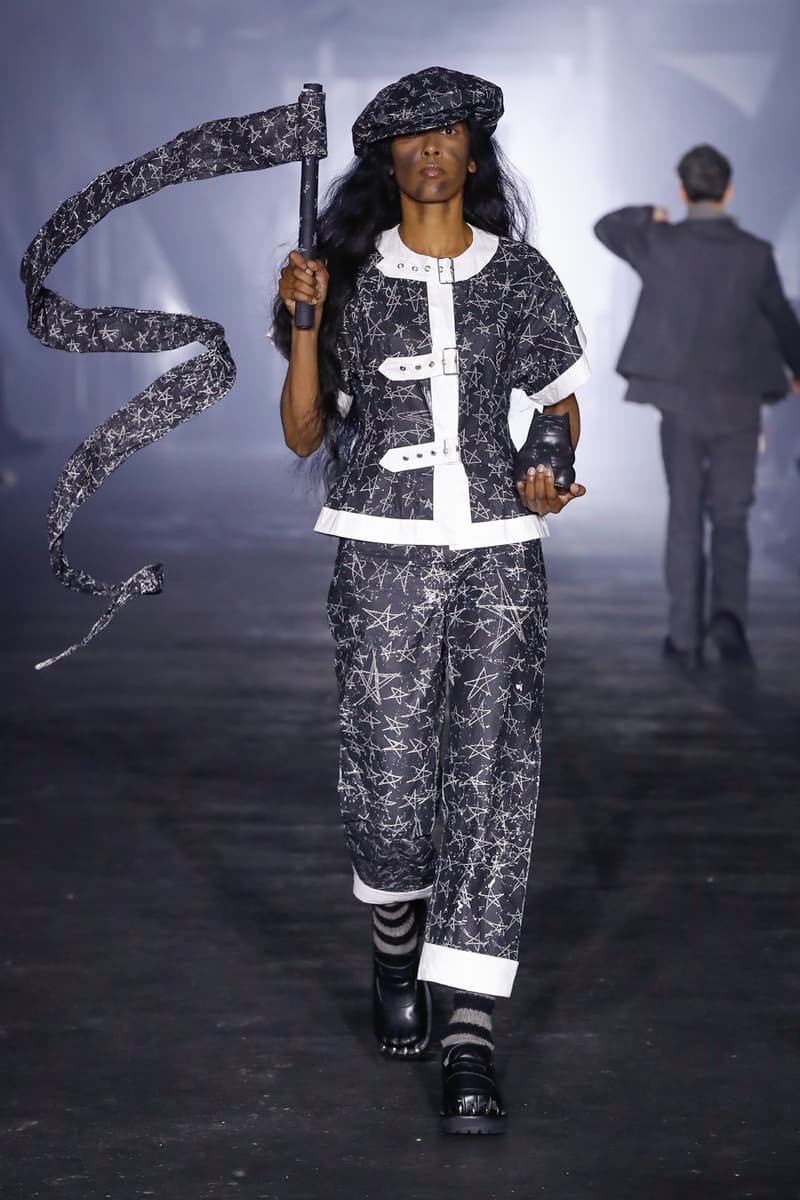 4 of 39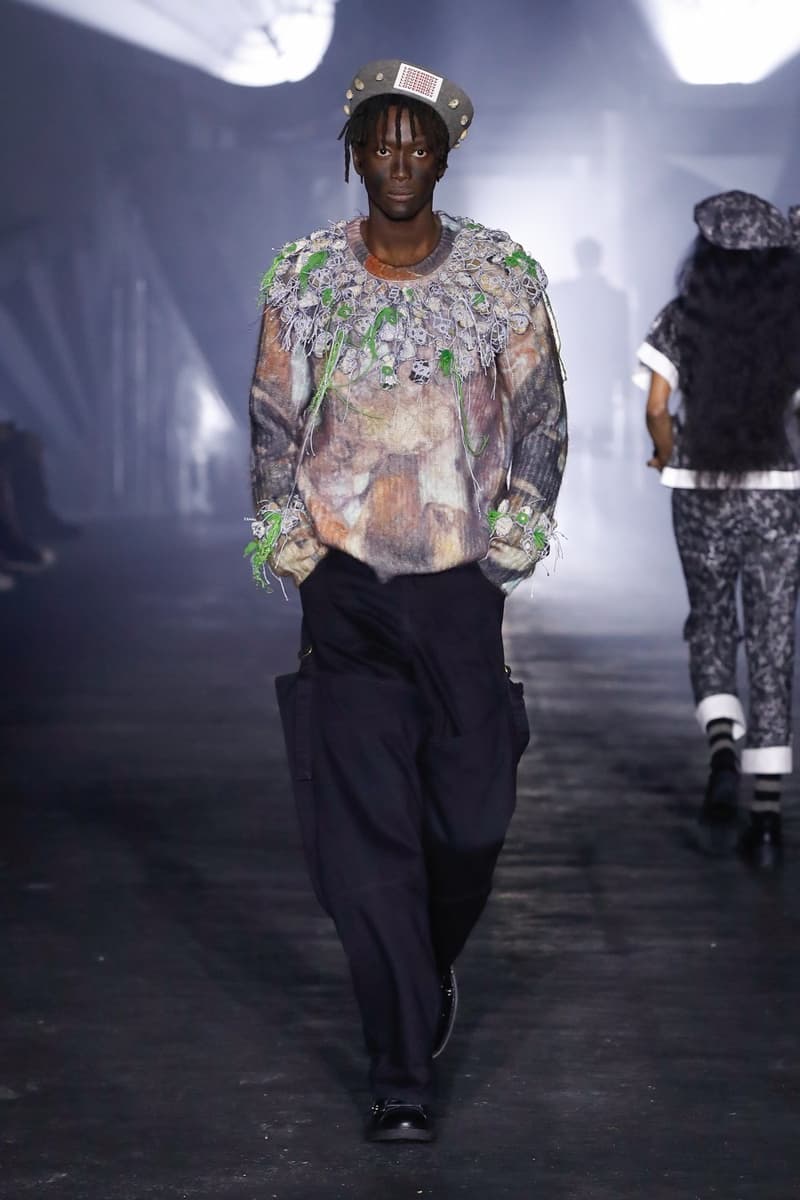 5 of 39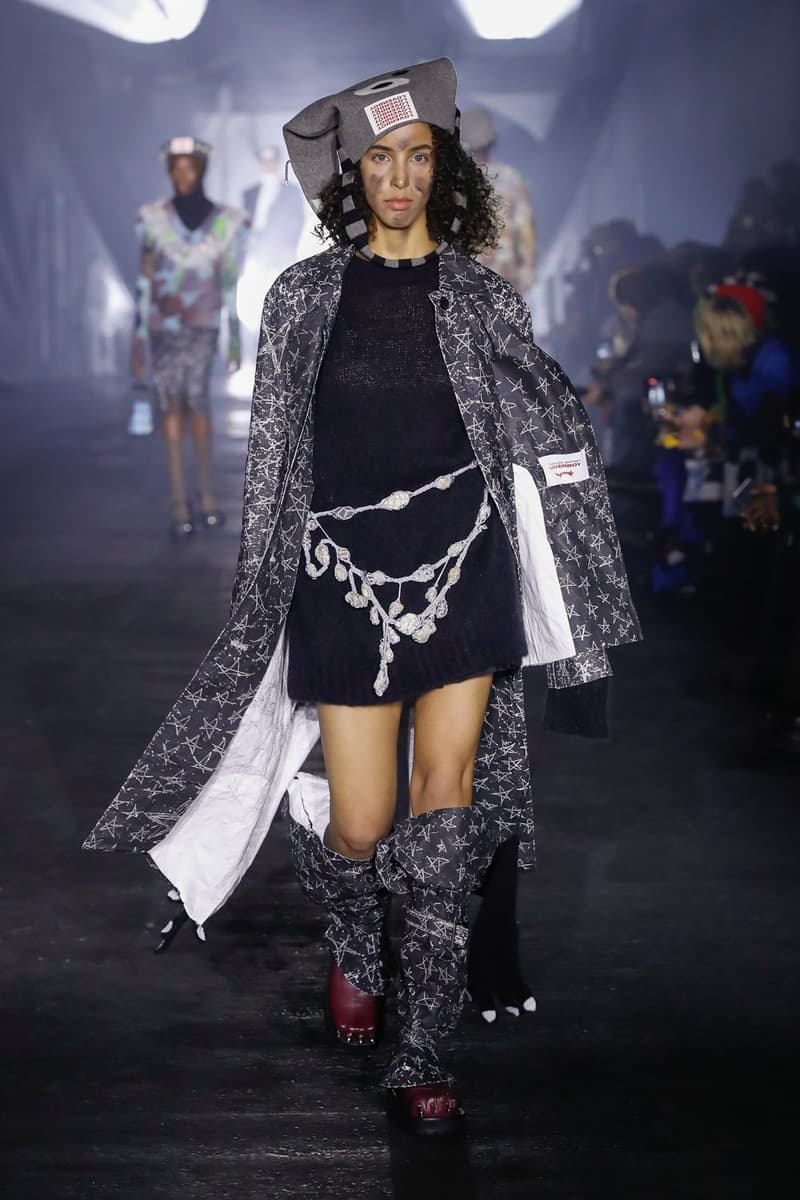 6 of 39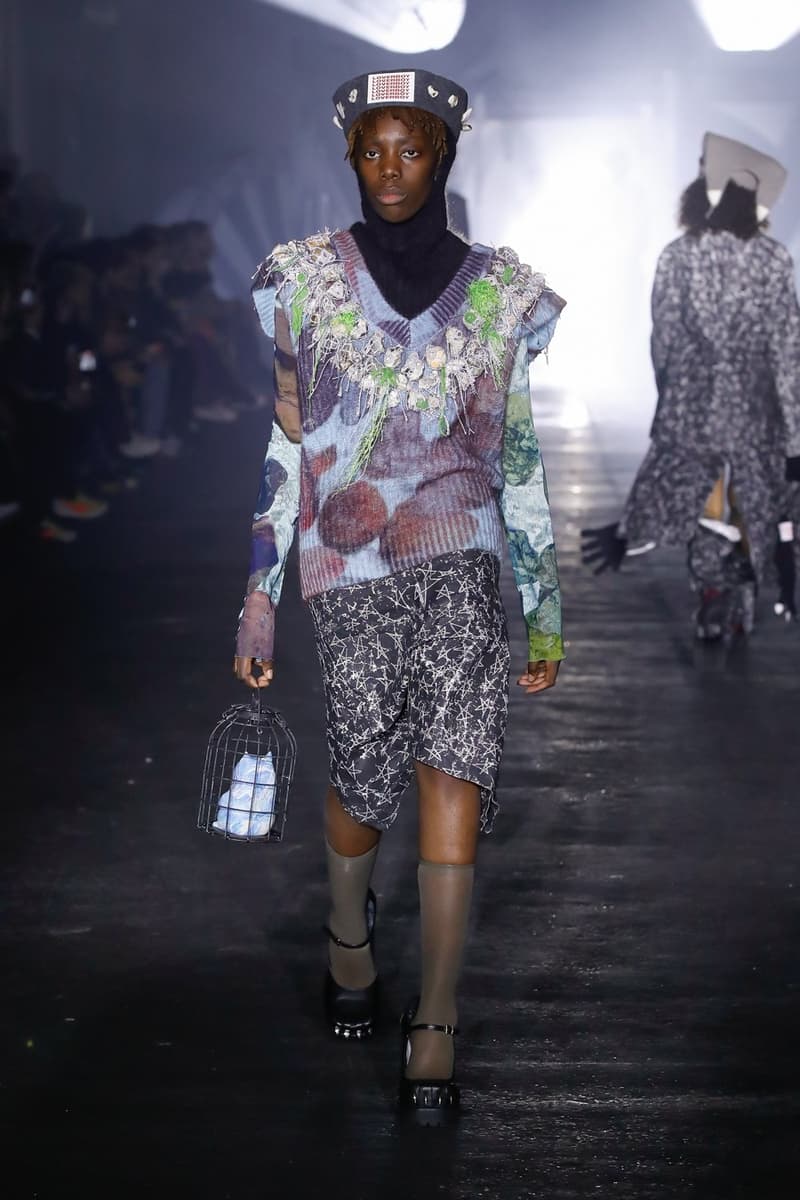 7 of 39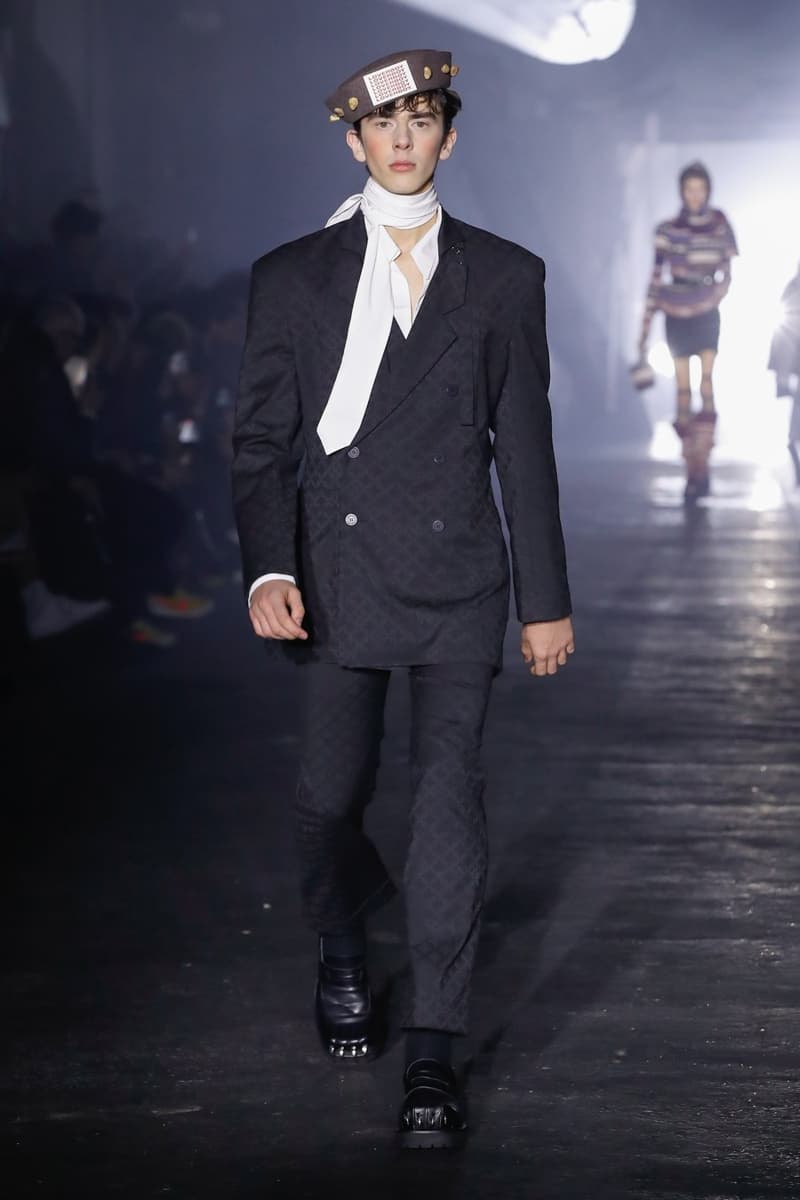 8 of 39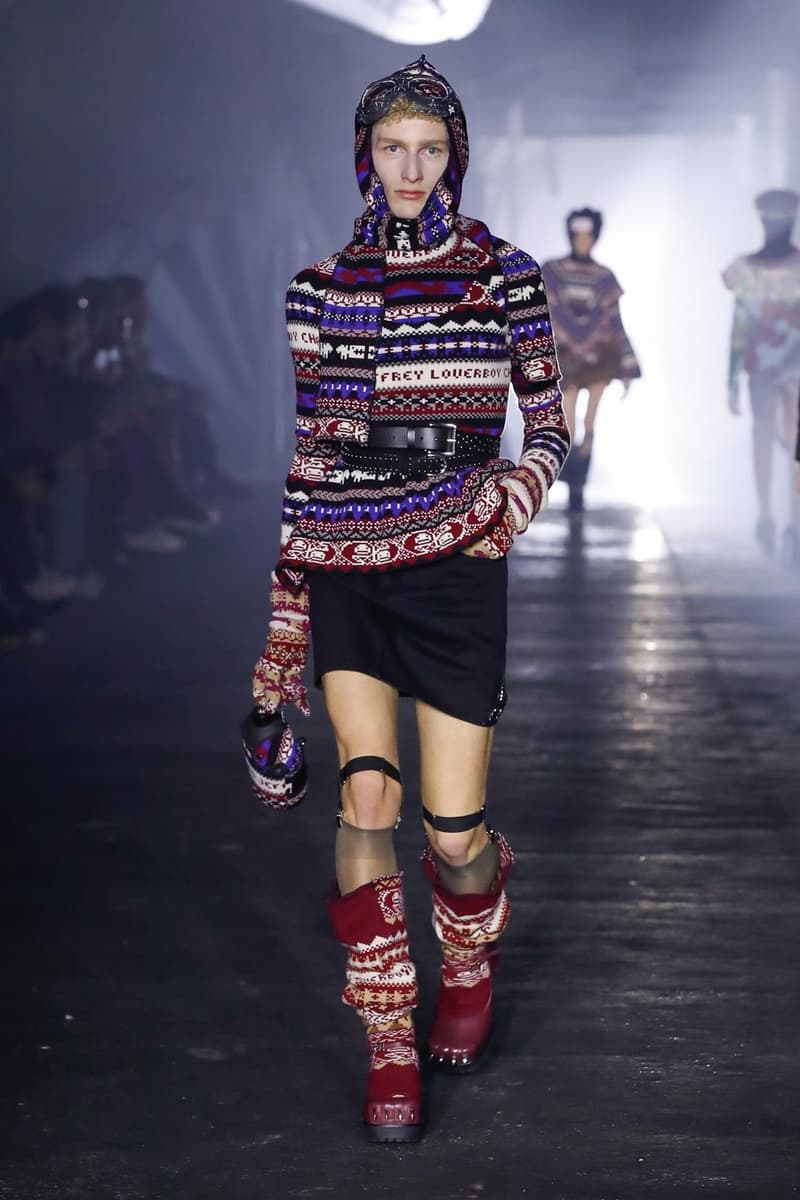 9 of 39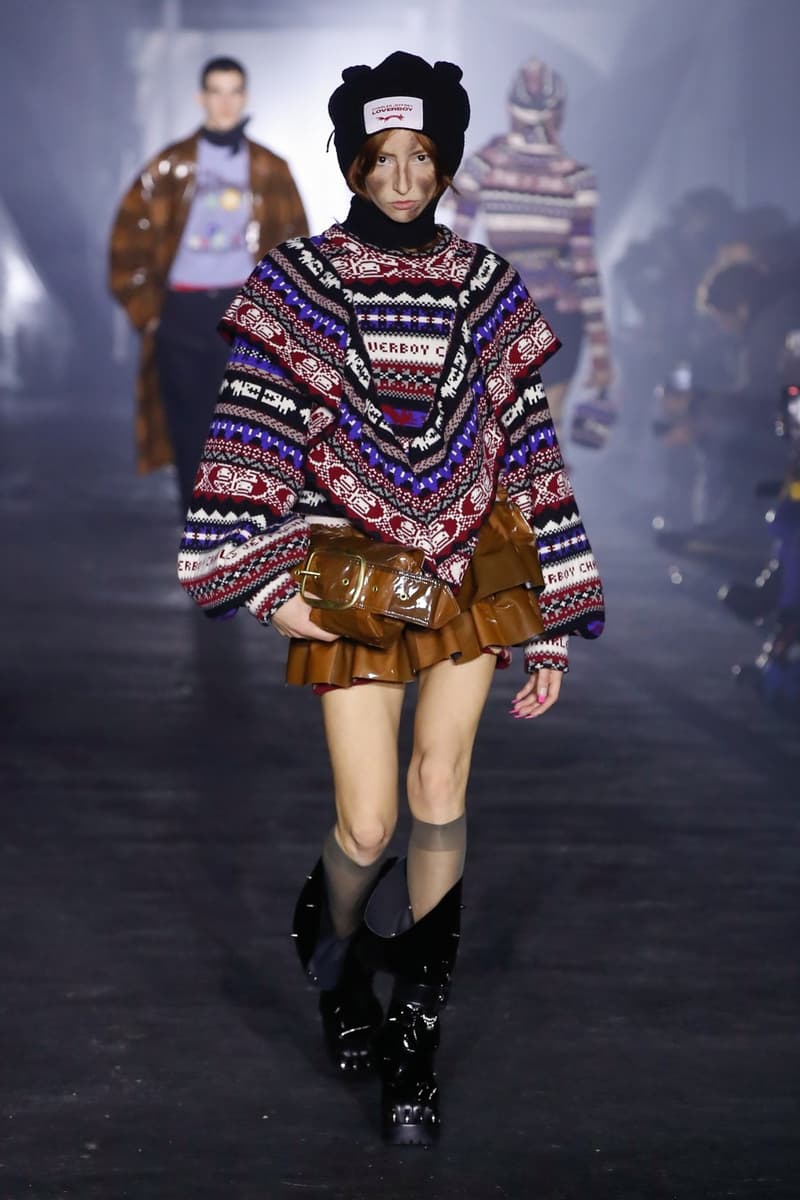 10 of 39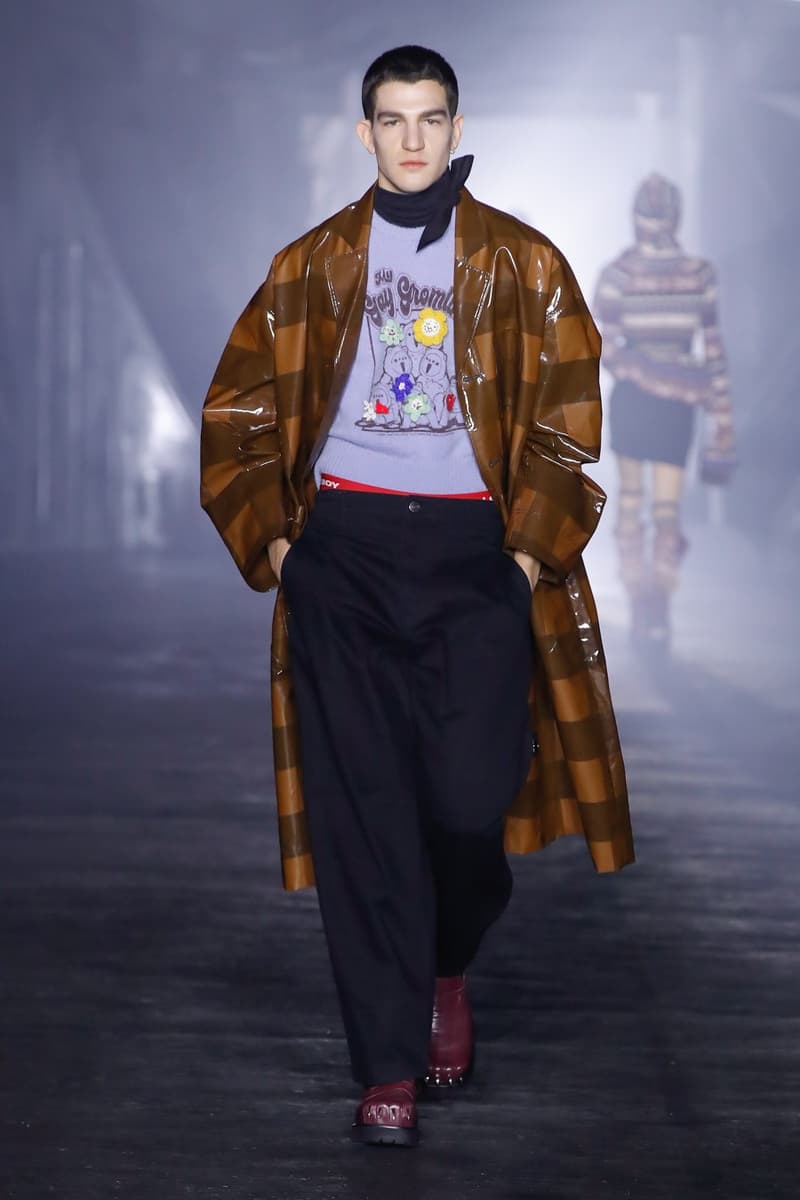 11 of 39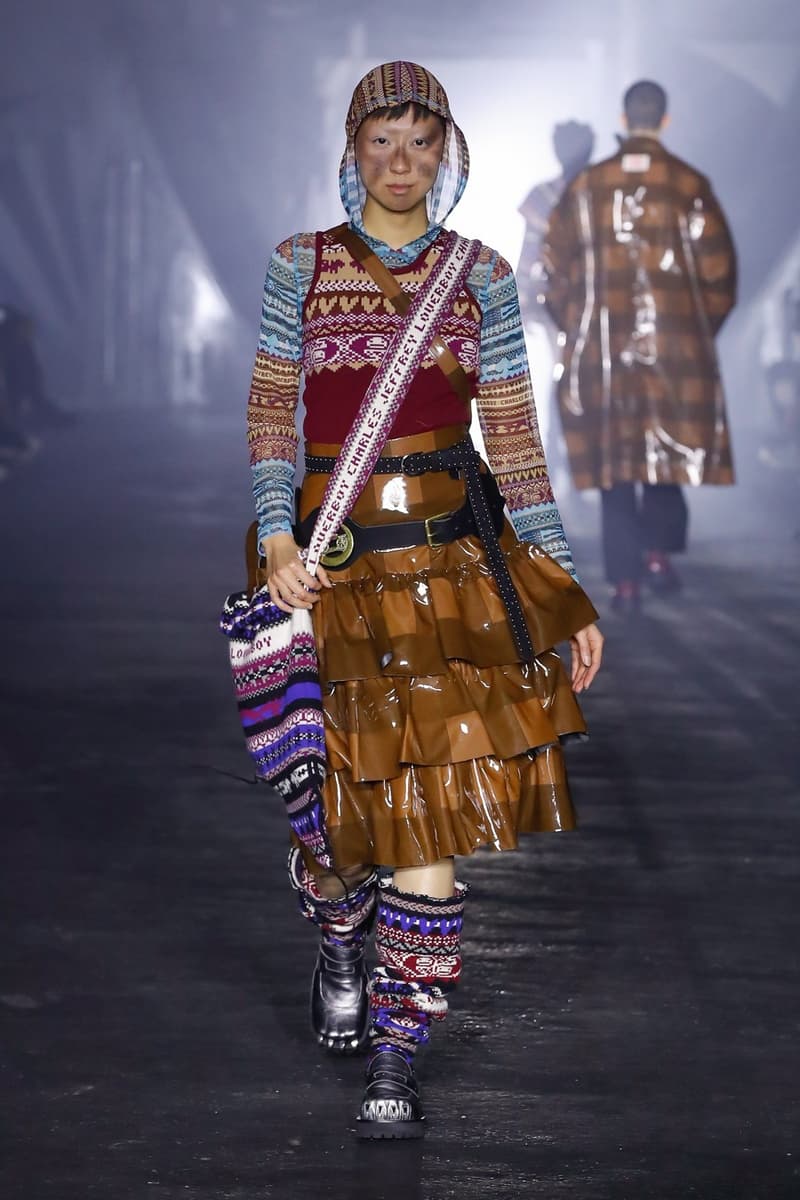 12 of 39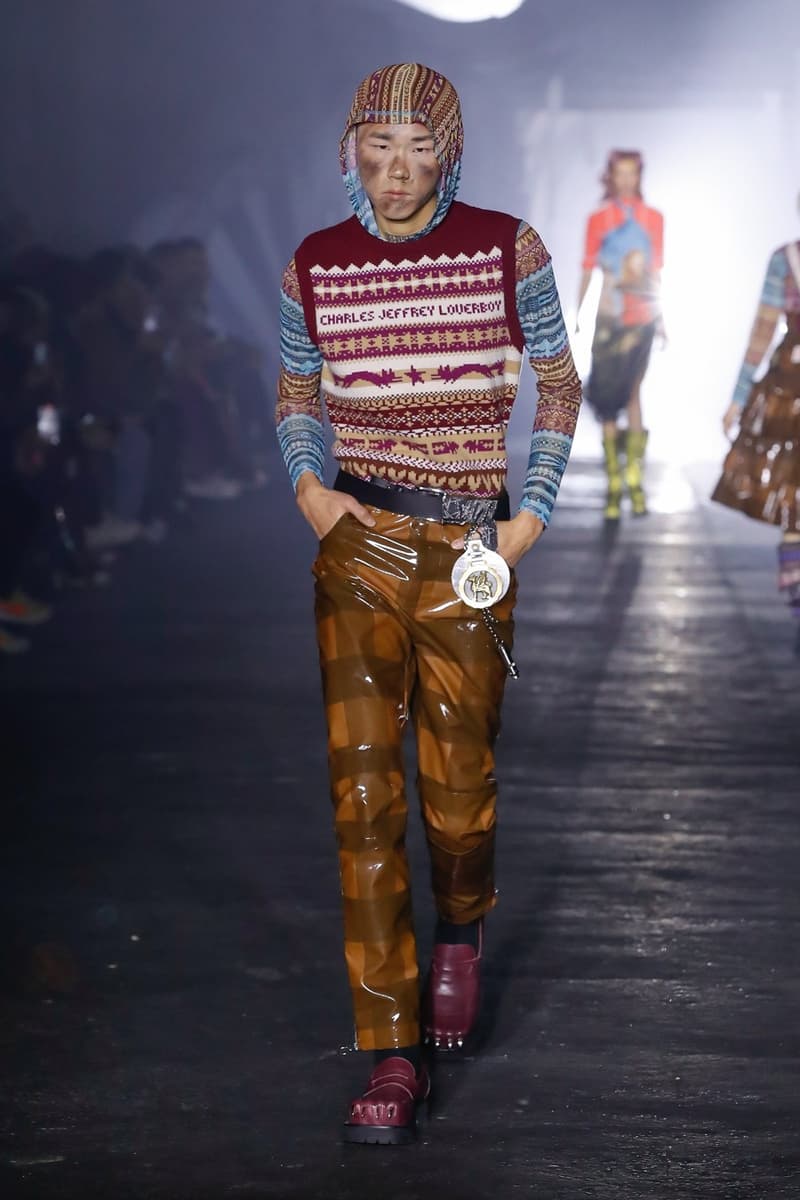 13 of 39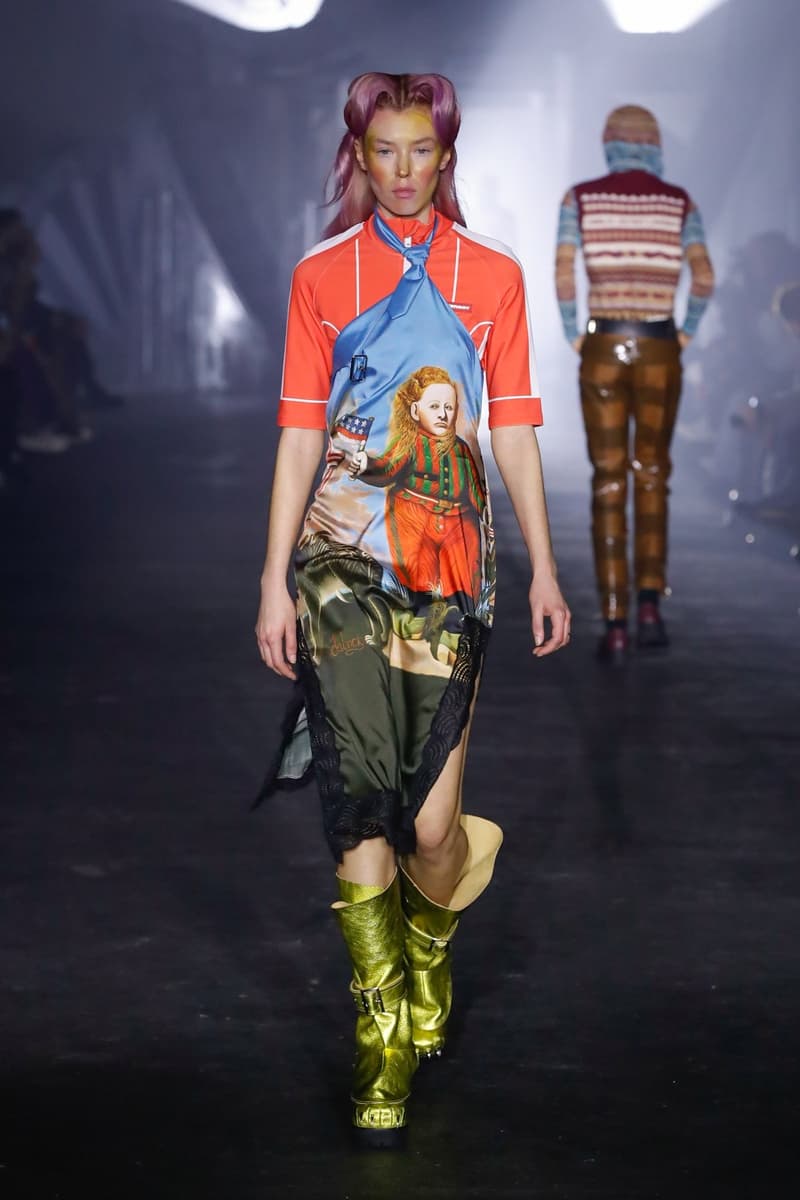 14 of 39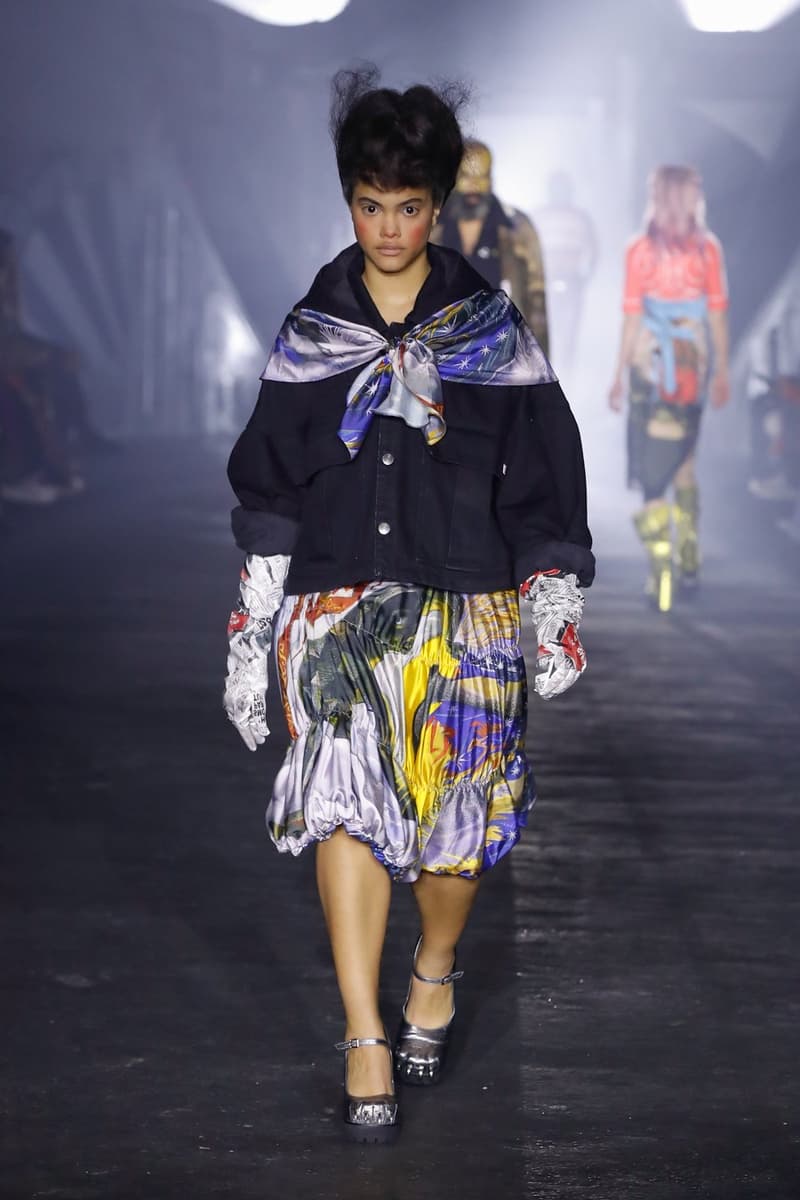 15 of 39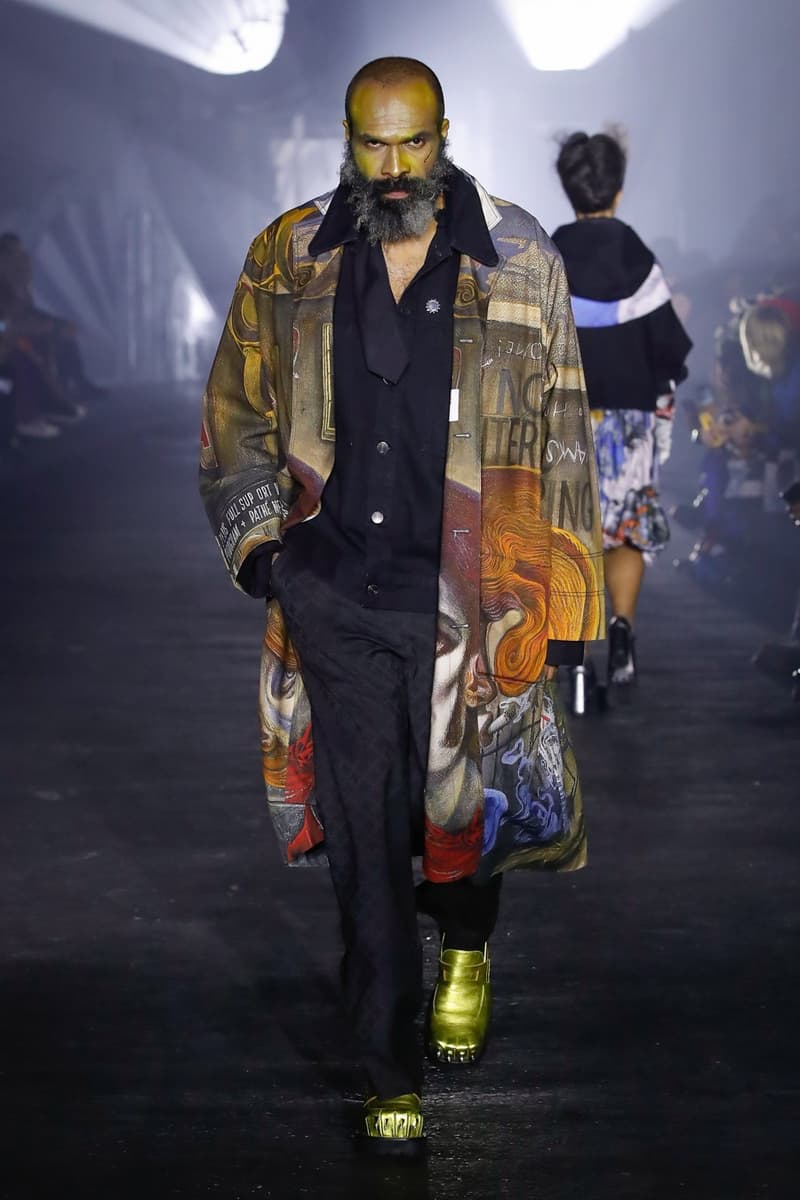 16 of 39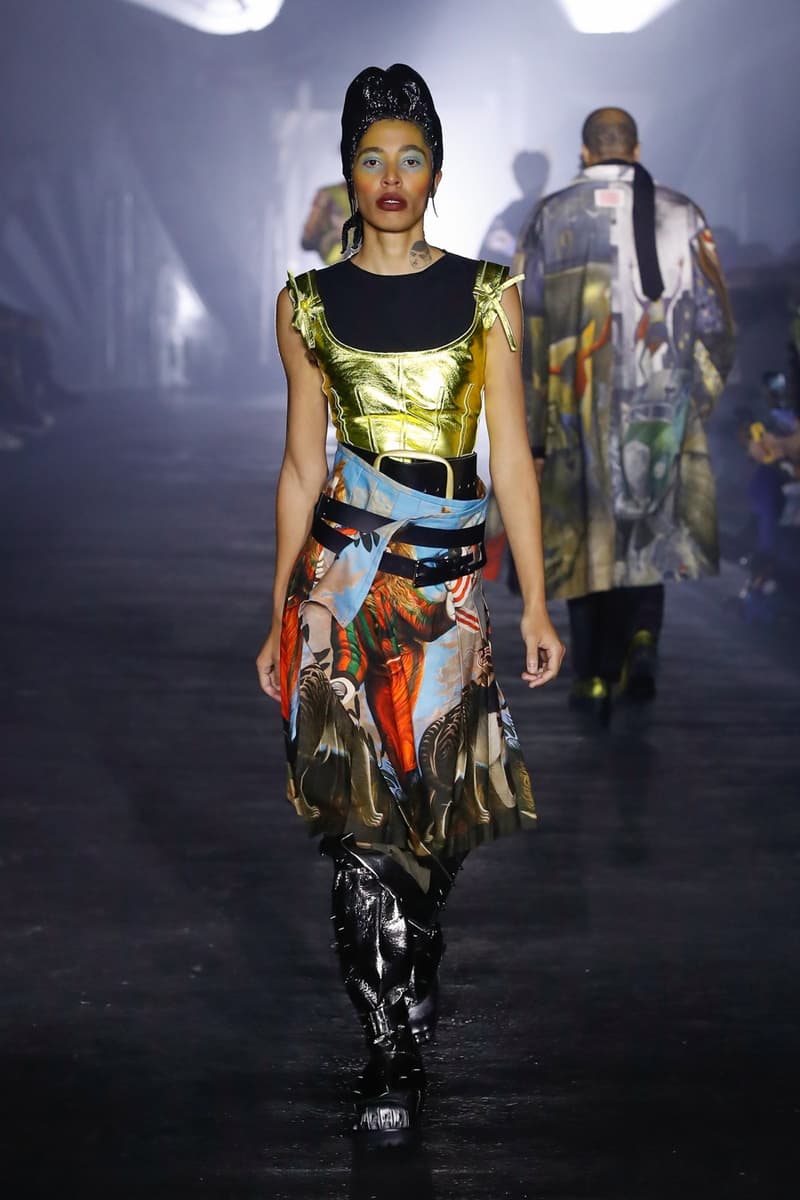 17 of 39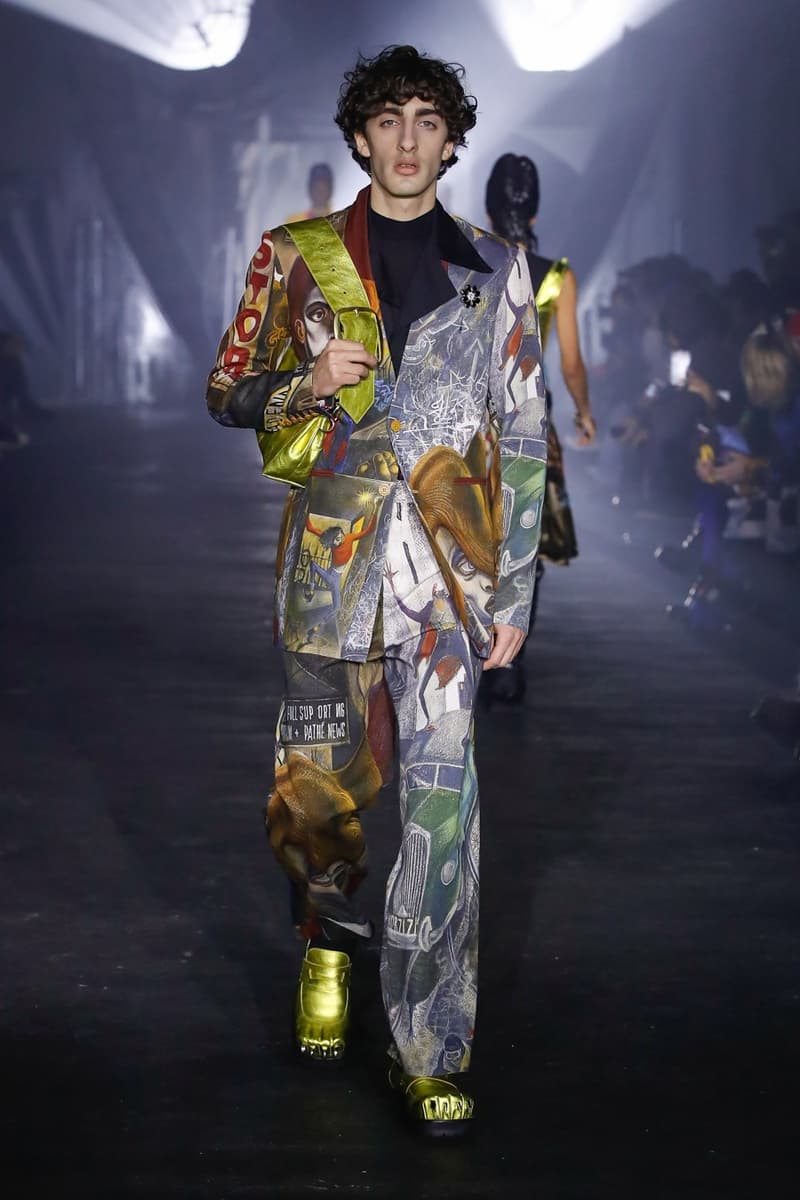 18 of 39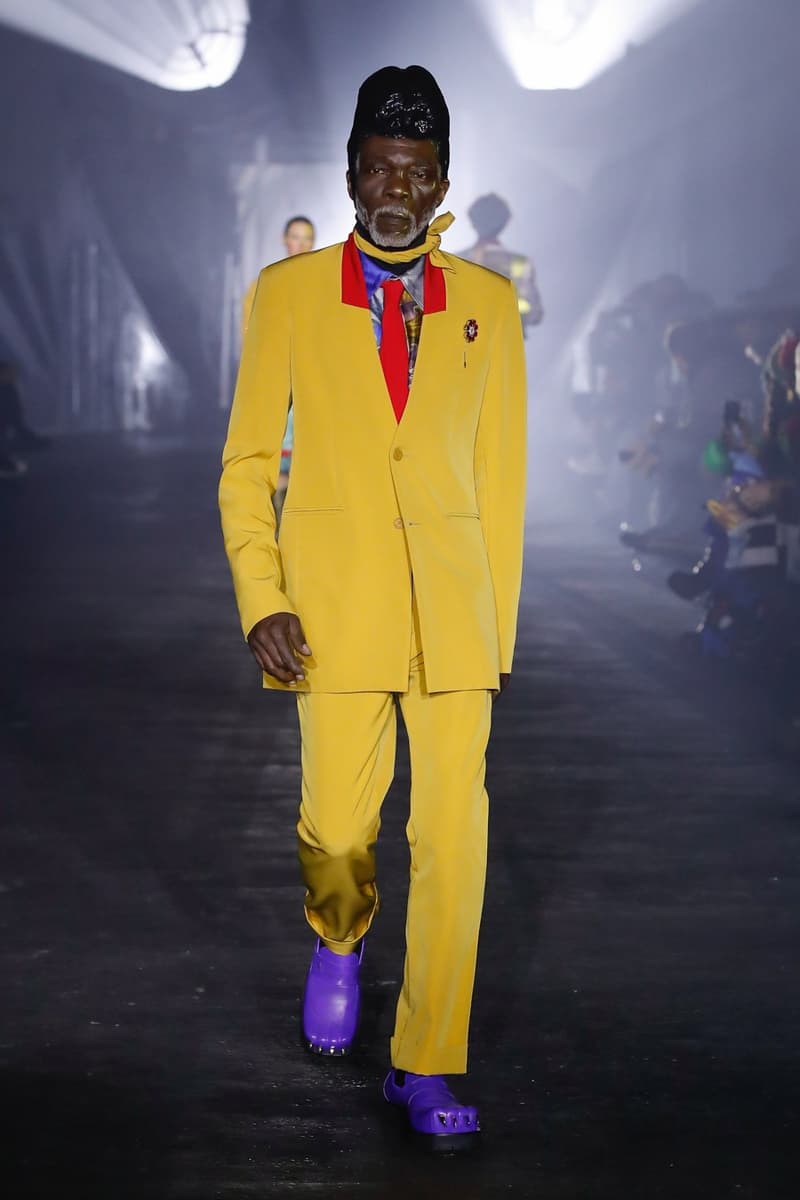 19 of 39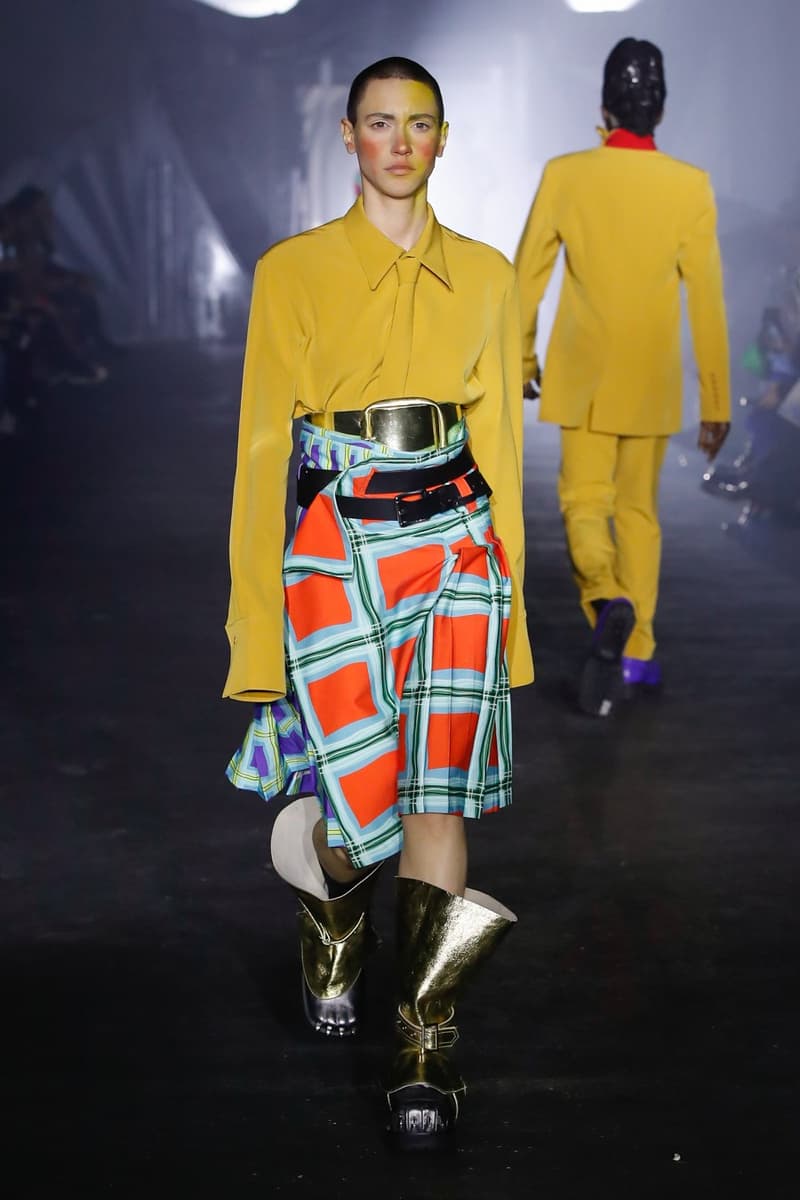 20 of 39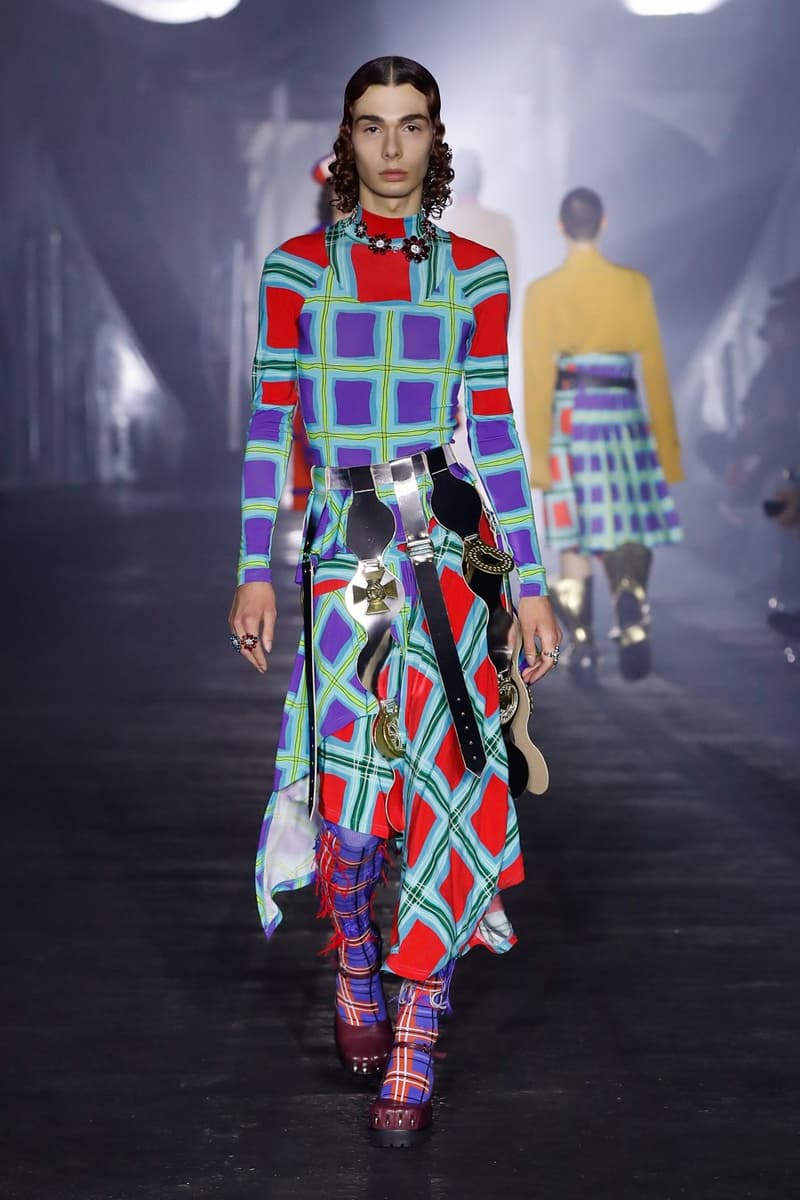 21 of 39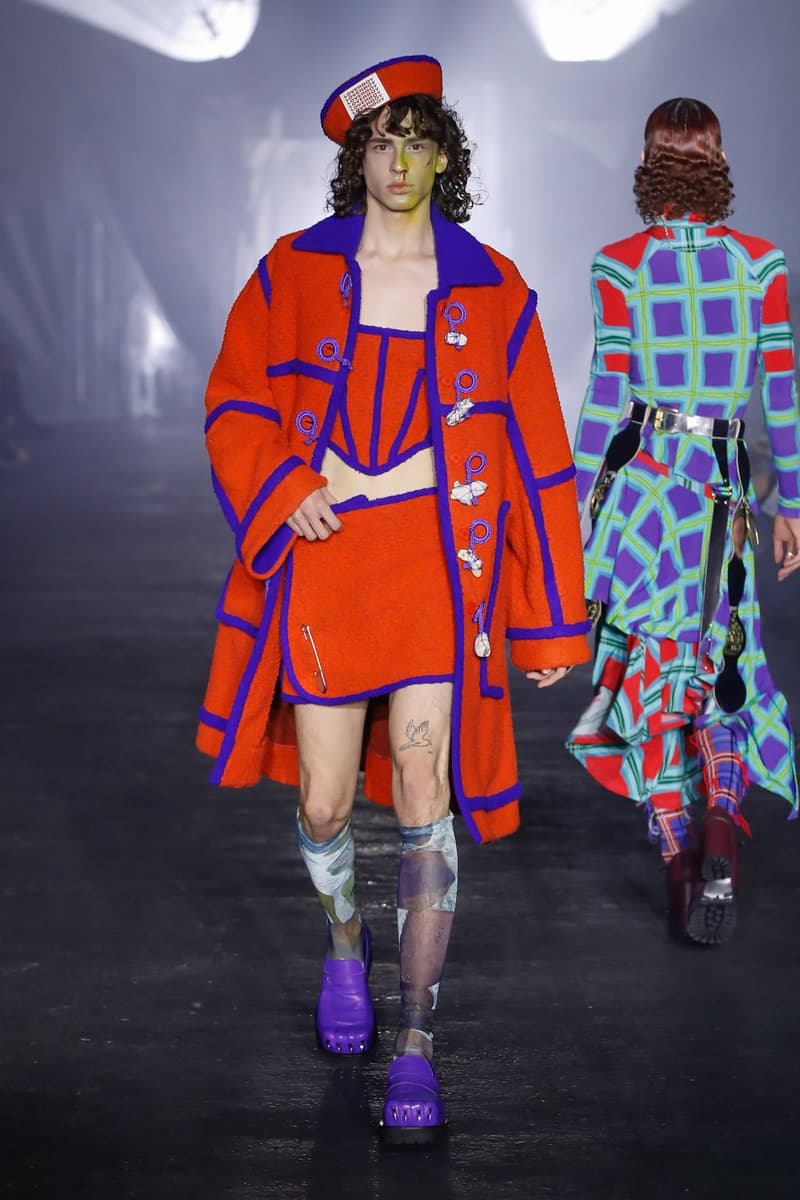 22 of 39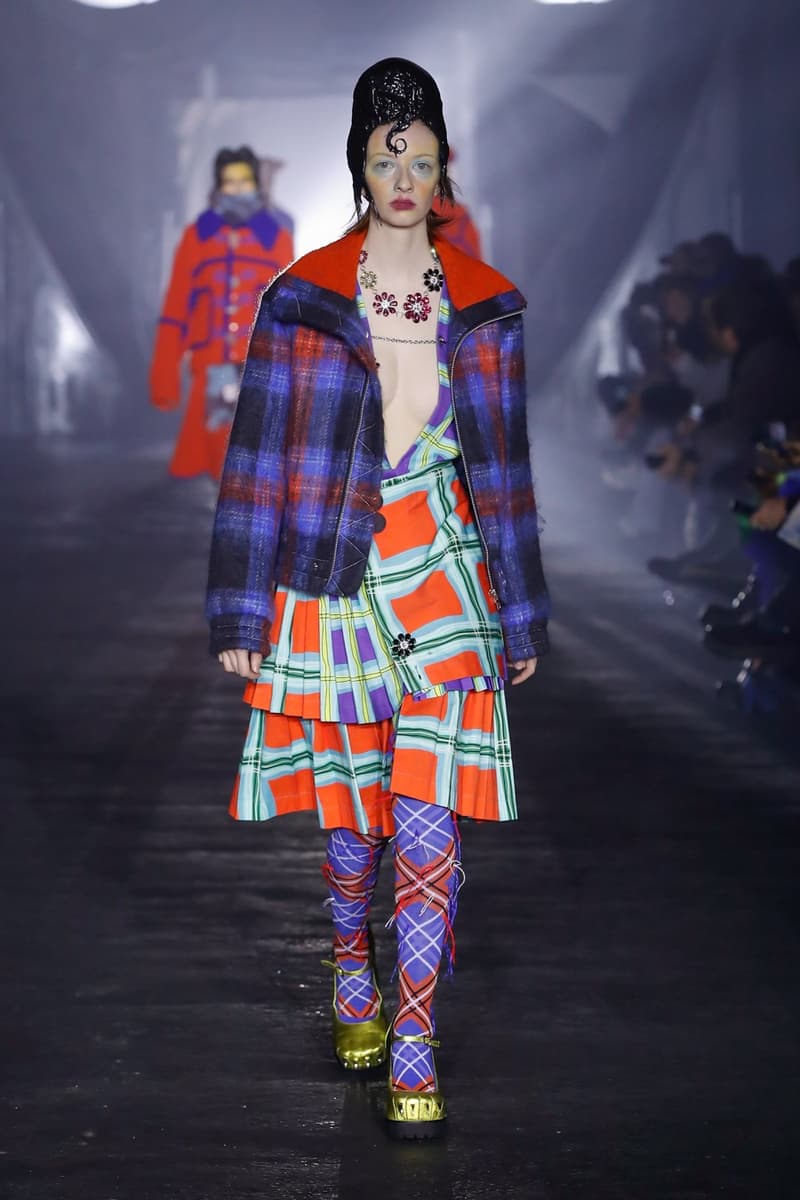 23 of 39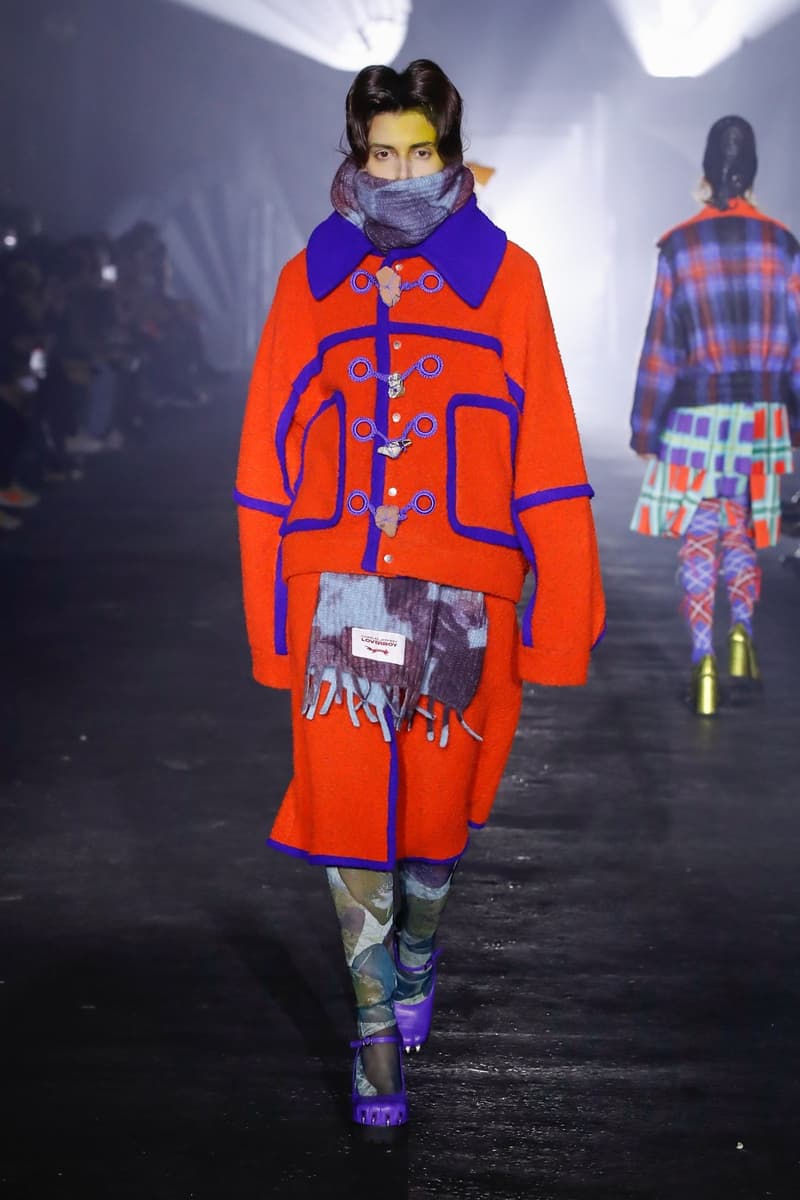 24 of 39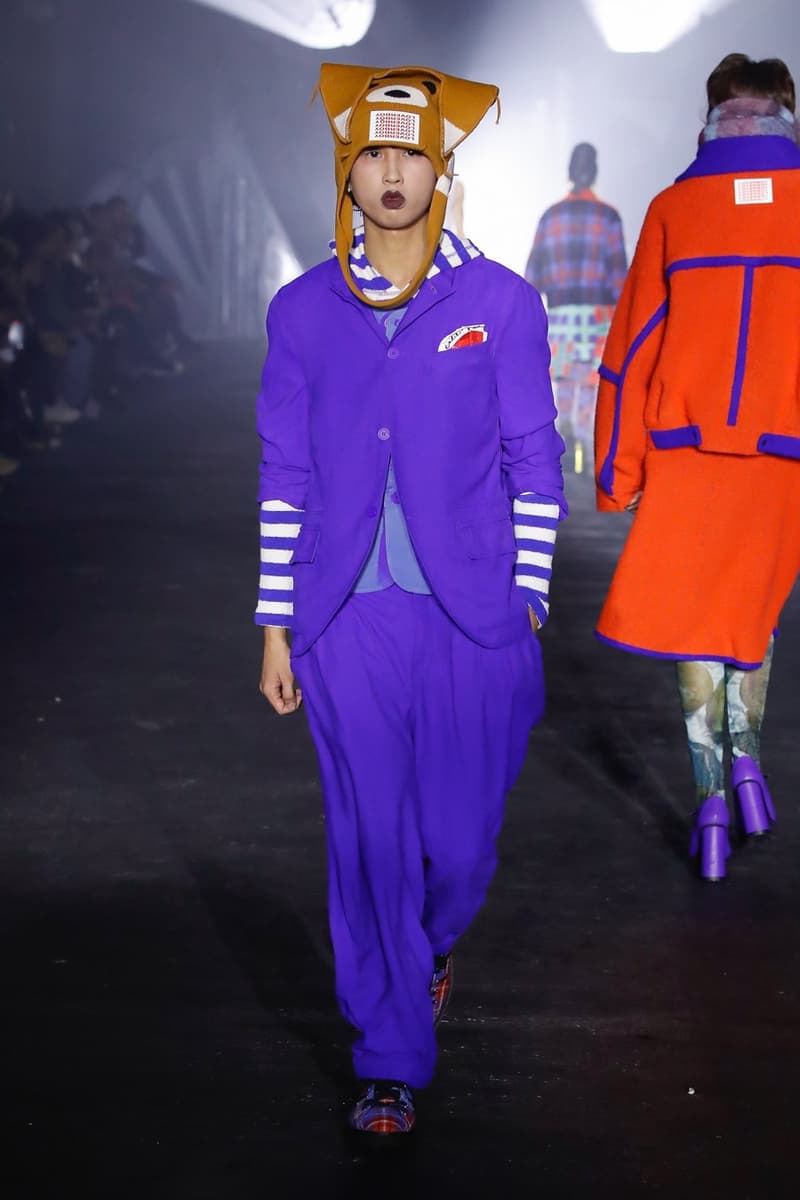 25 of 39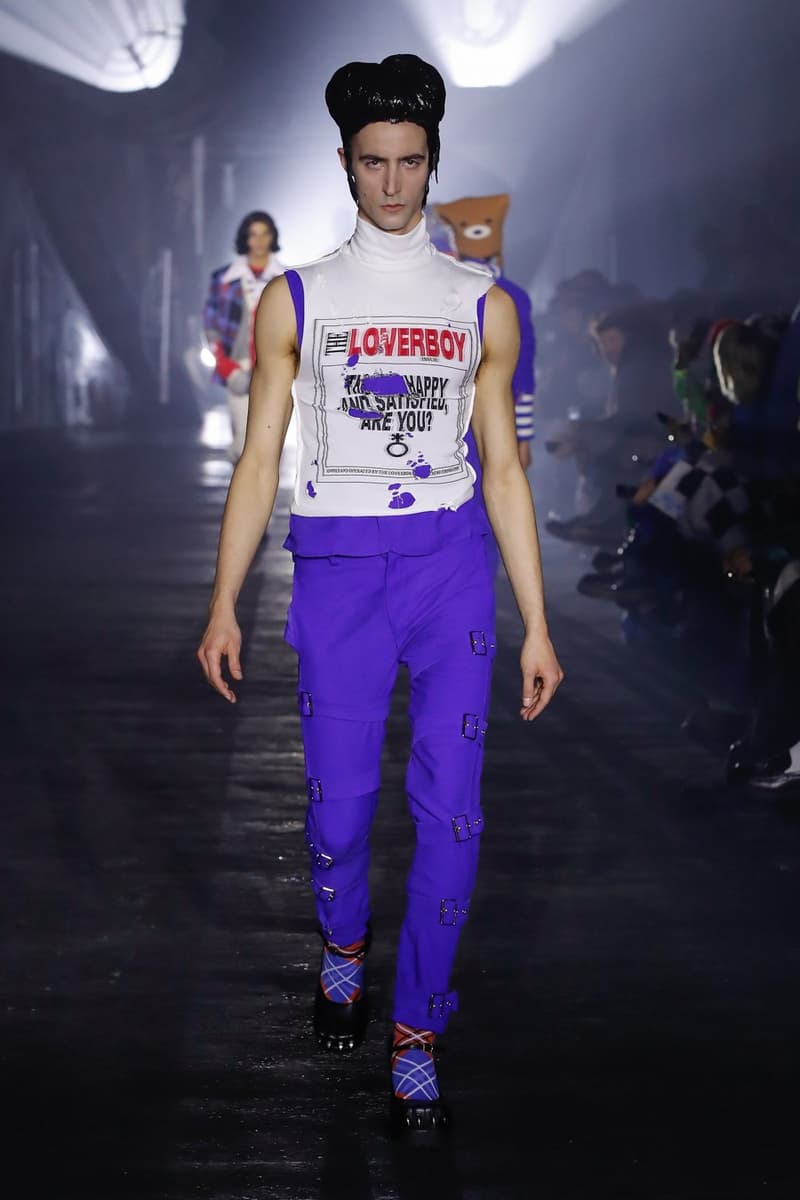 26 of 39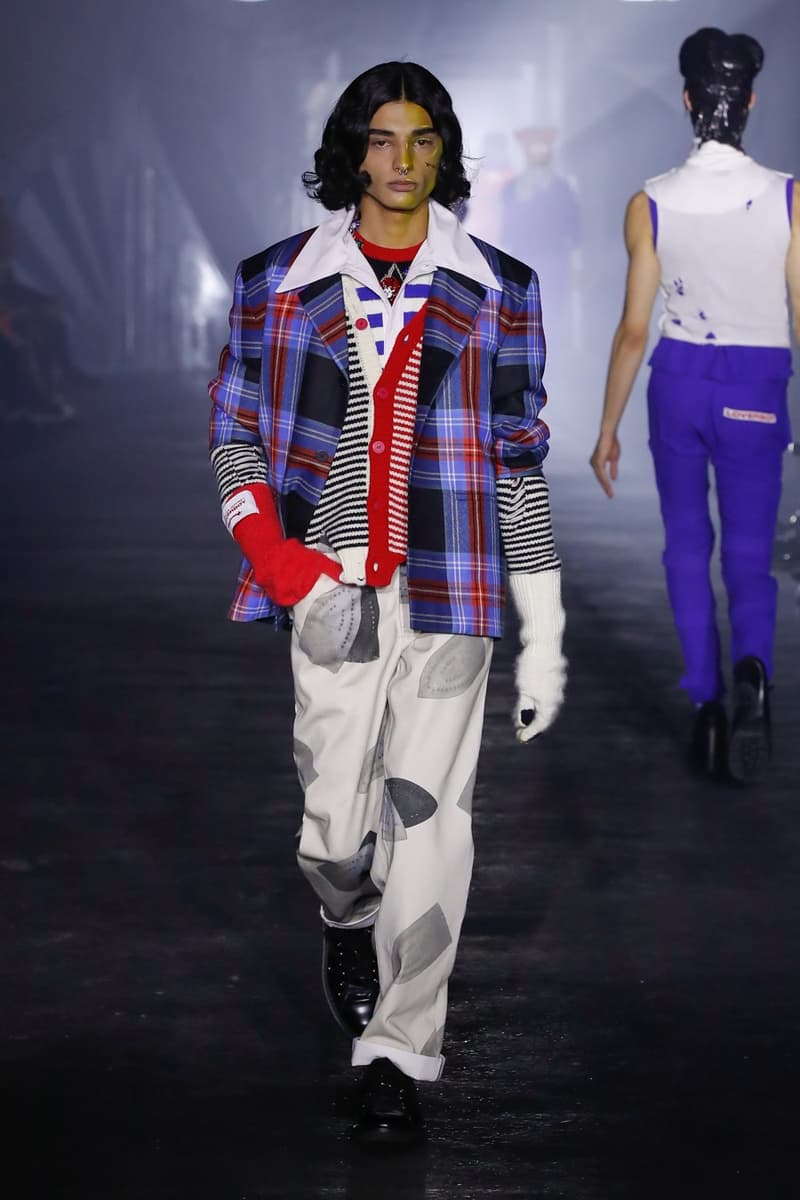 27 of 39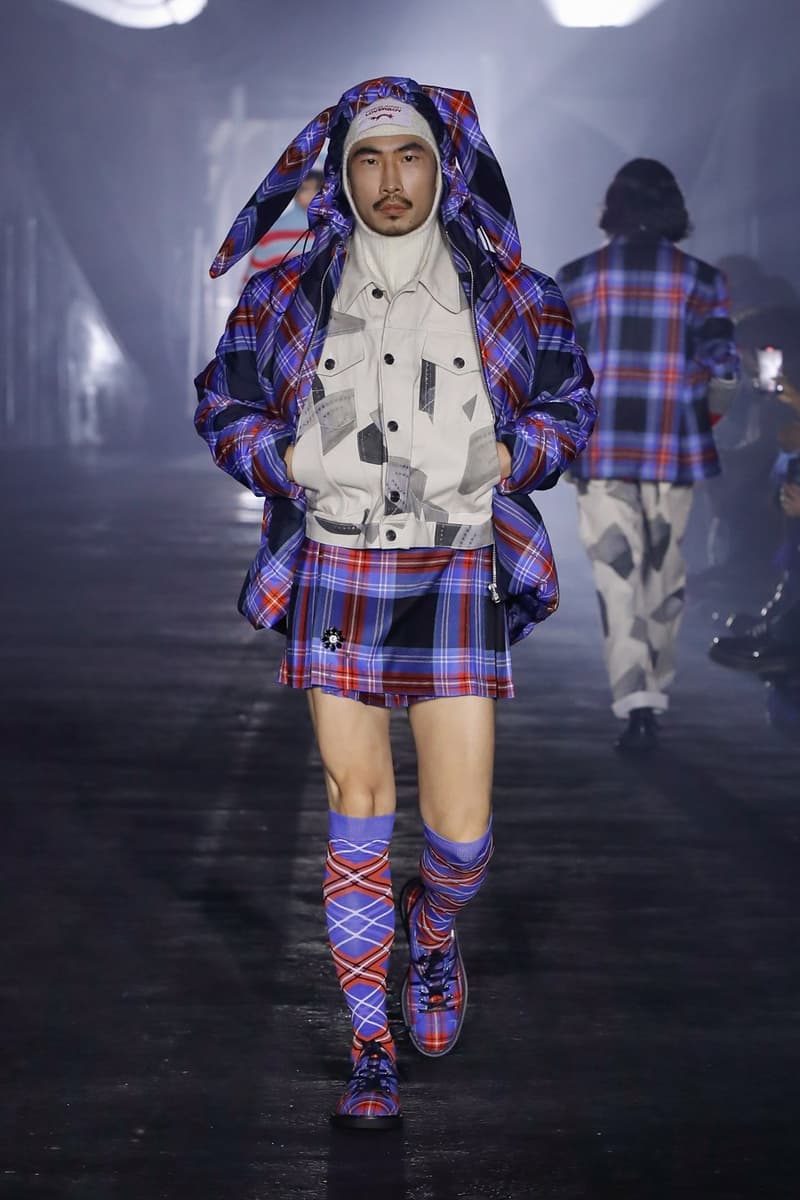 28 of 39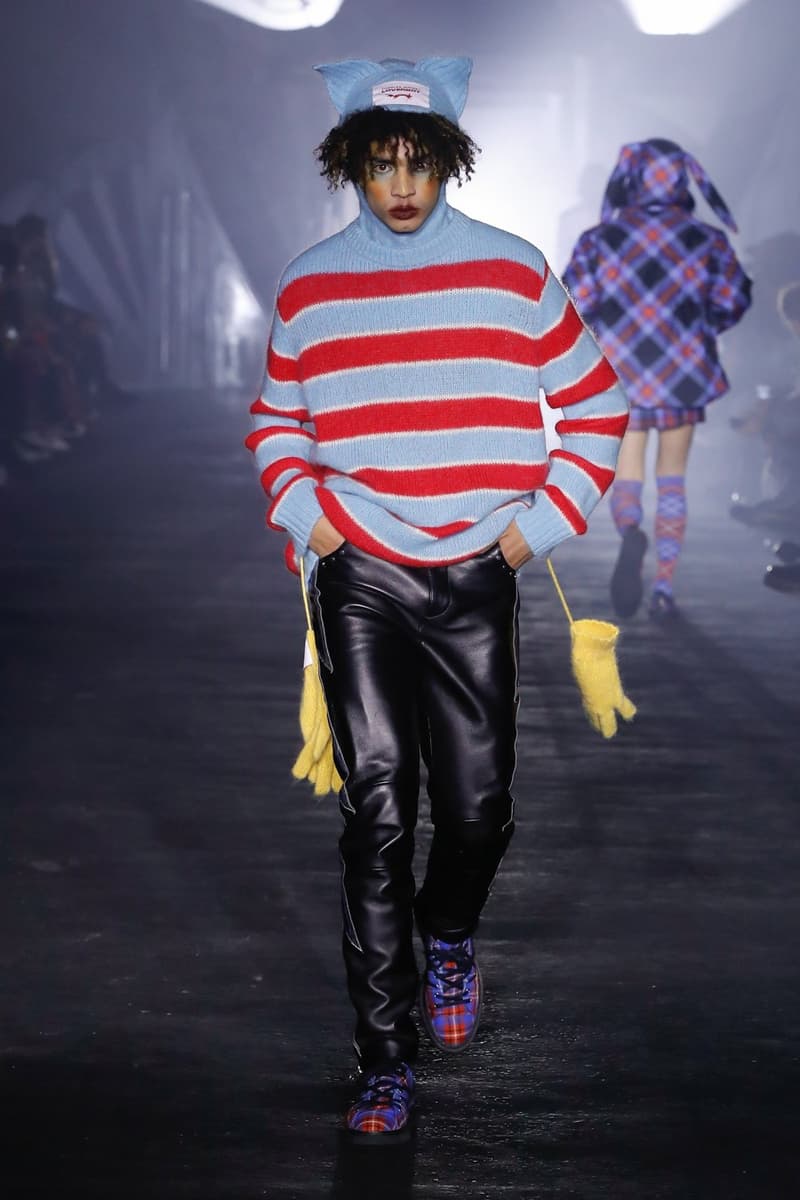 29 of 39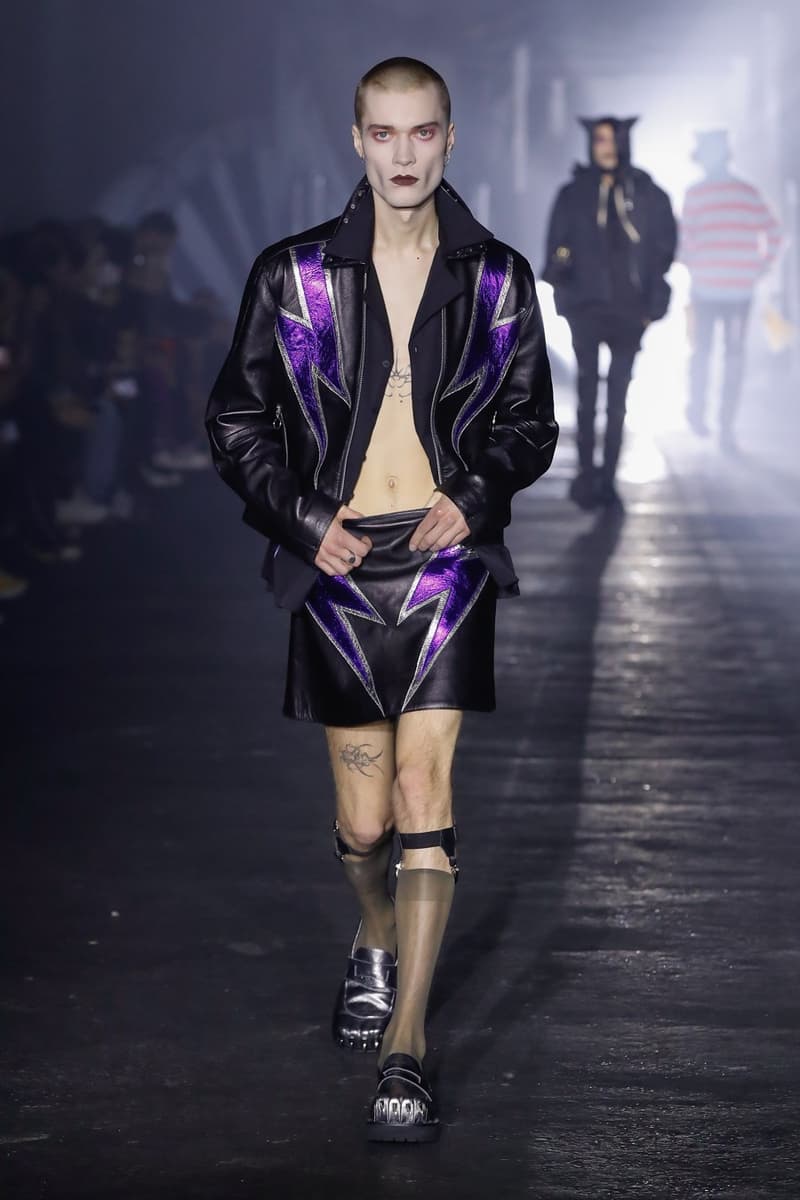 30 of 39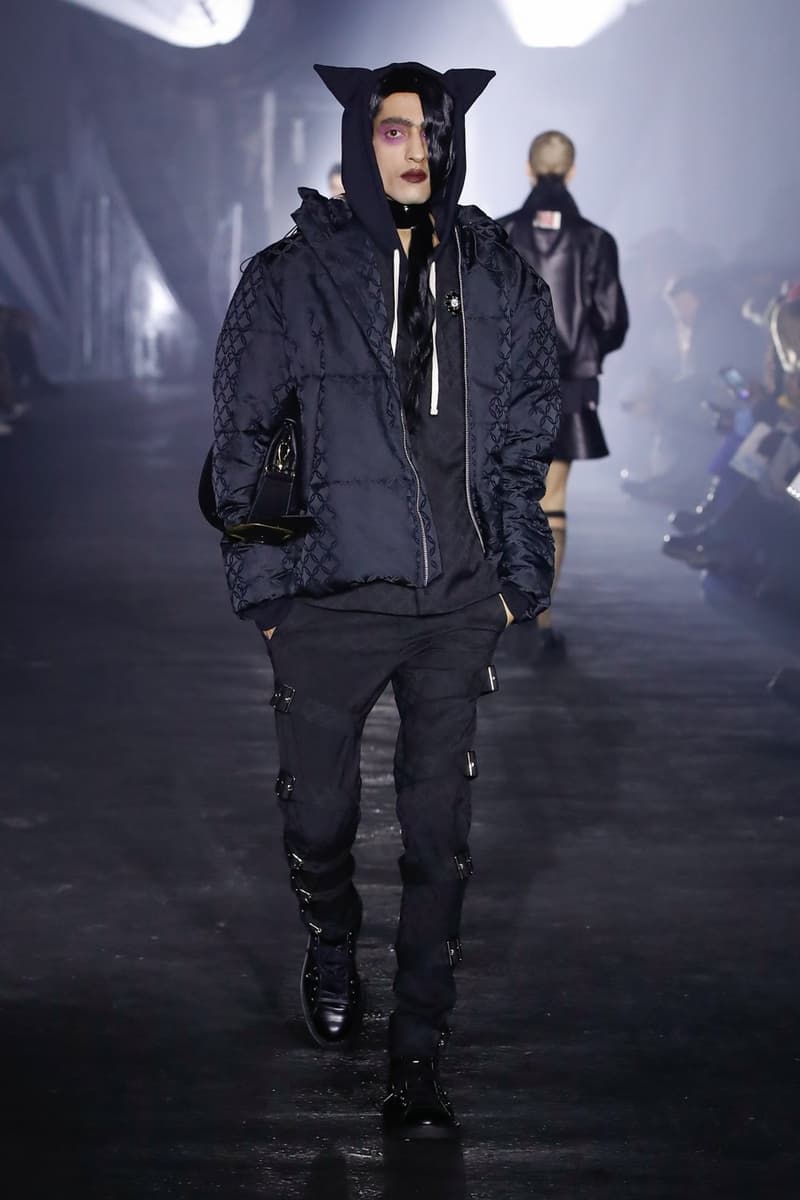 31 of 39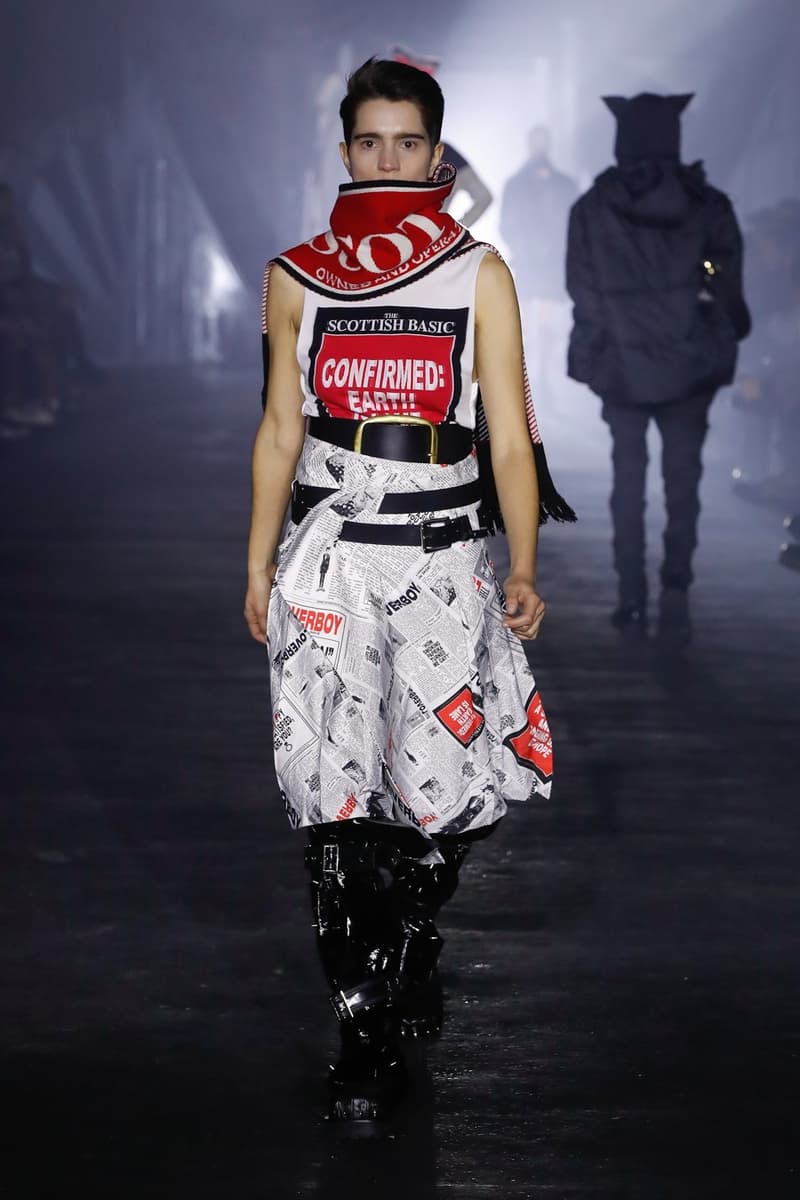 32 of 39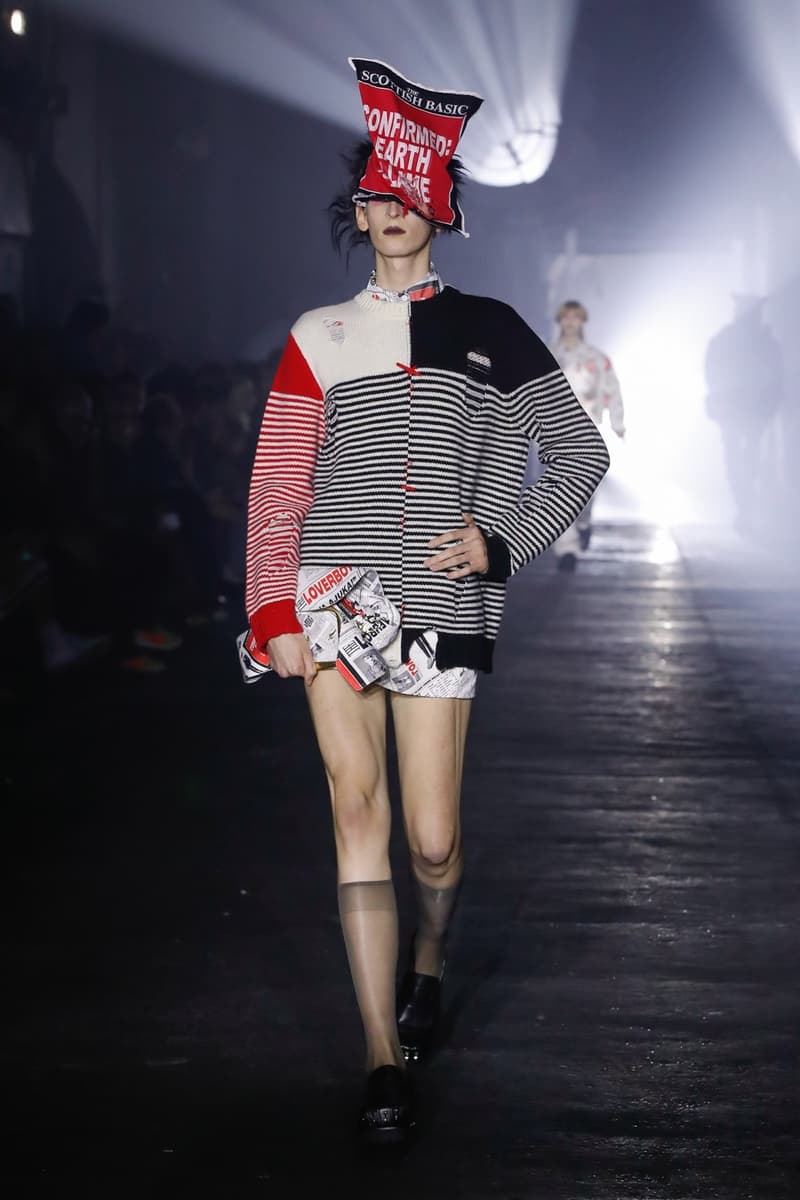 33 of 39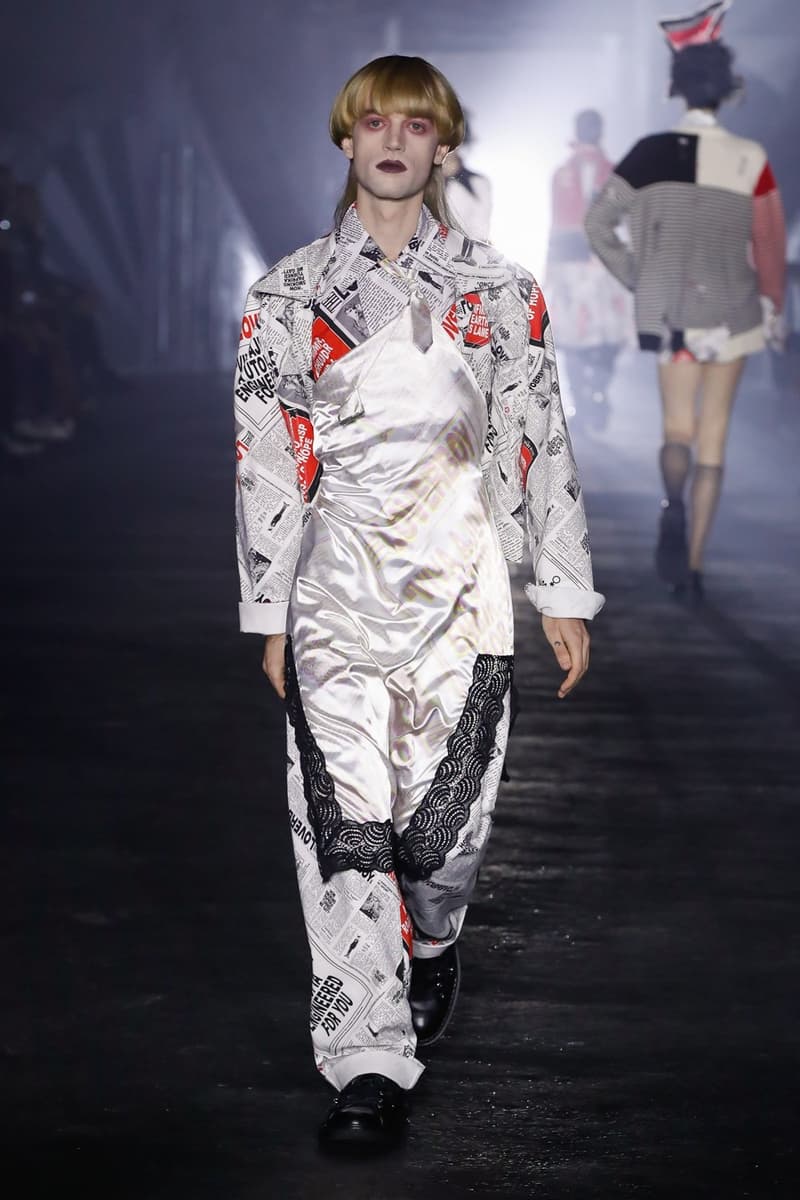 34 of 39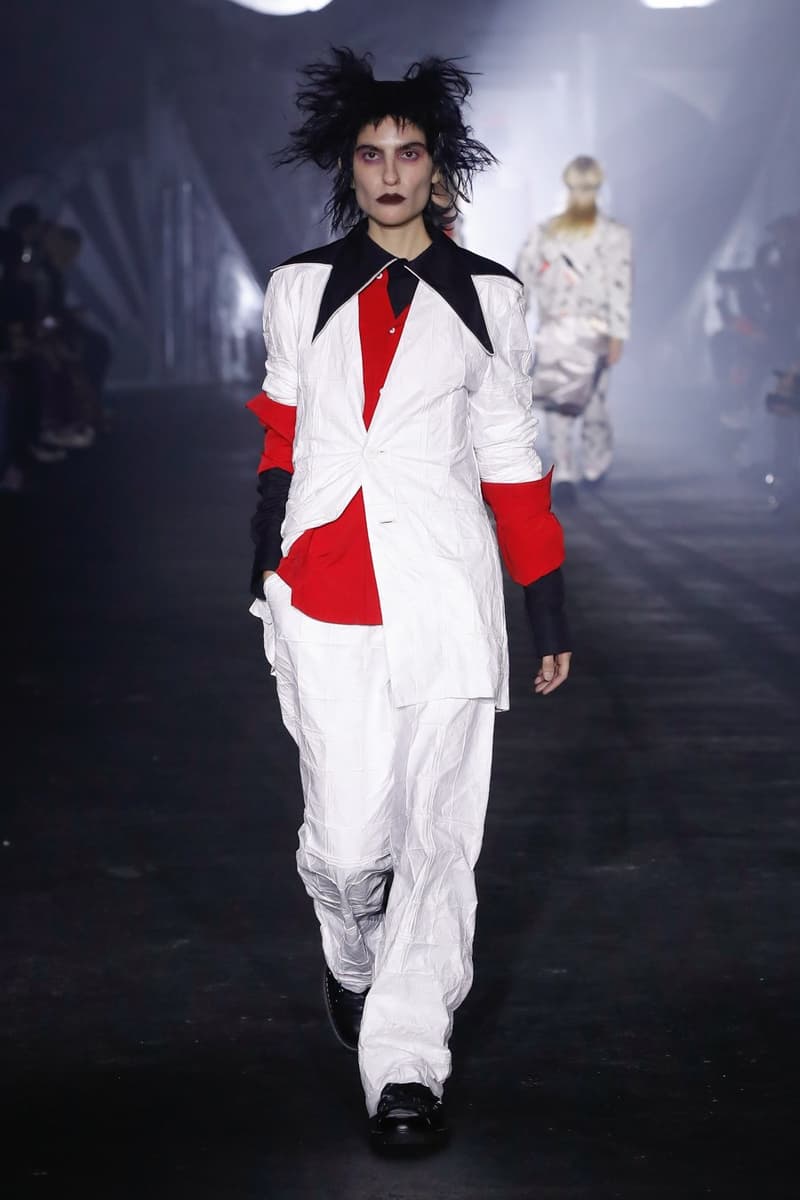 35 of 39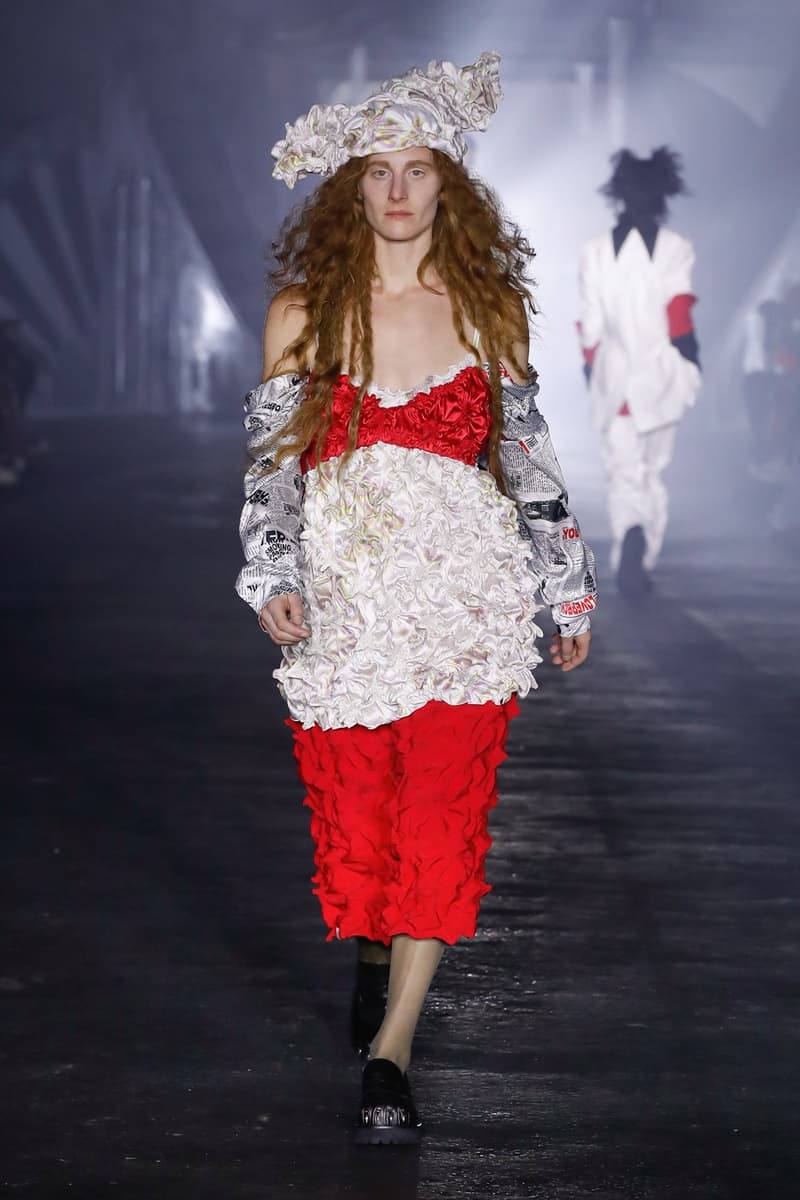 36 of 39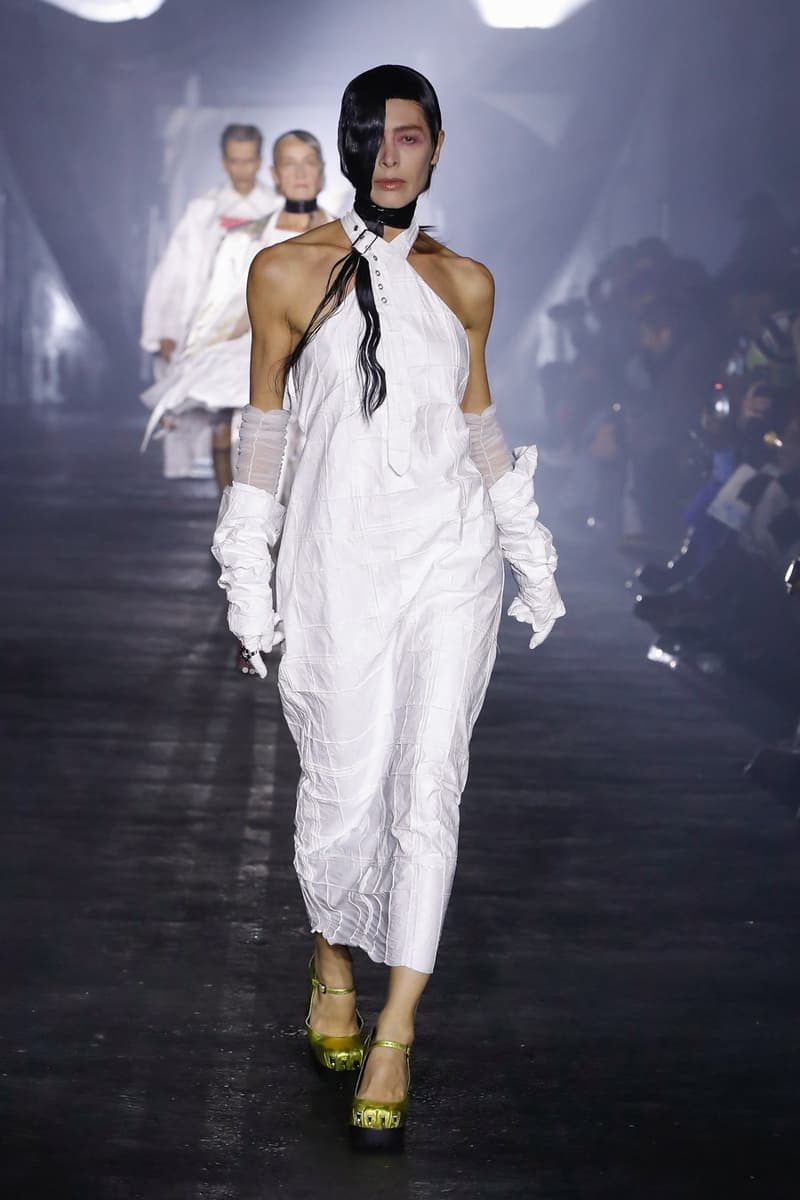 37 of 39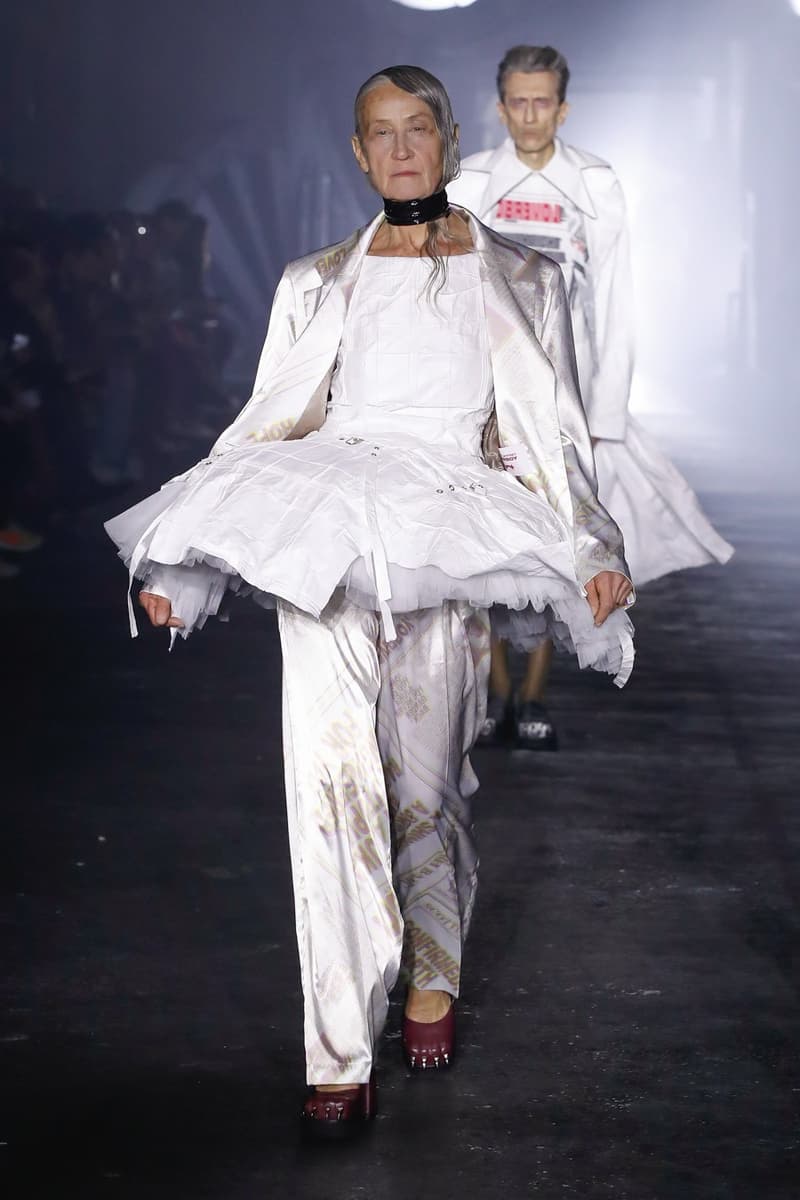 38 of 39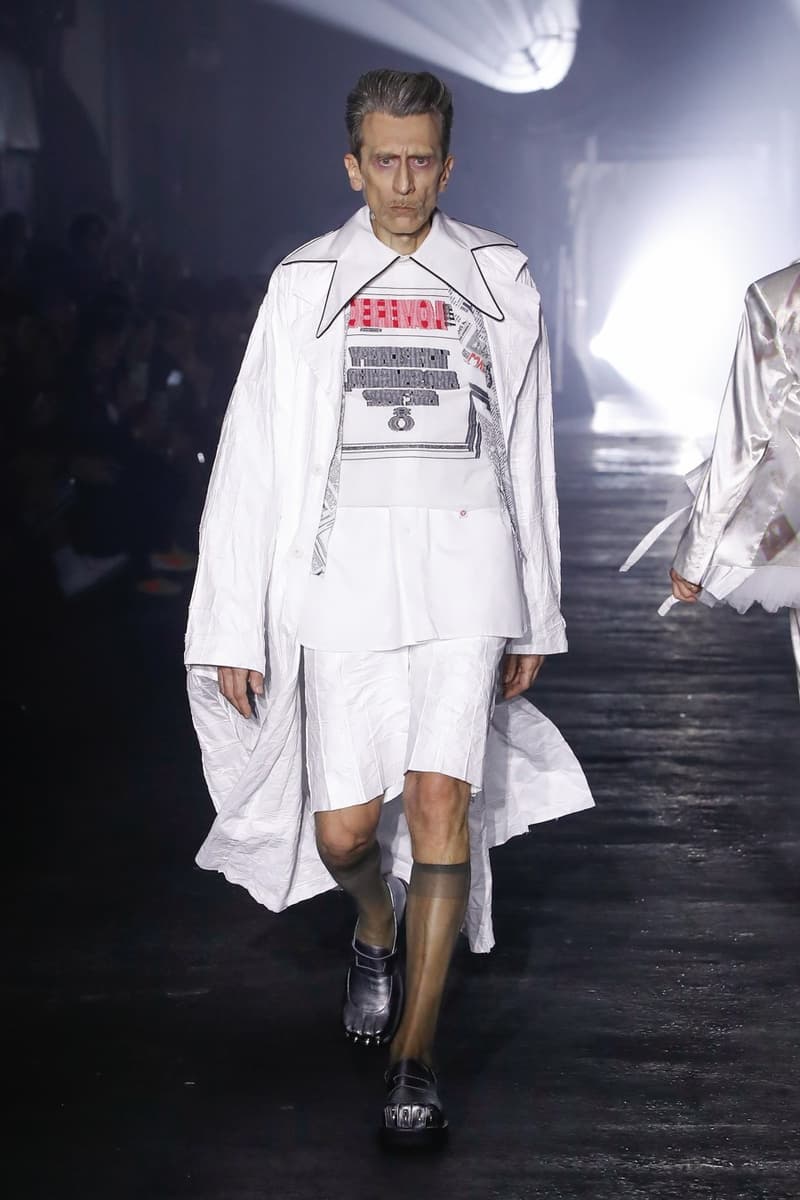 39 of 39
Fashion
Charles Jeffrey's LOVERBOY Debuts at Milan Fashion Week
With an ode to "workers," "posers" and "snakes."
Charles Jeffrey's LOVERBOY Debuts at Milan Fashion Week
With an ode to "workers," "posers" and "snakes."
Charles Jeffrey's LOVERBOY made its Italian debut at Milan Fashion Week this season, with a collection dedicated to the "workers," "posers" and "snakes" of the world.
The Fall/Winter 2023 collection was split into the above categories, first introducing its audience to the "workers." According to the brand, "Workers are responsible for feeding the furnaces, thus keeping the heavenly floating city of Ajuka from falling out of the sky. If they work hard enough, some are granted citizenship and the chance of a fresh start." These intrinsic beings were characterized through multiple layers, warm clothing and protective gear, trapped by the murky air of Jeffrey's self-contained Engine Room.
Next up, is the "posers," who "now set the sartorial agenda in Ajuka." Presented to the world through luxurious wardrobes complete with smart tailoring, exaggerated ruffles and carefully considered prints, the second part of the collection saw a shift towards more heavy-duty footwear, metallics and vibrant colors. Finally, the collection turned its attention towards the "snakes," otherwise described as the "gossip merchants" of the world. The  third installment was showcased through newspaper motifs and a red, black and white color palette.
Speaking to Hypebeast about the collection, Jeffrey spoke about the decision to hold the show in Milan. "I feel like we achieved a lot in London and the choice to come to Milan felt so right; it's an industrial city and that worked so well with the collection," he said.
The designer also noted Scottish artist and playwright John Byrne as a major source of inspiration. "The collection has a '50s feel to it with [the influences] of Byrne and teddy boys, and there's also traditional maximalism. Kind of like, fierce, nuclear tartans, almost so wrong that they're right. We've shifted our primary colors into cobalt, orange and gold, and we've used Byrne's paintings as prints themselves.
Take a look at the collection in full above.
---
Share this article