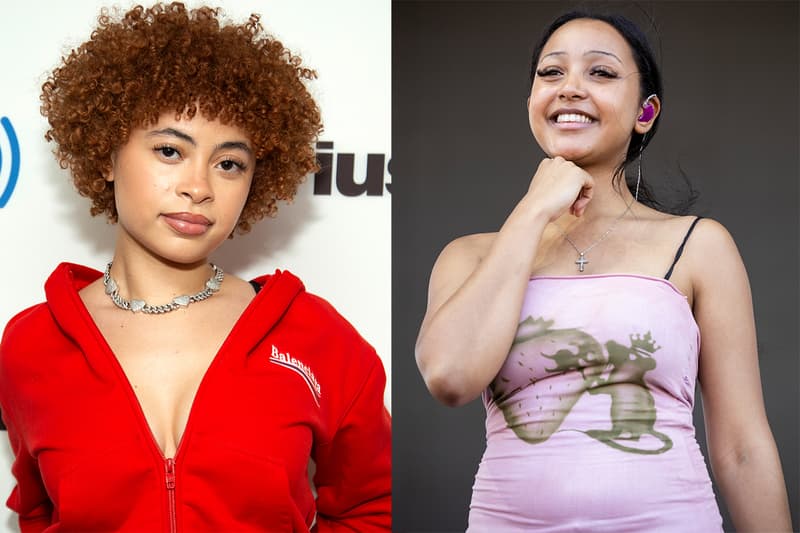 Ice Spice Might Be Dropping a Song With Pinkpantheress
Hold onto your edges.
UPDATE: (February 7, 2023): Ice Spice and Pinkpantheress have already claimed the award for duo of the year as the iconic pair just released an infectious remix of "Boy's a liar."
Last month, one eagle-eyed lucky fan caught a glimpse of the Gen Z artists hanging out on a New York fire escape. Much to our excitement, the Twitter sneak peek was right as the female musicians were shooting a music video for part two of Pinkpantheress' TikTok viral song.
The fire escape wasn't the only backdrop for our new favorite song as Ice Spice and the English singer were joined by their crew in the city's subways and posed for the camera on rooftop.
Watch the music video for "Boy's a liar Pt. 2" below.
---
One lucky fan witnessed rappers Ice Spice and PinkPantheress chopping it up right outside their bedroom window and now the internet suspects the two female lyricists might be woking on a song together.
The already iconic duo appeared to be loosely rehearsing some sort of choreography, but it's unclear what is truly going on in the short clip. Fans will have to just wait and see what track they might be cooking up, but we can already tell it's going to be a hit. The Bronx native teased new music in late December and judging by the lyrics, "She a baddie/ She know she a 10 / She a baddie with her baddie friend," her new bestie PinkPantheress might be putting her spin on it.
We're already munches for these two musical powerhouses. Take a look at the video below.
PinkPantheress & Ice Spice have a collab on the way ? pic.twitter.com/l874m9rv8h

— Kurrco (@Kurrco) January 18, 2023
---
Share this article