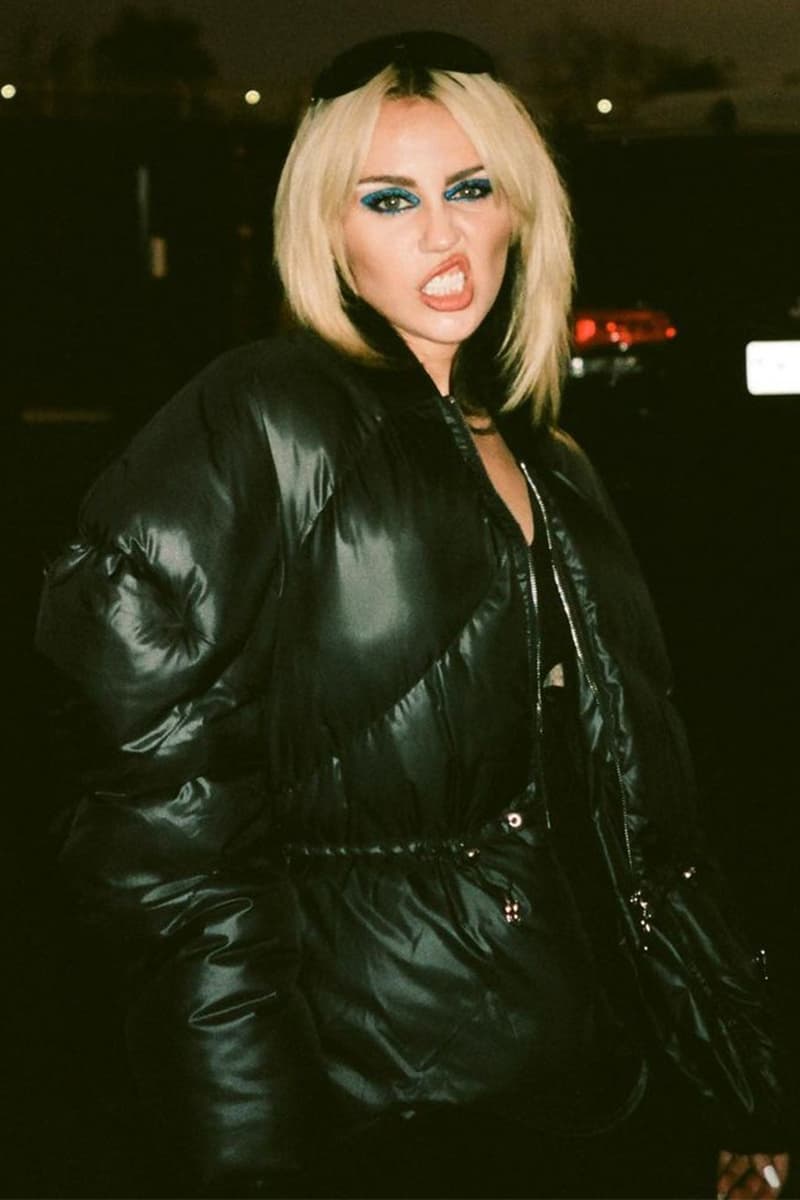 Best Music of January: Miley Cyrus, Shakira, Ice Spice and More
A mix of self-love anthems, hip hop bangers and psychedelic rock.
Music
Best Music of January: Miley Cyrus, Shakira, Ice Spice and More
A mix of self-love anthems, hip hop bangers and psychedelic rock.
The first month of 2023 has everyone in savage mode, trying to make the most of their Jordan year. Thankfully, our favorite musicians have supplied us with the perfect January soundtrack. Miley Cyrus and Shakira are teaching masterclasses on self-love, while Ice Spice is coming through with a heavy-handed dose of that girl energy, reminding us who the f–k we are.
Continue scrolling for the best songs and albums of January 2023.
CAMO — "Mapsi"
Emerging South Korean rapper CAMO leads the pack with pure fire, showcasing her lyrical skills in her new music video, "Mapsi." Off of her debut album, Pressure Makes Diamonds, the single is an ode to the 23-year-old's love for designer and natural-born swagger. The word Mapsi translates to style or "the way something looks on someone," and it's clear CAMO looks good in this flashy music video. Made in production with arrives 808 Mafia's MP808, "Mapsi" is the producer's first Korean hip-hop track.
Fall Out Boy — "Love From The Other Side"
While punk rock fans are mourning the death of Panic At The Disco, Fall Out Boy dropped a song the very same day to comfort our emo hearts. "Love From The Other Side" is the first single off of the band's upcoming album, So Much (for) Stardust — their first in five years.
Ice Spice — Like..?
The princess of the Bronx finally released her highly anticipated debut album, Like..?. Proving young female rappers are not to be underestimated, Ice Spice reclaims the filler word, exercising her lyrical process in the six track EP. Lil Tjay makes an appearance on the hard-hitting "Gangsta Boo," while "Munch" and "Bikini Bottom" are auditory antidotes to low self-esteem.
Lil Yachty — Let's Start Here
The Atlanta-based rapper takes on a trip with his psychedelic rock album, Let's Start Here. Stretching his vocals and artistry, Lil Yachty proves to be a savant of many different styles. The first song off of the 14-track EP, "the BLACK seminole" delivers the lyrics, "Love is not a lie/it just feels like a Tarantino movie scene," set the tone for the 25-year-old's cinematic journey throughout the album.
Miley Cyrus — "Flowers"
Weeks before Valentine's Day, Miley Cyrus is letting us know it's more than okay to buy yourself flowers and hold your own hand. The infectious, single girl anthem tells the singer's side of her divorce with Liam Hemsworth and it's clear Miley is not holding back as she had the audacity to release the tune on her ex-husband's birthday. That's BDE. The Grammy-nominated artist appears to be more than comfortable in her own skin as she struts her stuff in empowering music video.
Shakira — "BZRP Music Session #53"
The Columbian queen of pop is also in her era of "self-love with a side of petty." Shakira took a lethal stab at her ex-husband Gerard Piqué in her latest track "BZRP Music Session #53." Piqué cheated on the singer during their 11-year marriage and to top it off — his mother gaslighted her the entire time about the affair. Shakira reminds him of his dirty deeds and that she is irreplaceable with the lyric, "You traded a Ferrari for a Twingo/ You traded a Rolex for a Casio."
---
Share this article