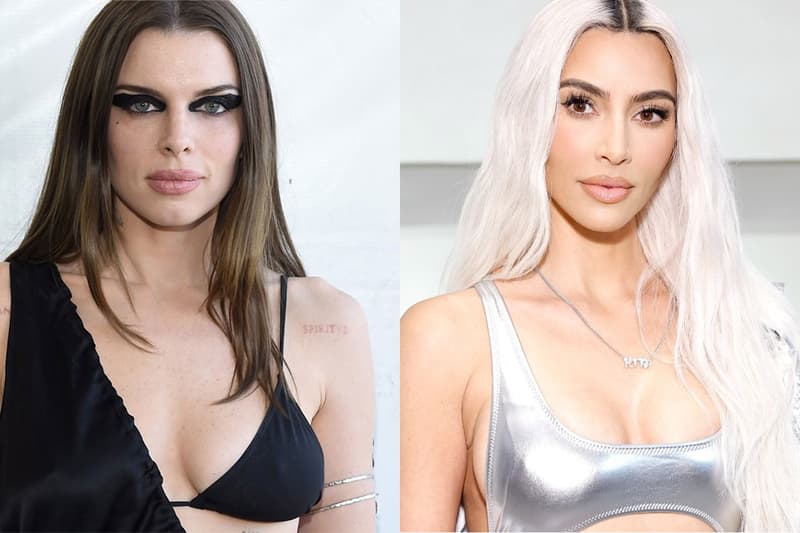 Julia Fox and Kim Kardashian Are Not on Speaking Terms
I mean, can you blame them?
Julia Fox and Kim Kardashian are not on speaking terms and understandably so.
During her latest appearance on Watch What Happens Live with Andy Cohen, Fox admitted that despite sharing an ex, the SKIMS mogul and her are not exactly friends. "I have been in the same room as Kim, but we've never spoken about anything," continuing, "It was a very big room. I was here, she was there."
In a now-deleted TikTok, Fox defended her brief, if not lucrative, relationship with Kanye West — a longtime Trump supporter, misogynist and racist. Despite witnessing West stalk and harass Kardashian, she claimed she threw herself in the line of fire, dating the walking red flag in order to protect the reality TV star as she is a long-time fan of the Kardashians. When the Donda rapper threatened to bury Pete Davidson alive, Fox chalked it up to creative expression.
Questionable motives aside, the Uncut Gems actor seems to still be riding the clout of her past relationship in spite of the partnership's reportedly casual nature. The 32-year-old model and former dominatrix reflected on her whirlwind faux-romance, revealing, "We were literally together for like a minute. Like, I don't even think he knows my full name or anything."
Watch Fox's interview with Andy Cohen below.
---
Share this article