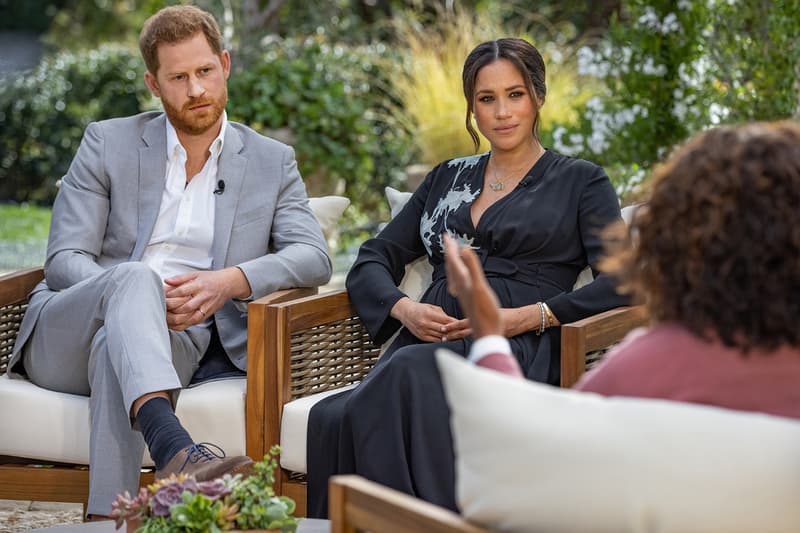 Entertainment
Prince Harry Admits to "Being Bigoted" Before Relationship With Meghan Markle
Revealed in a new clip of his upcoming '60 Minutes' interview.
Prince Harry Admits to "Being Bigoted" Before Relationship With Meghan Markle
Revealed in a new clip of his upcoming '60 Minutes' interview.
Prince Harry admitted that there's a chance he was "bigoted" prior to his relationship with Meghan Markle.
In a new clip of the royal's forthcoming interview on 60 Minutes, Harry is seen taking a moment to acknowledge his own prejudices and ignorance when it came to the racist treatment of Markle by the British press during the early stages of their relationship.
"What Meghan had to go through was similar, in some part, to what Kate [Middleton] and what [Queen] Camilla went through — very different circumstances," the Duke of Sussex told host Anderson Cooper. He added, "But then you add in the race element, which was what the British press jumped on straight away. I went into this incredibly naive [state]. I had no idea the British press was so bigoted. Hell, I was probably bigoted before the relationship with Meghan."
Cooper then asked Harry if he thought of himself as bigoted, to which Harry replied "I don't know. Put it this way, I didn't see what I now see."
While we can expect to see some backlash surrounding Prince Harry's newly acknowledged feelings — not forgetting the current conversations regarding his upcoming memoir — it's somewhat comforting that at least some members of the royal family are capable of change.
Alongside Prince Harry's interview and book, the Duke and Duchess of Sussex have released a new documentary.
---
Share this article