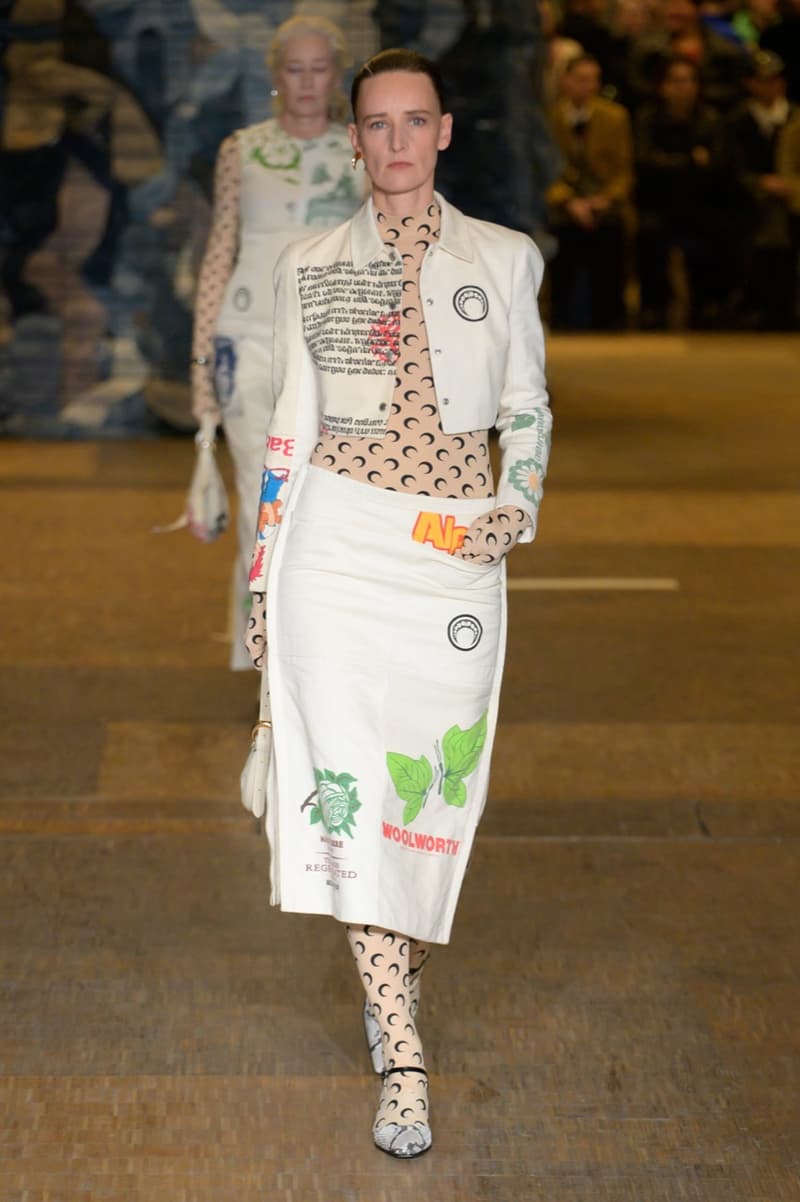 1 of 55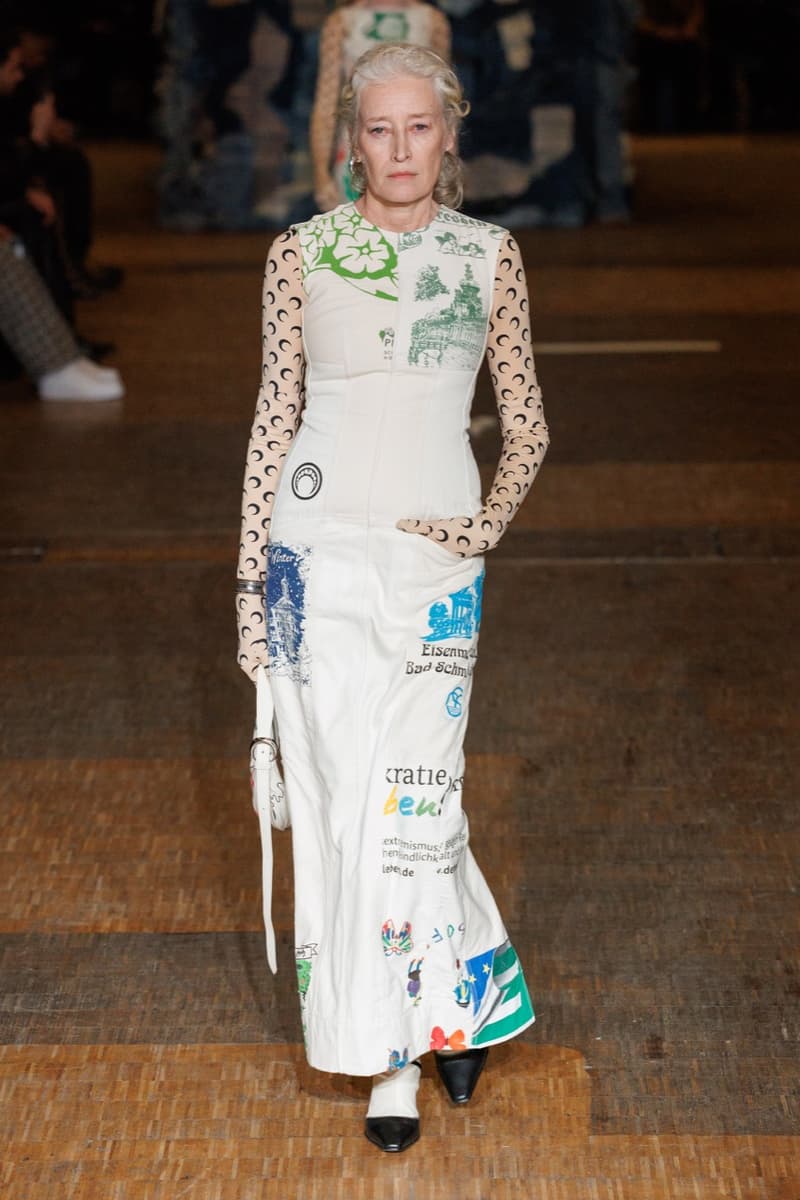 2 of 55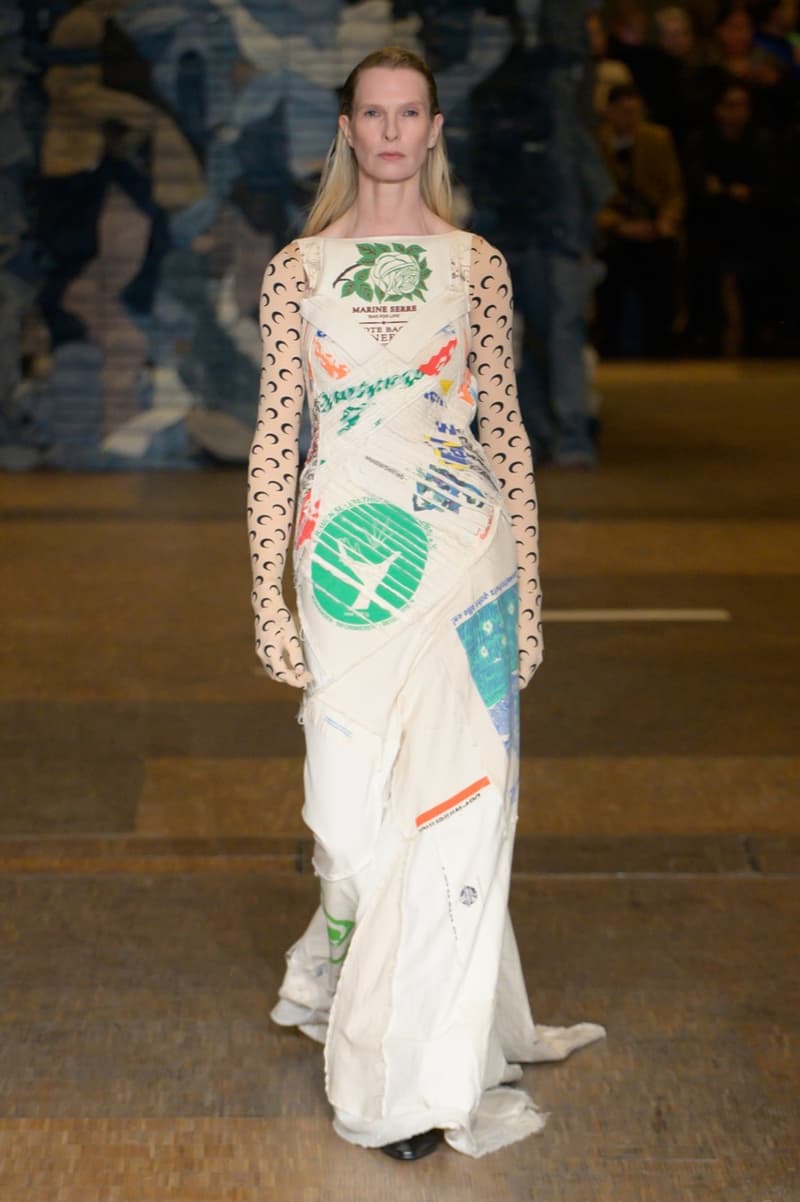 3 of 55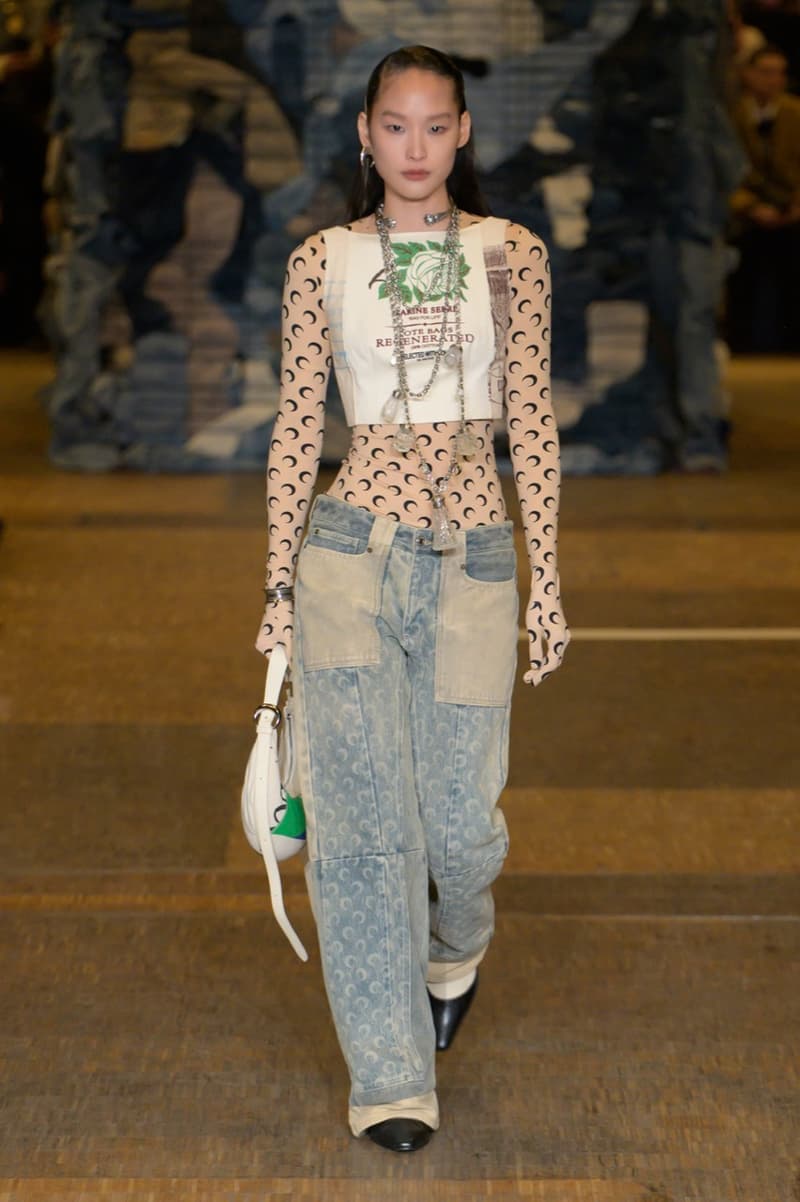 4 of 55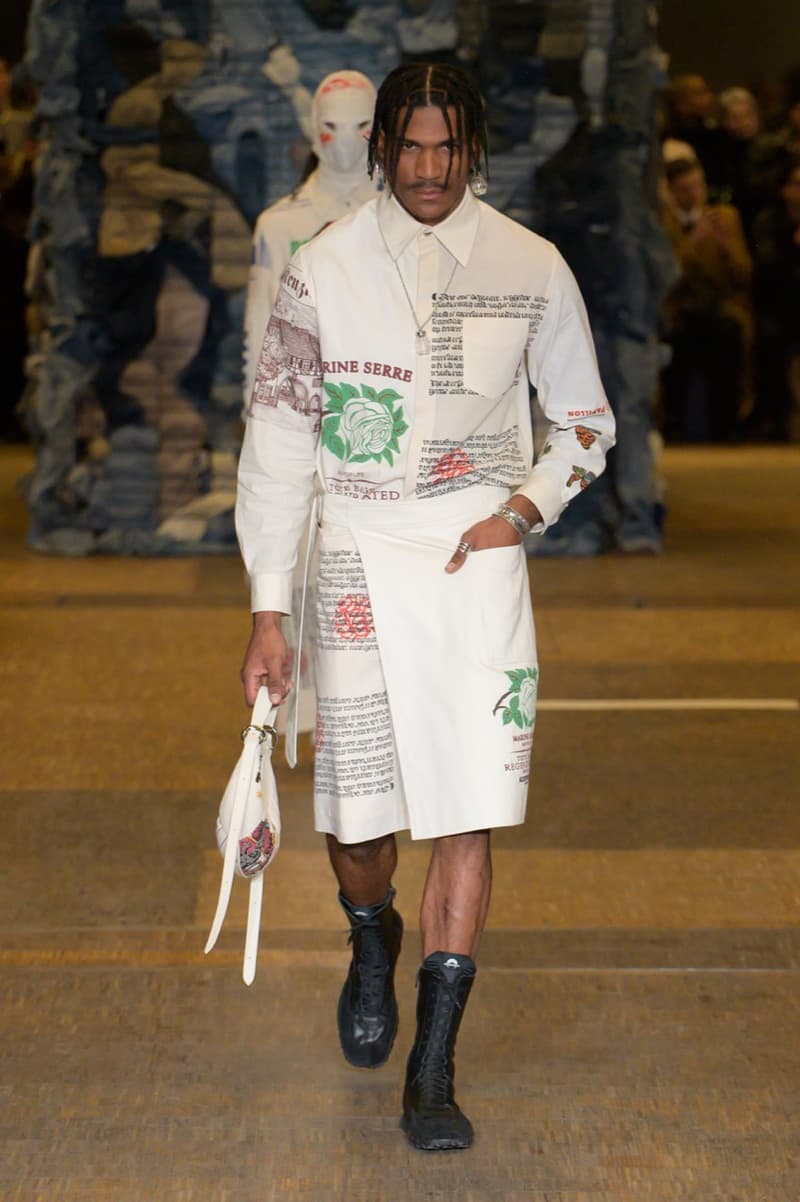 5 of 55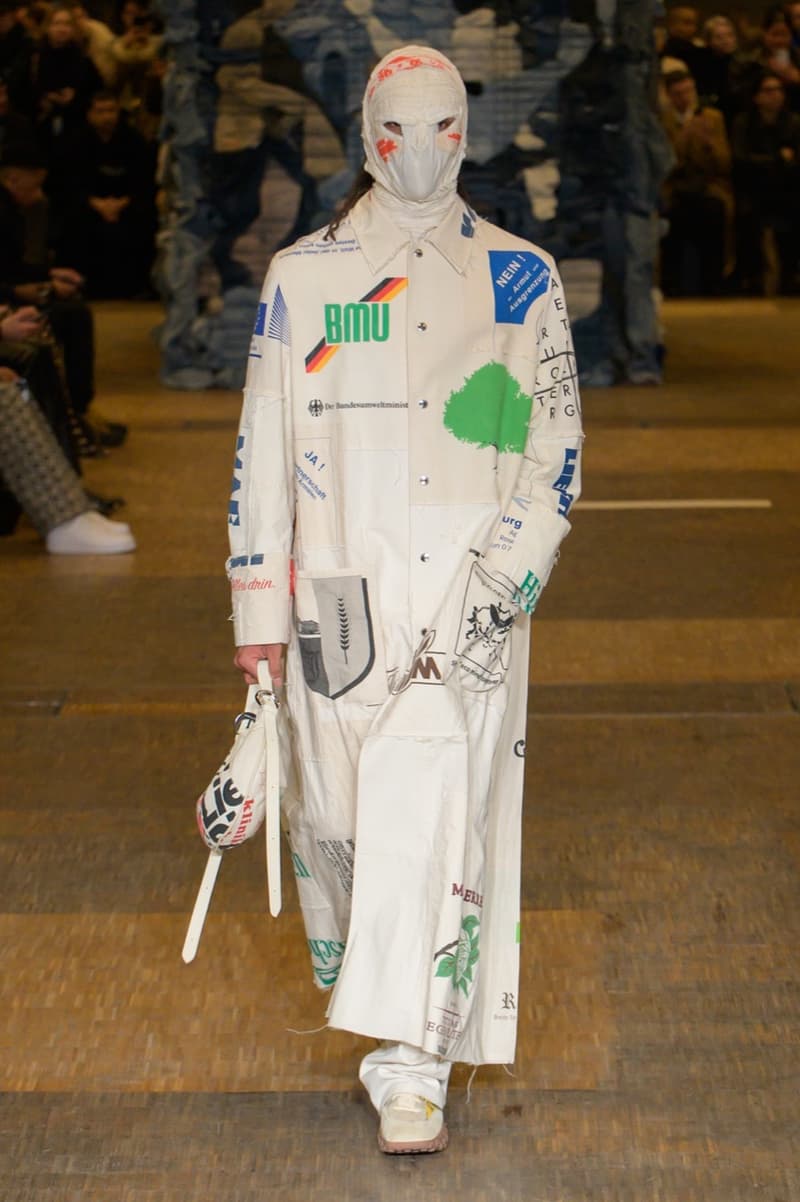 6 of 55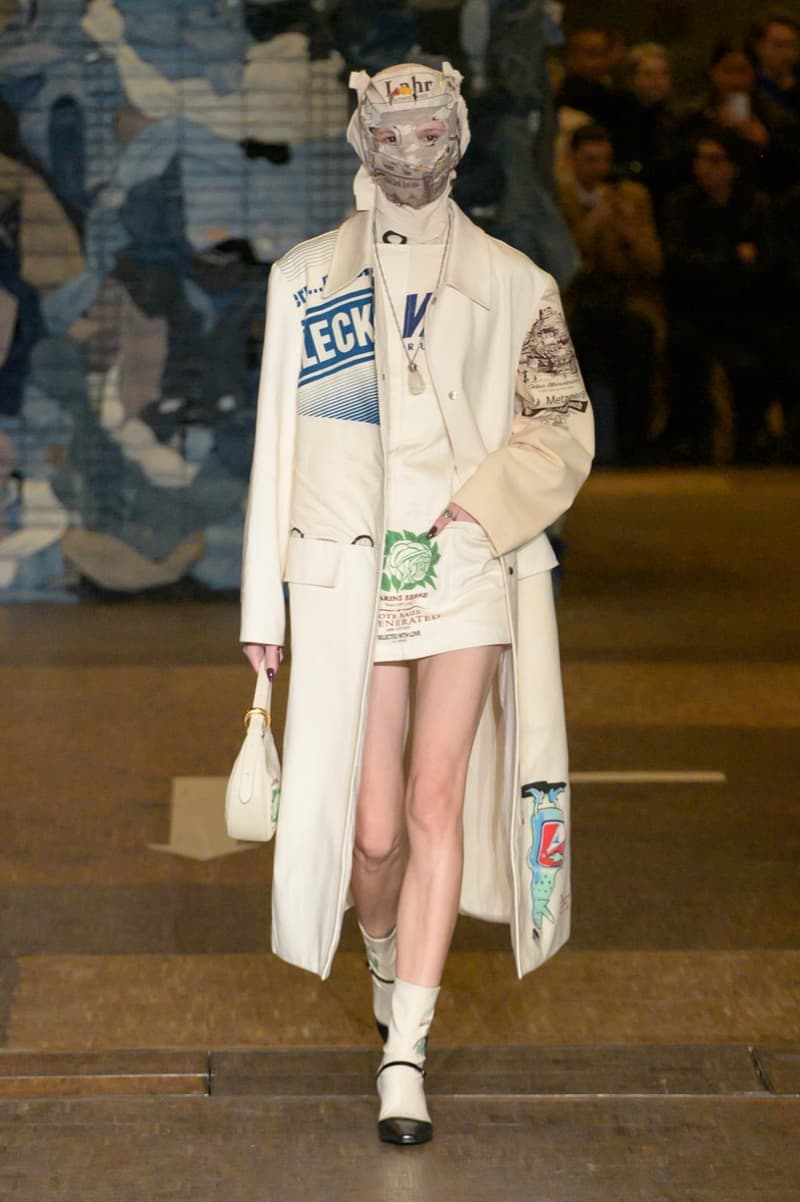 7 of 55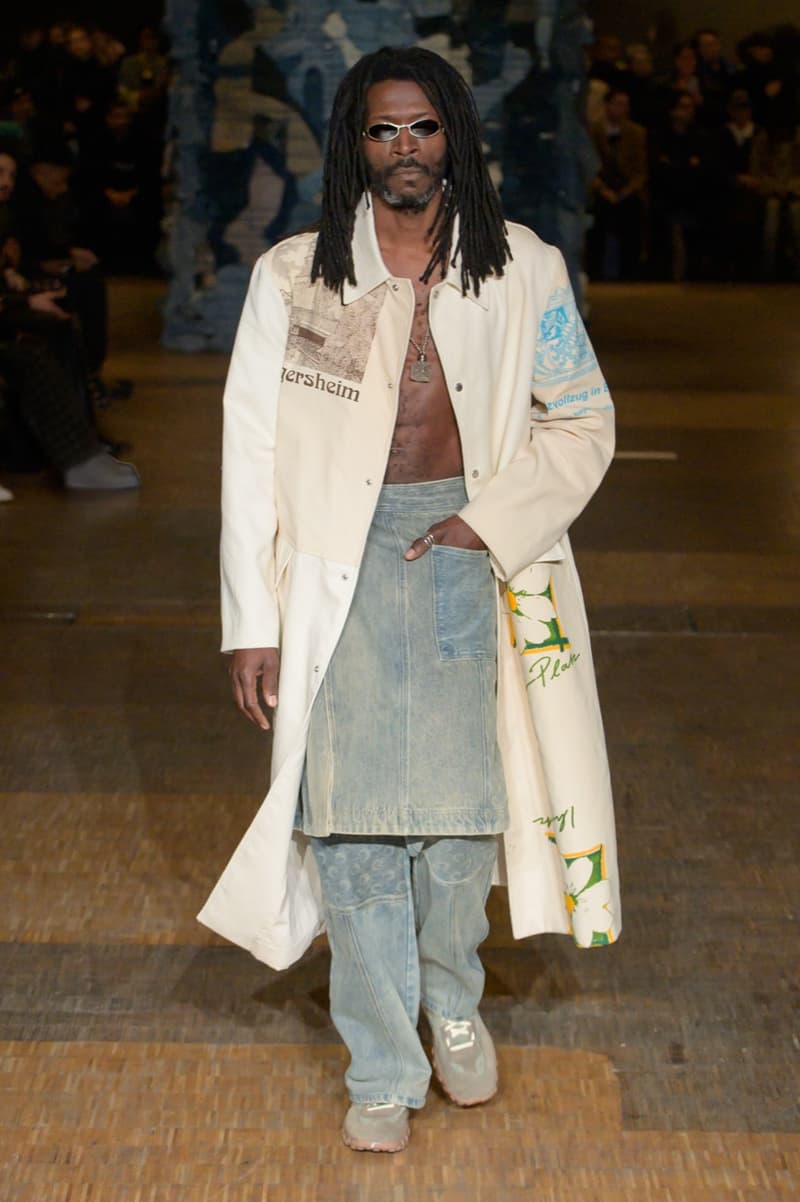 8 of 55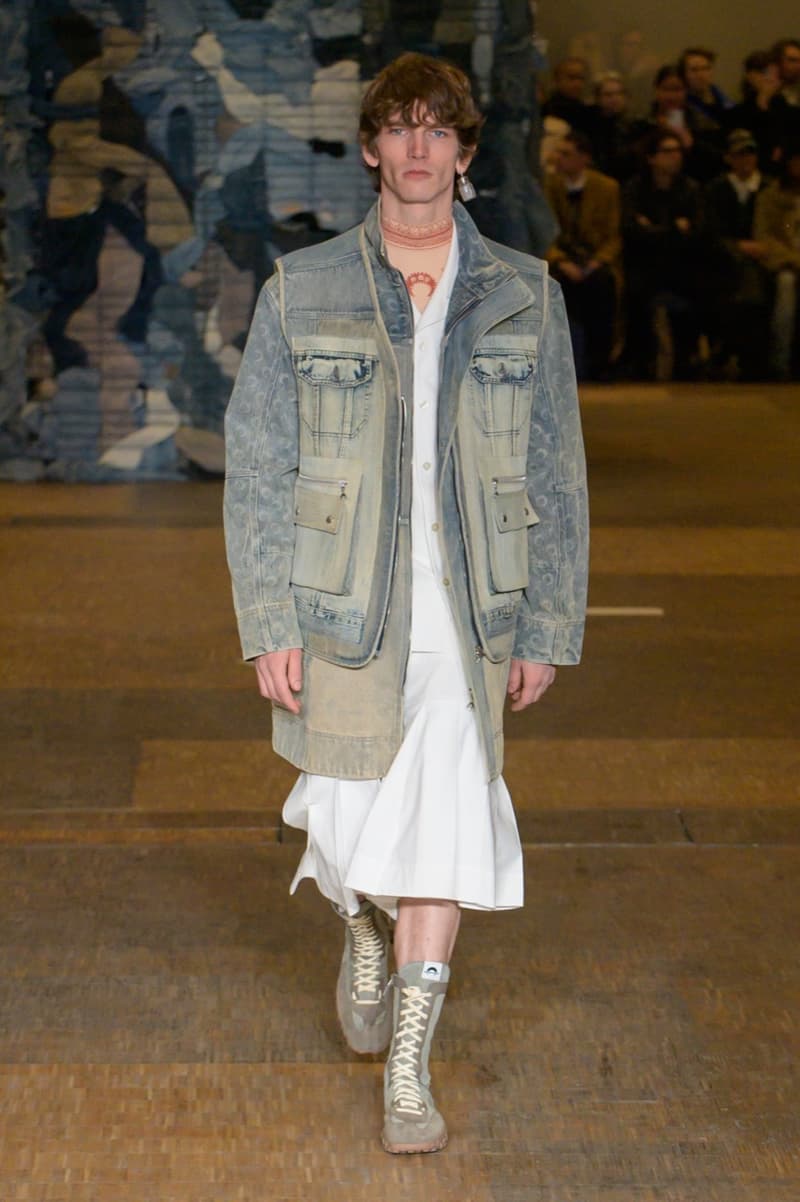 9 of 55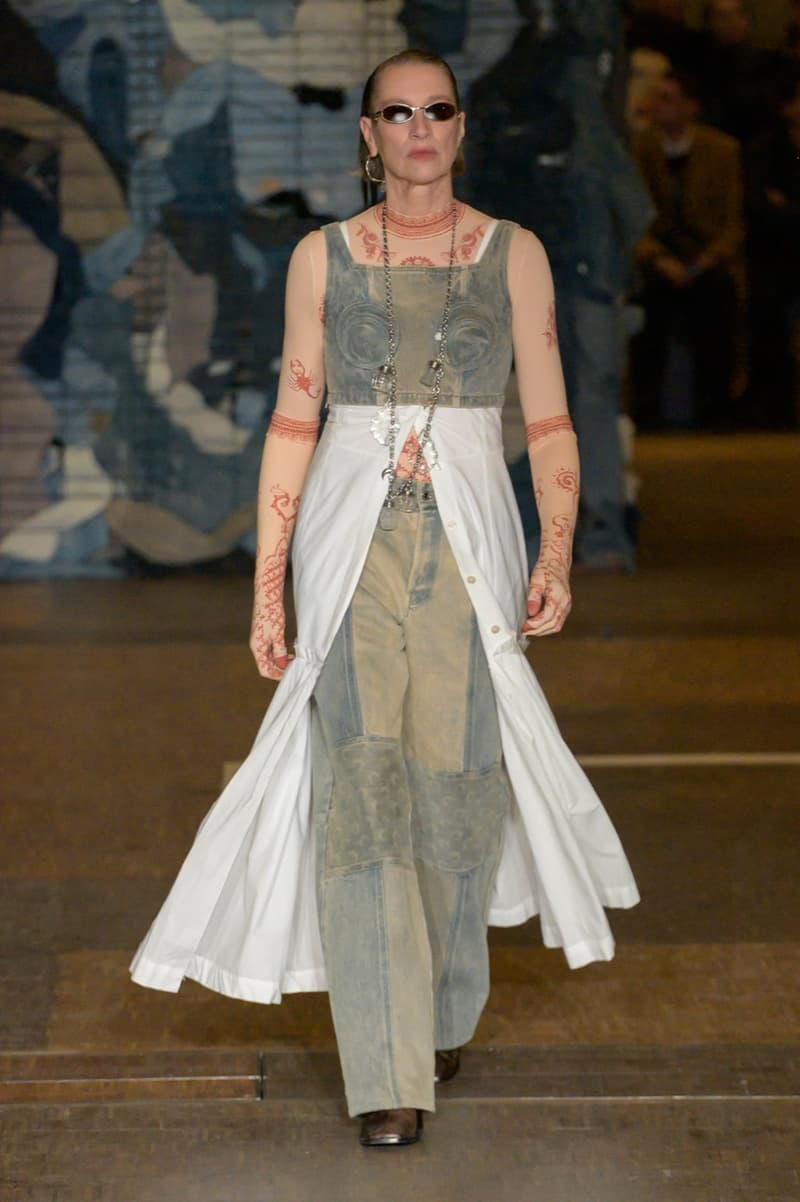 10 of 55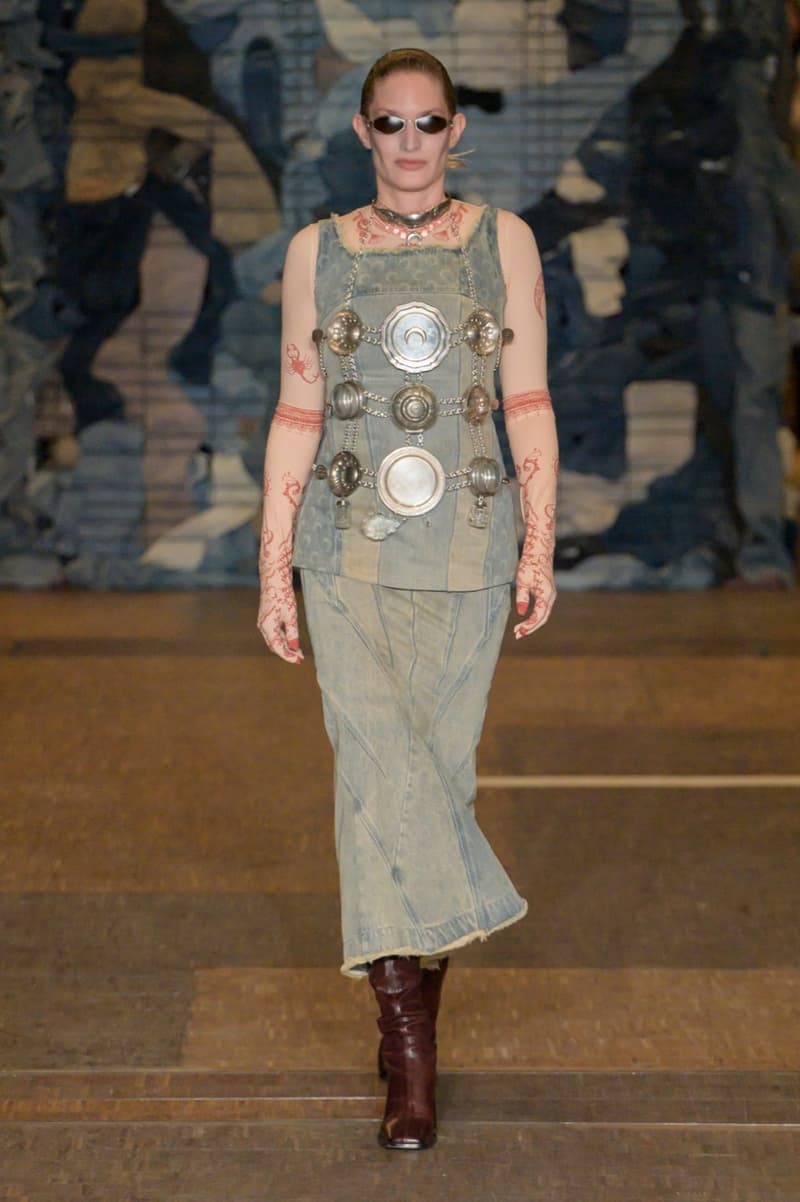 11 of 55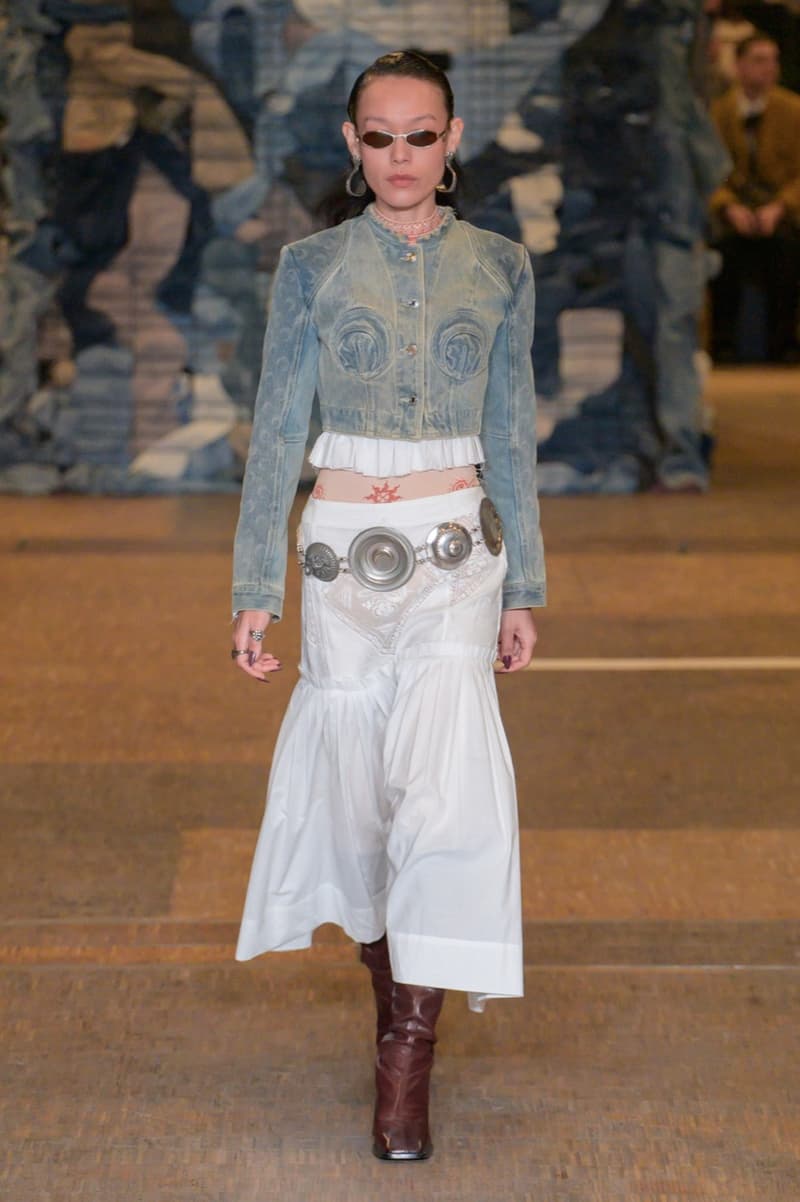 12 of 55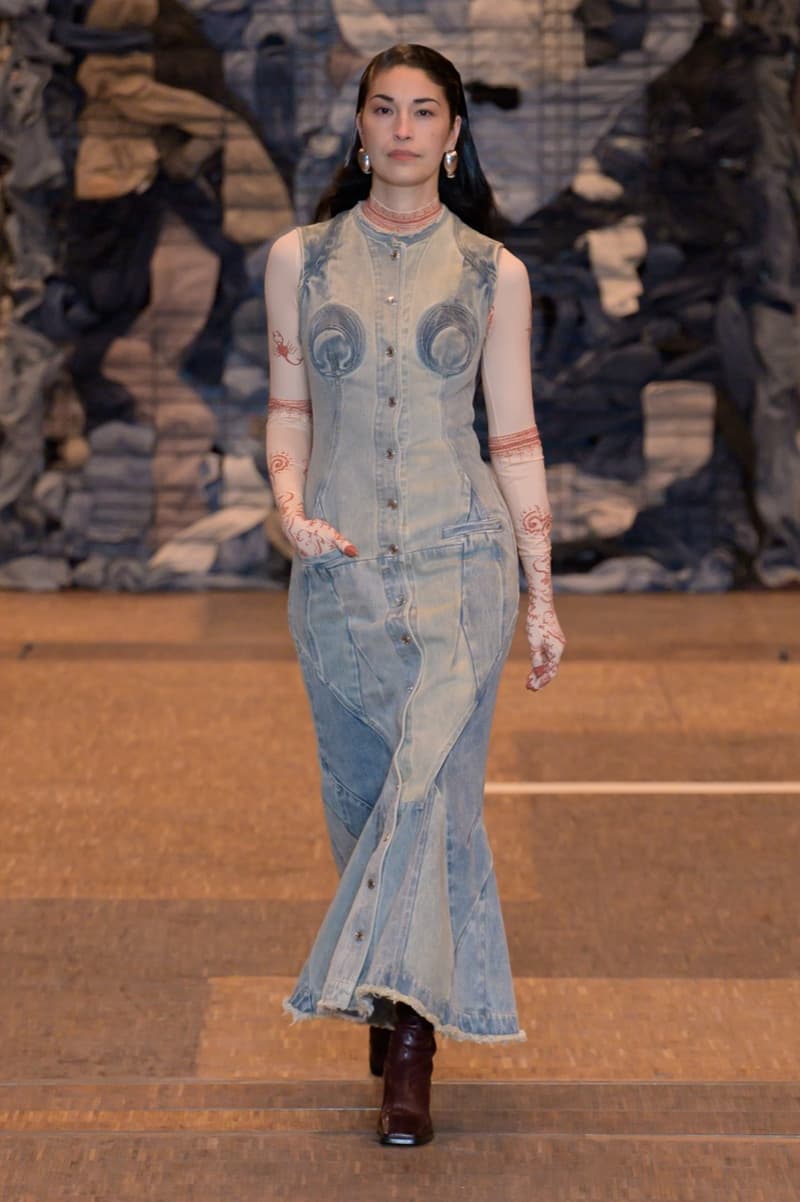 13 of 55
14 of 55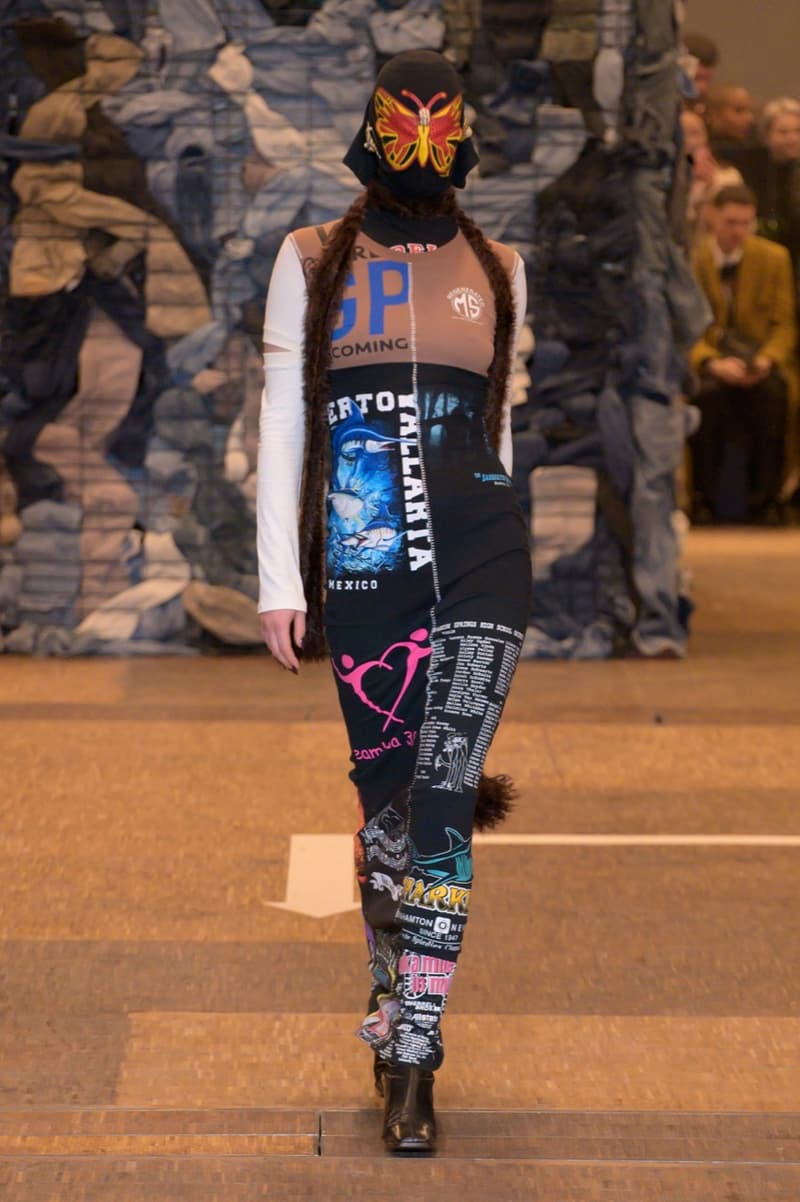 15 of 55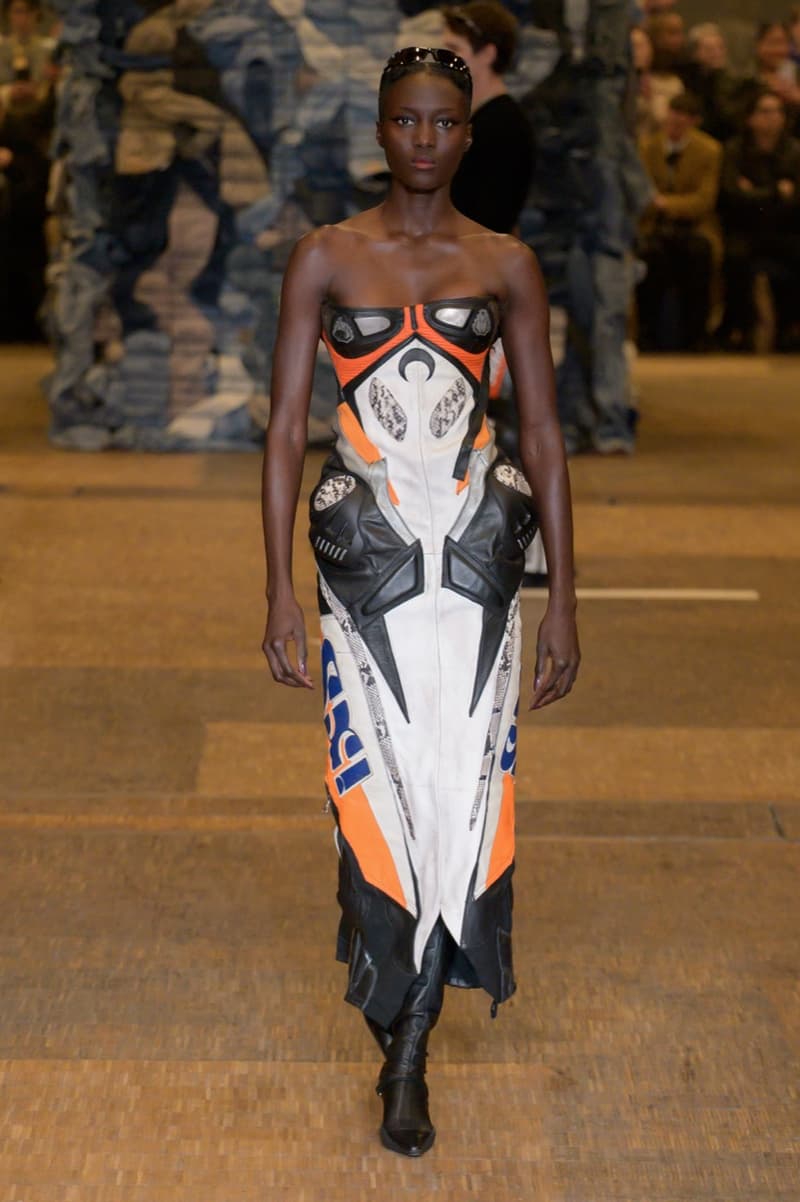 16 of 55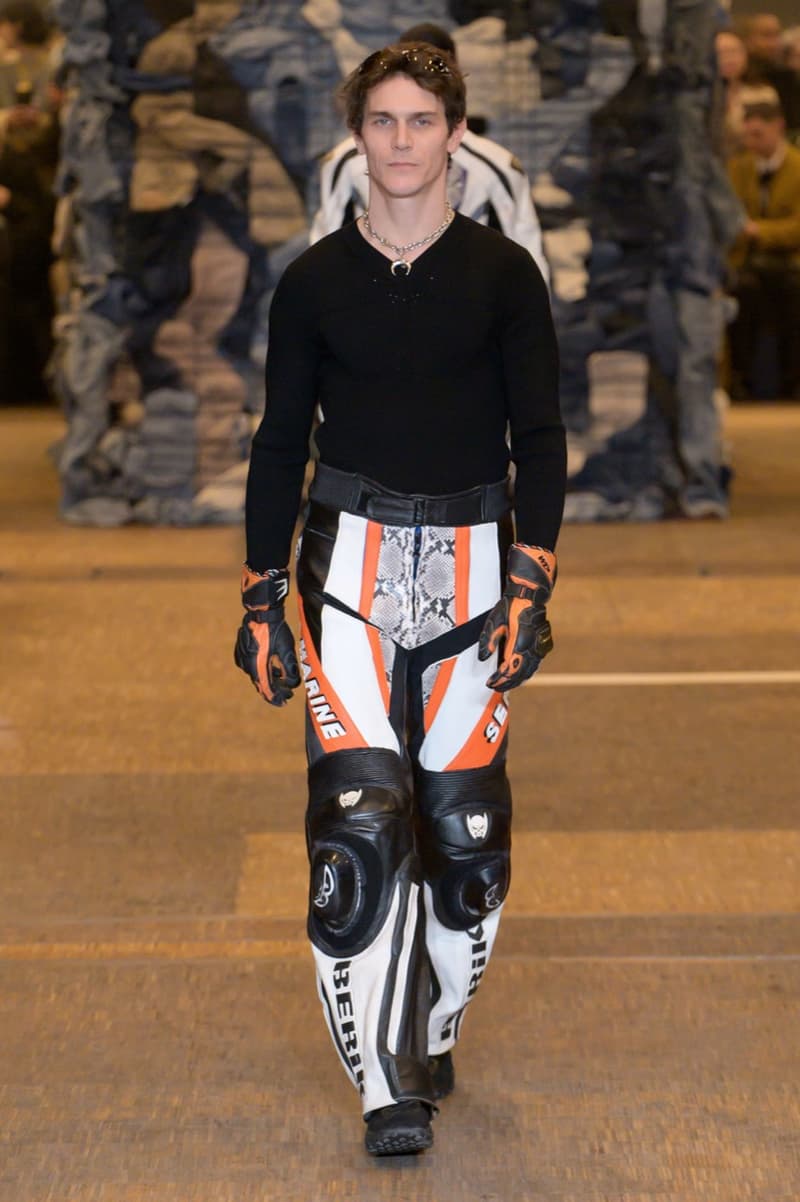 17 of 55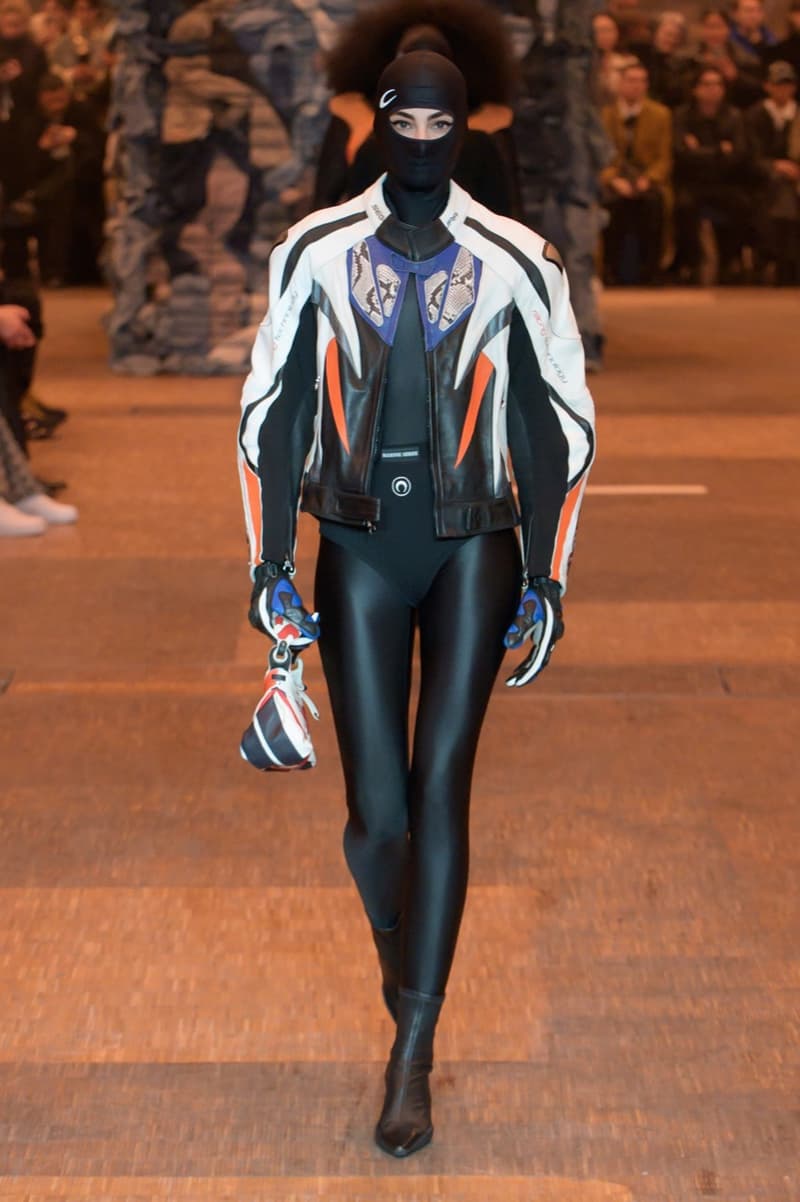 18 of 55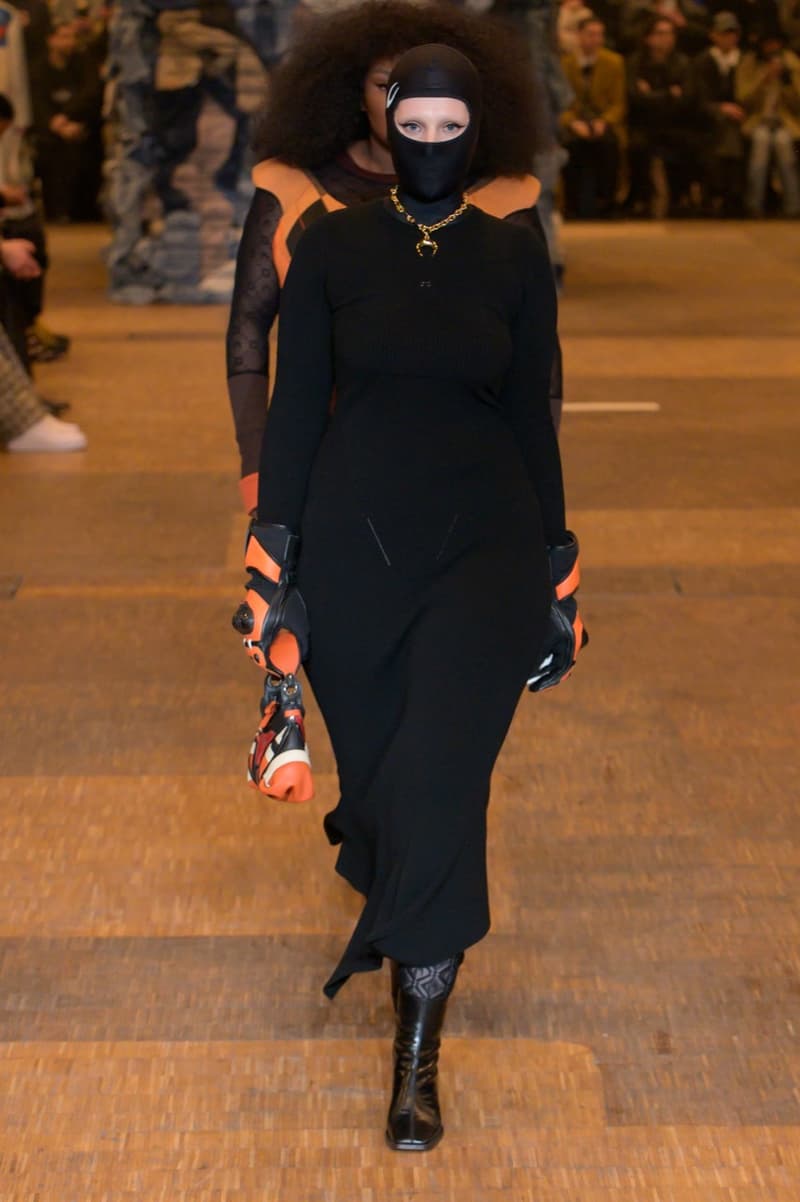 19 of 55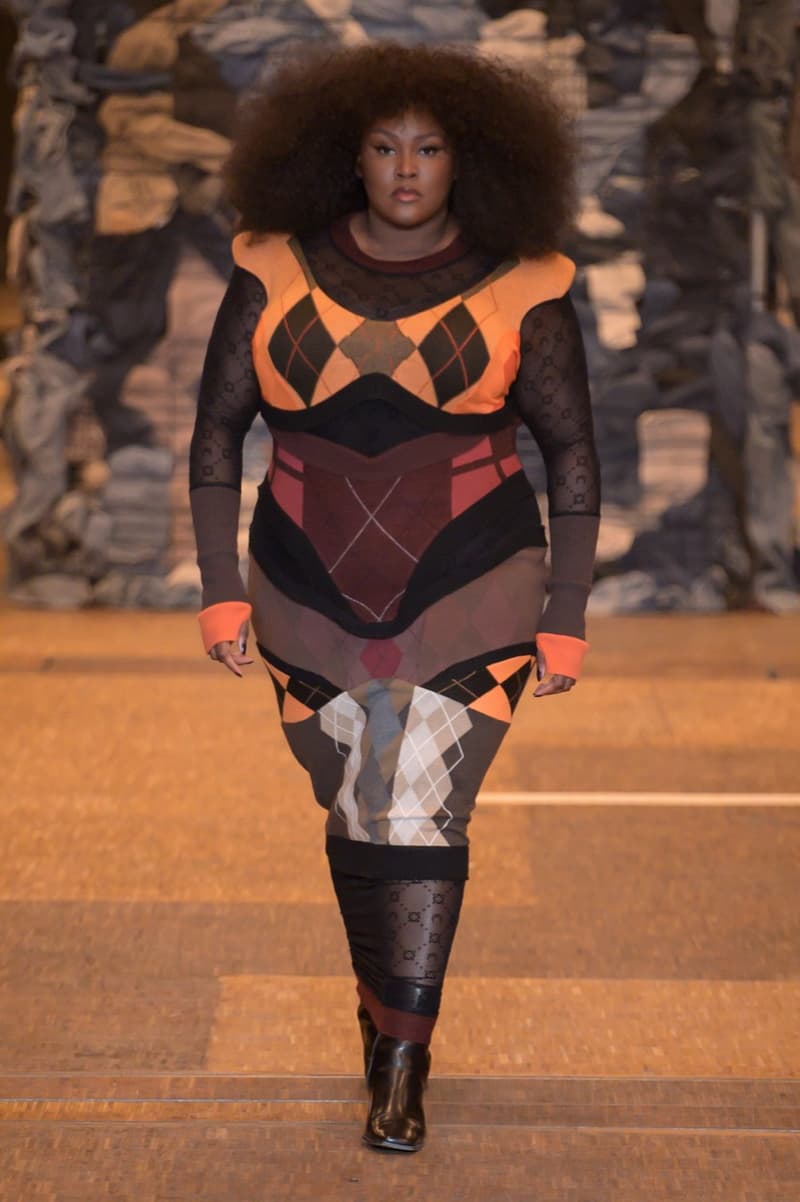 20 of 55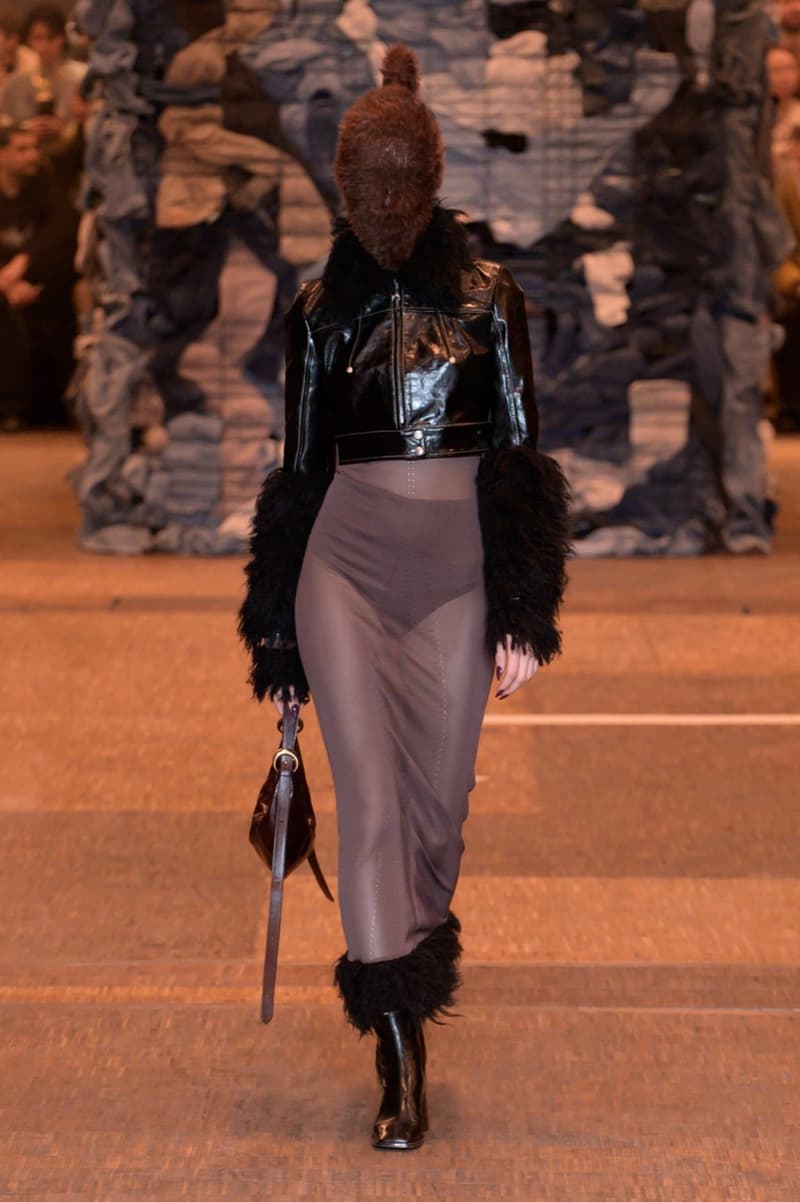 21 of 55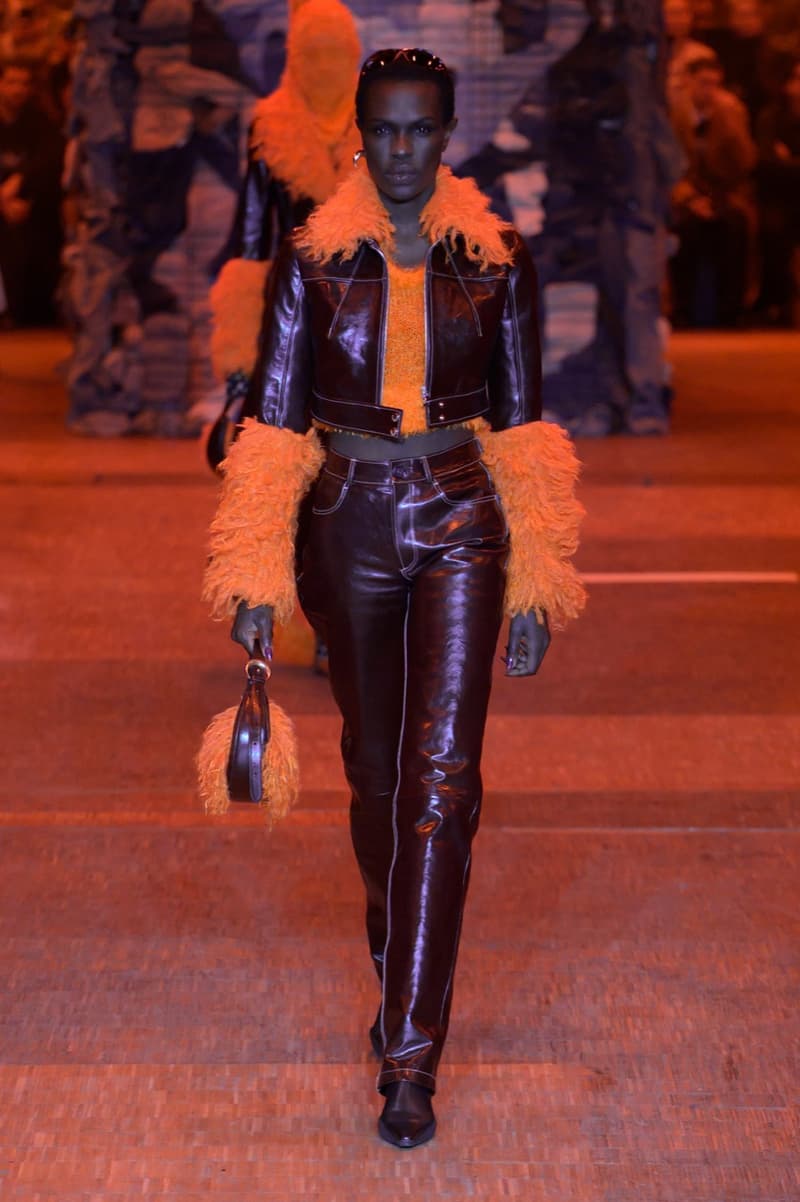 22 of 55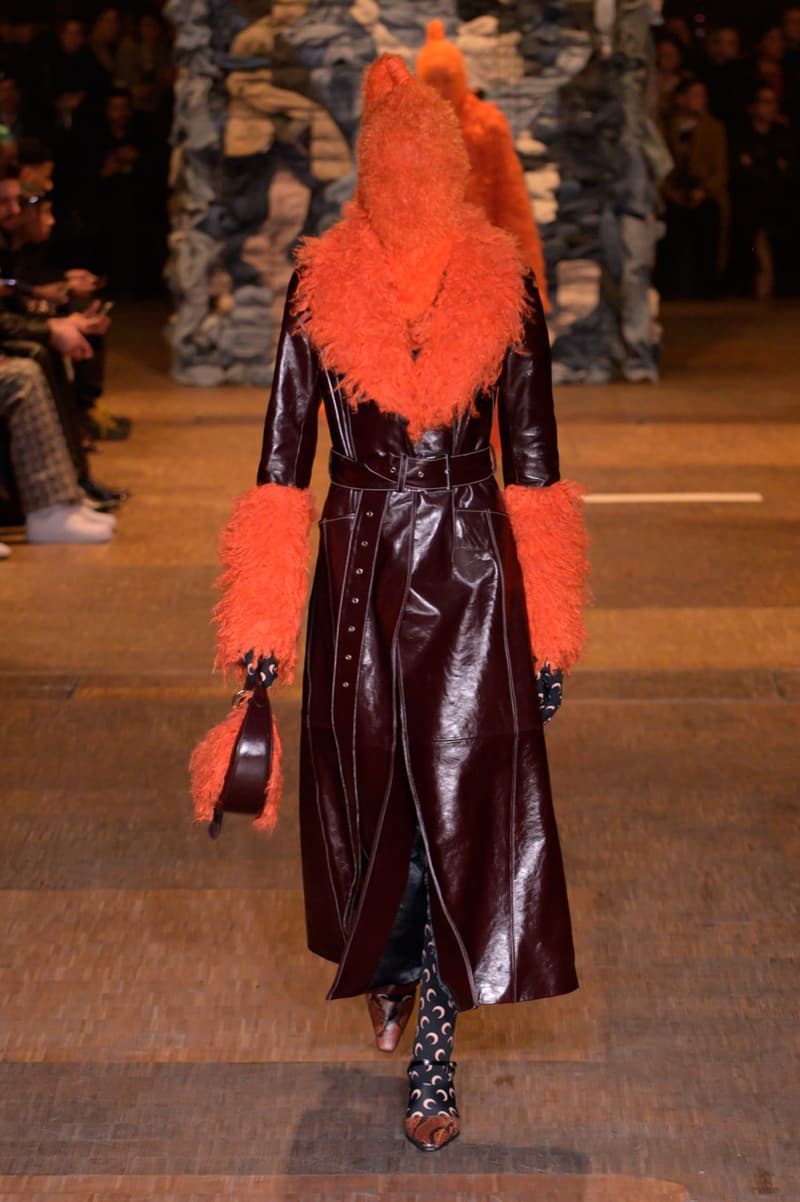 23 of 55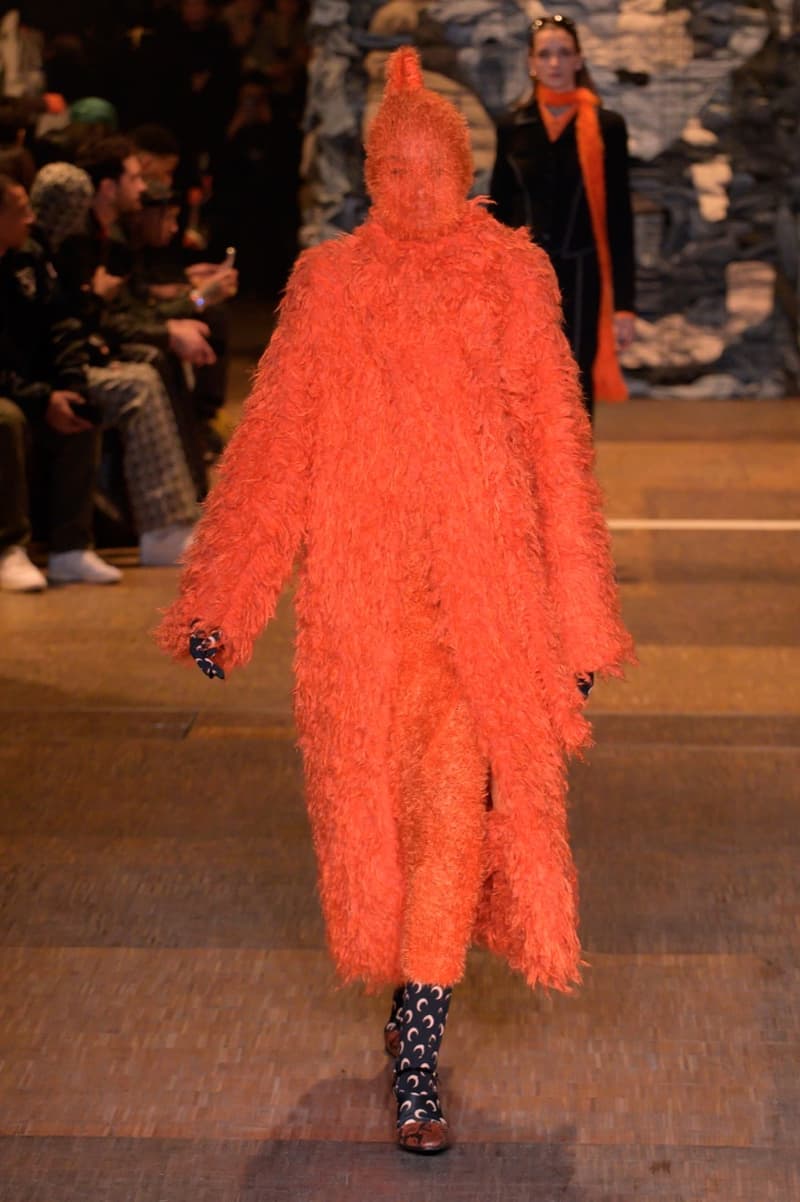 24 of 55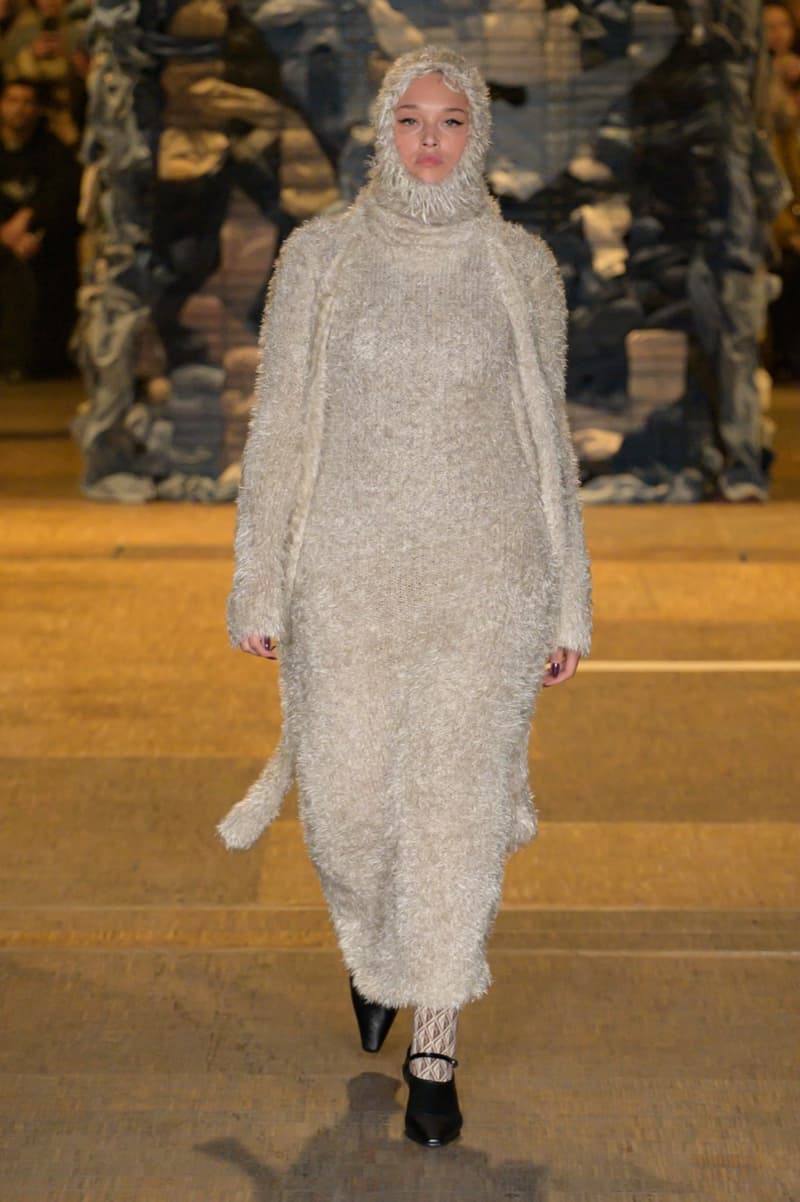 25 of 55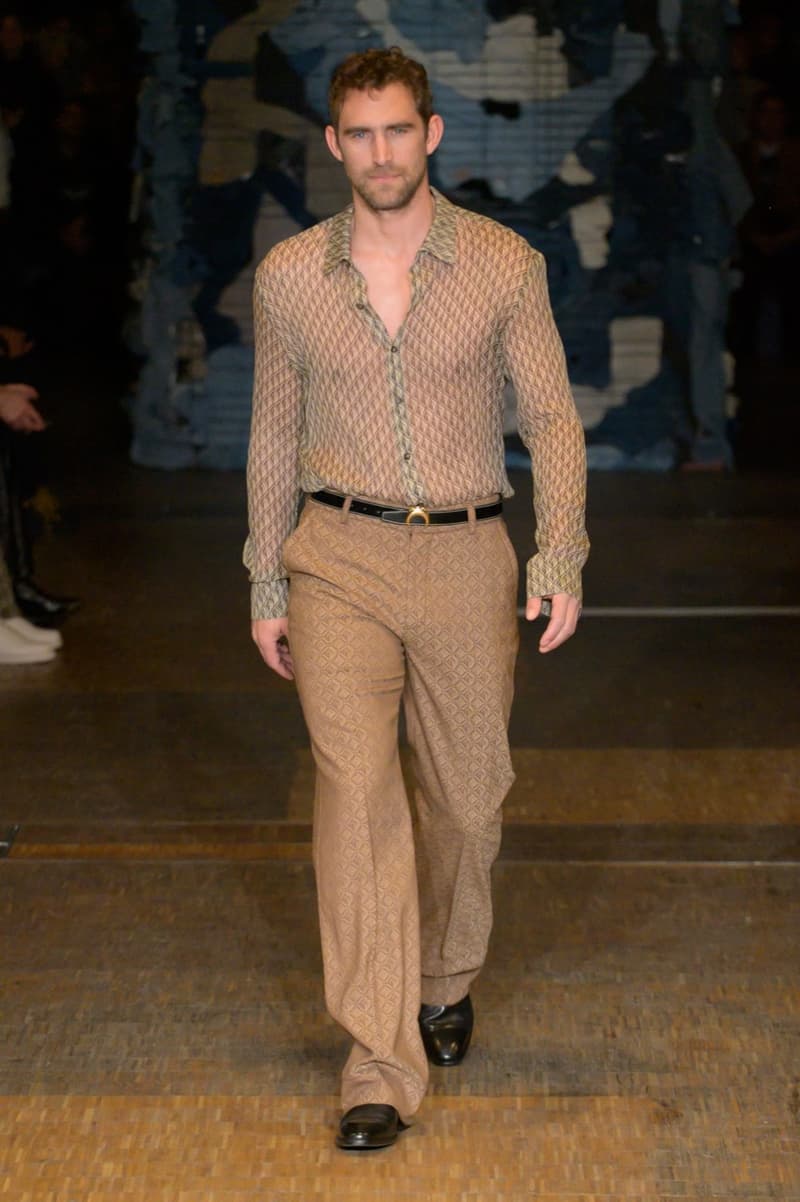 26 of 55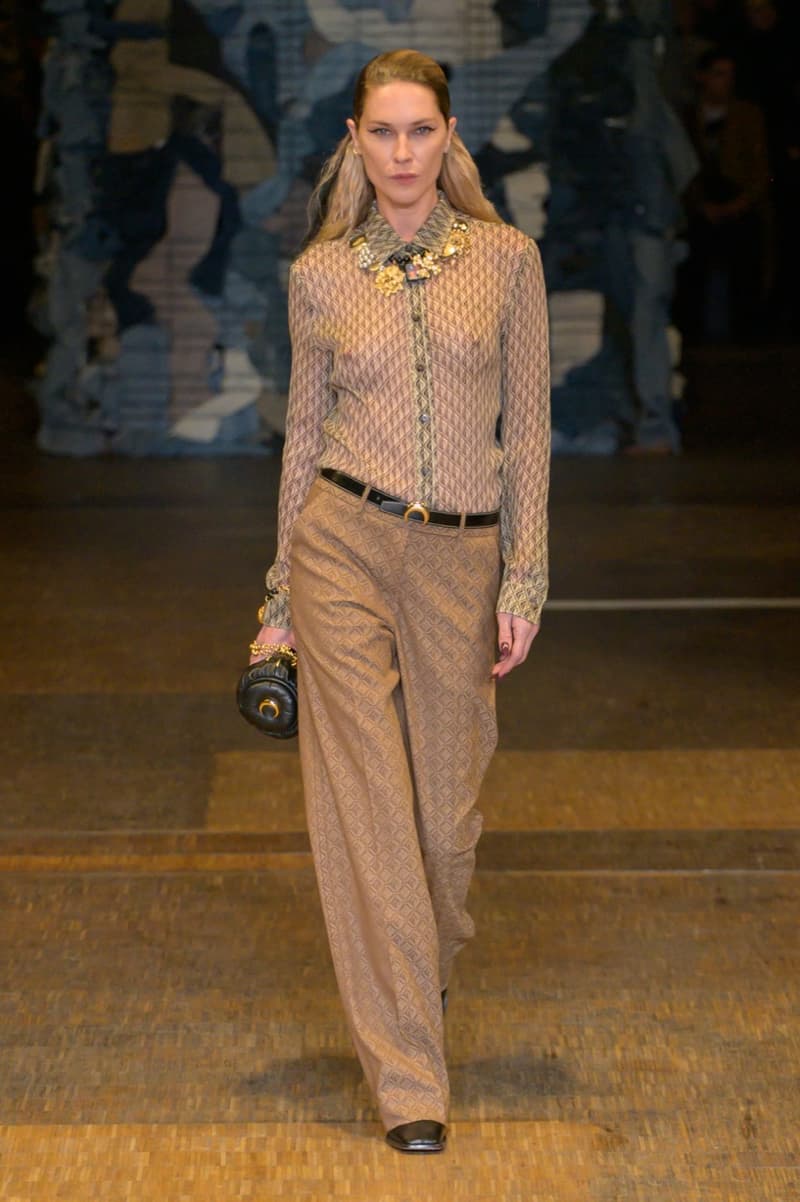 27 of 55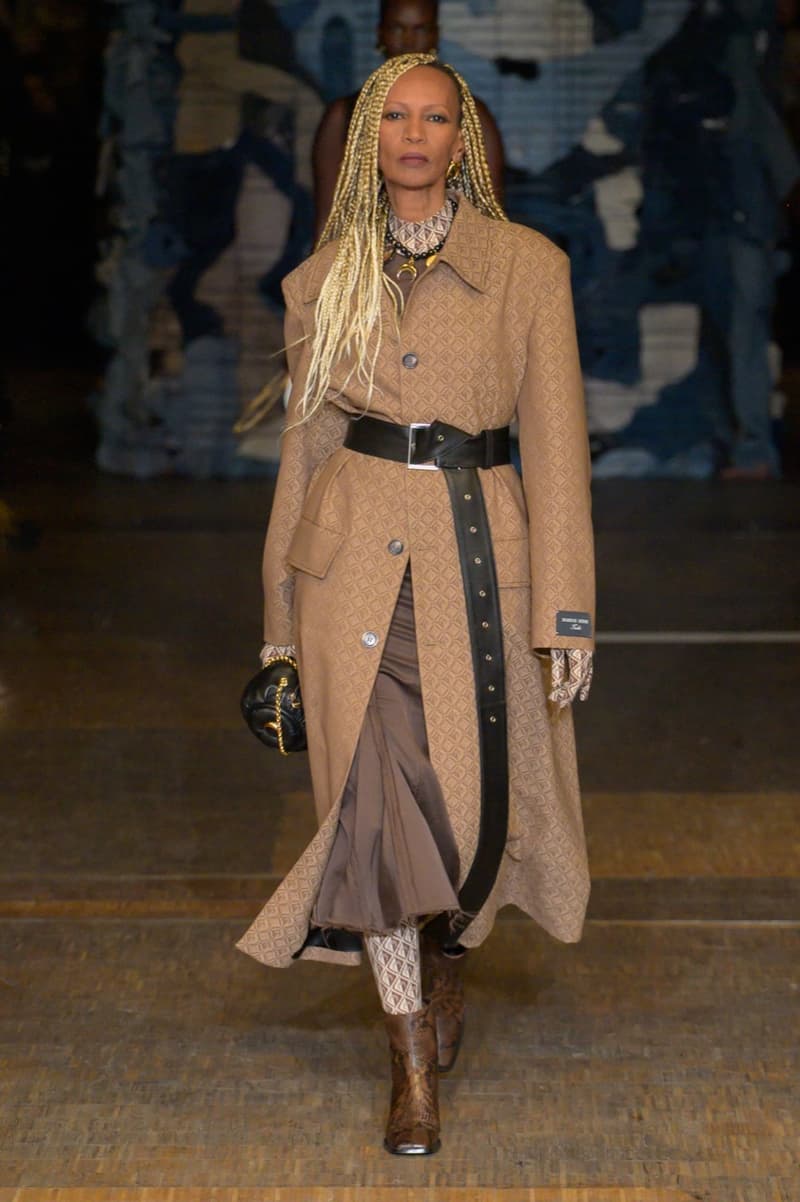 28 of 55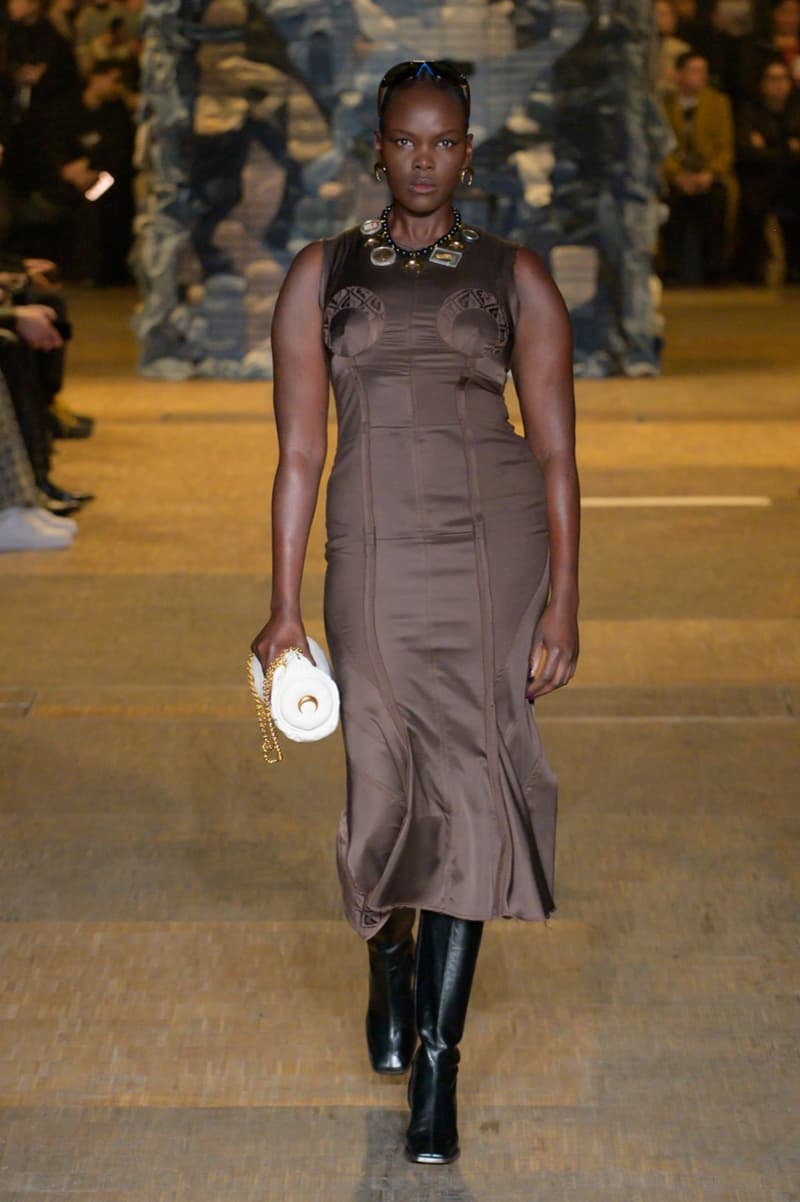 29 of 55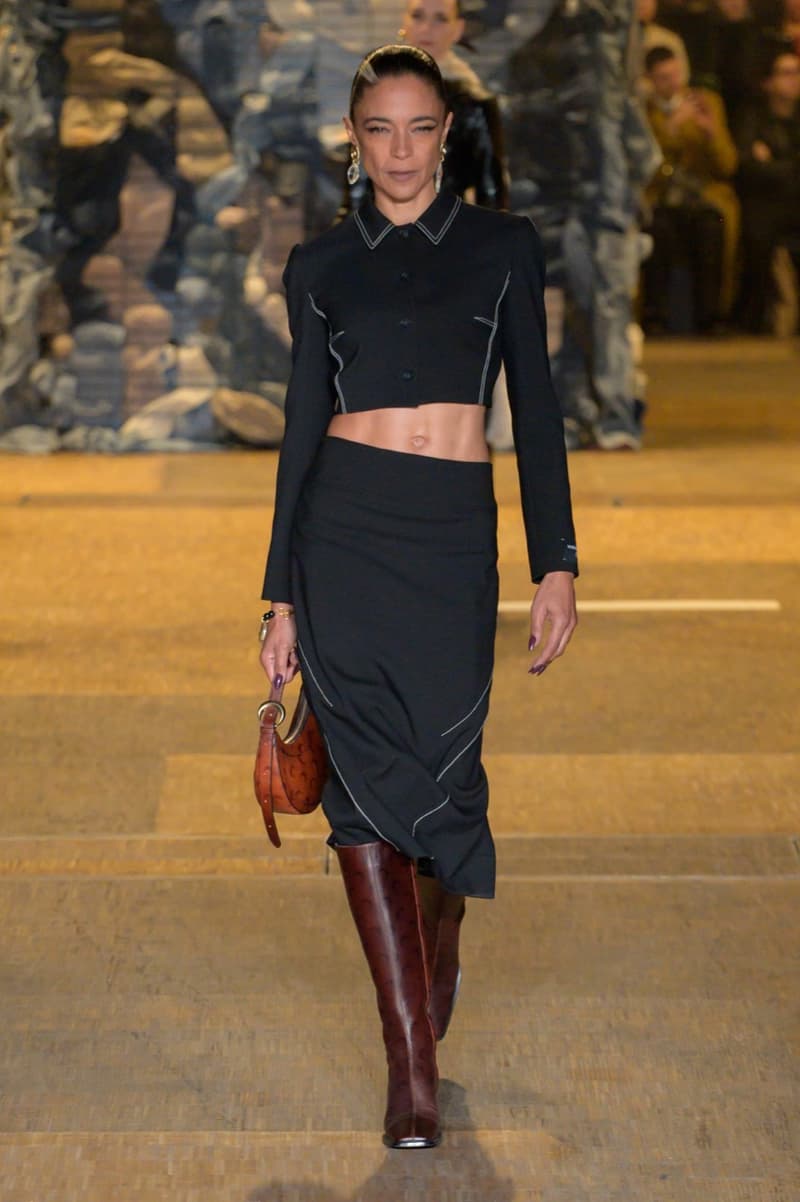 30 of 55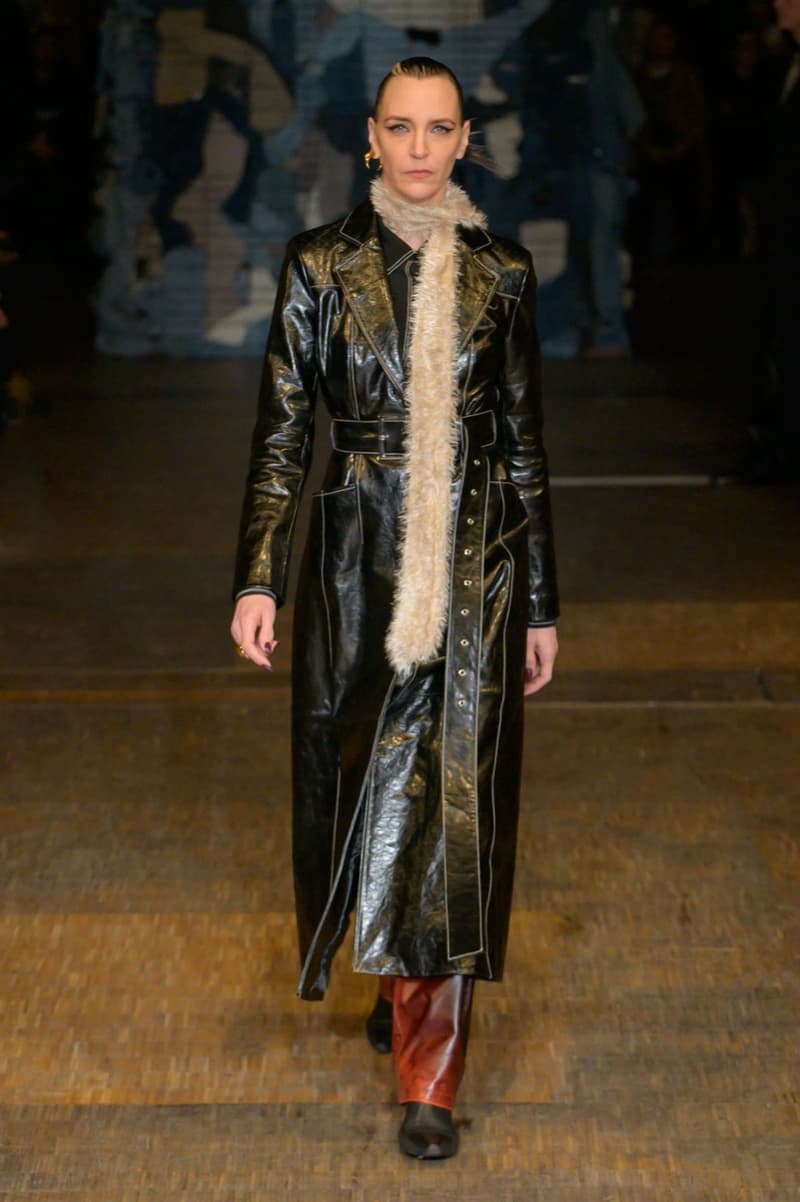 31 of 55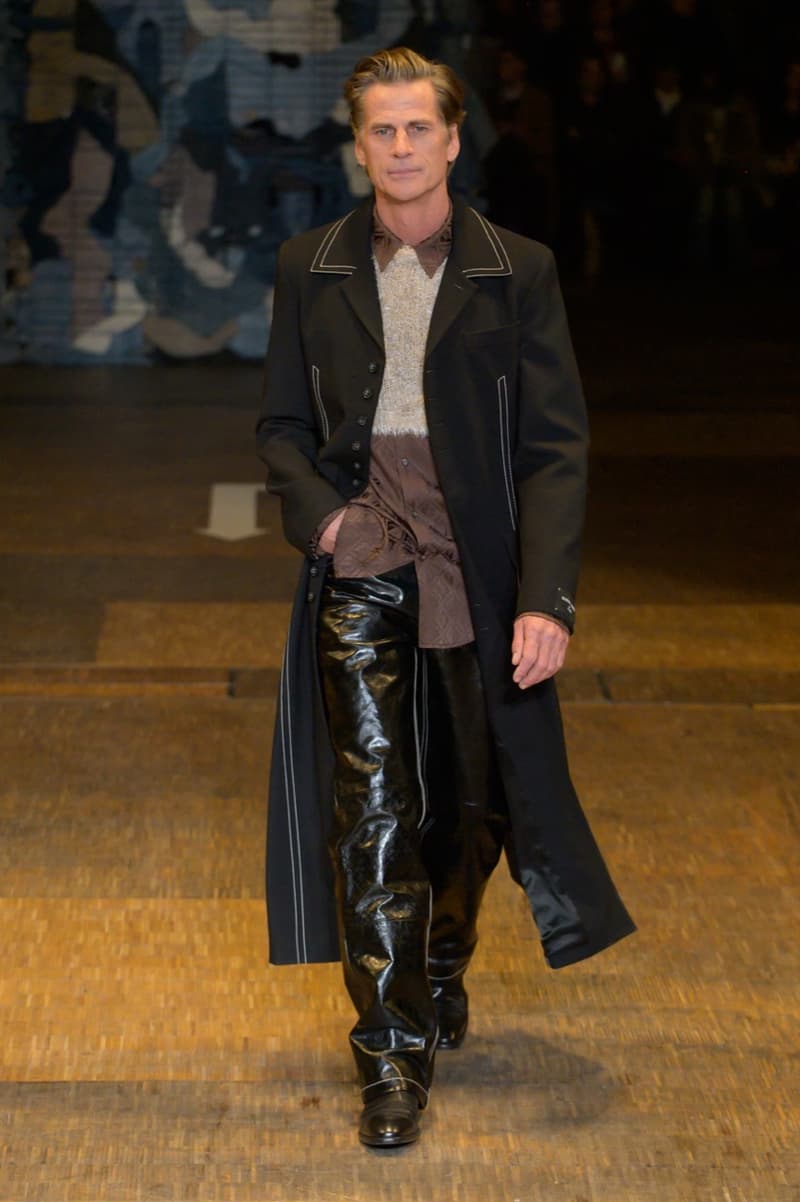 32 of 55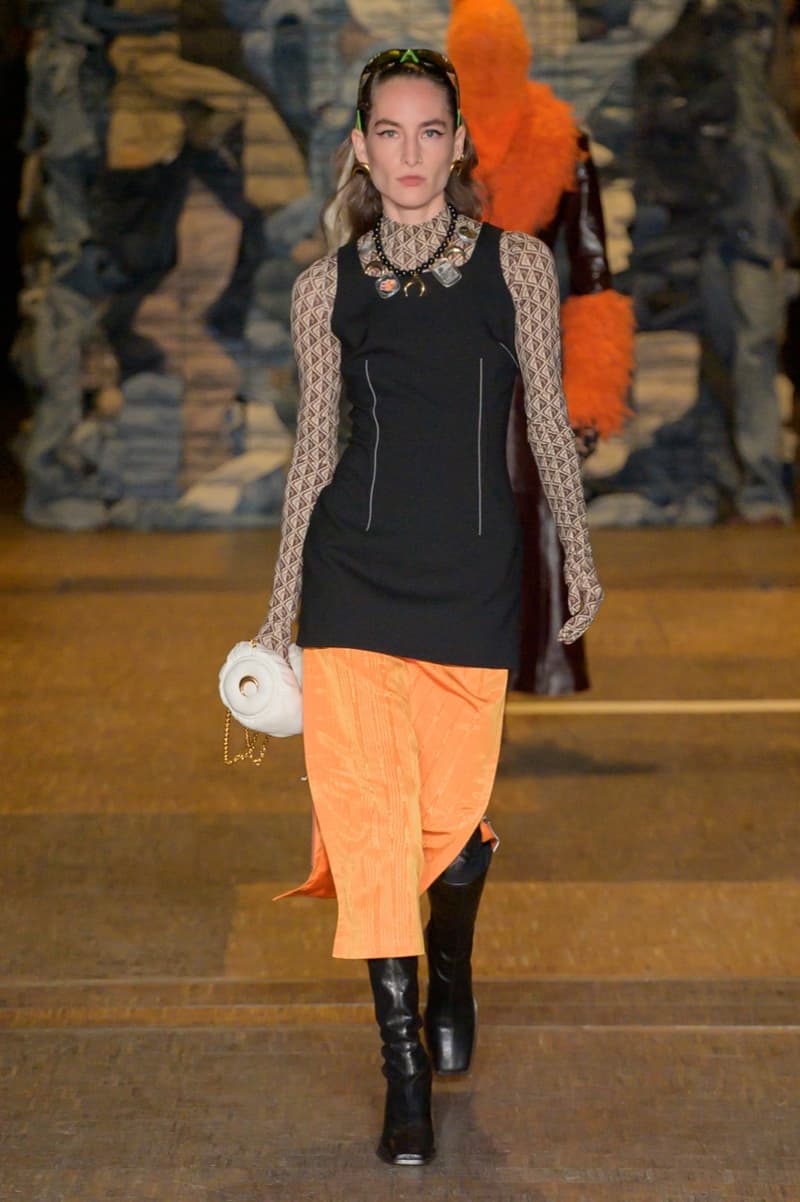 33 of 55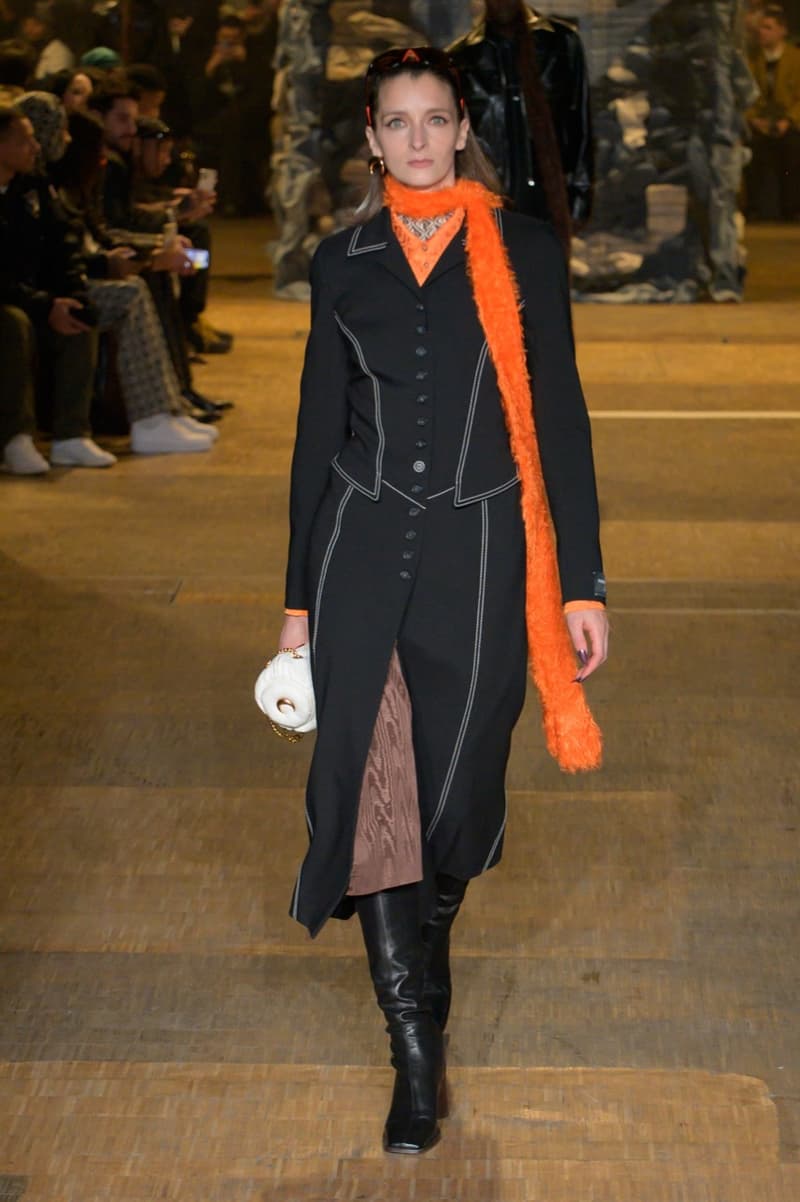 34 of 55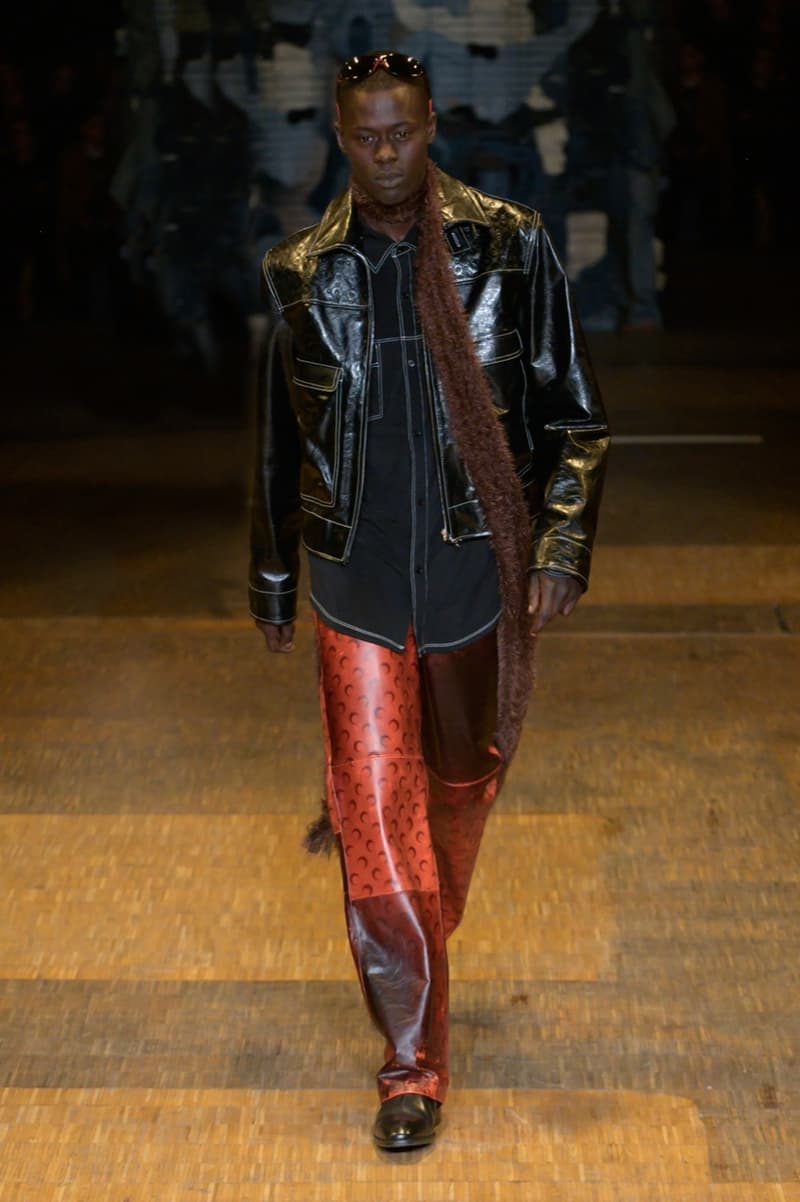 35 of 55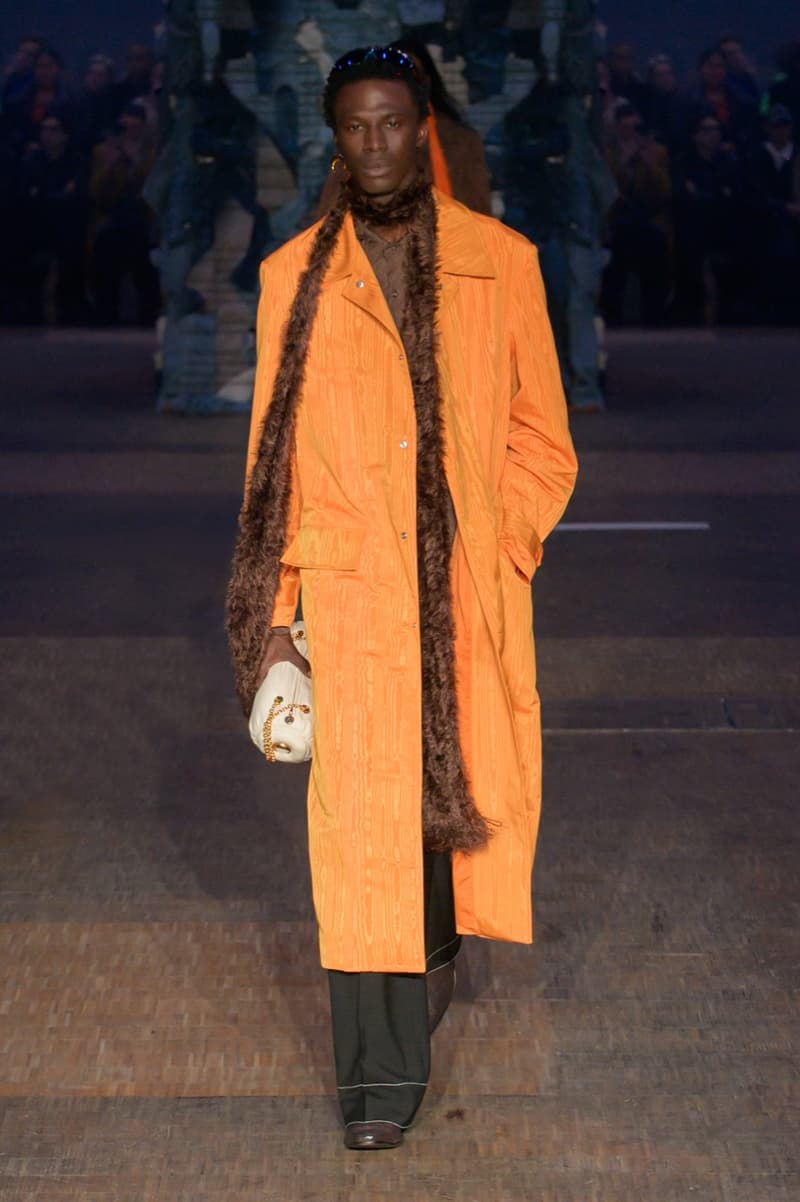 36 of 55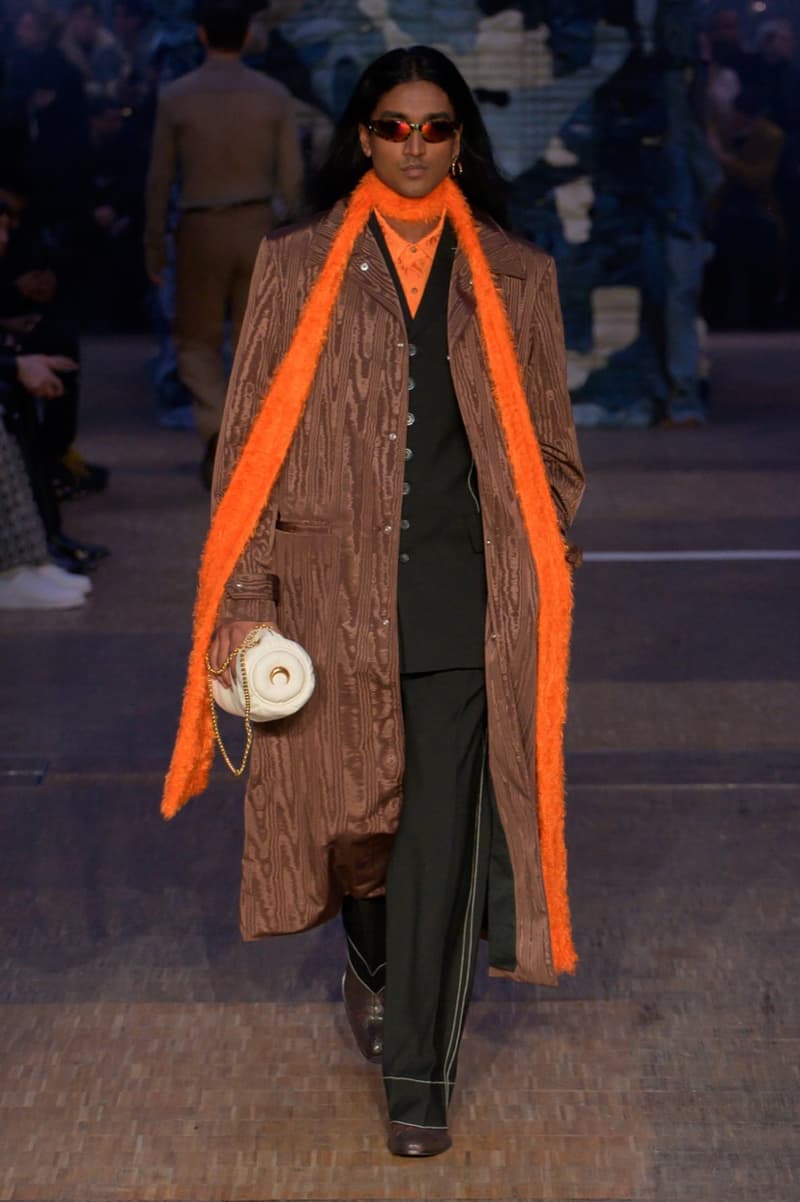 37 of 55
38 of 55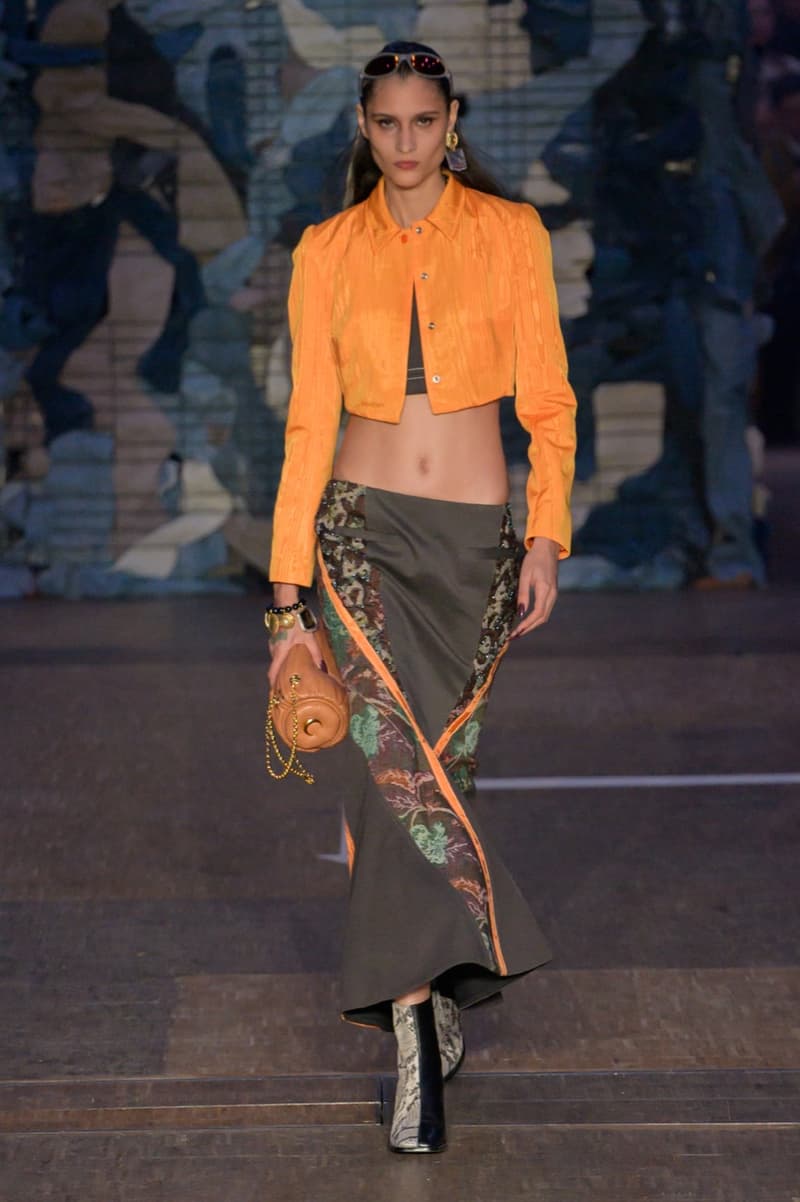 39 of 55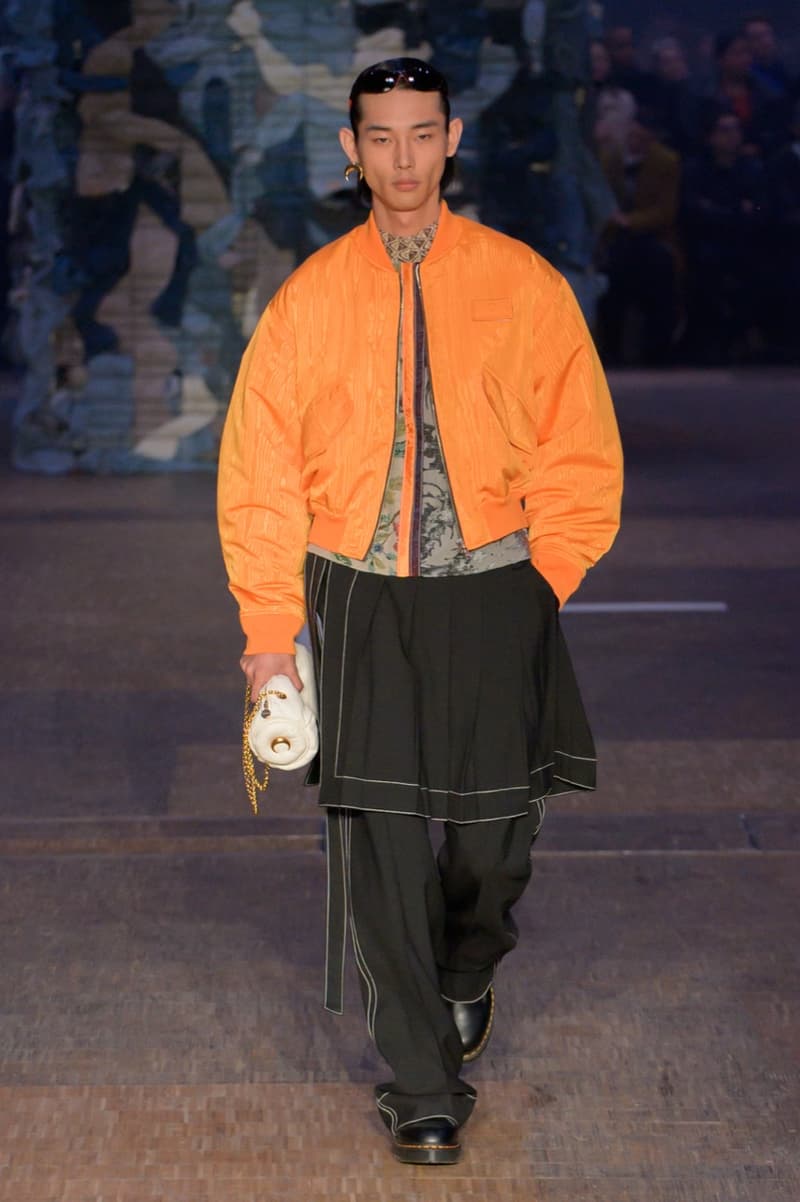 40 of 55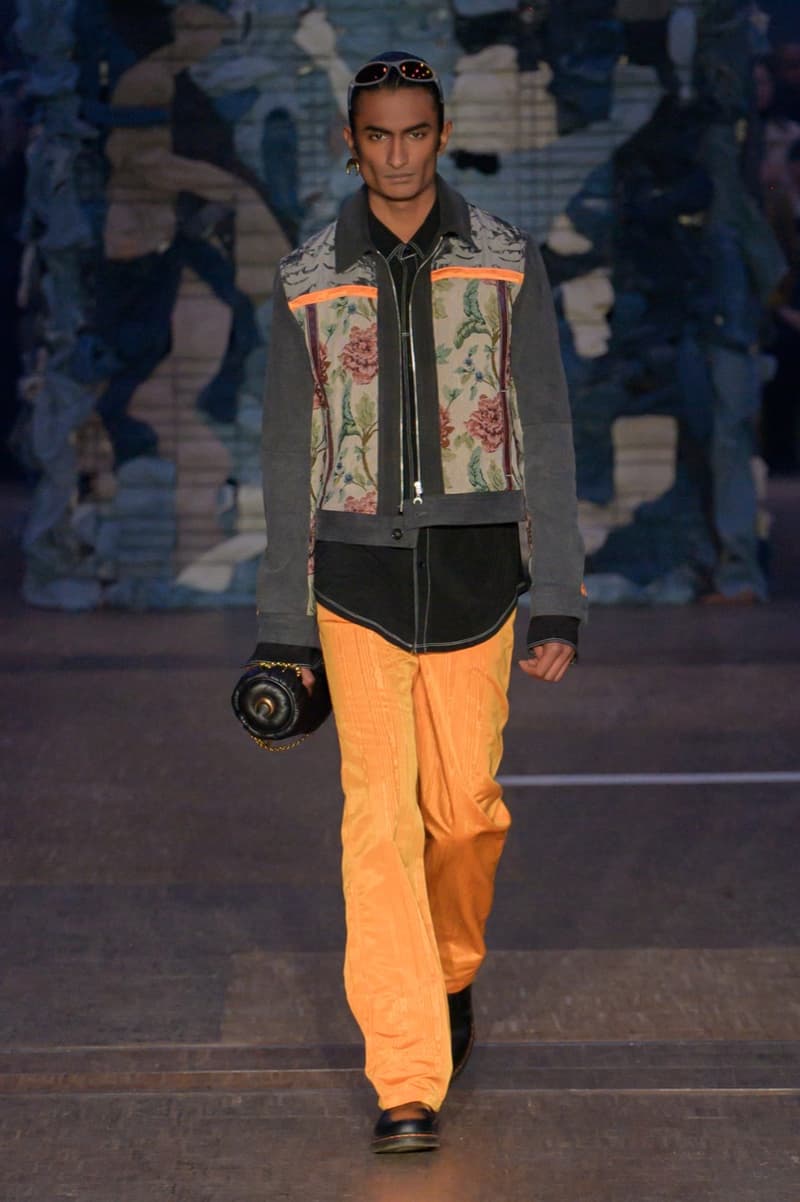 41 of 55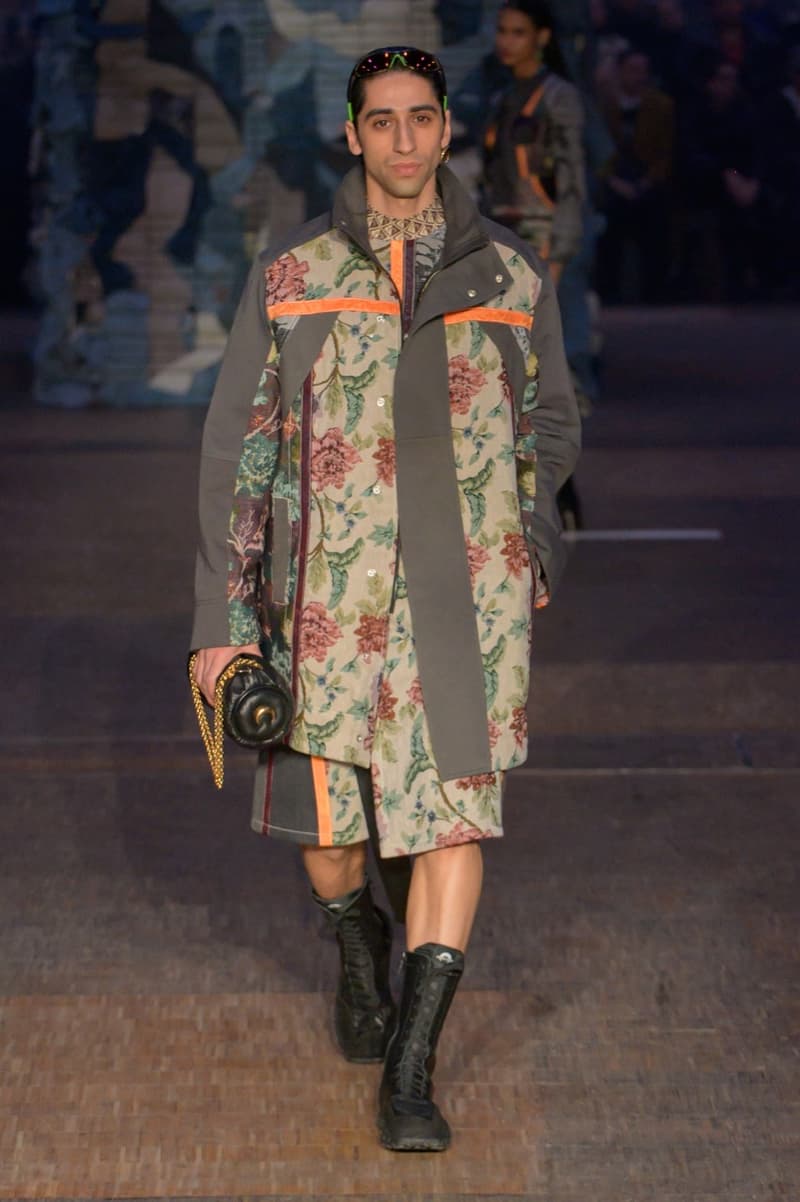 42 of 55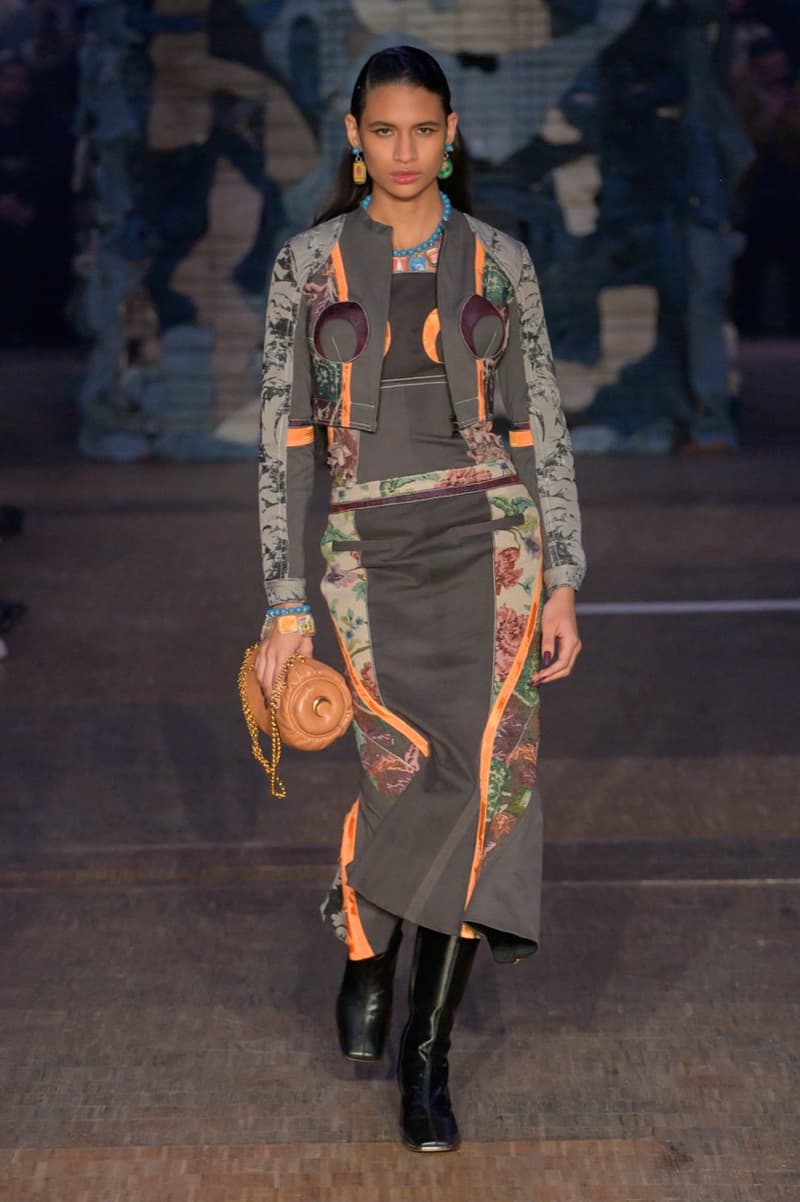 43 of 55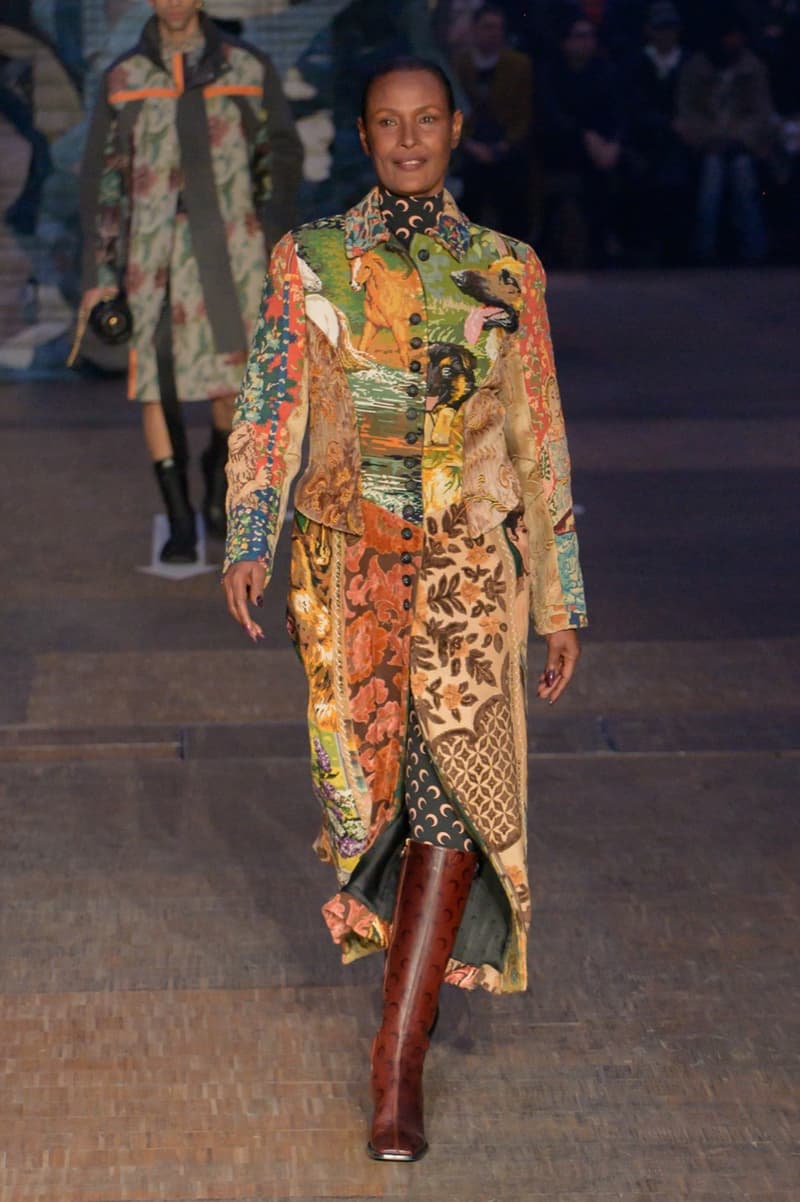 44 of 55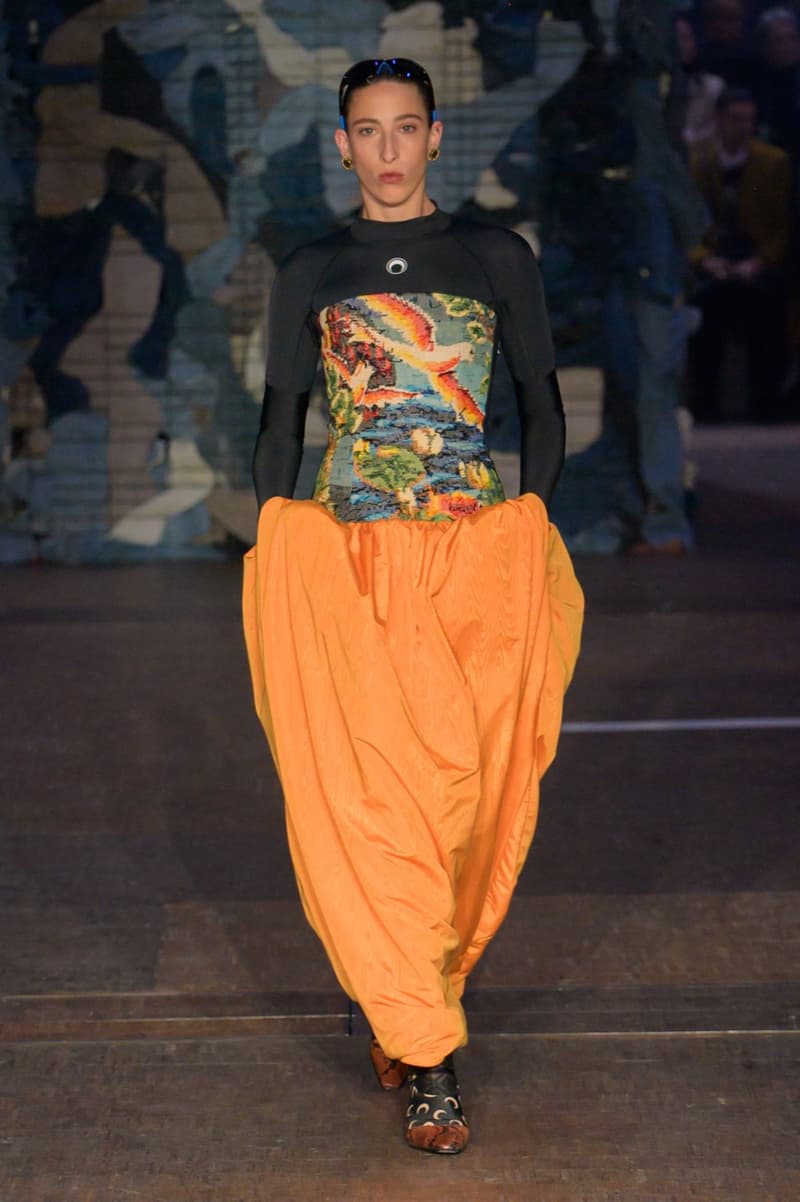 45 of 55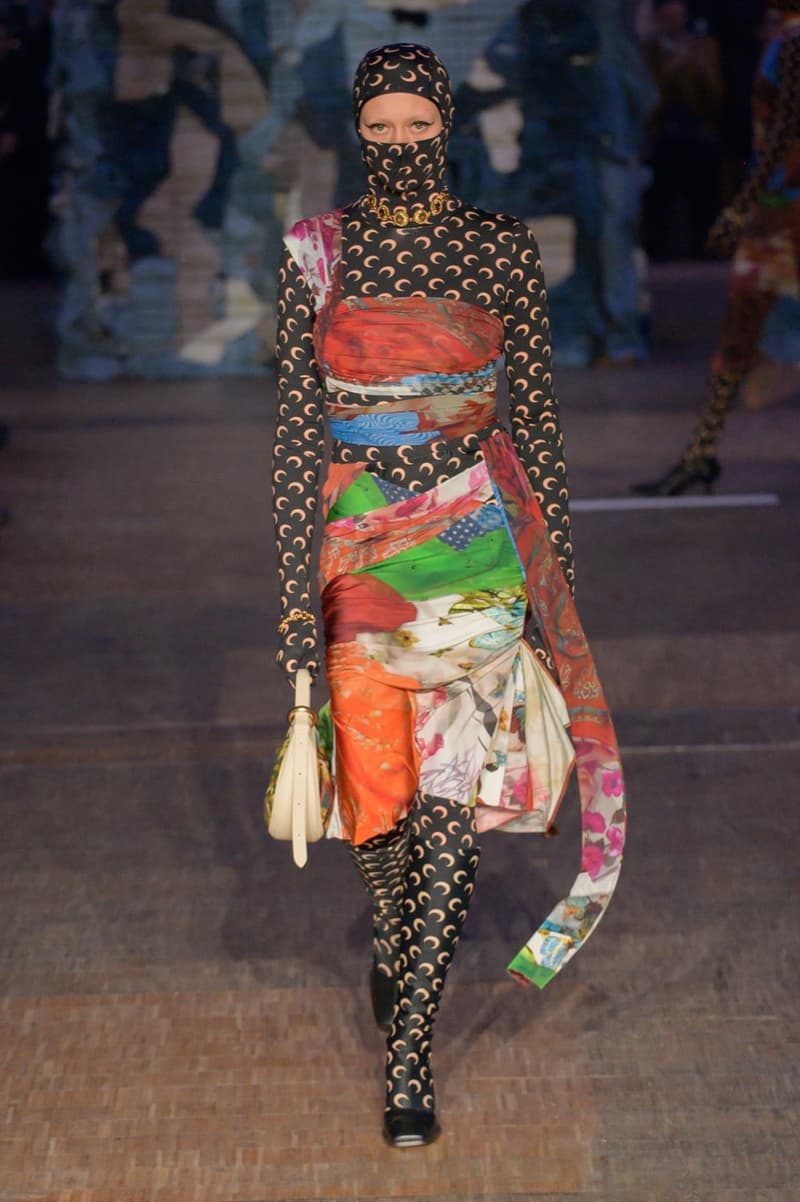 46 of 55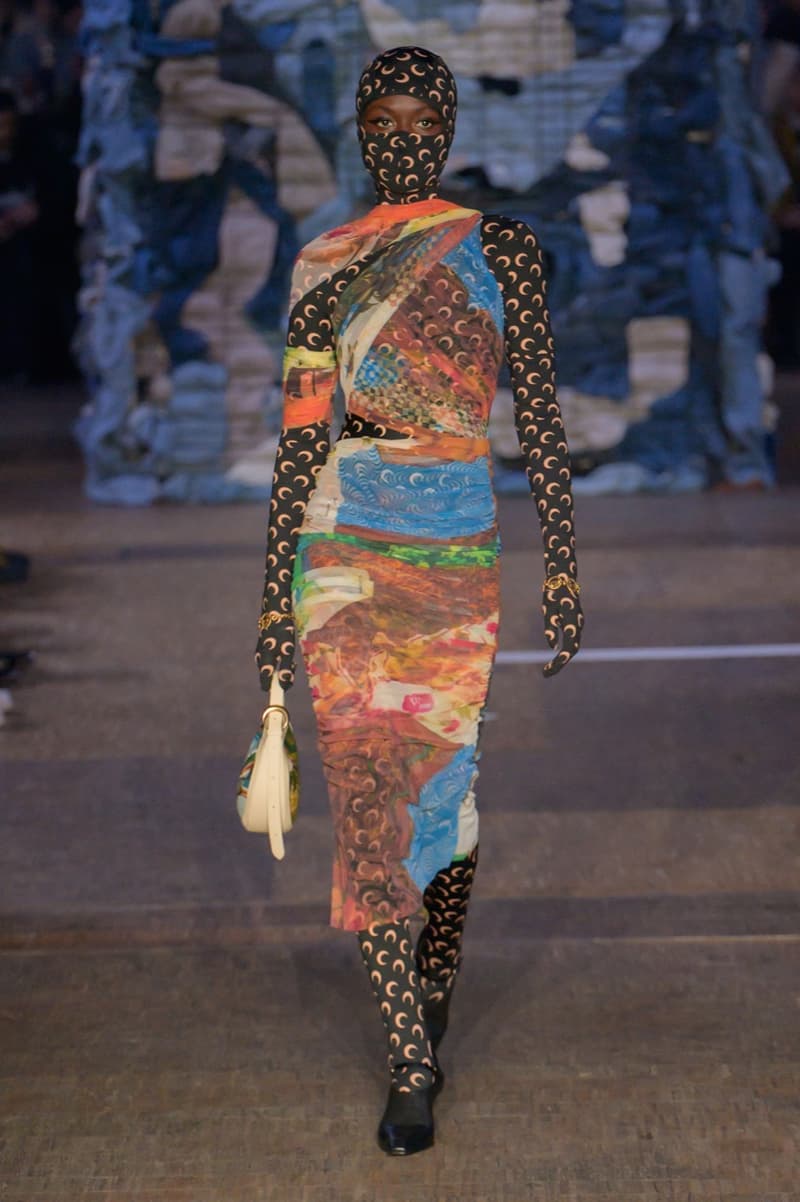 47 of 55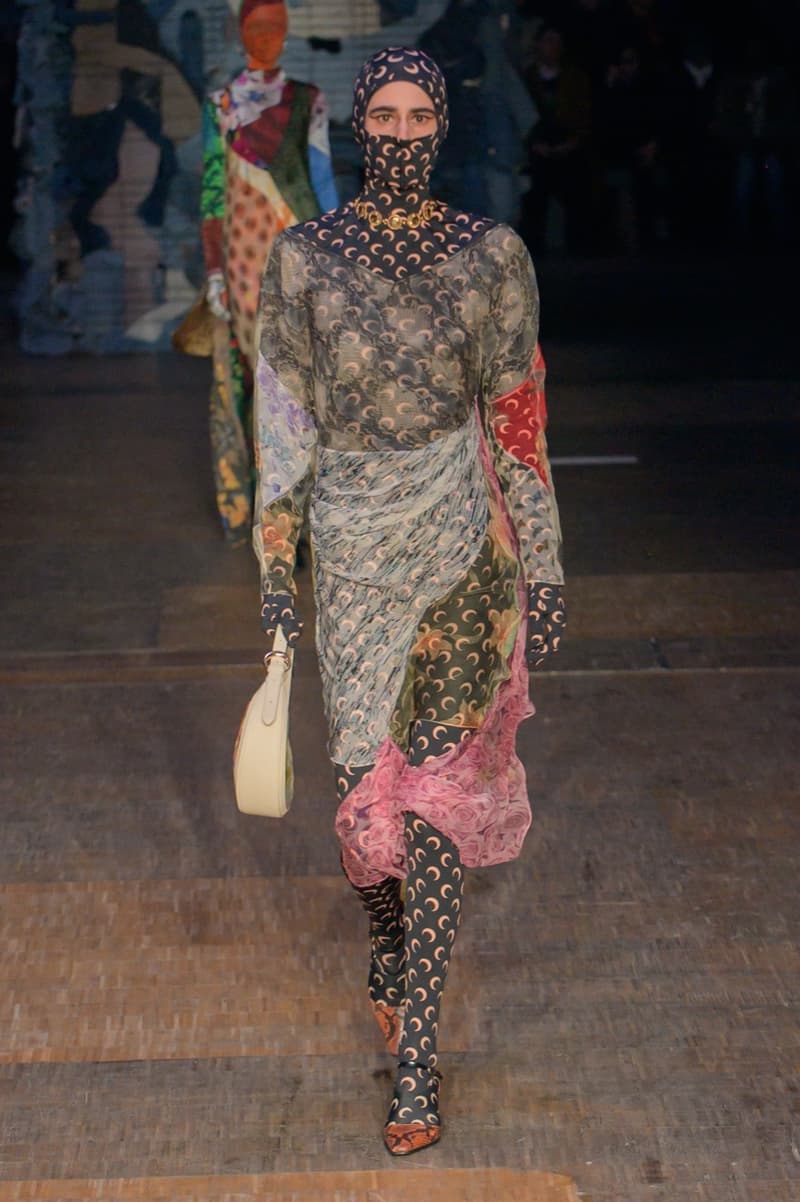 48 of 55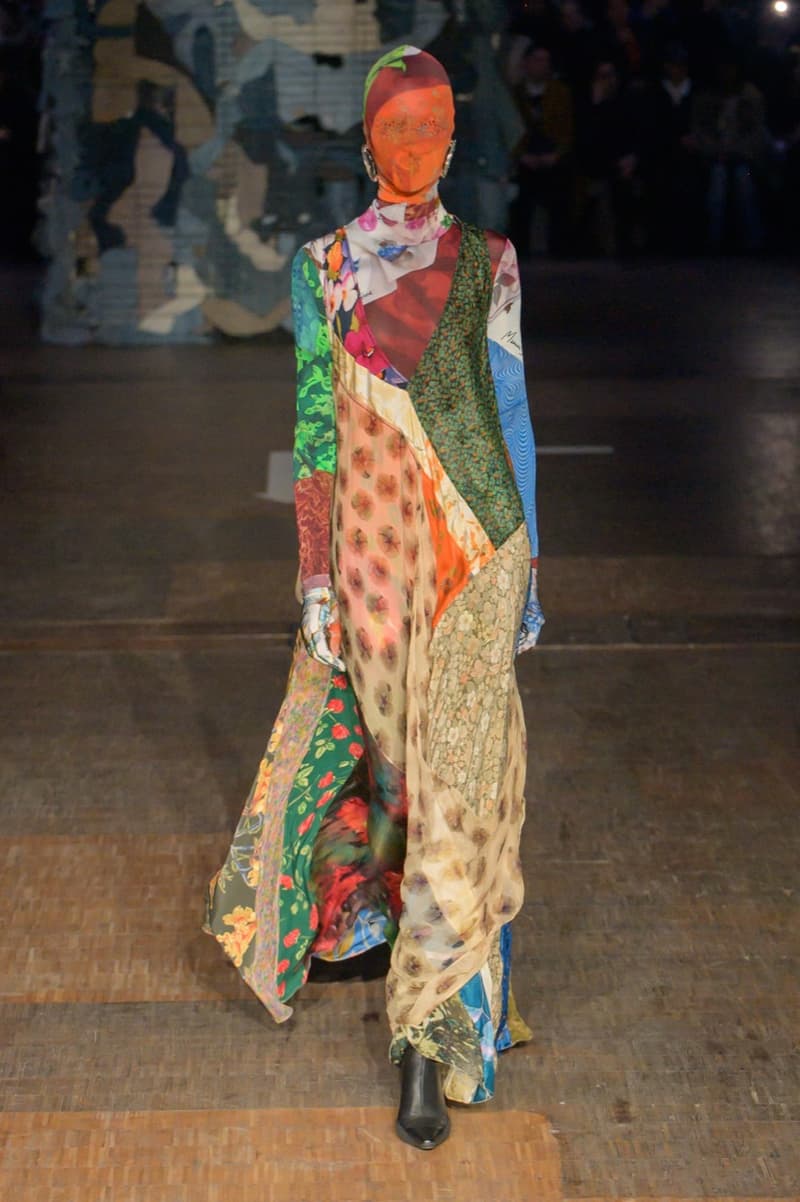 49 of 55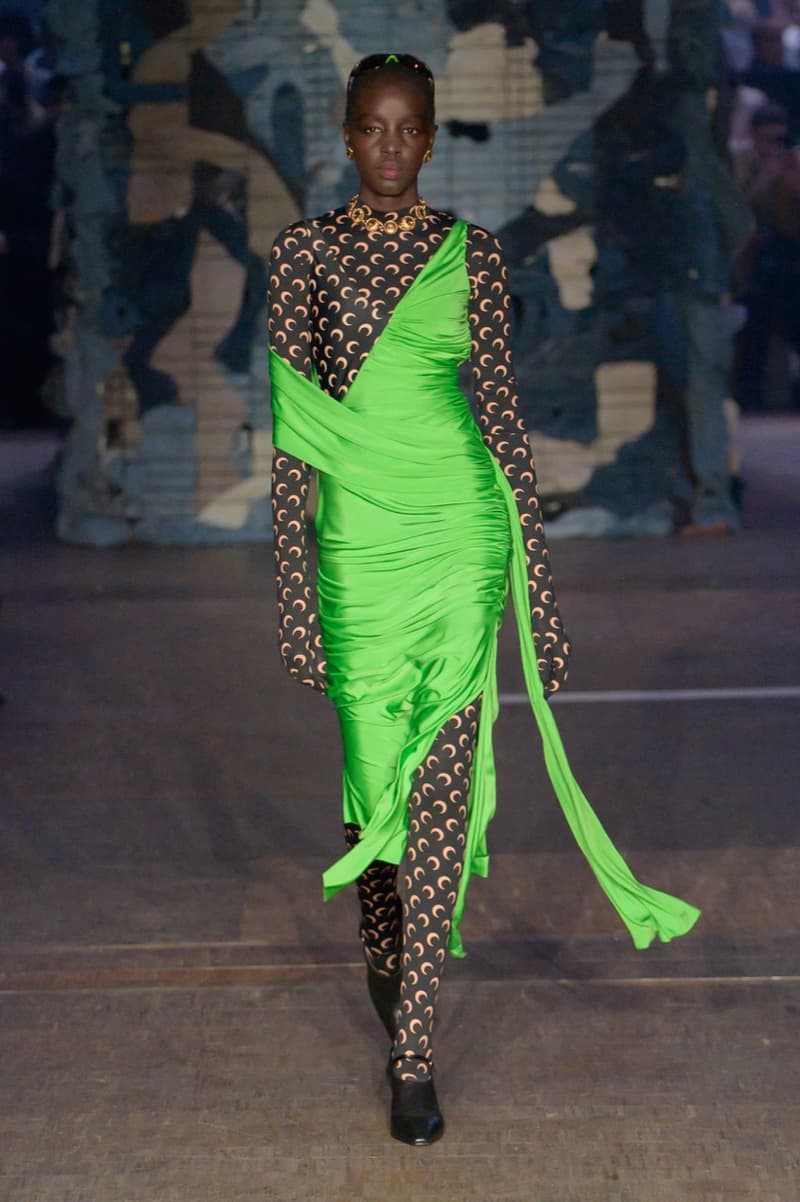 50 of 55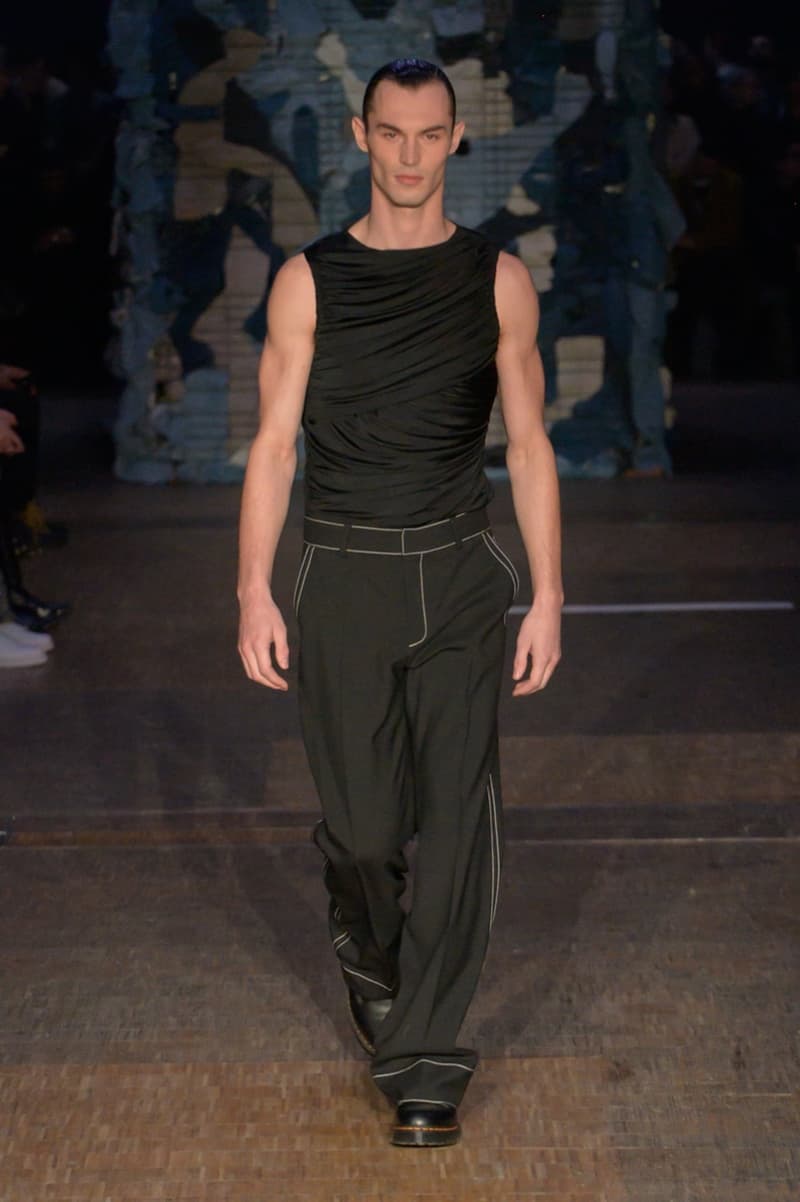 51 of 55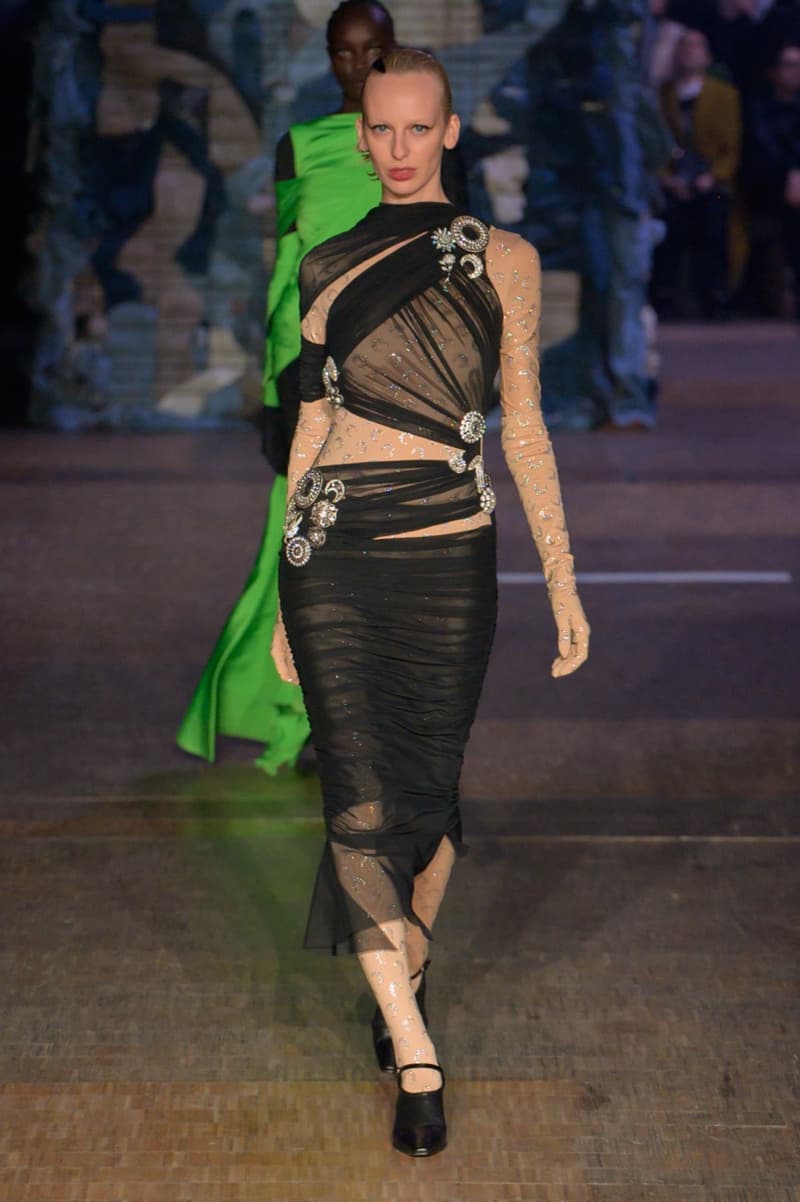 52 of 55
53 of 55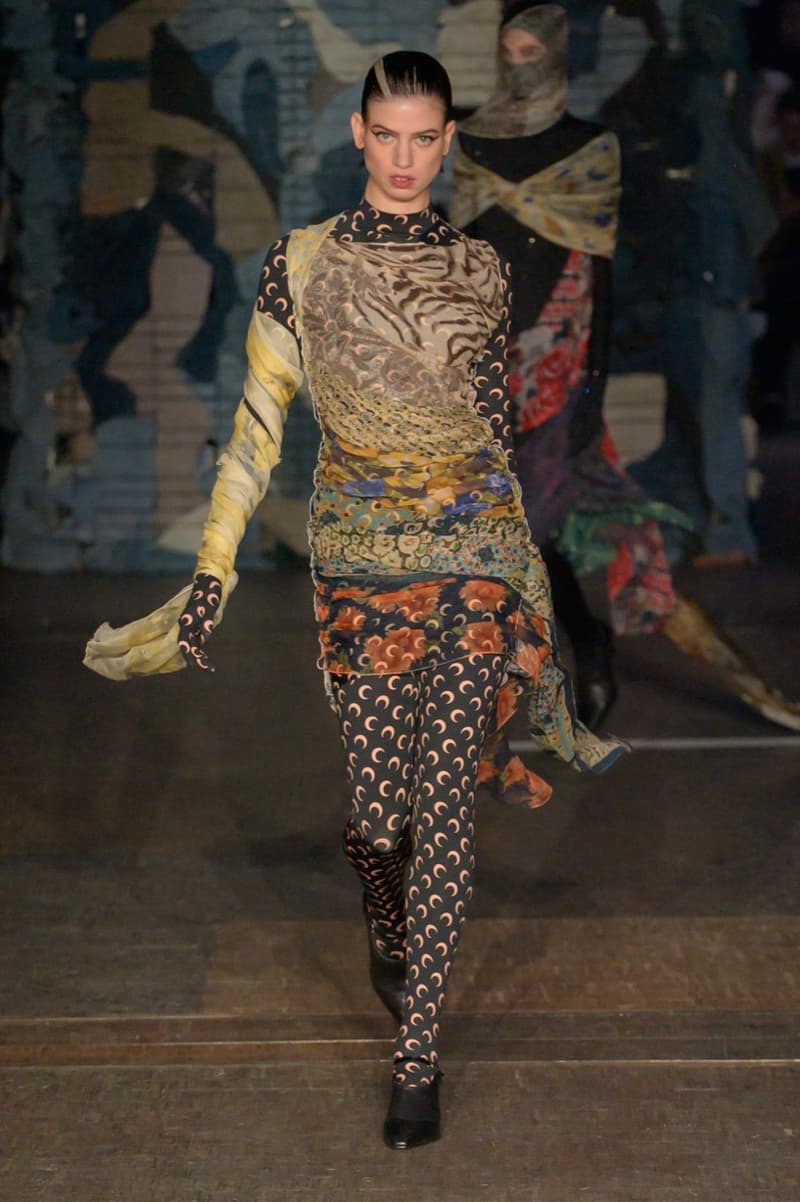 54 of 55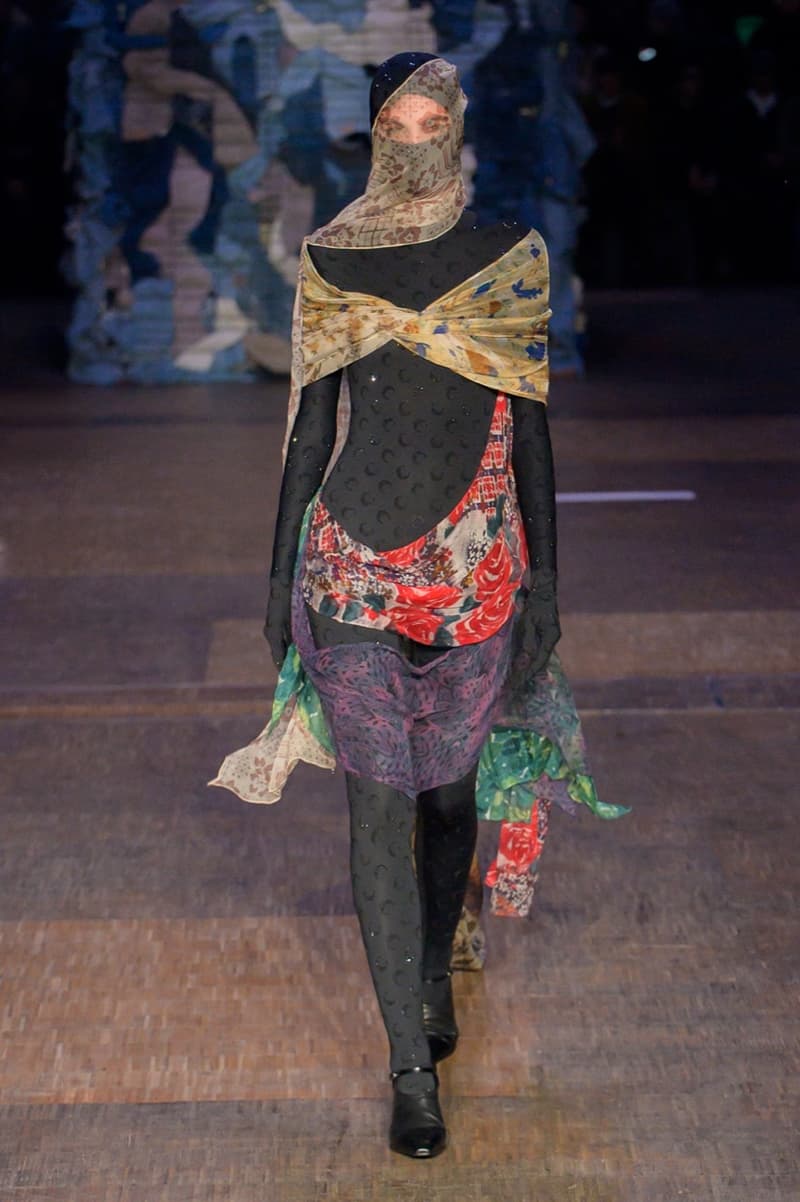 55 of 55
Fashion
Marine Serre's FW23 at Paris Fashion Week Was a Zero-Waste Show
The queen of sustainability strikes again.
Marine Serre's FW23 at Paris Fashion Week Was a Zero-Waste Show
The queen of sustainability strikes again.
Marine Serre's poignant Fall/Winter 2023 showcase at Paris Fashion Week took place at the Grande Halle de La Villette, and as always, it had a pretty important message behind it.
Potentially the first of its kind, the brand's PFW offering was a no-waste showcase, in that "all elements" of the show relied on "found elements" and the eight-meter tall towers of abandoned textiles (which provided the set) were "destined to provide the raw materials of future house designs," according to the show notes.
The showcase probed its attendees to consider the "unsustainable rhythms of [their] daily lives," hoping to bring necessary attention to the ongoing climate disaster. As a result, the show opened itself to members of the public, in the hopes that the more voices that come together, the more that meaningful change could take place.
Marine Serre's showcase was split into five groupings, with the first drawing attention to the unsustainable nature of "earth-friendly" cotton tote bags. The notes explain that each tote would need to be used 20,000 times in order to offset its initial production impact, with the pieces on show (made up of trucker jackets, coats, bowling shirts and skirts) offering an alternate use for the seemingly unnecessary resource.
FW23 then turned its attention to the brand's signature design codes, offering reimagined versions developed with recovered denim, household linens and leathers alongside recycled fishing lines and nets. Continuing its deadstock rebellion, the house reworked patterned tapestries, jacquards and brocade fabrics, transforming the materials into figure-hugging works of art.
Take a look at the collection in full above.
While you're here, check out Kylie Jenner's Schiaparelli look for Paris Couture Week.
---
Share this article