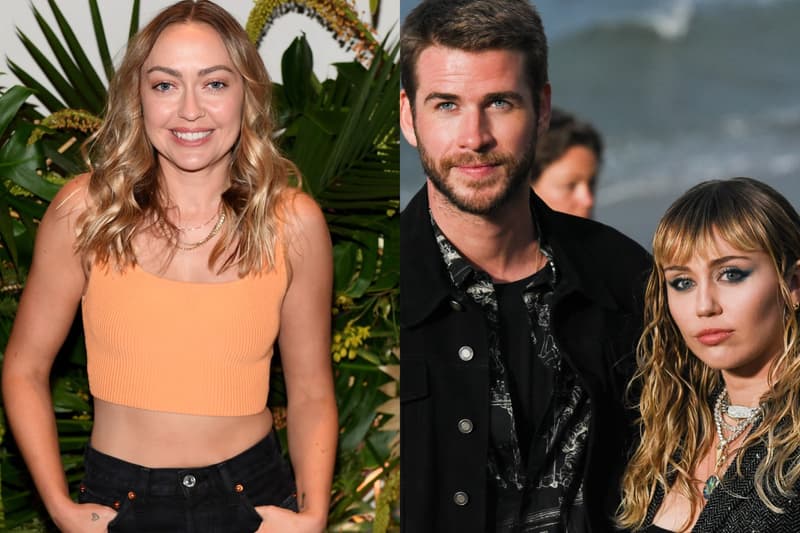 Entertainment
Miley Cyrus' Sister Brandi Addresses Speculation on "Flowers" Being About Liam Hemsworth
Calling her younger sister a "genius."
Miley Cyrus' Sister Brandi Addresses Speculation on "Flowers" Being About Liam Hemsworth
Calling her younger sister a "genius."
It's been over a week since Miley Cyrus dropped her latest single, "Flowers," which many believe is about her ex Liam Hemsworth. Now, her sister Brandi Cyrus is commenting on that possibility.
"Miley's new song, all the tea … and all the narratives that fans are making on TikTok. It's so good," Brandi recently told Wells Adams on their Your Favorite Thing podcast. "The song did come out on his birthday — was that on purpose? I don't know. Can't say. Genius, though."
In addition to the song dropping on the Australian actor's birthday, the lyrics seem to be a response to Bruno Mars' "If I Was Your Man," which is a track Liam reportedly dedicated to Miley.
In "Flowers," Miley sings, "I can buy myself flowers/ Write my name in the sand/ Talk to myself for hours/ Say things you don't understand/ I can take myself dancing/ And I can hold my own hand/ Yeah, I can love me better than you can."
Meanwhile, in "If I Was Your Man," Bruno sings, "I should have bought you flowers/ And held your hand/ Should have gave you all my hours/ When I had the chance/ Take you to every party 'cause all you wanted to do was dance."
Revisit "Flowers" below.
---
Share this article