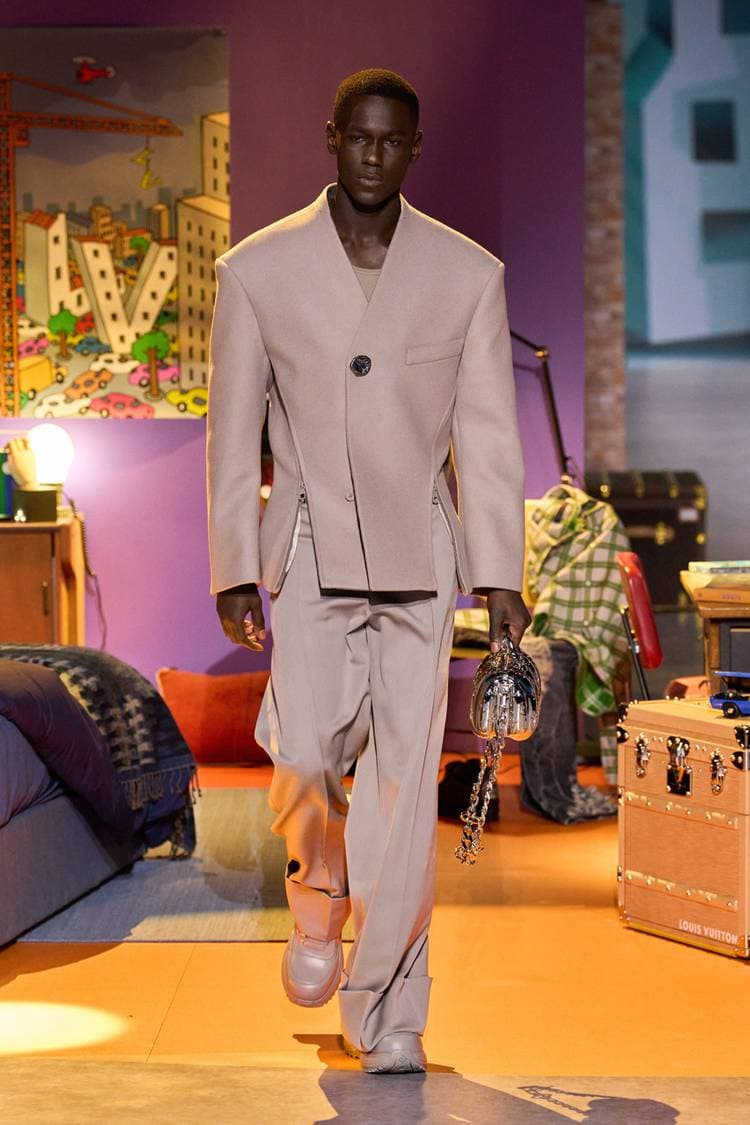 1 of 70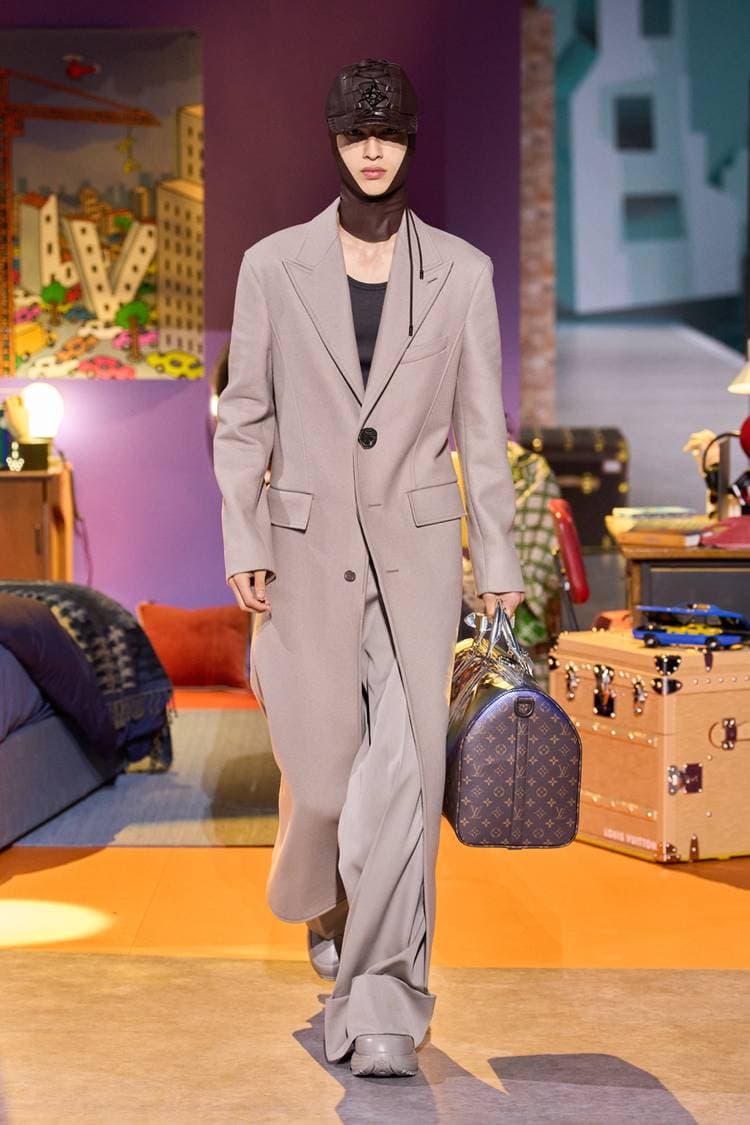 2 of 70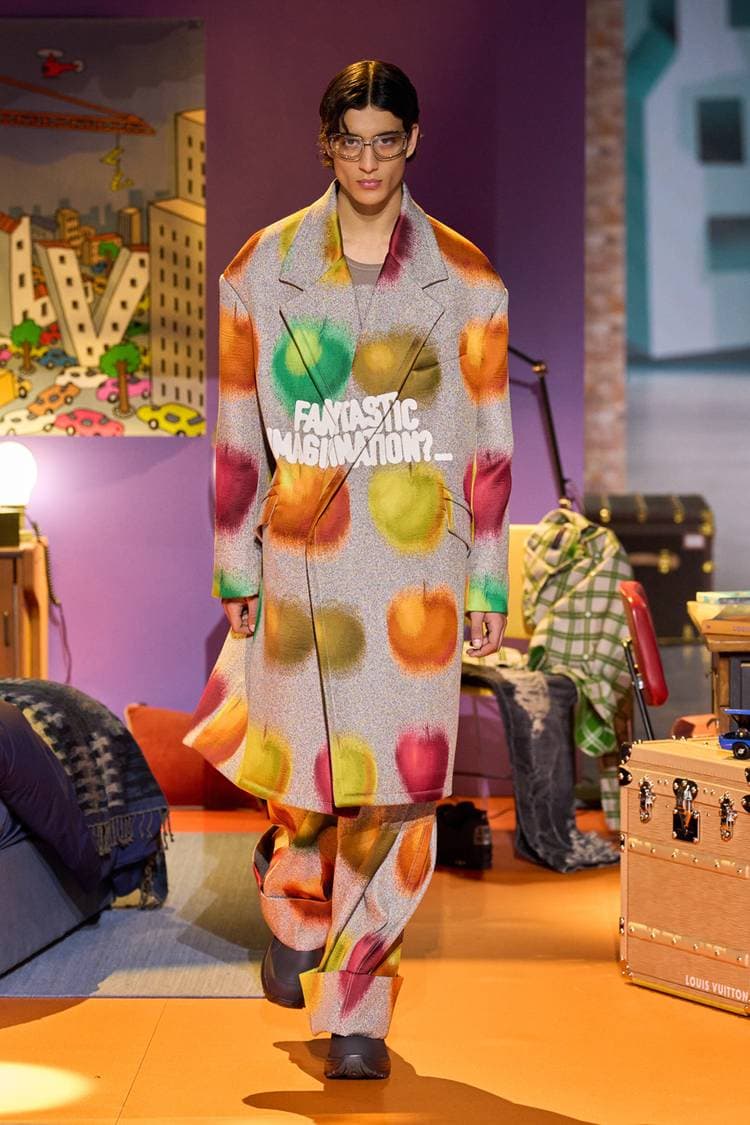 3 of 70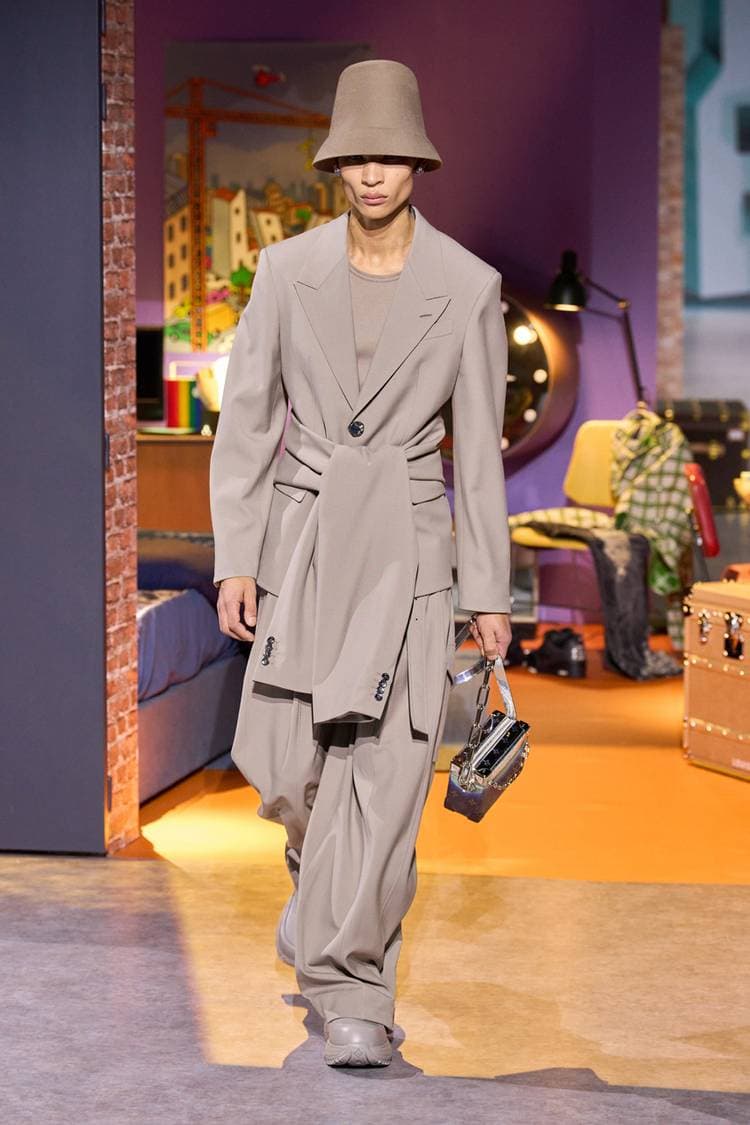 4 of 70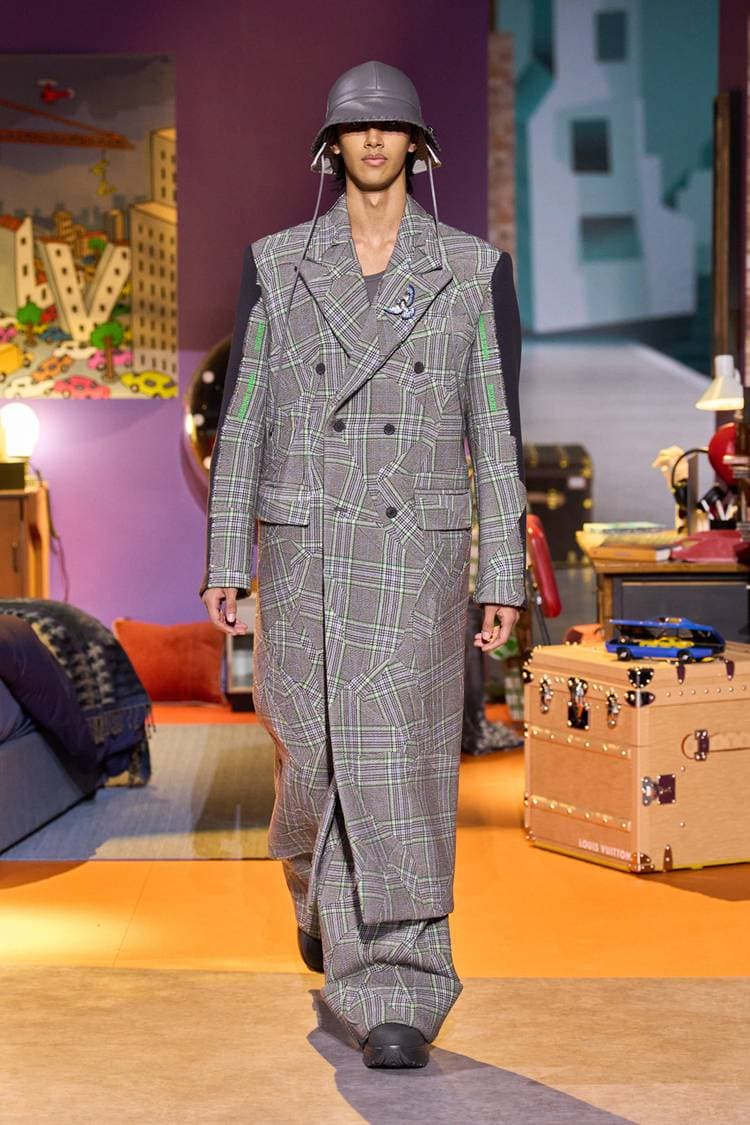 5 of 70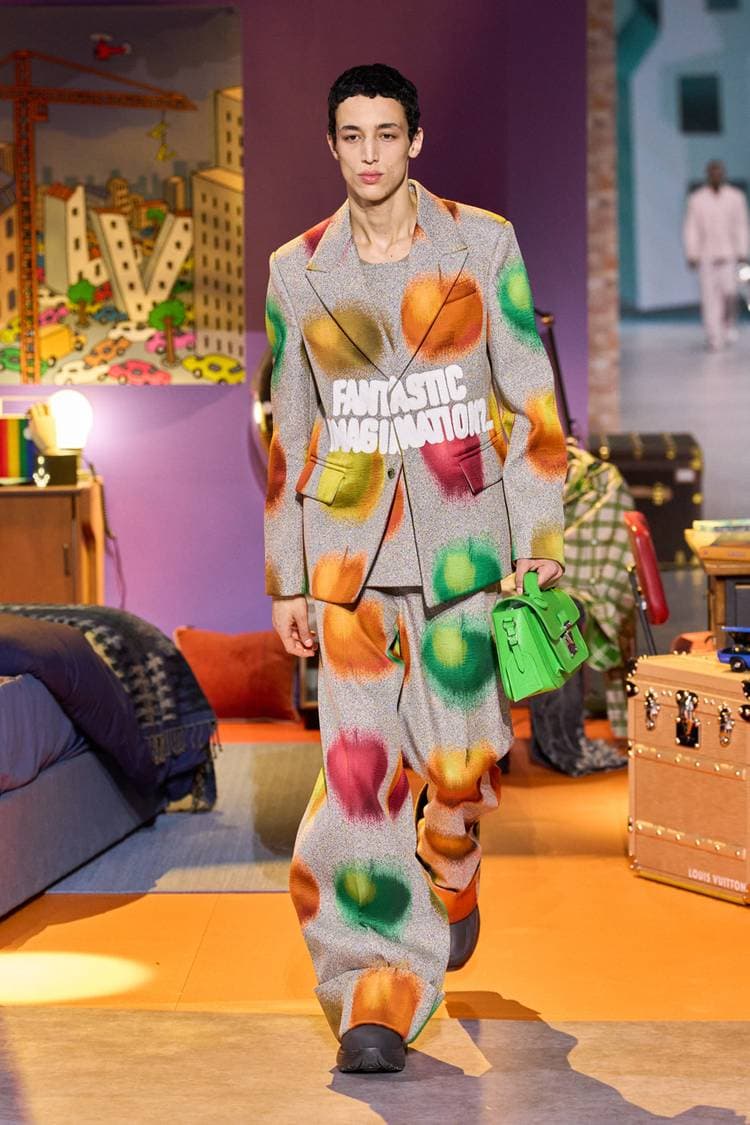 6 of 70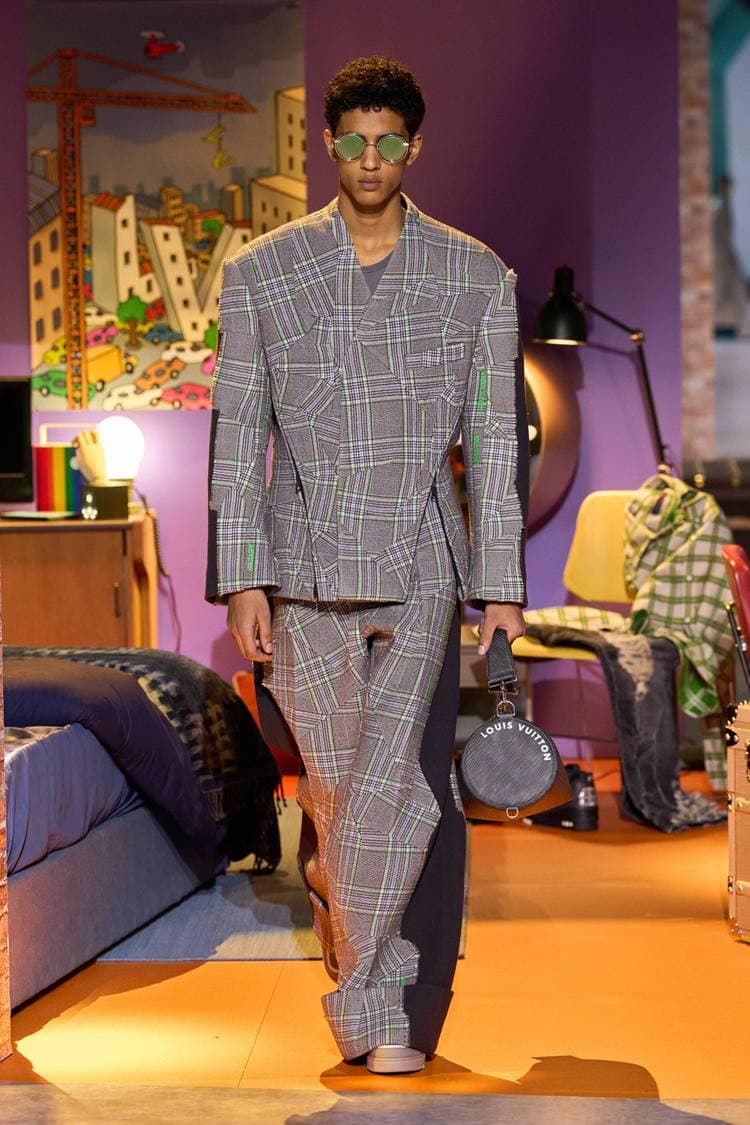 7 of 70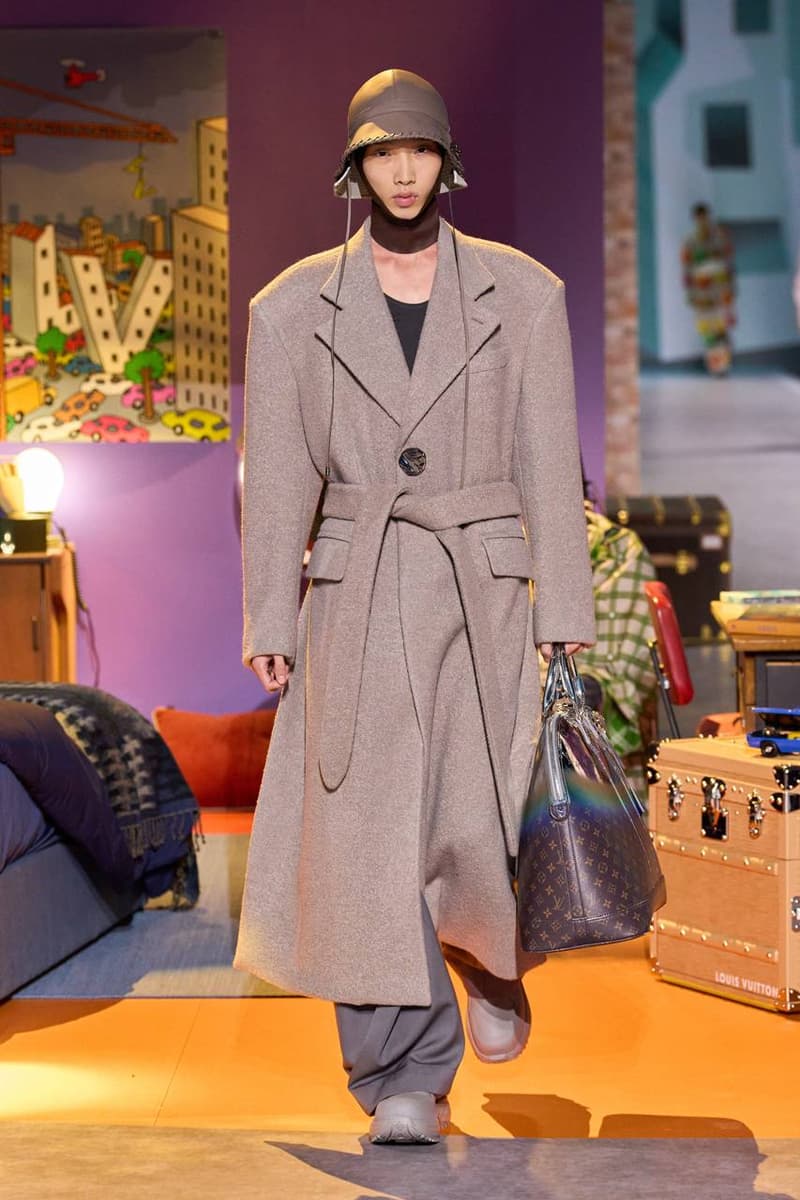 8 of 70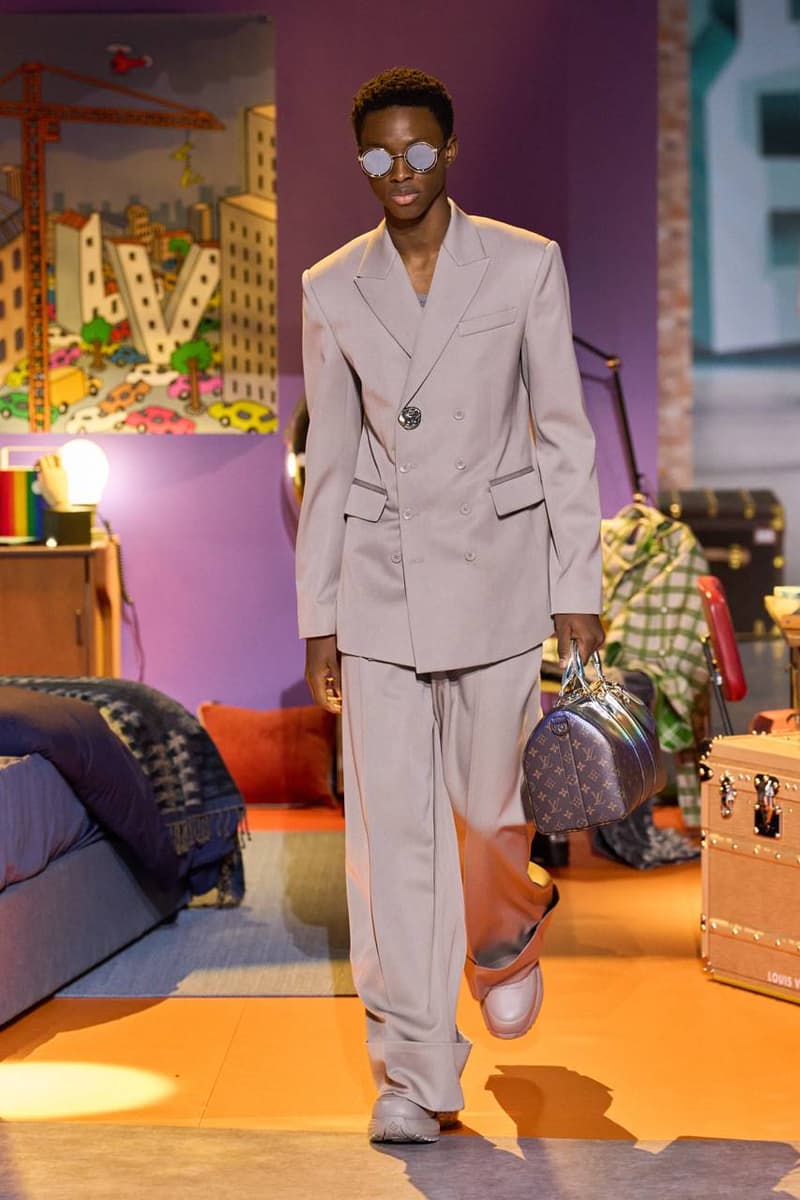 9 of 70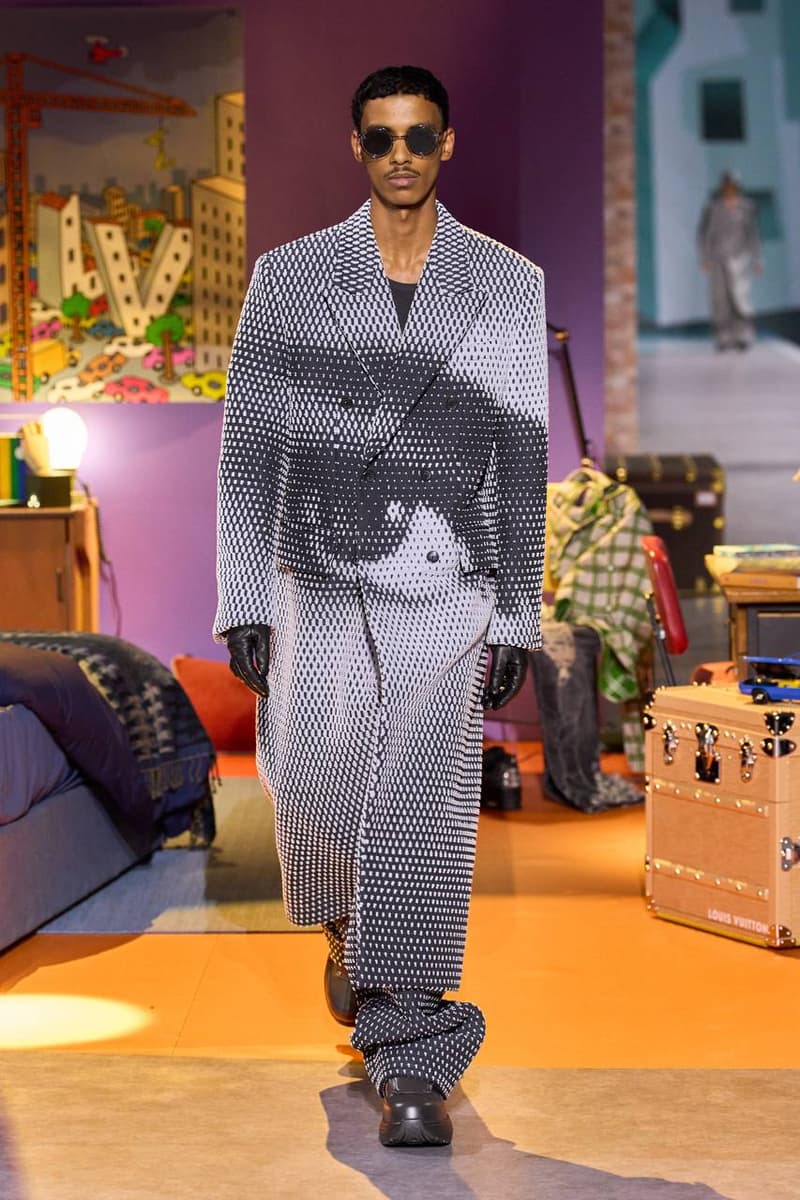 10 of 70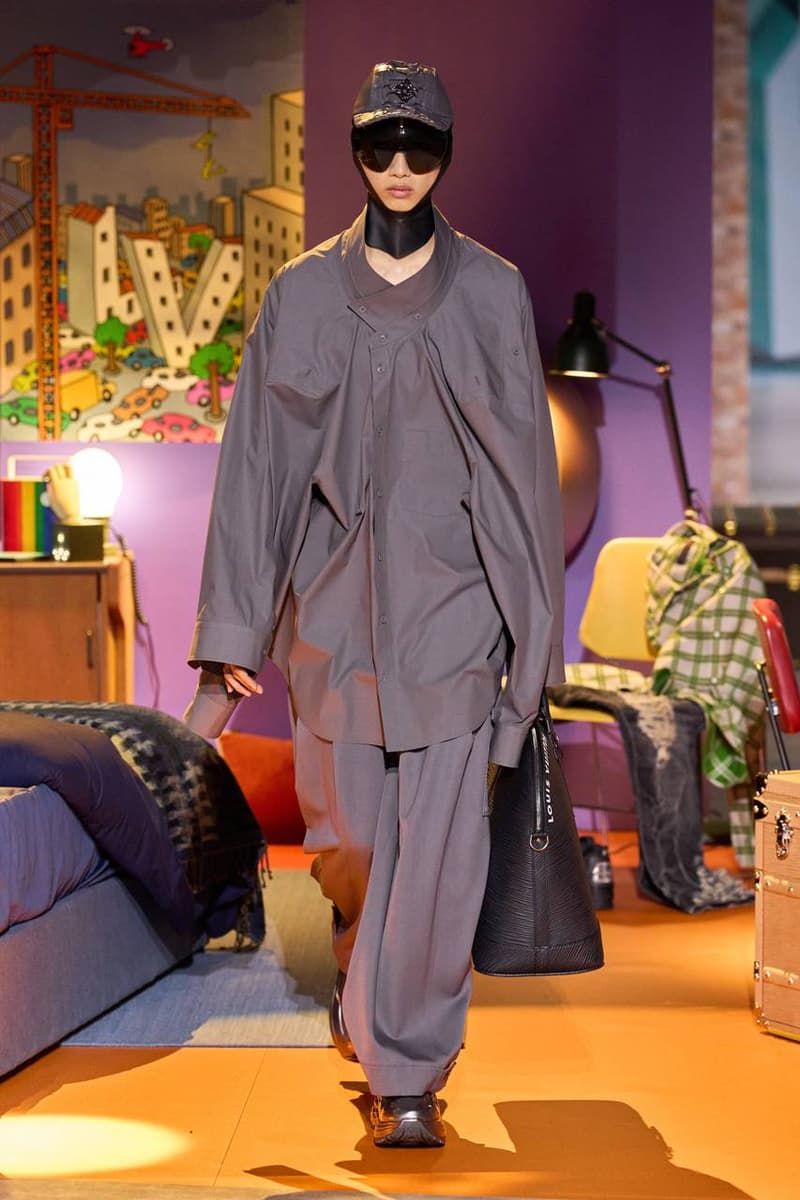 11 of 70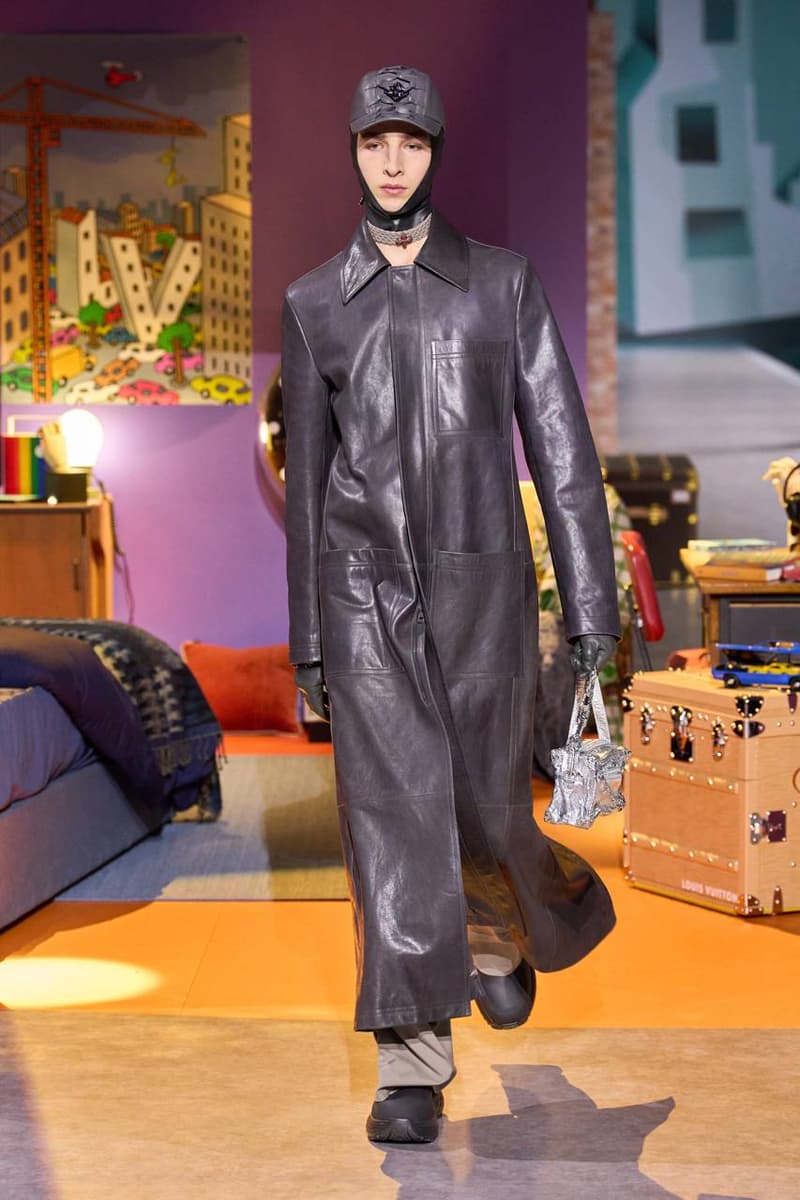 12 of 70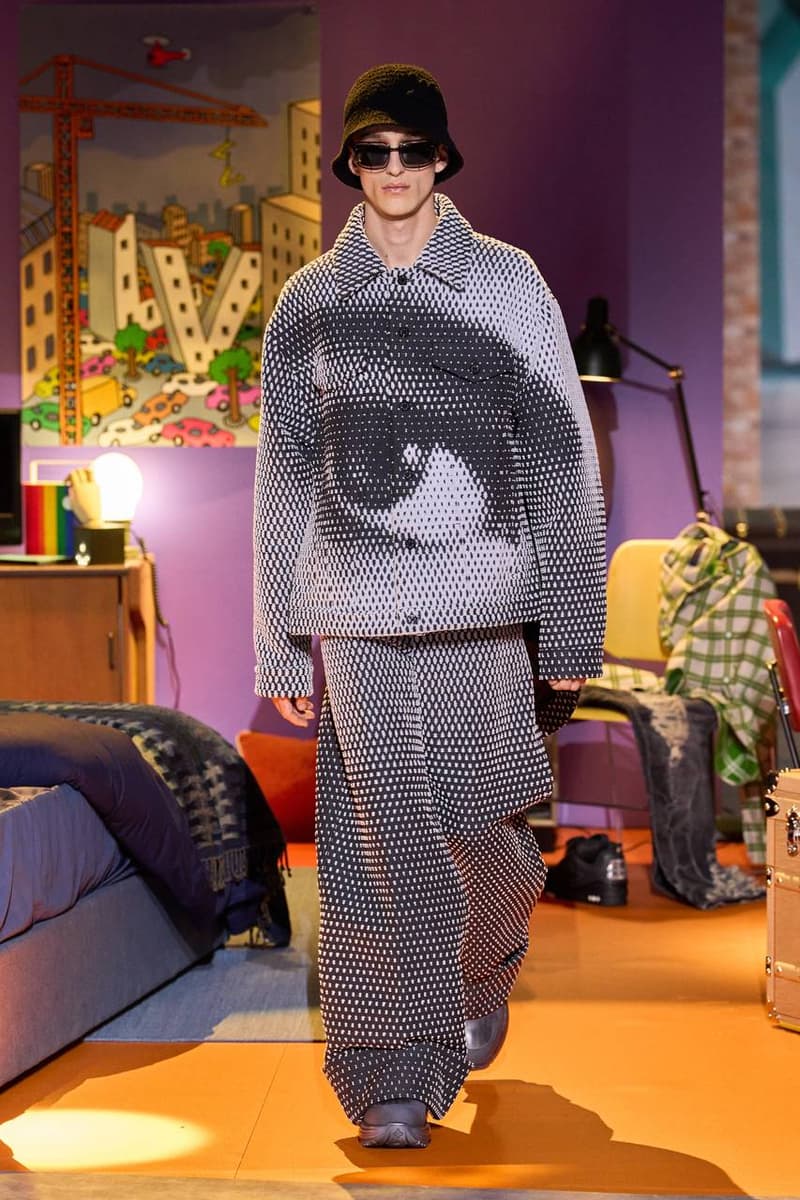 13 of 70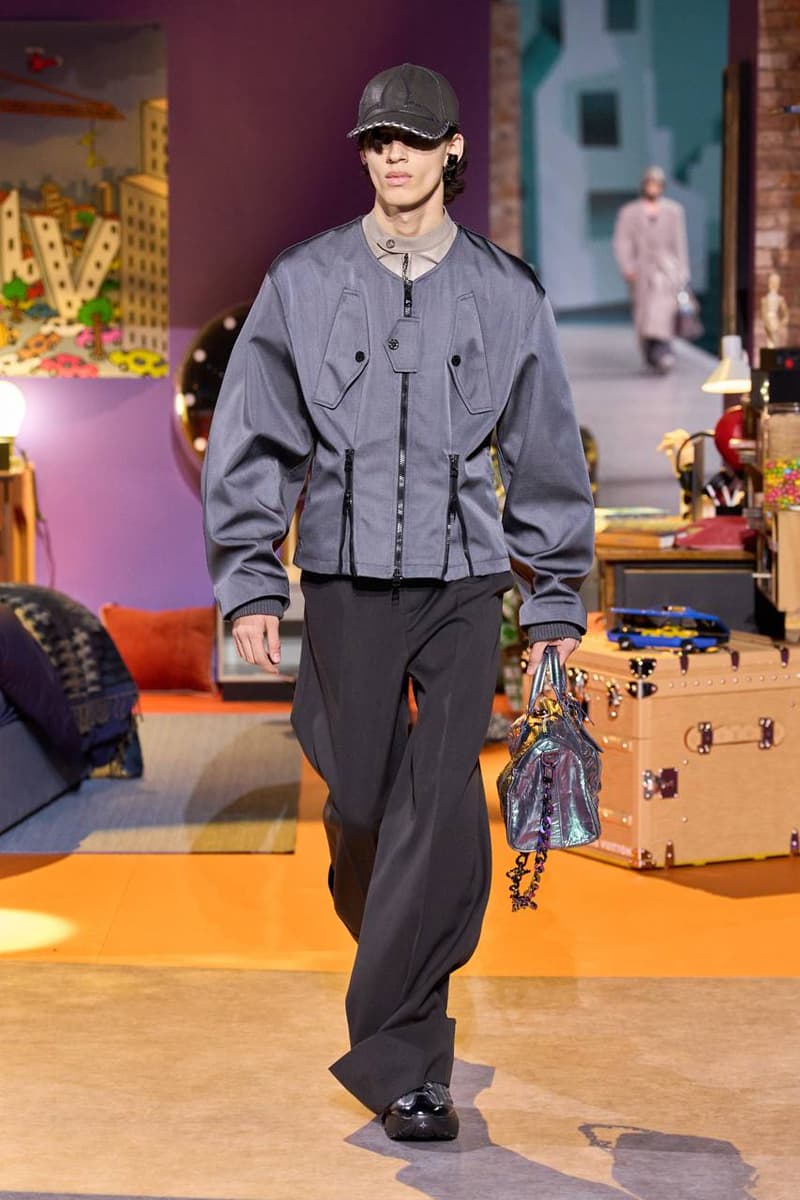 14 of 70
15 of 70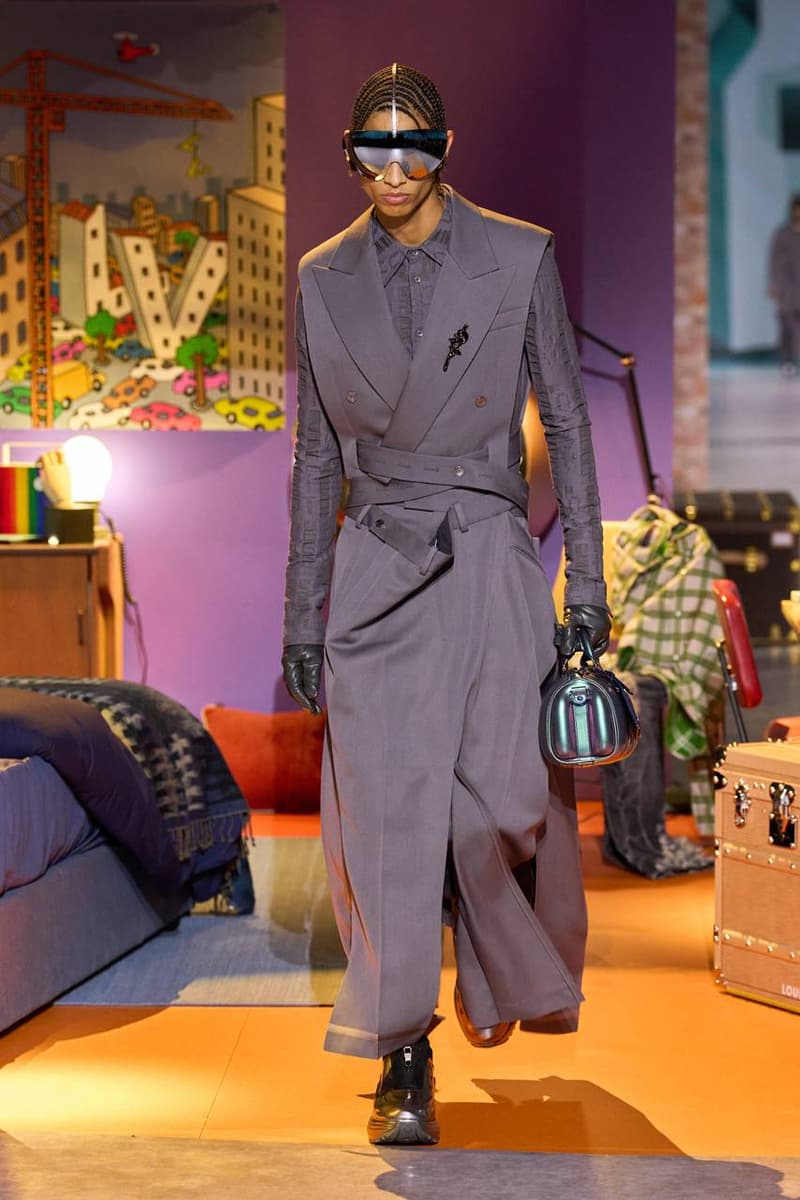 16 of 70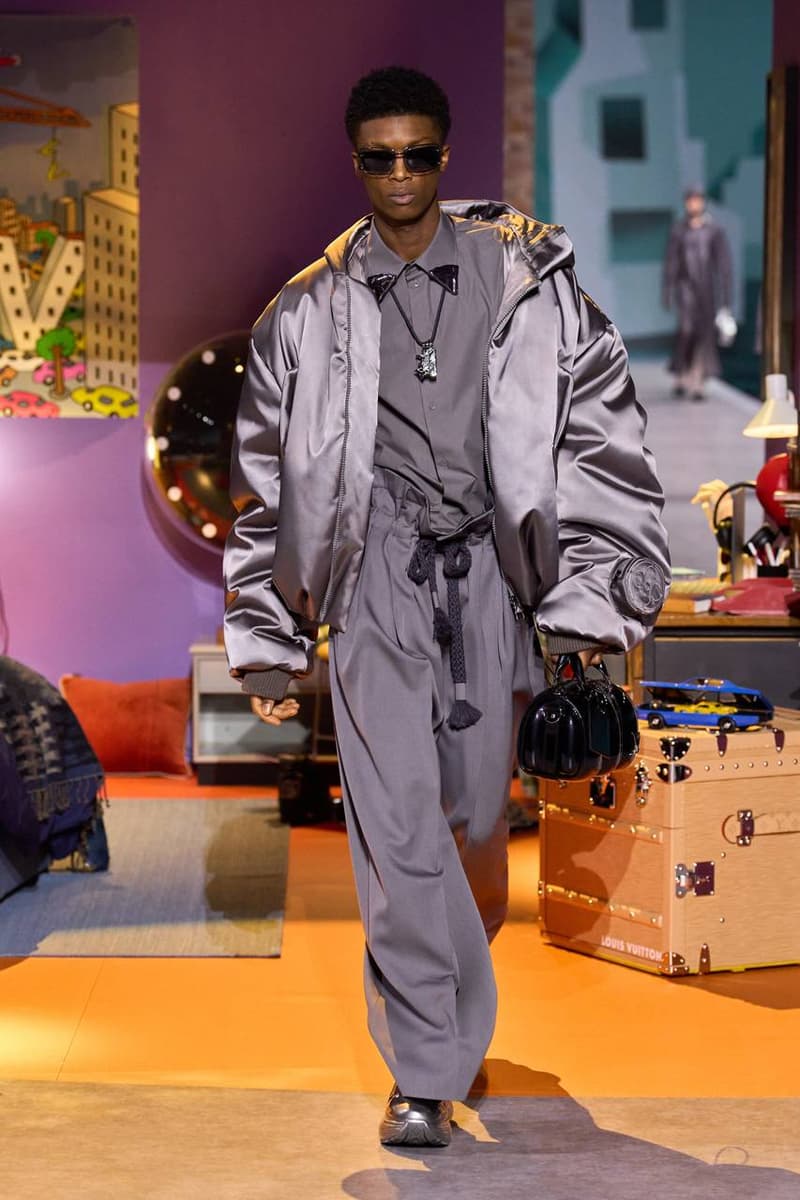 17 of 70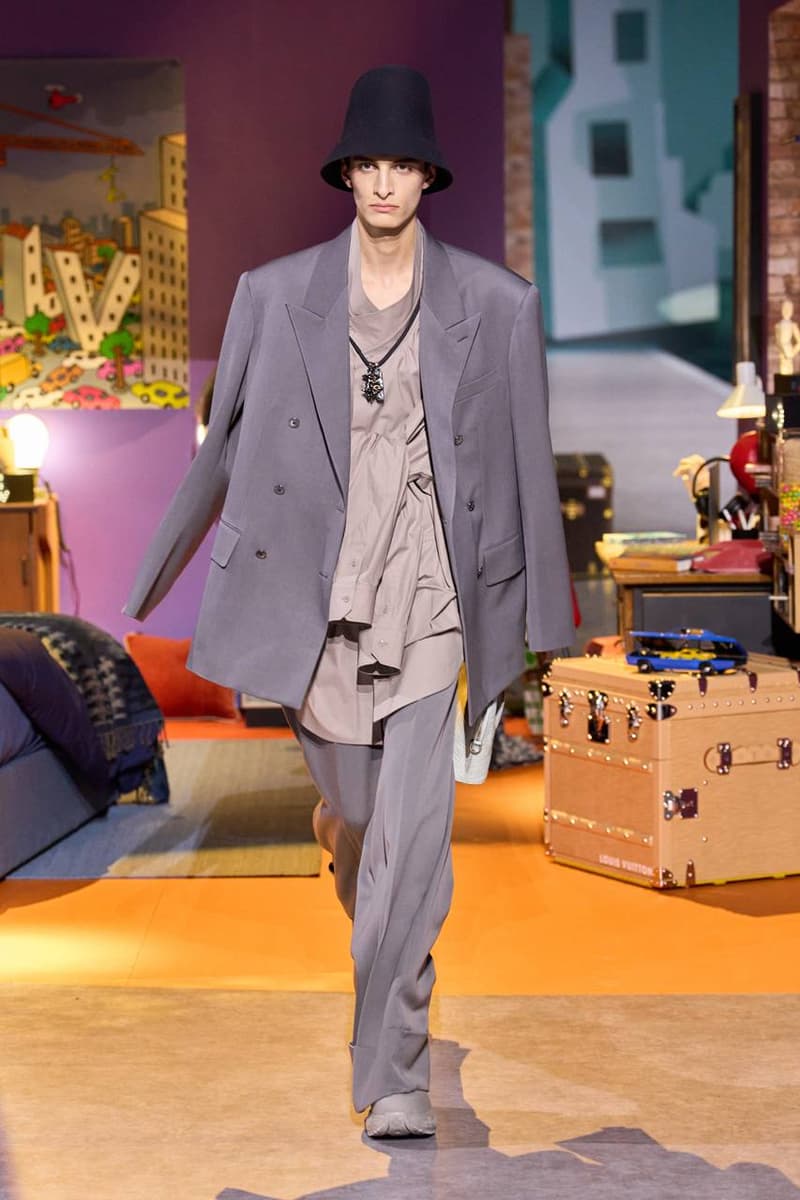 18 of 70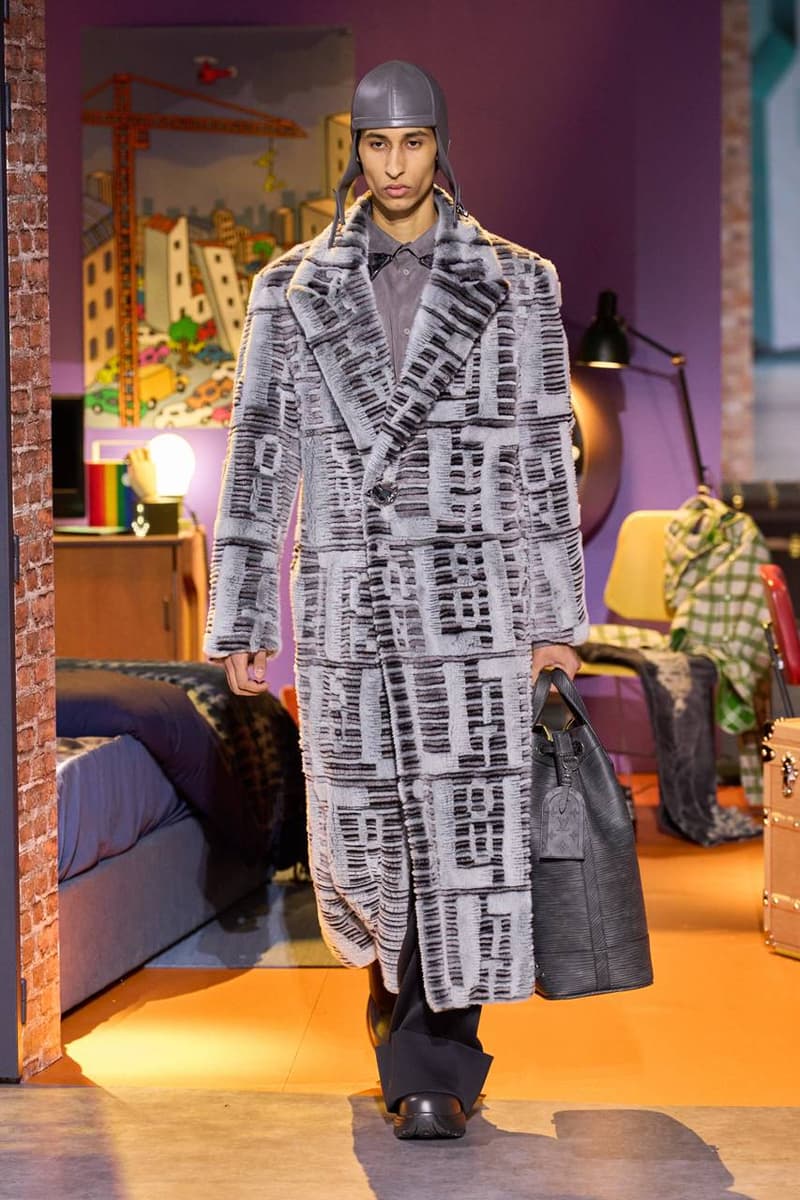 19 of 70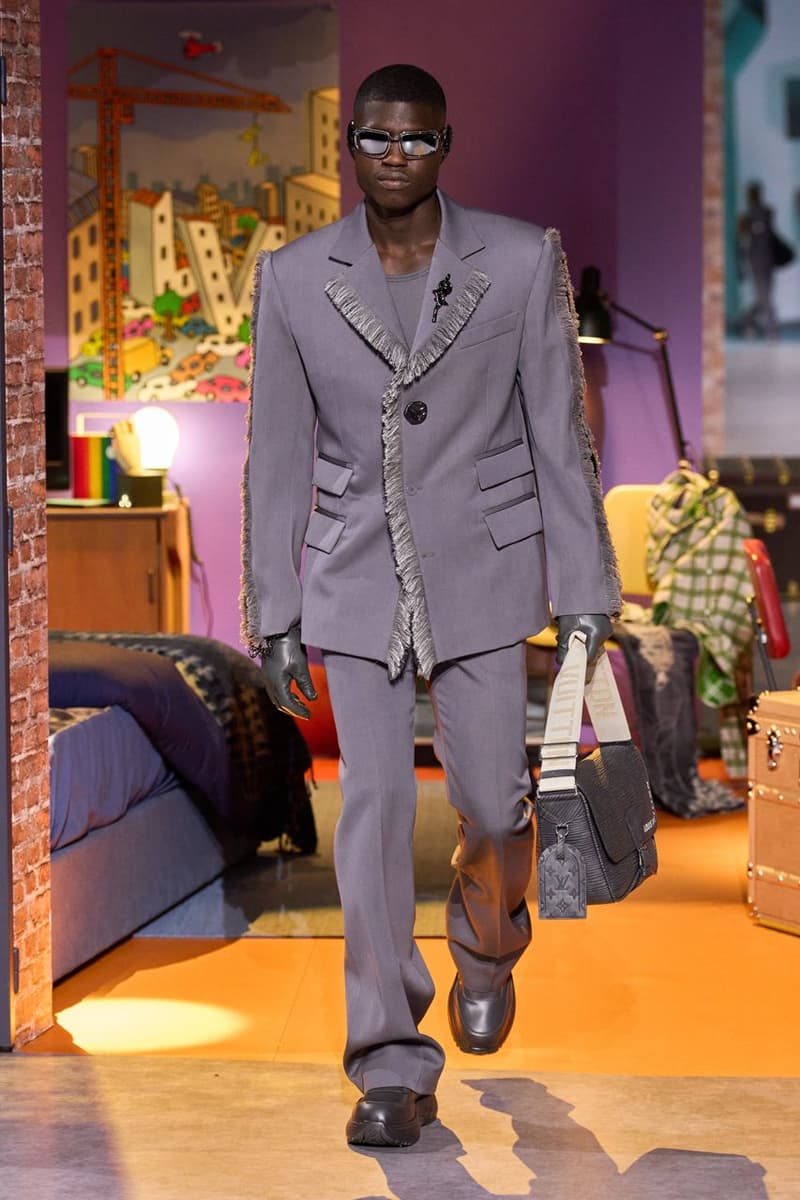 20 of 70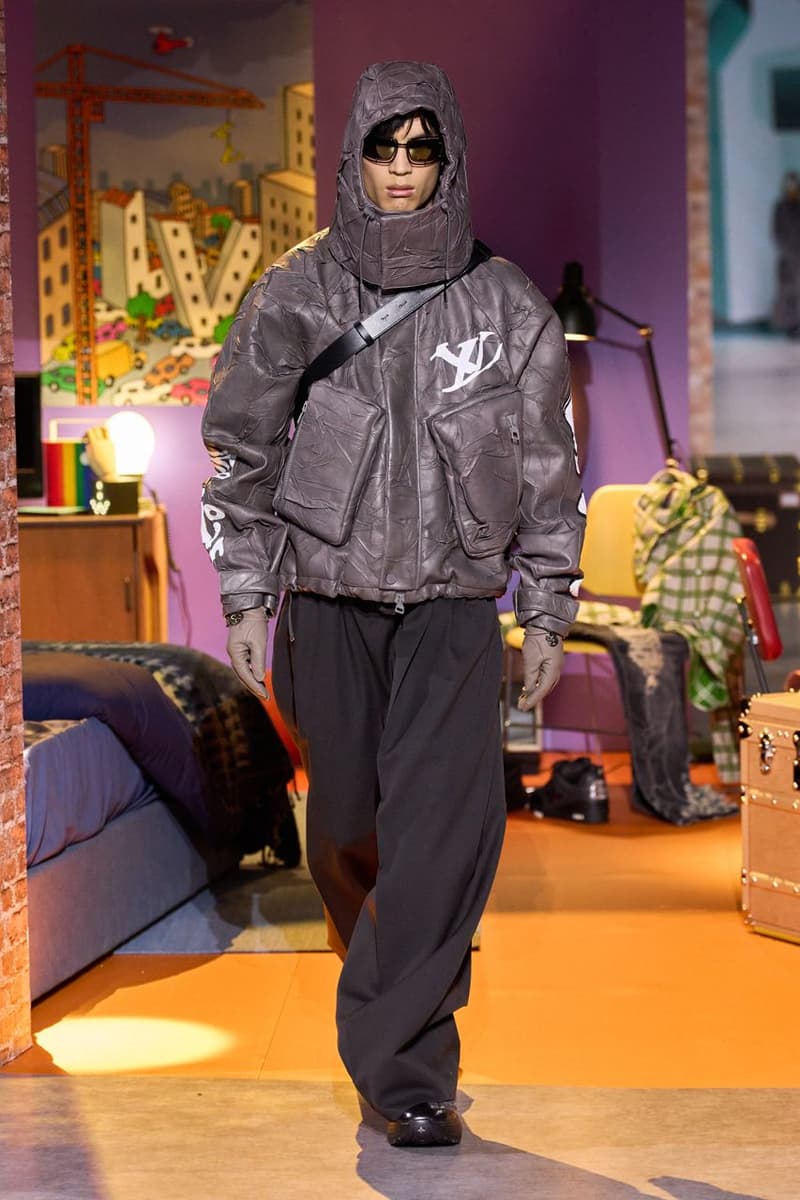 21 of 70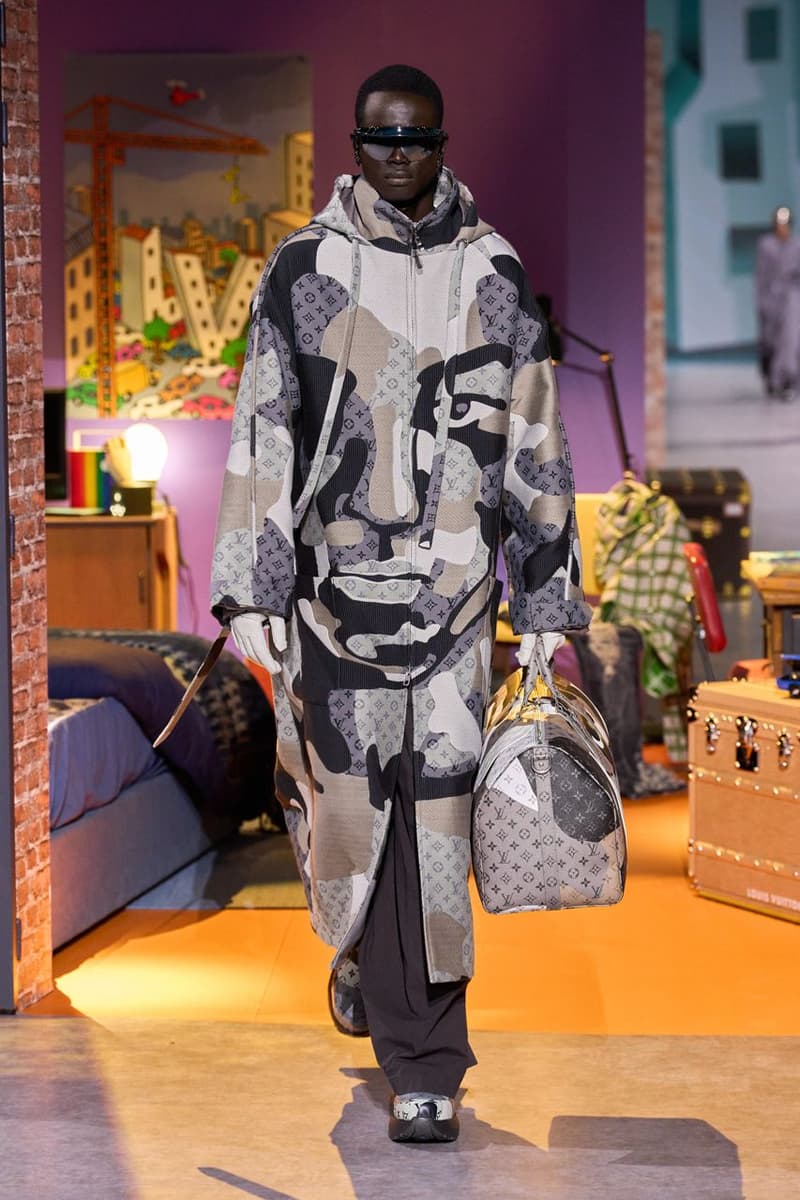 22 of 70
23 of 70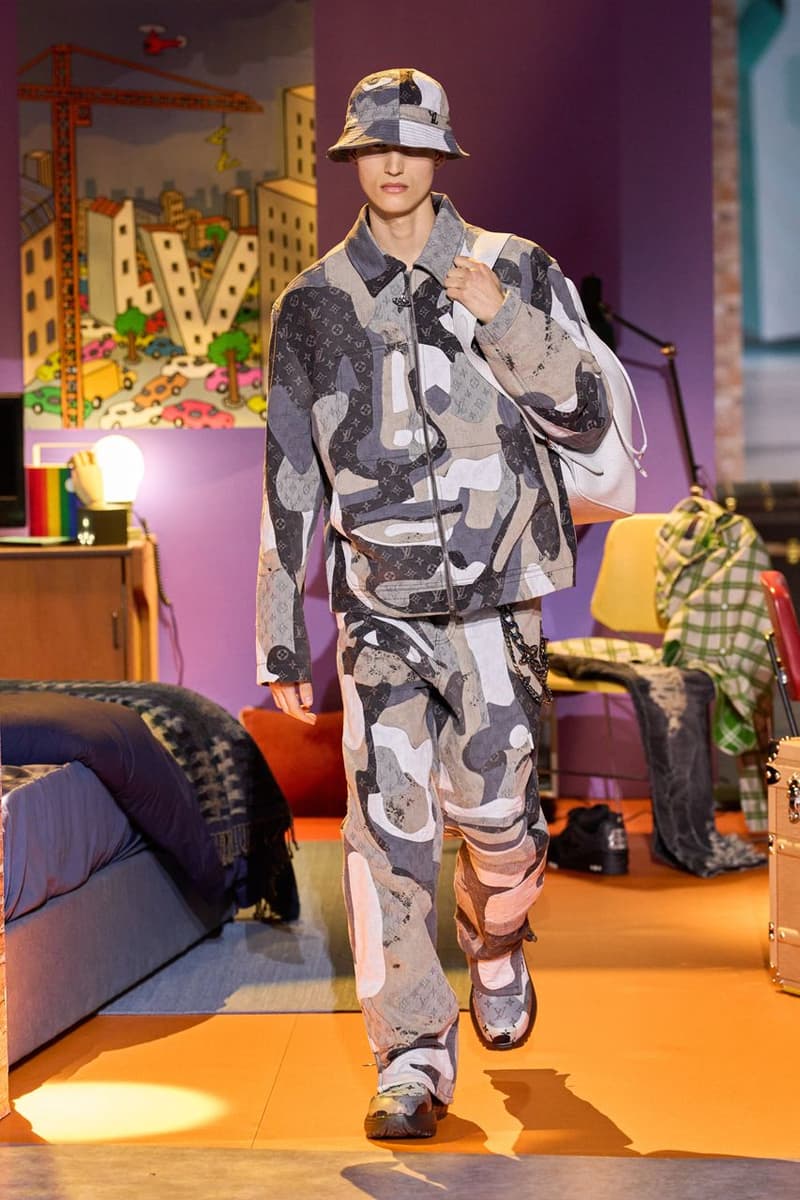 24 of 70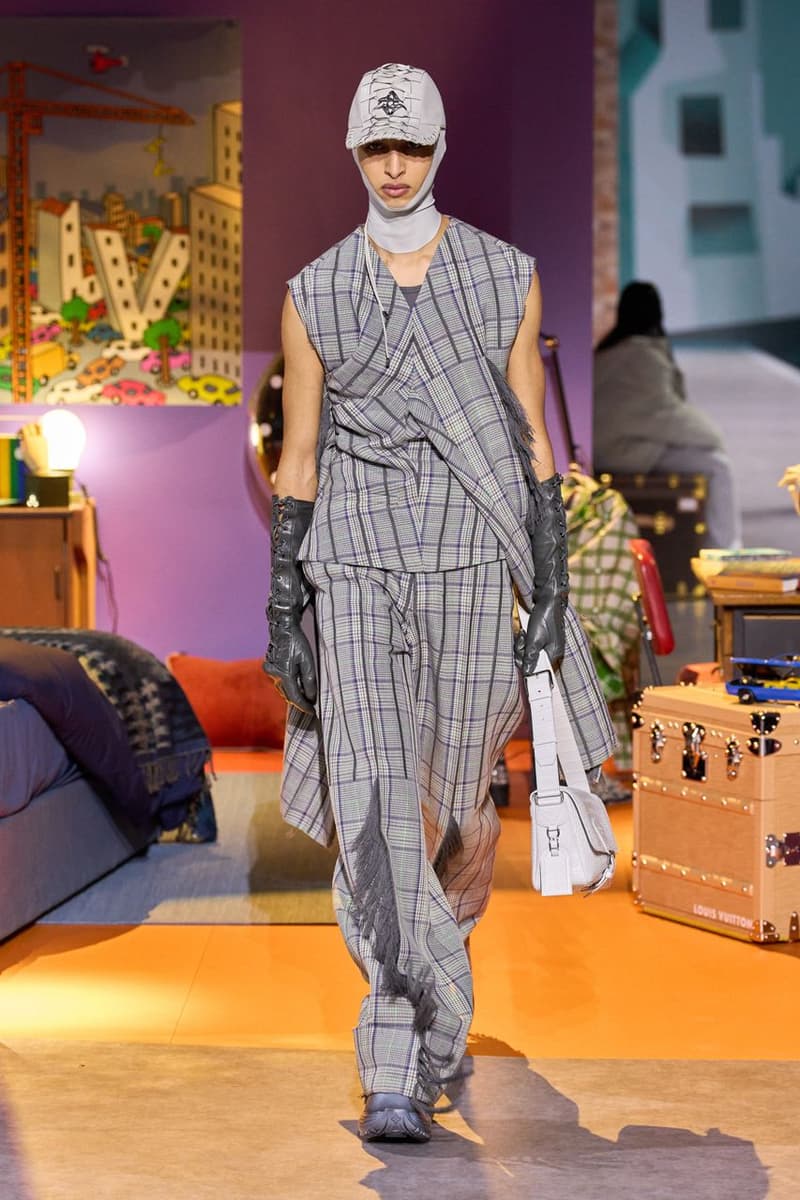 25 of 70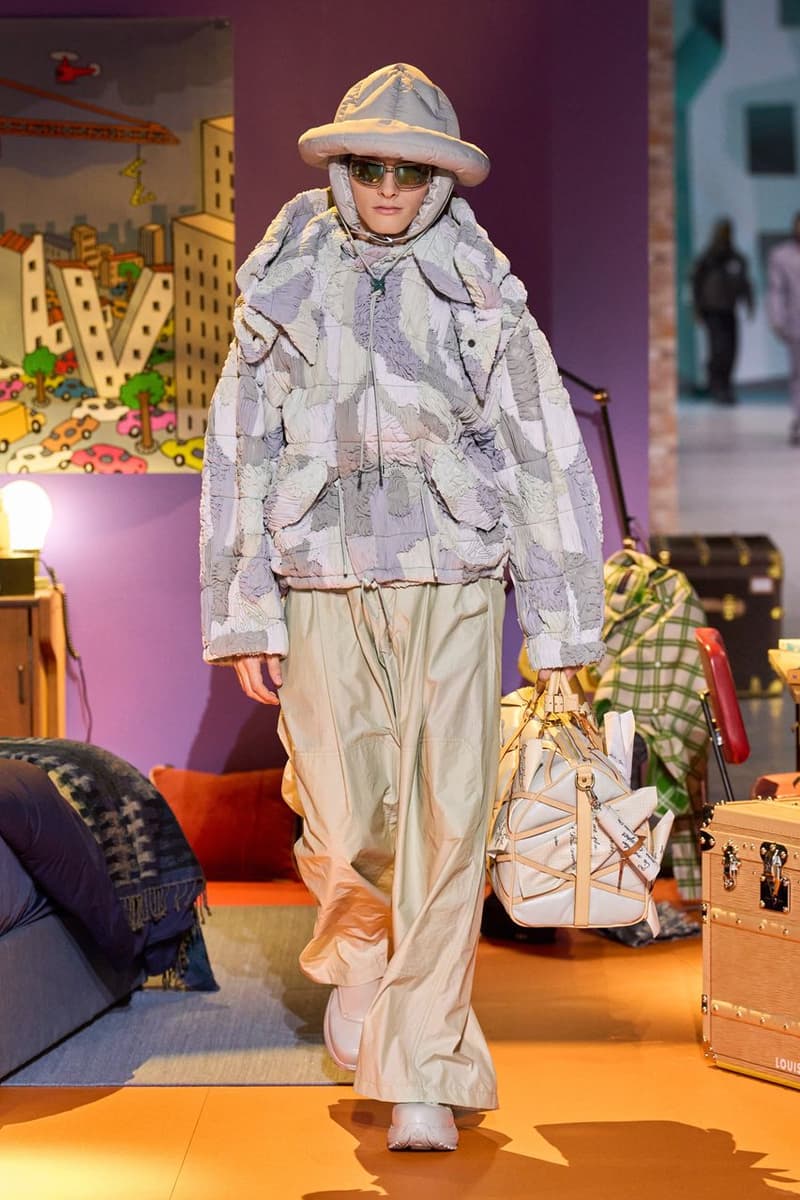 26 of 70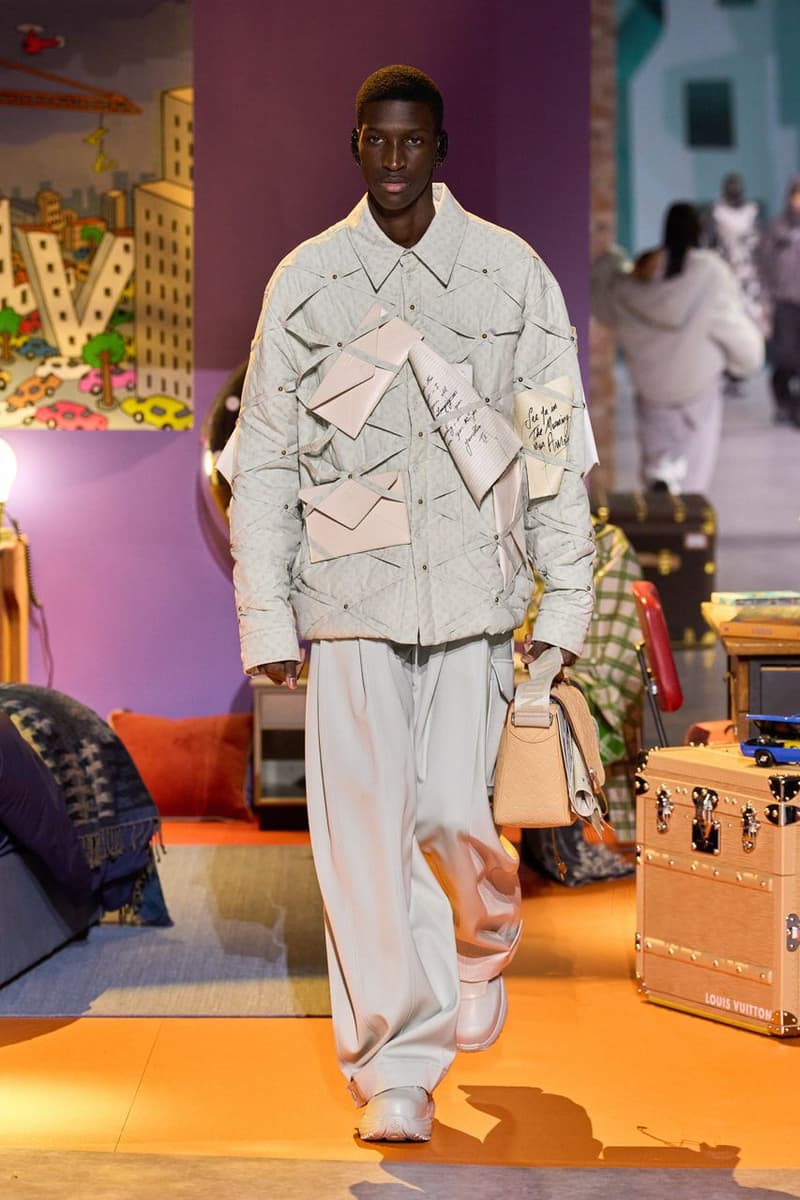 27 of 70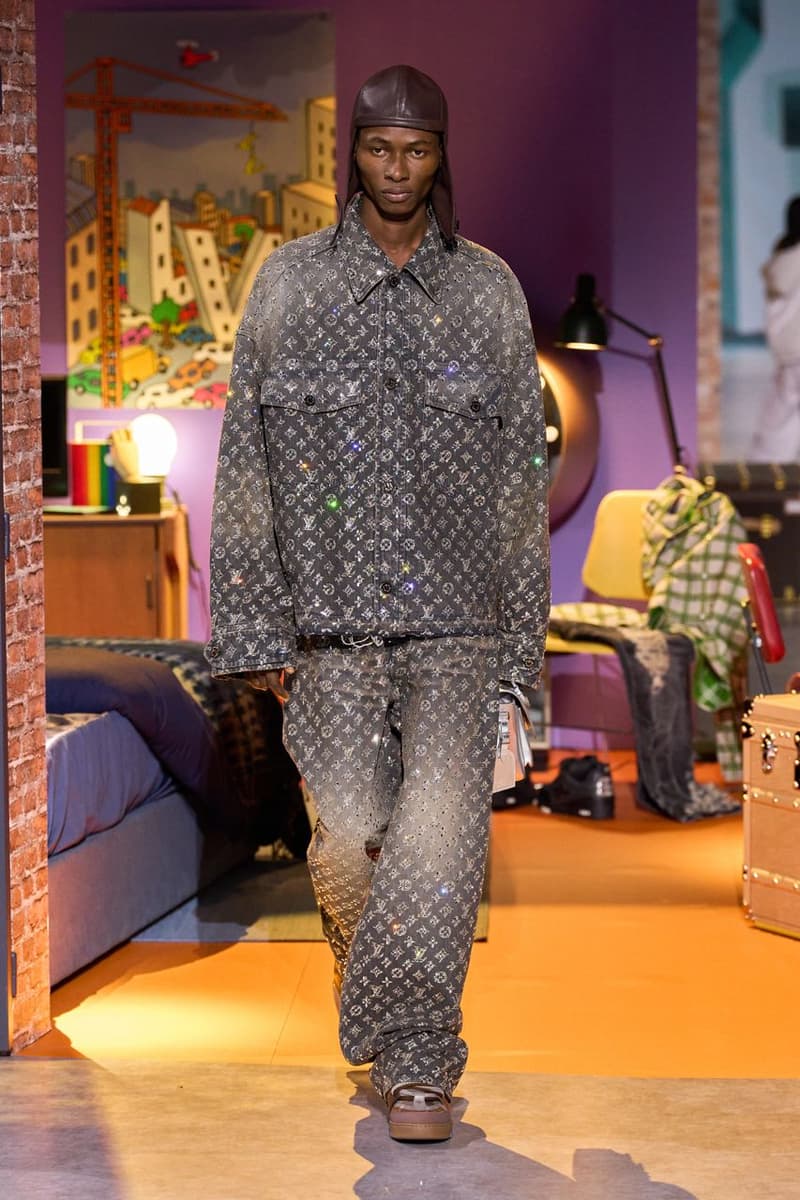 28 of 70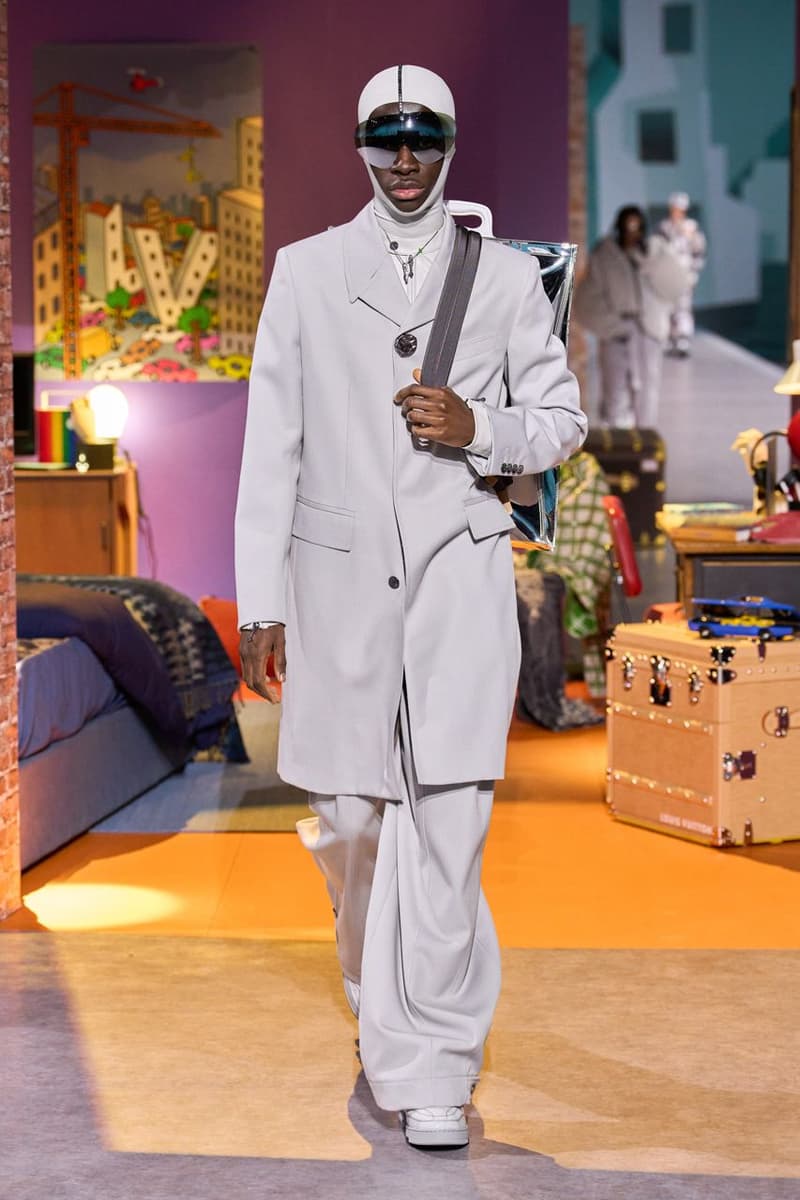 29 of 70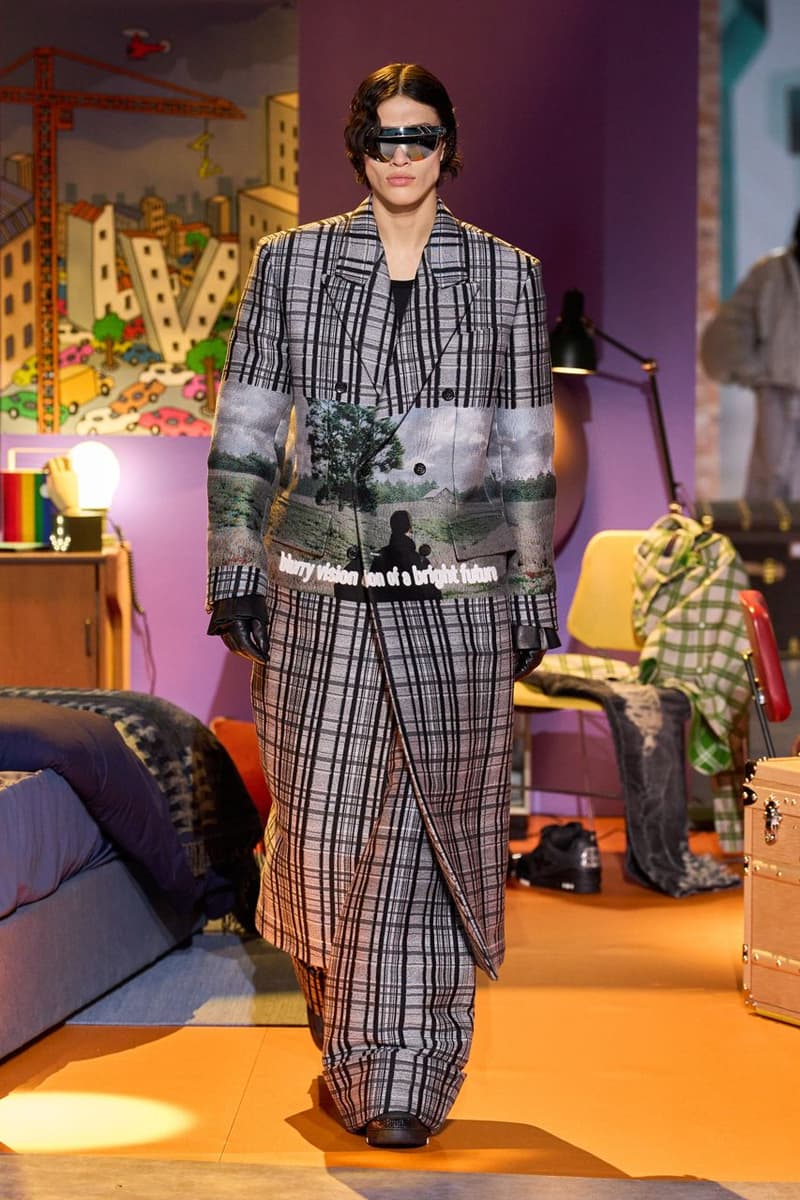 30 of 70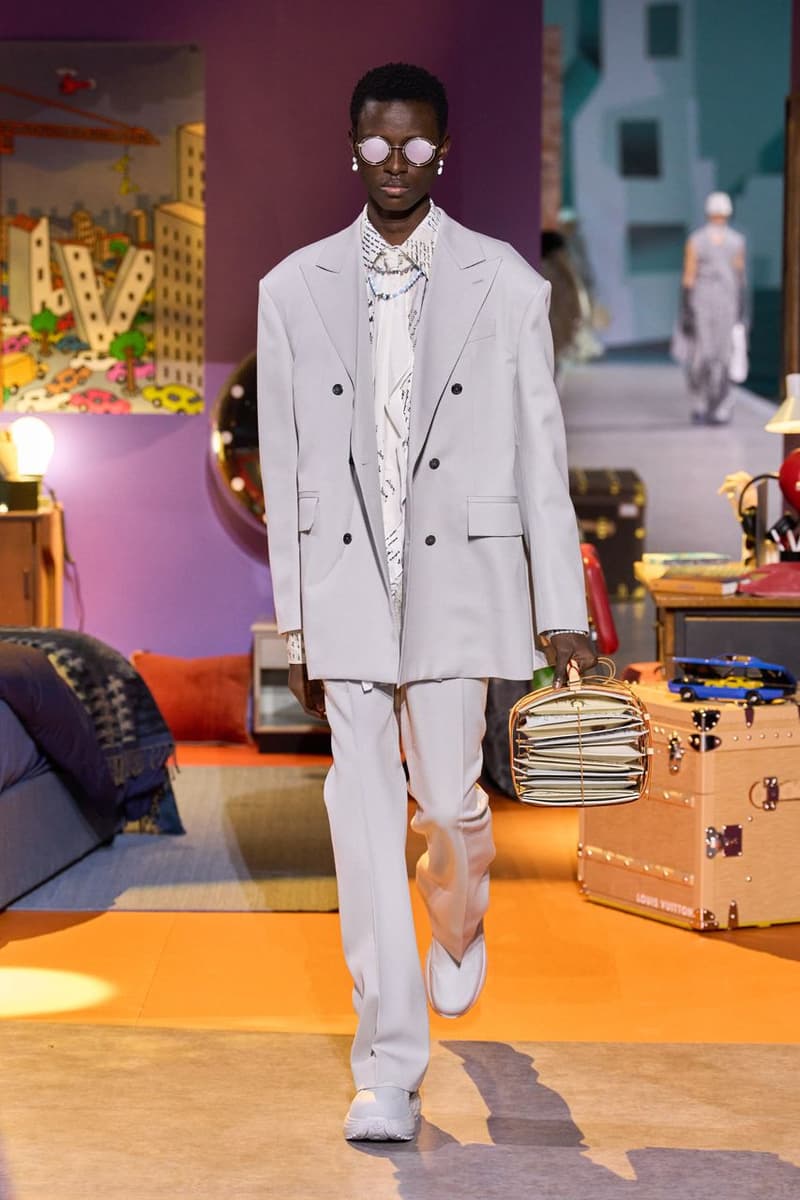 31 of 70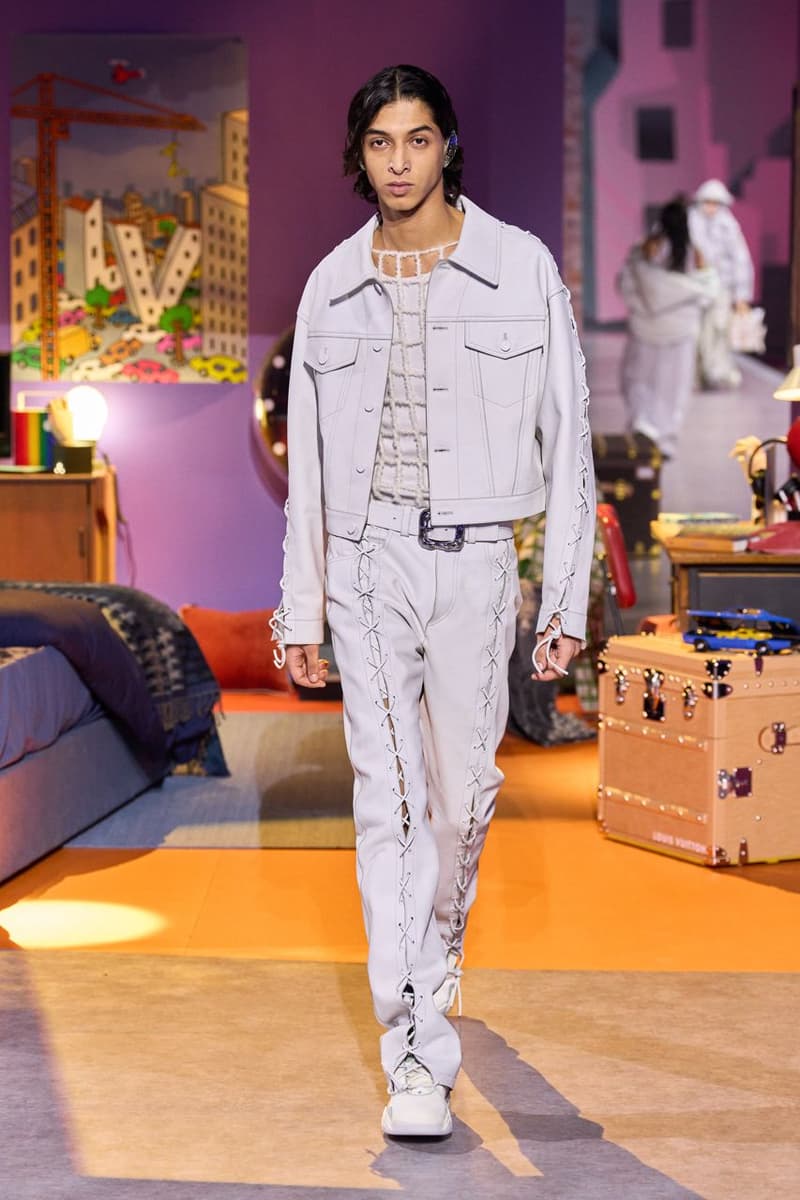 32 of 70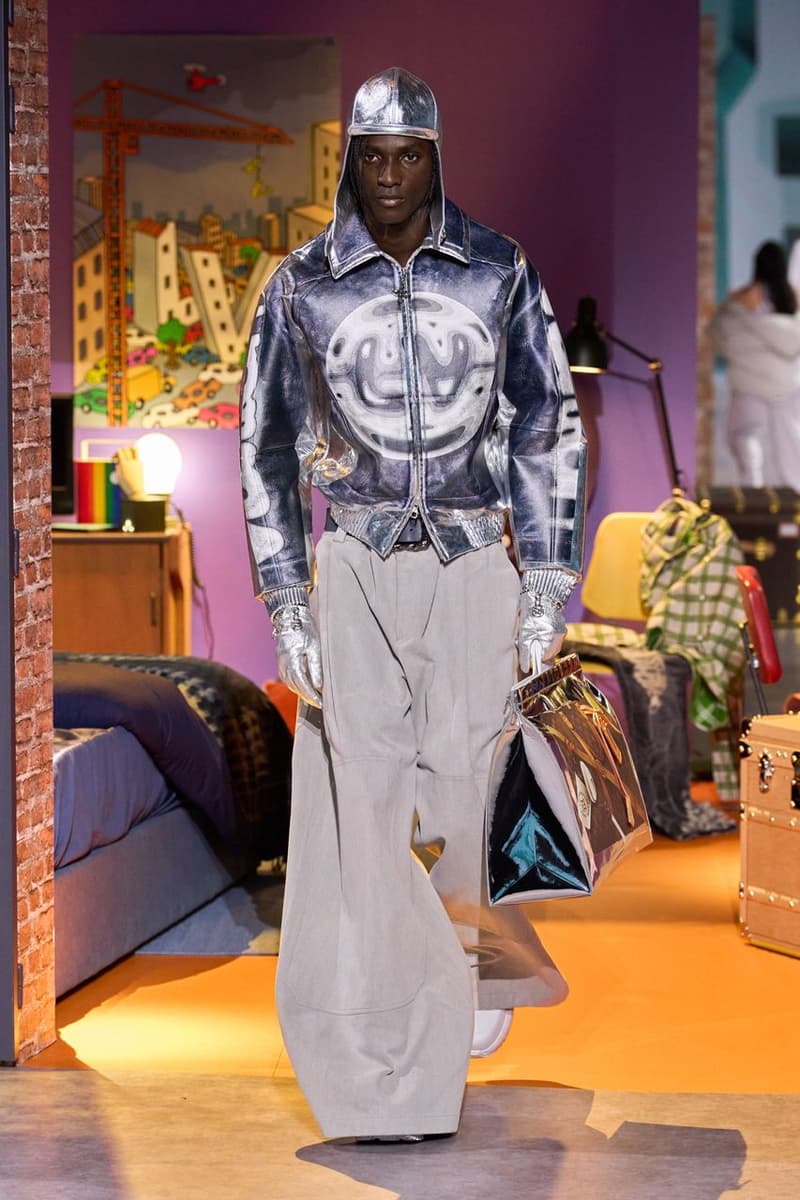 33 of 70
34 of 70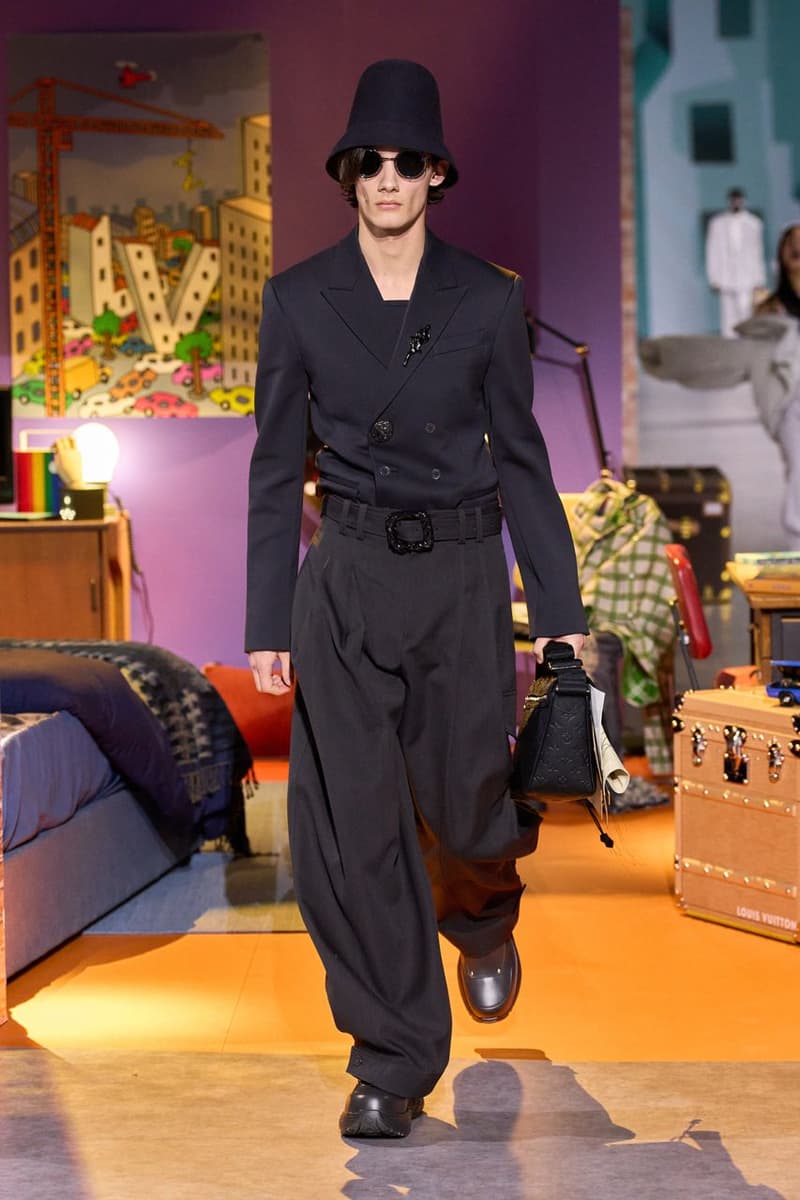 35 of 70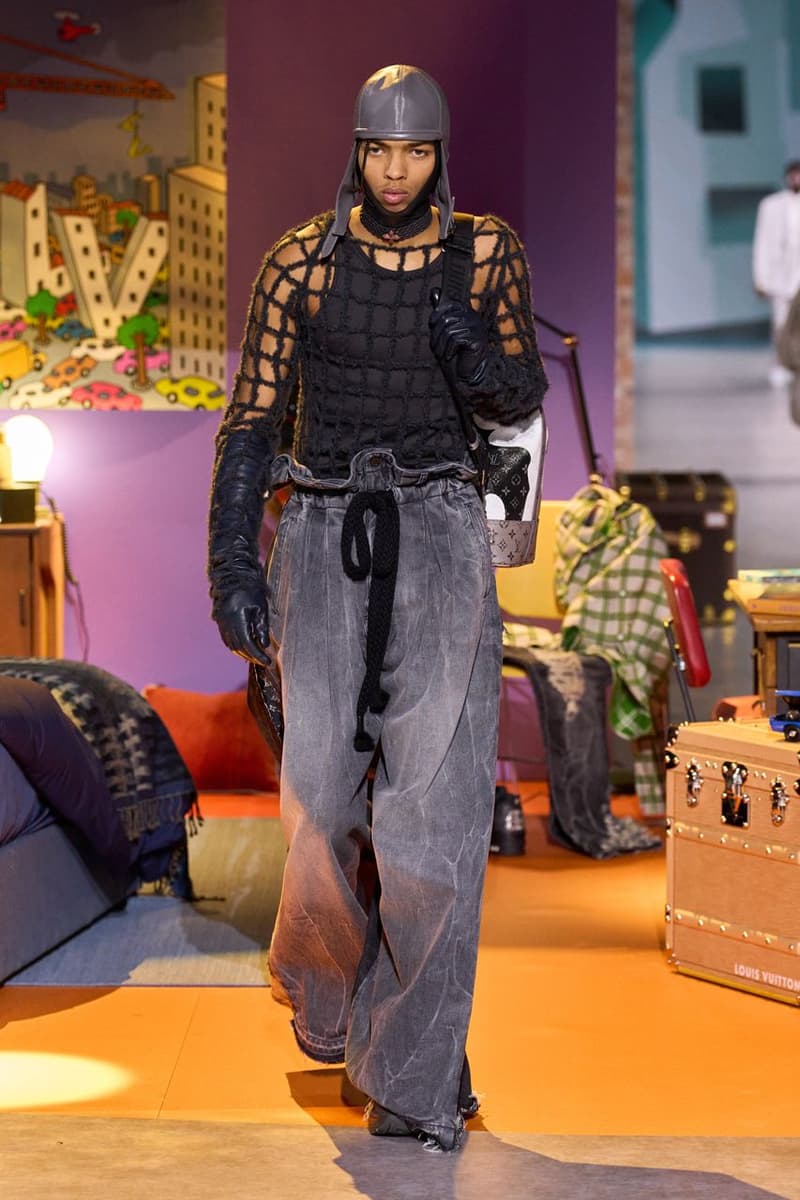 36 of 70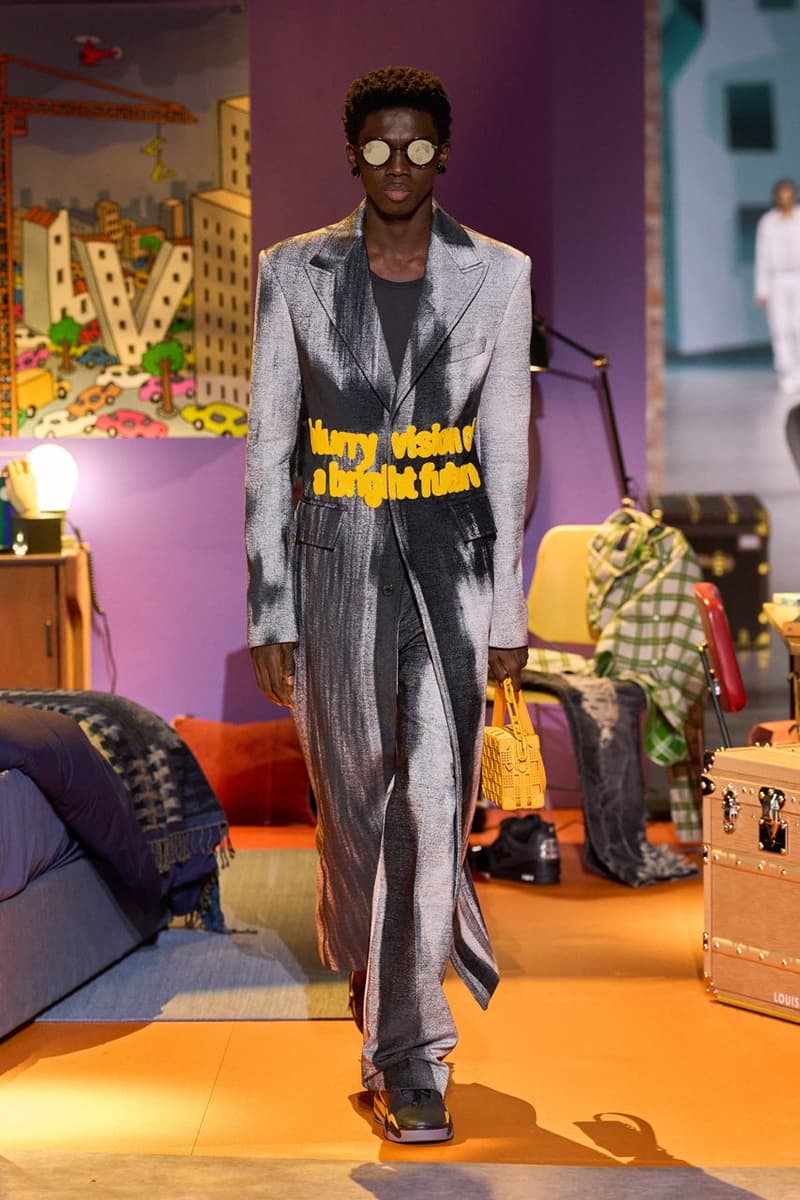 37 of 70
38 of 70
39 of 70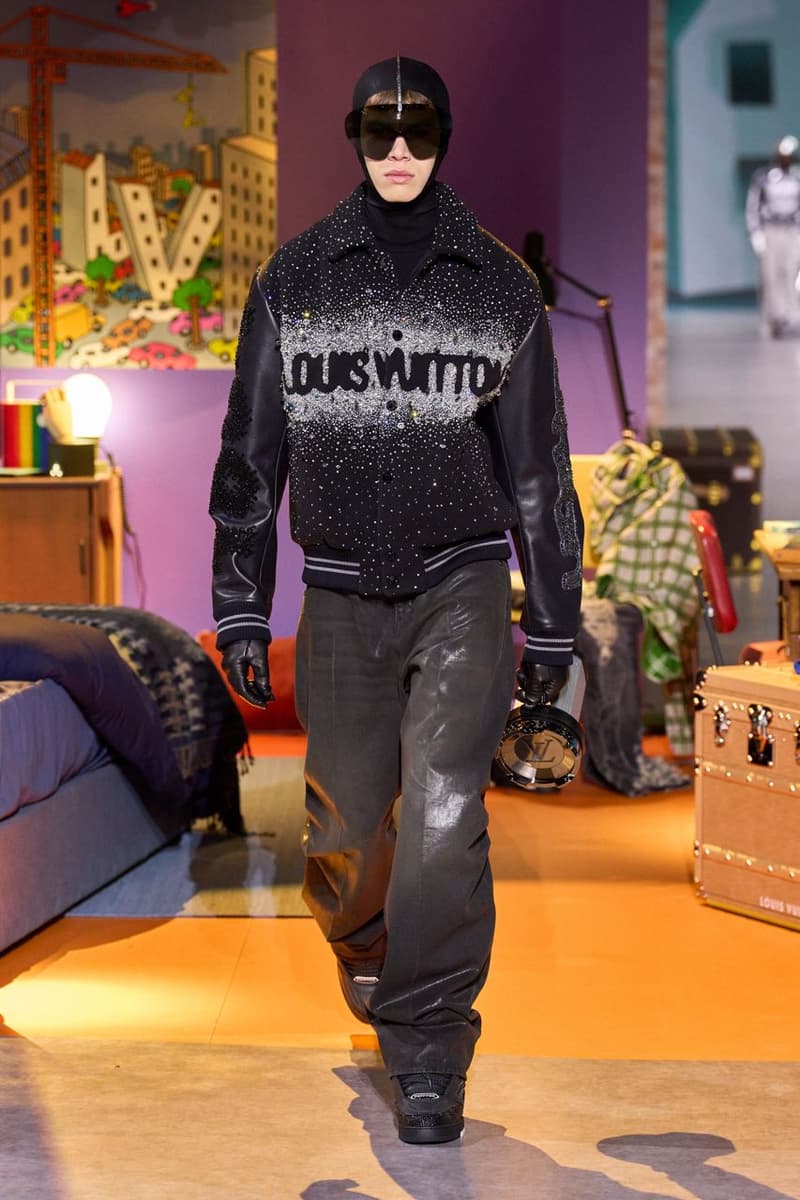 40 of 70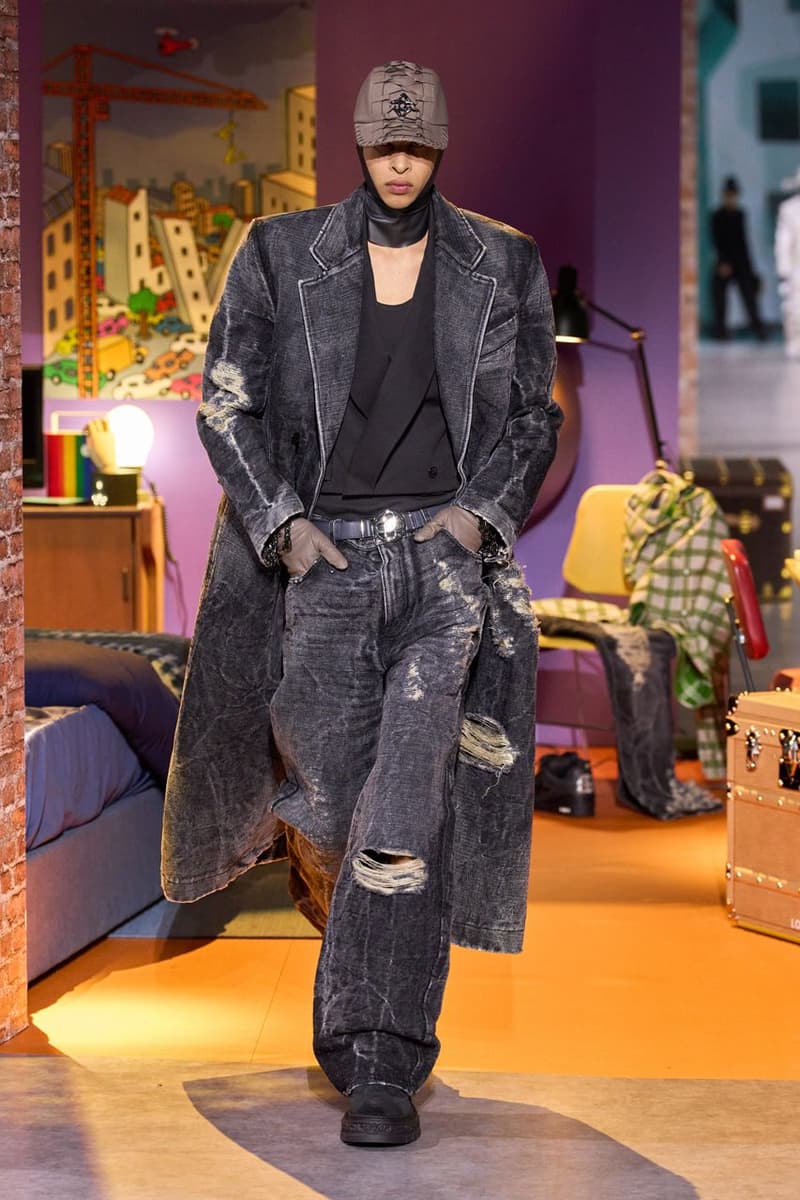 41 of 70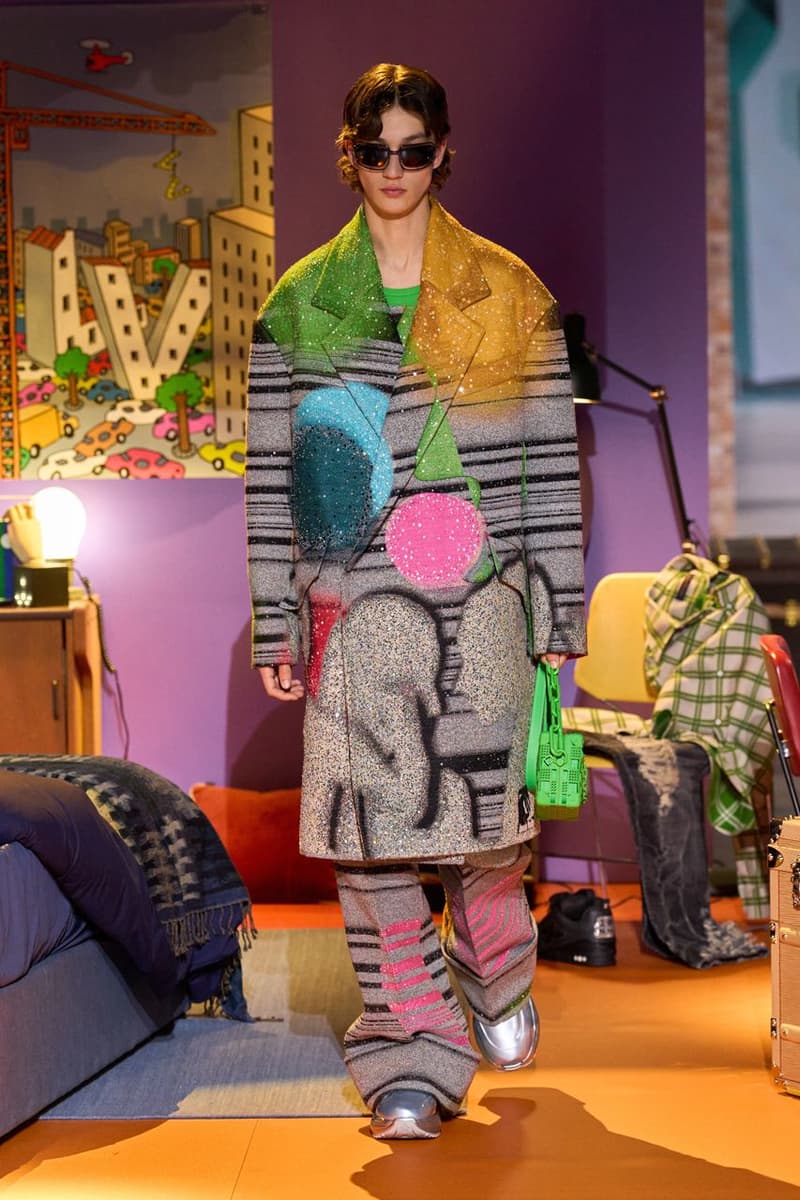 42 of 70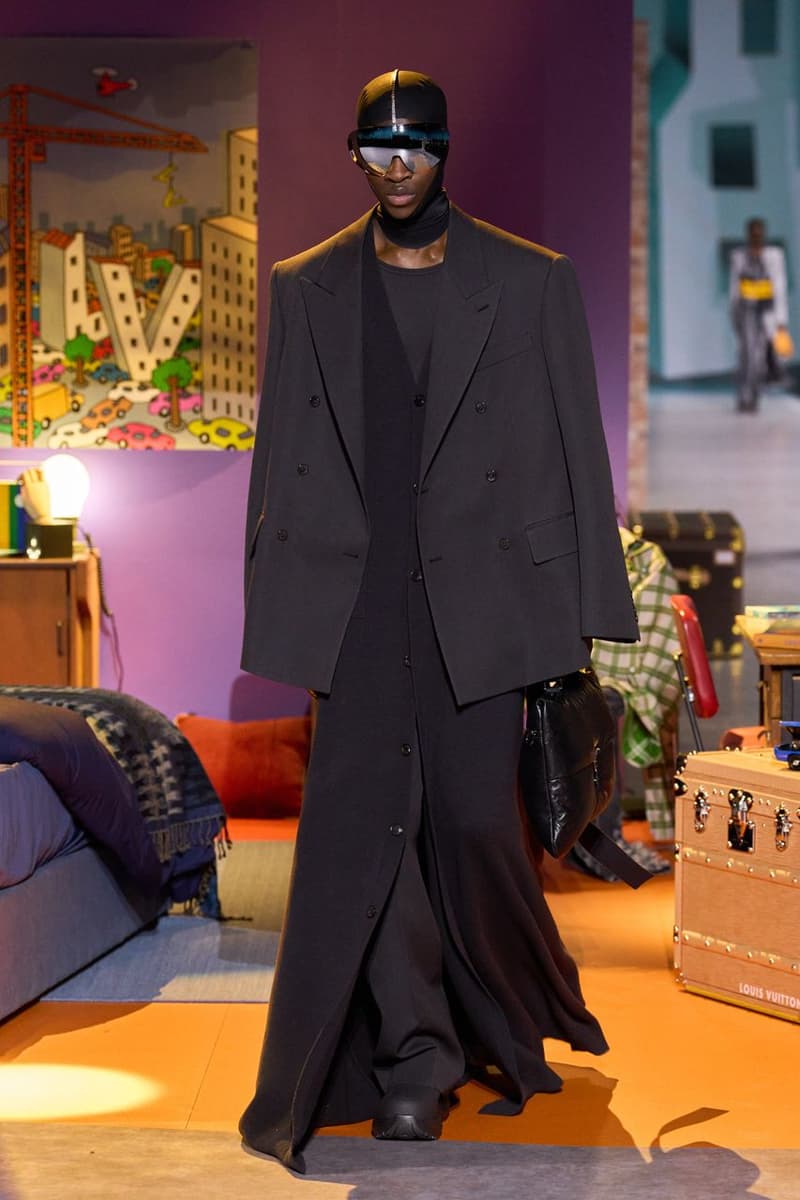 43 of 70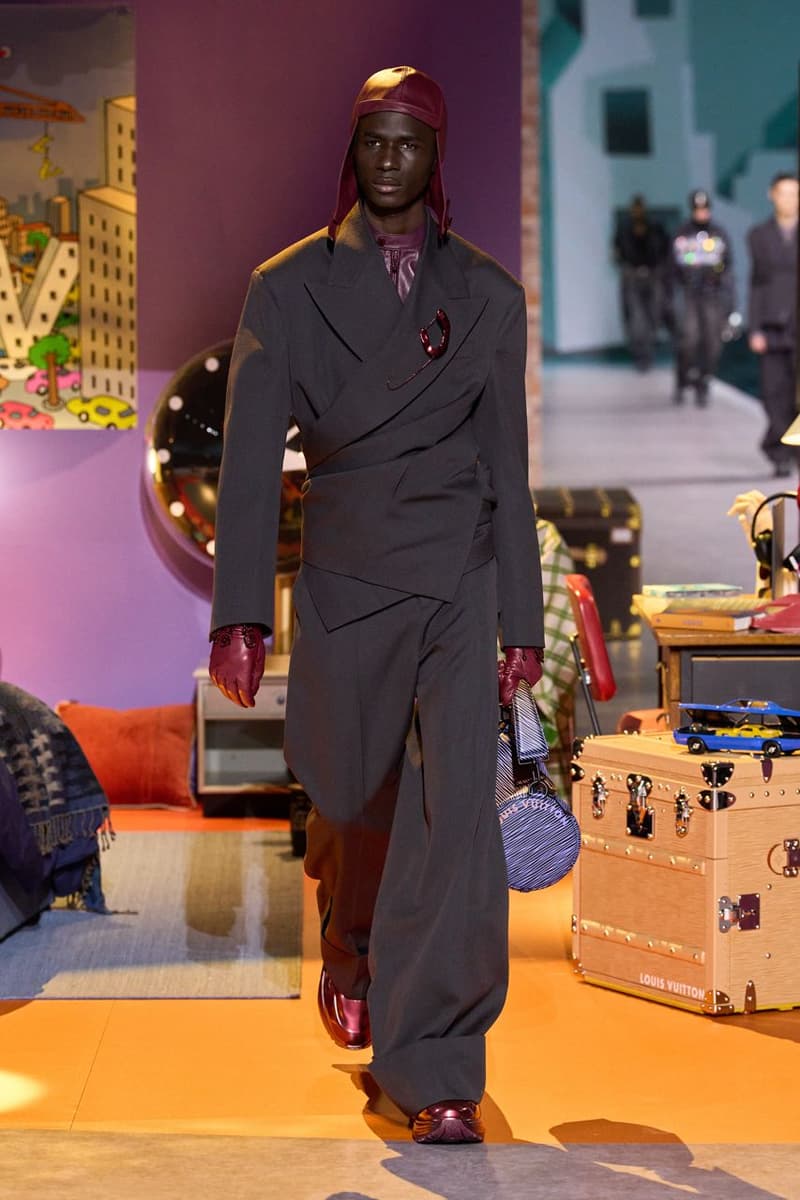 44 of 70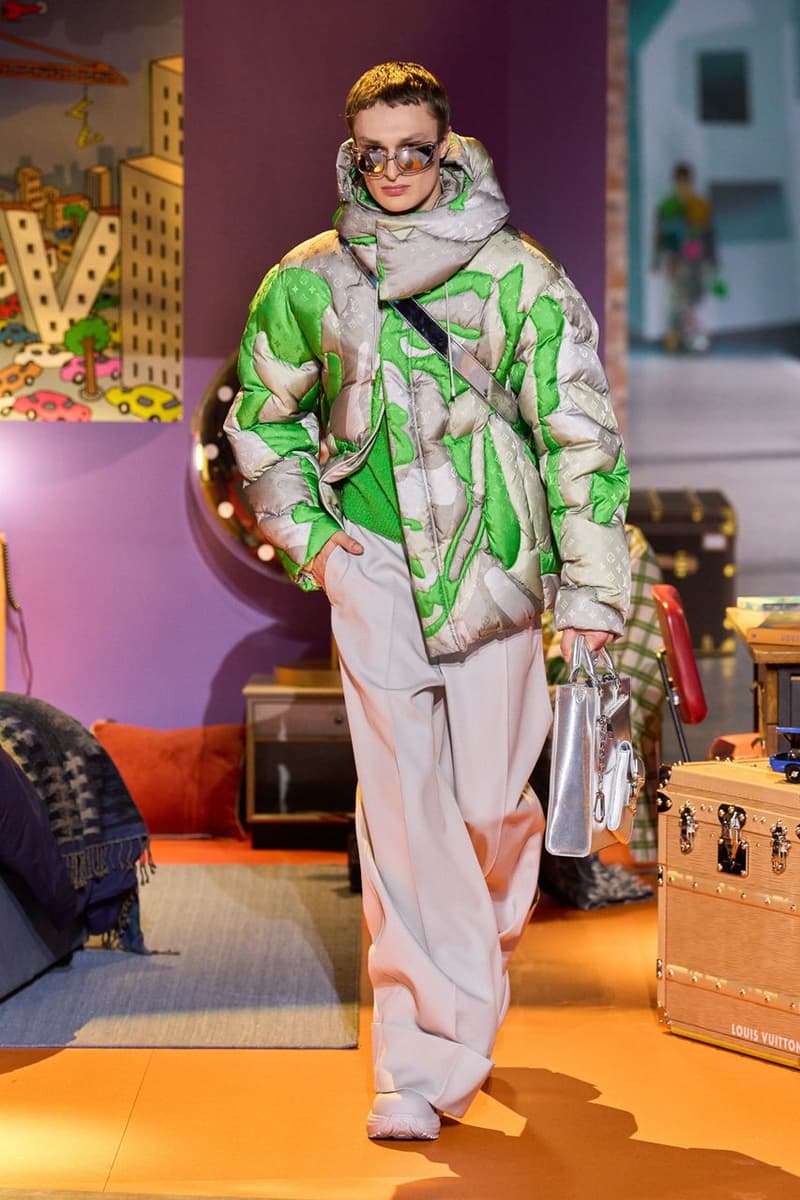 45 of 70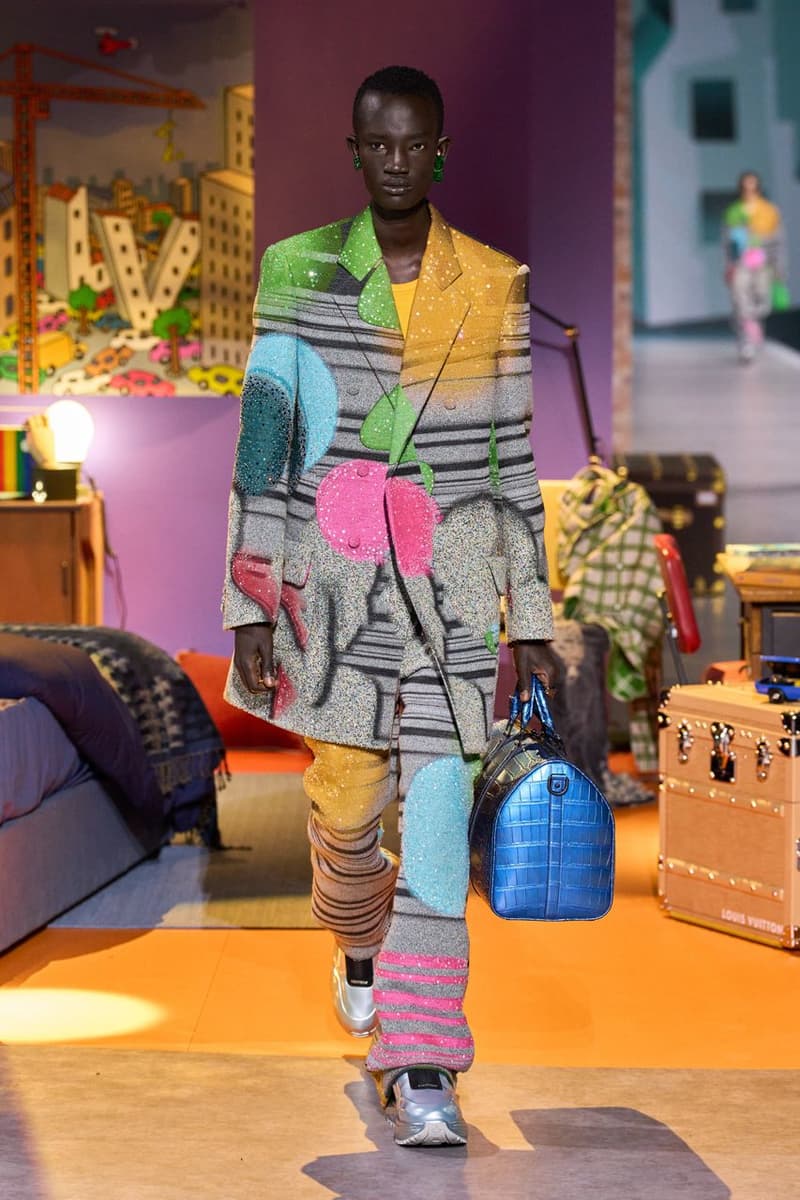 46 of 70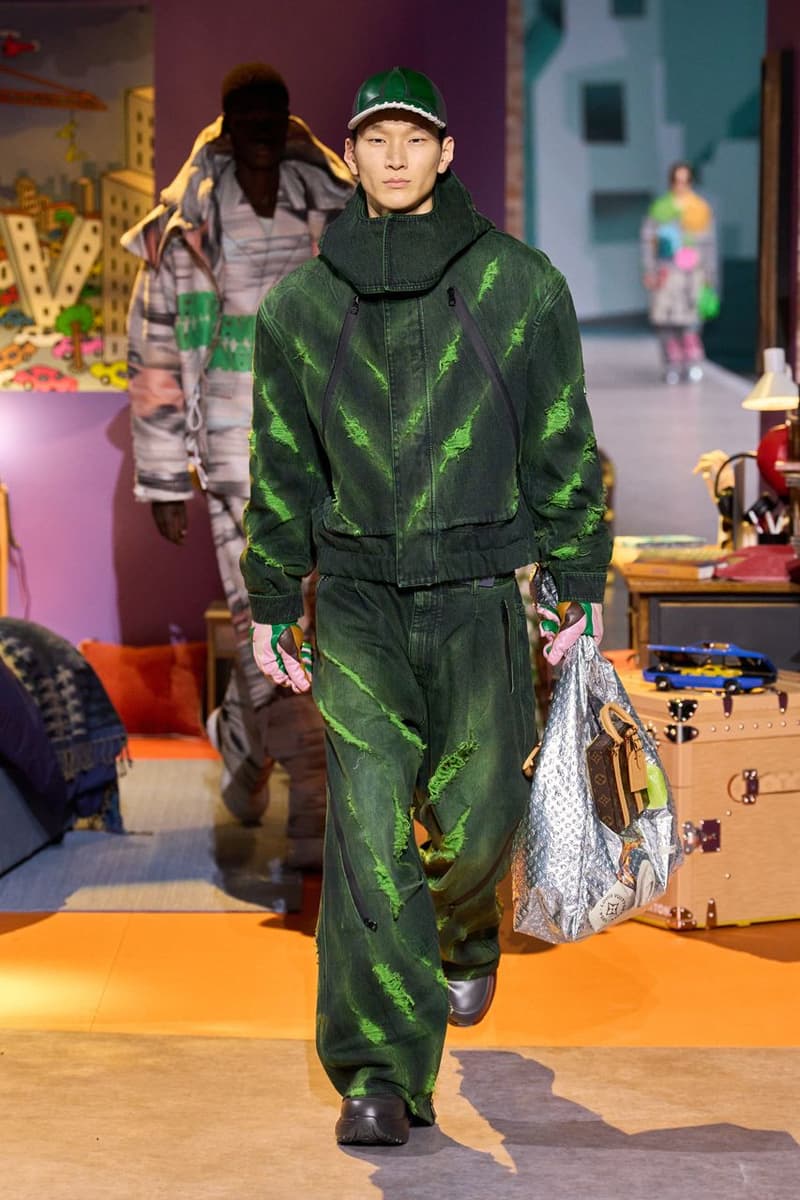 47 of 70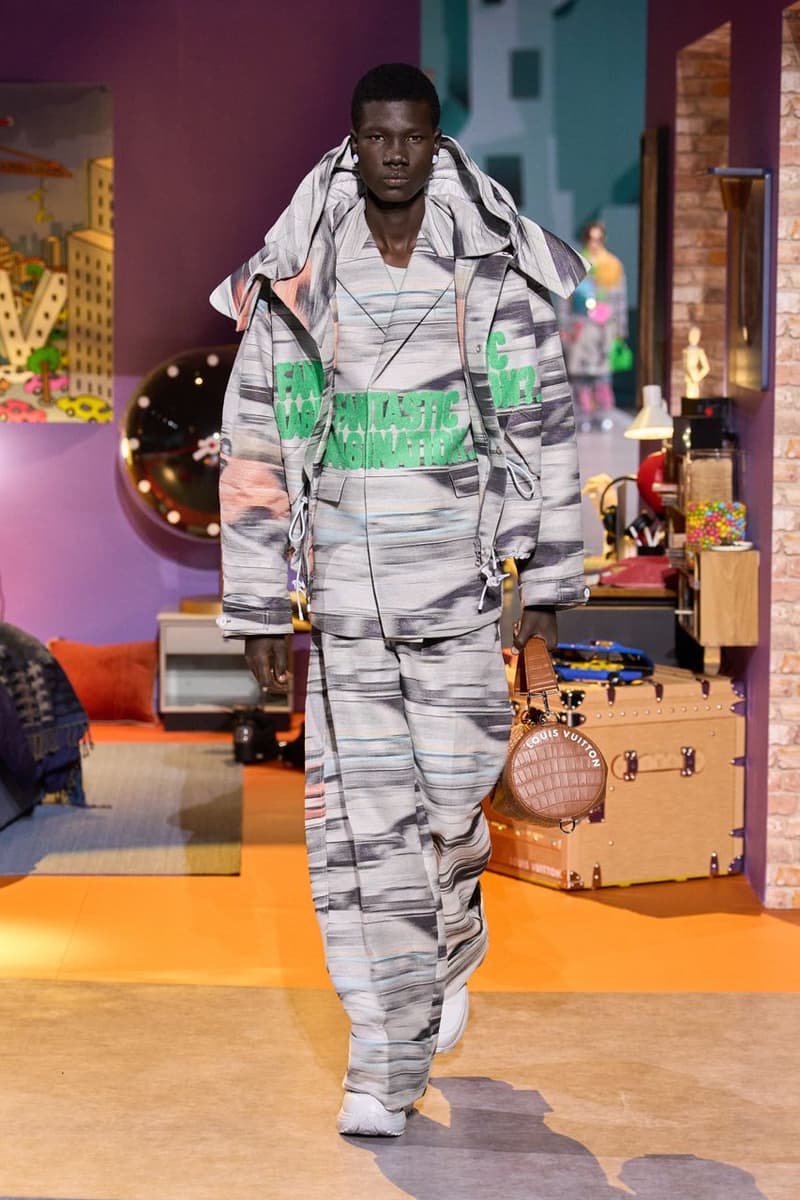 48 of 70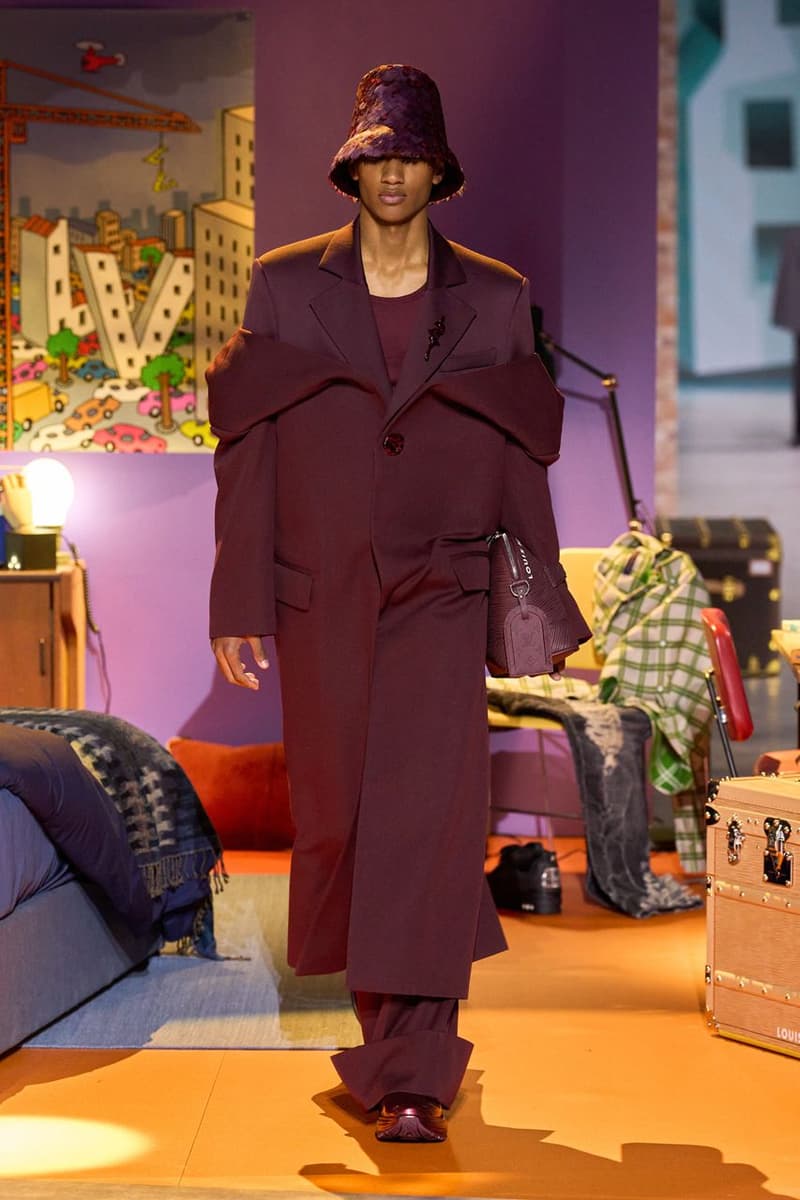 49 of 70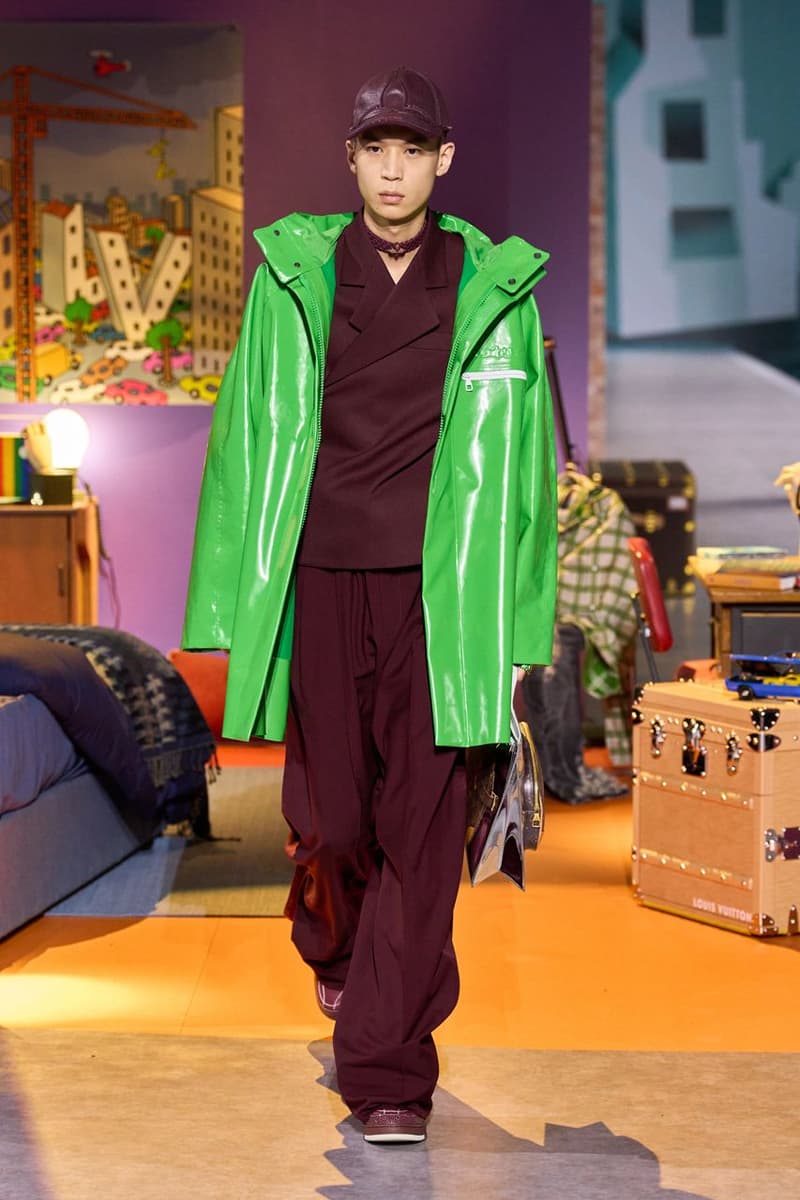 50 of 70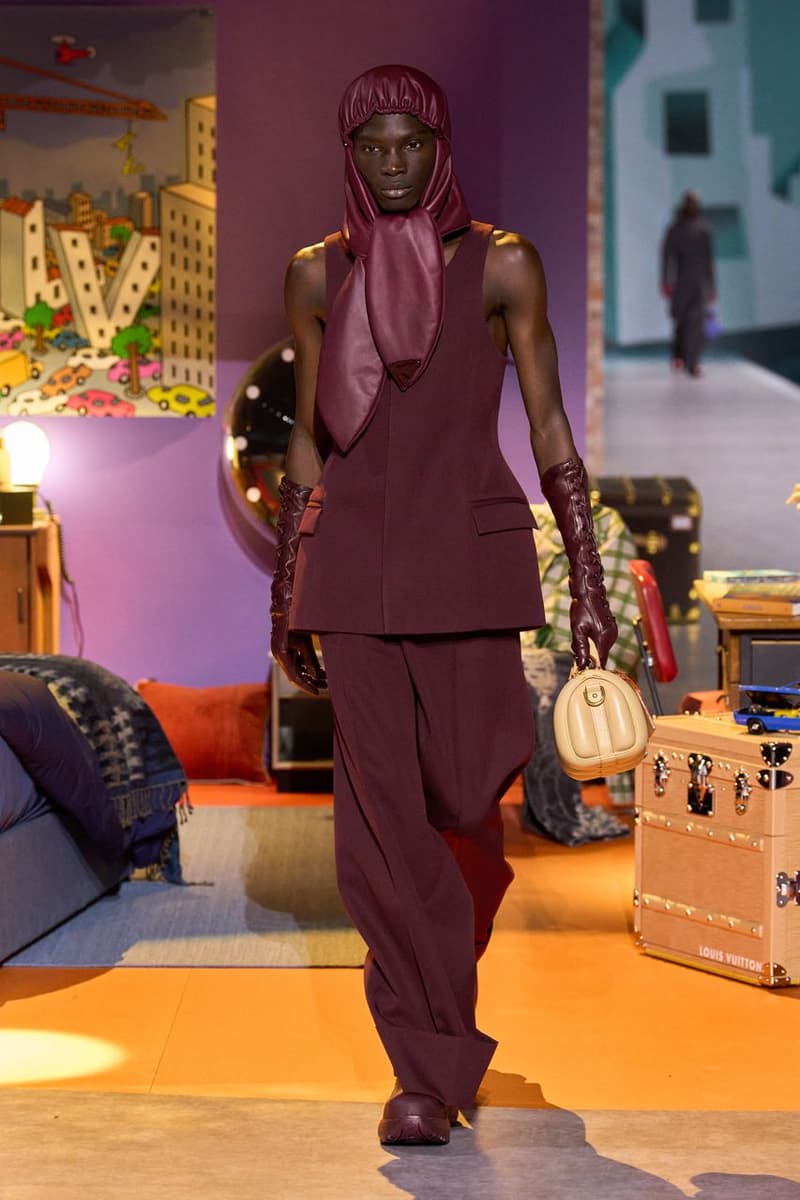 51 of 70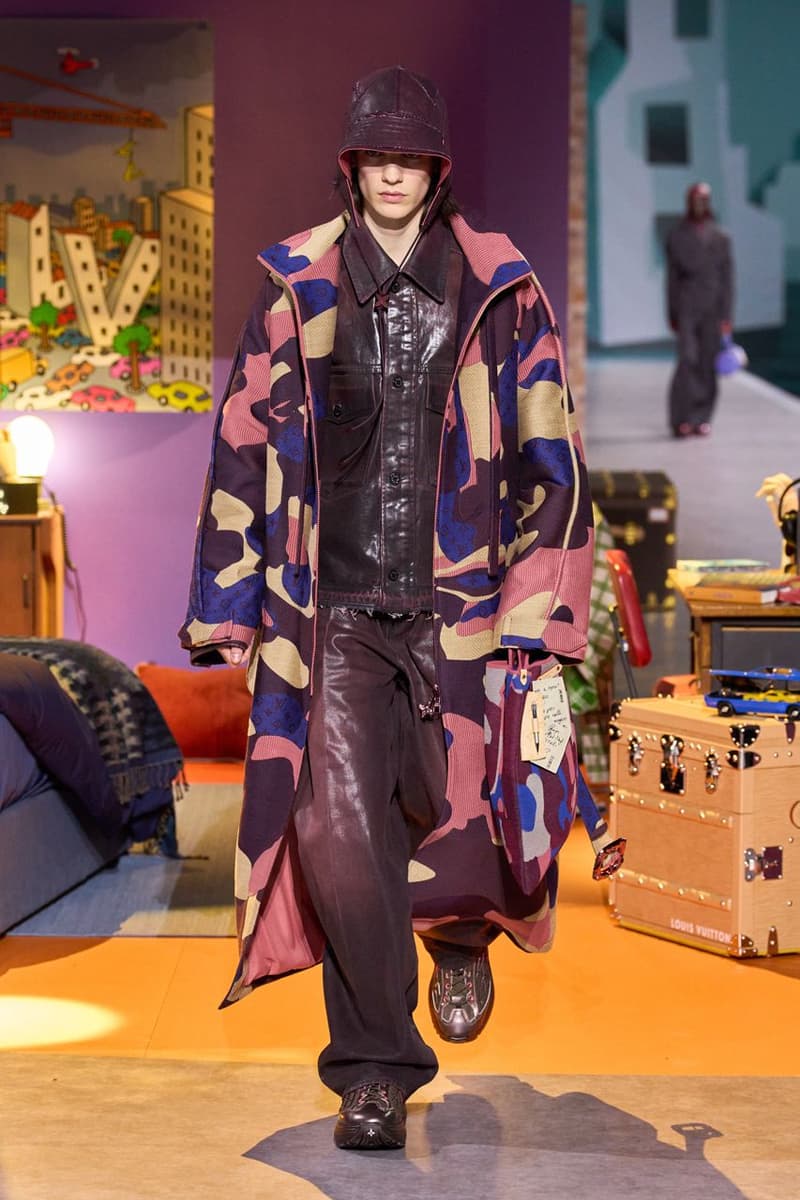 52 of 70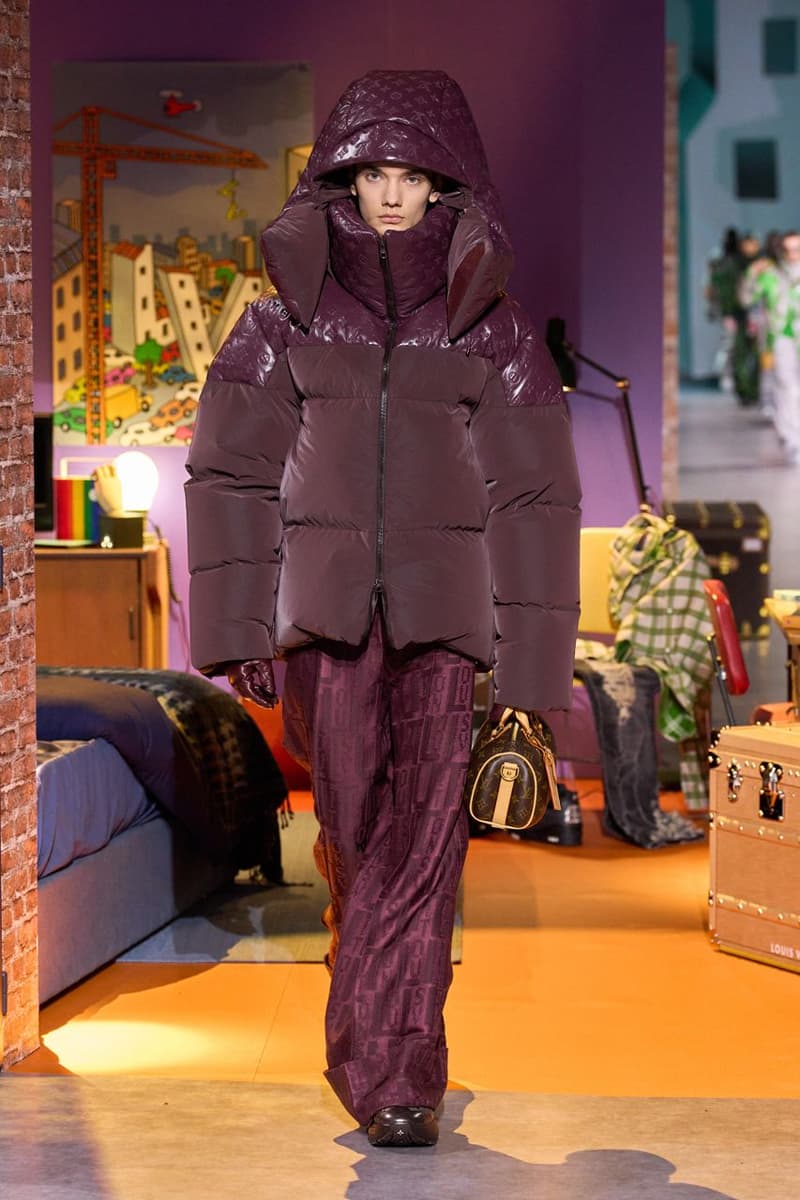 53 of 70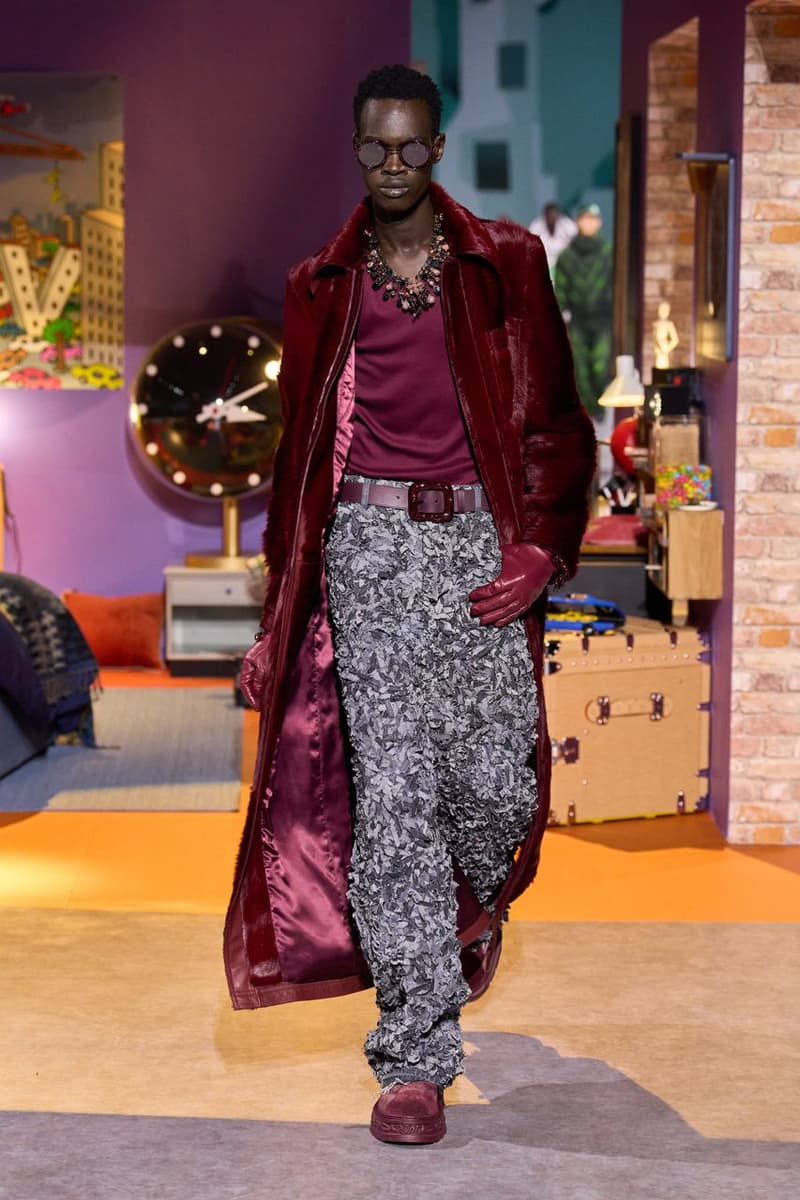 54 of 70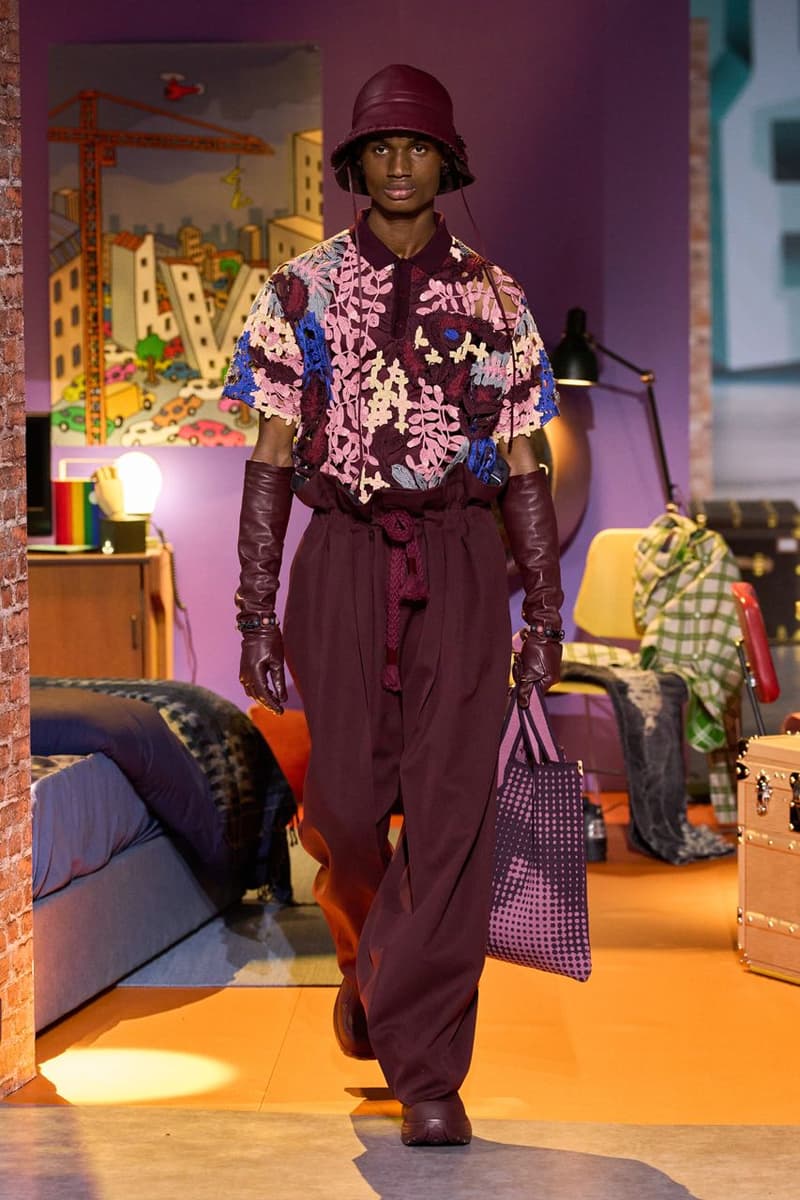 55 of 70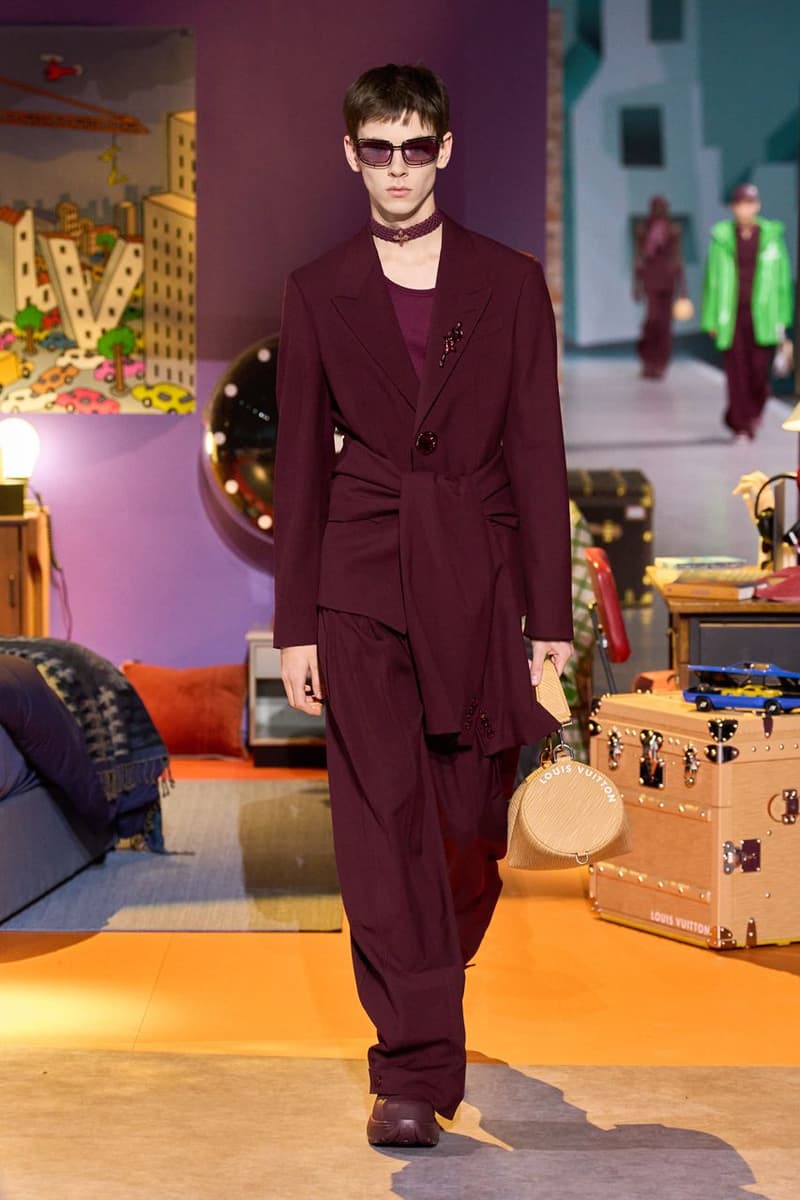 56 of 70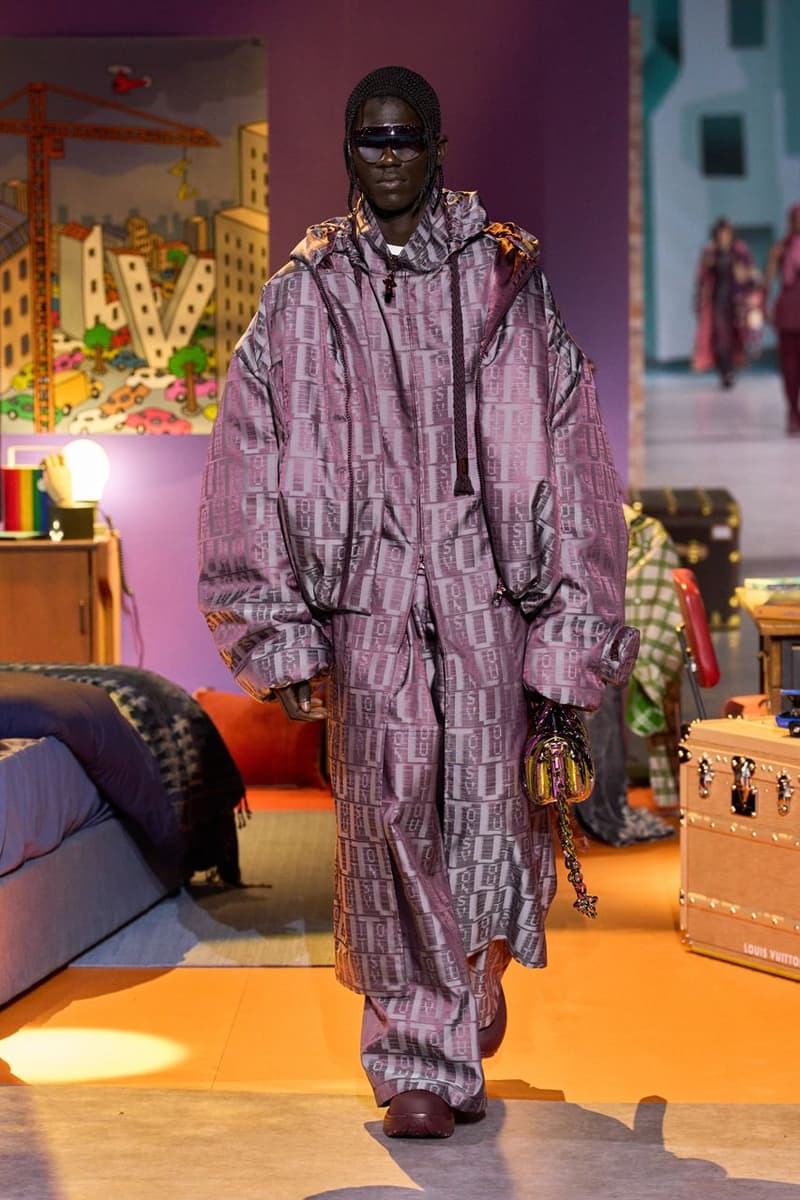 57 of 70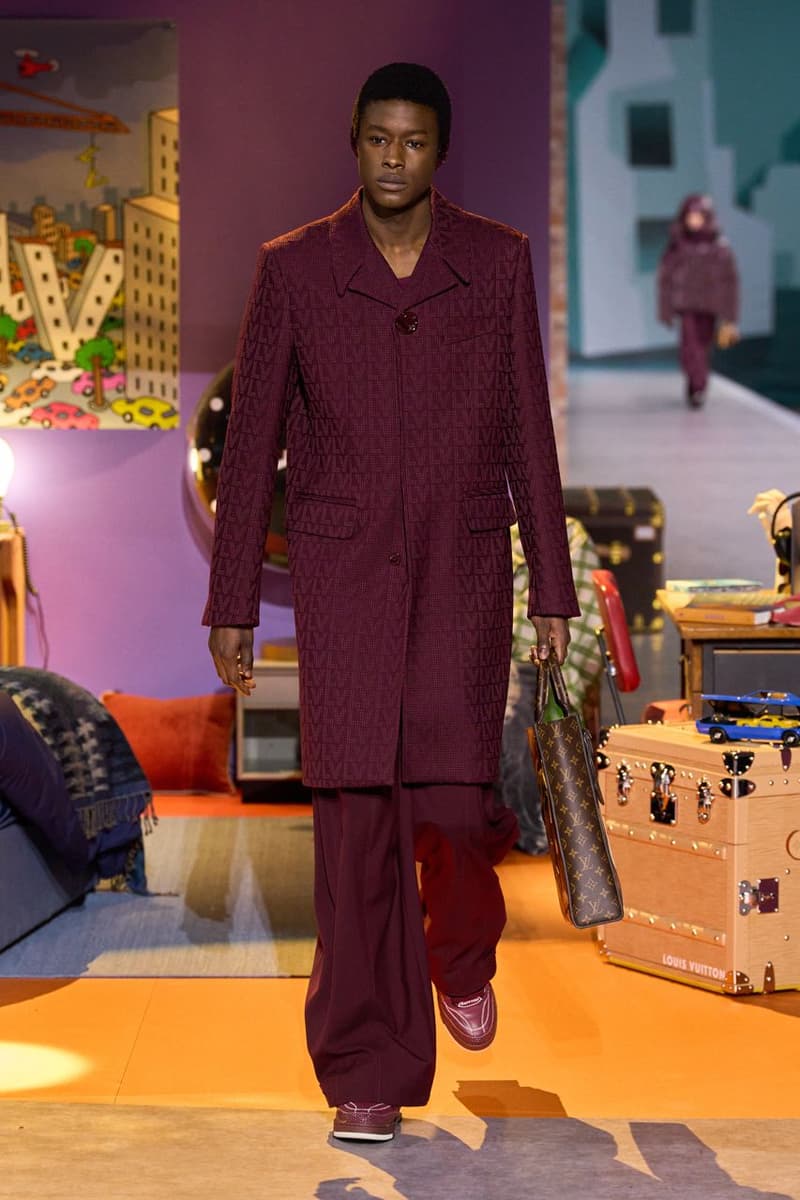 58 of 70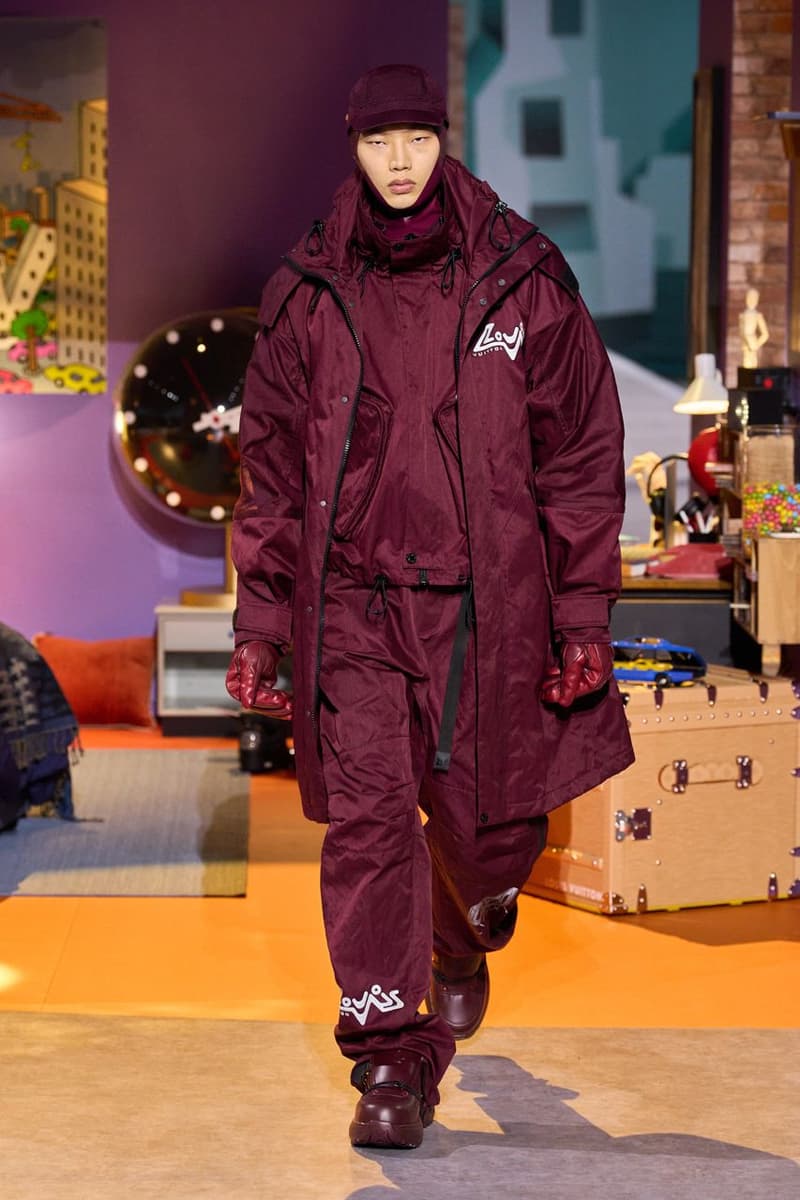 59 of 70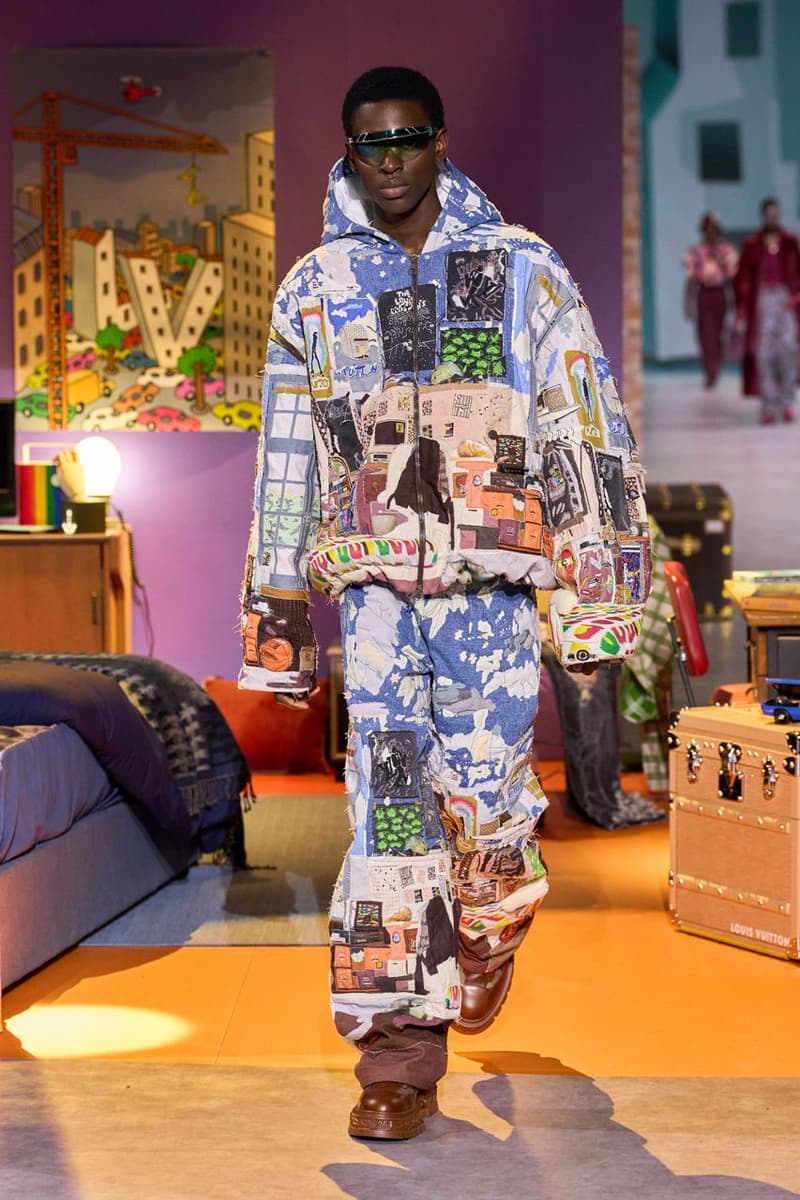 60 of 70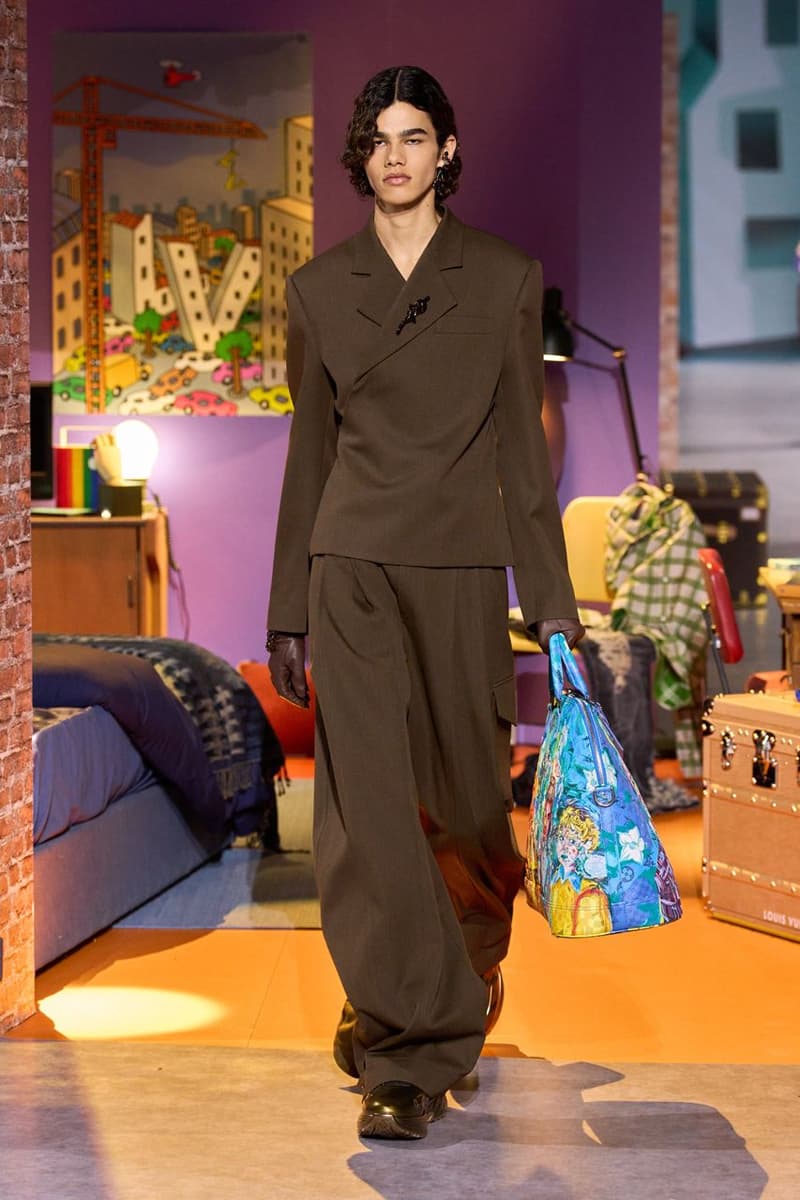 61 of 70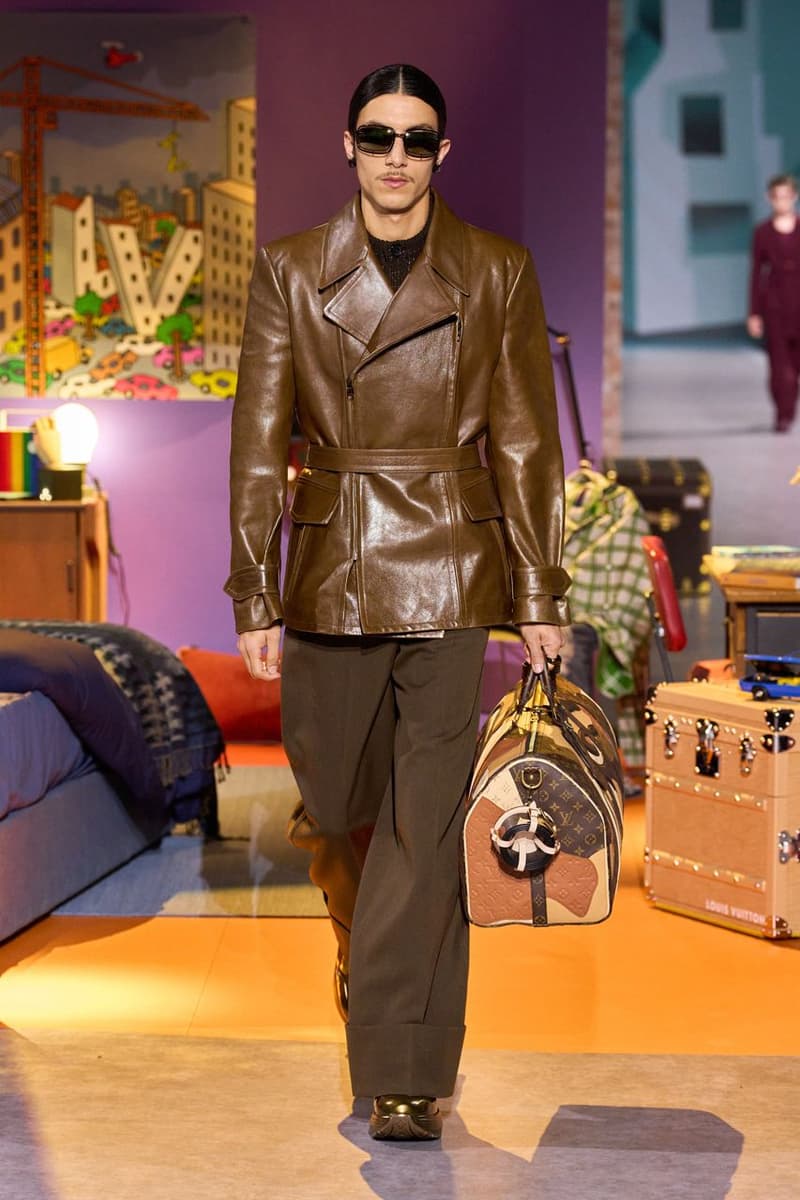 62 of 70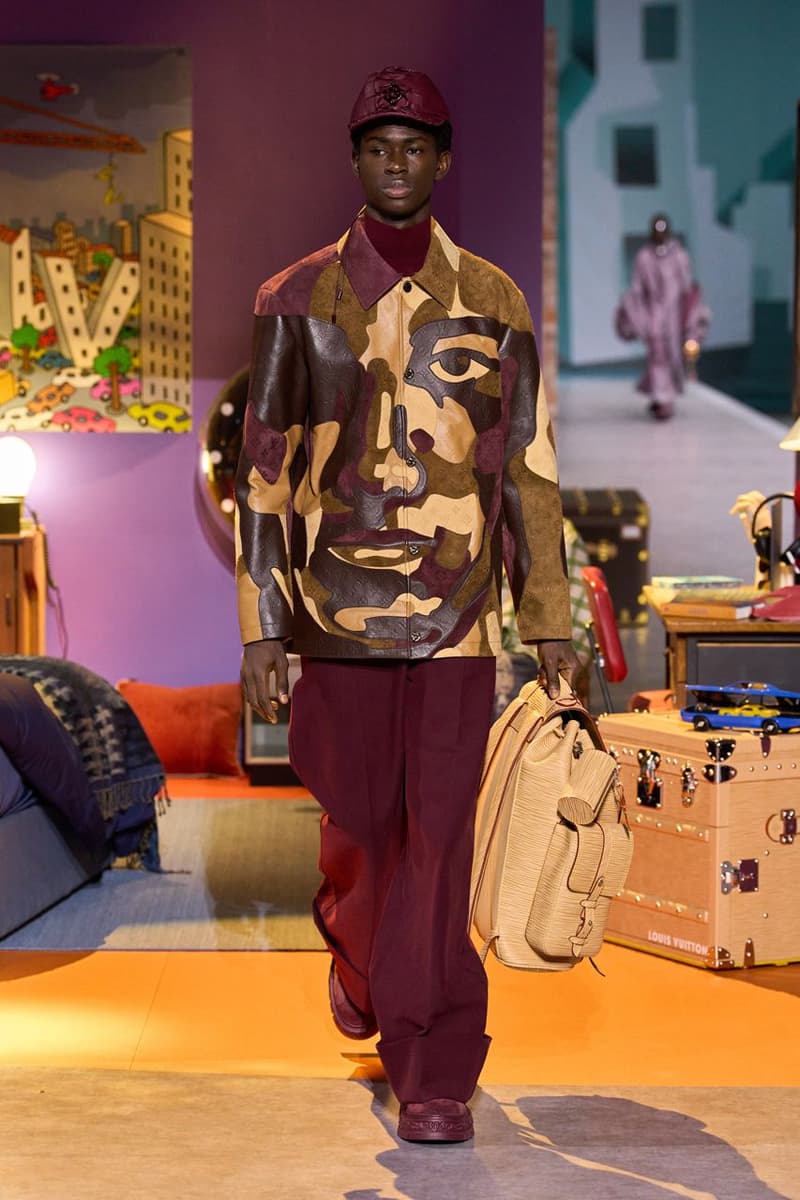 63 of 70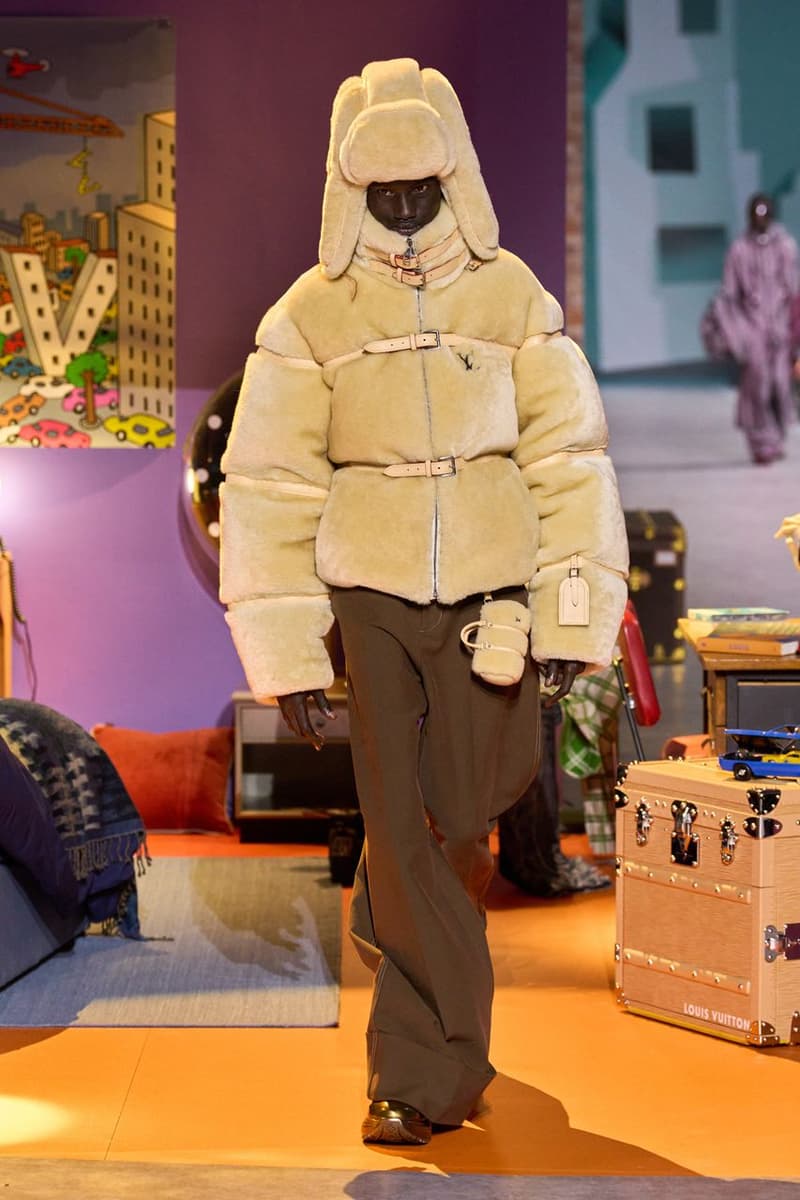 64 of 70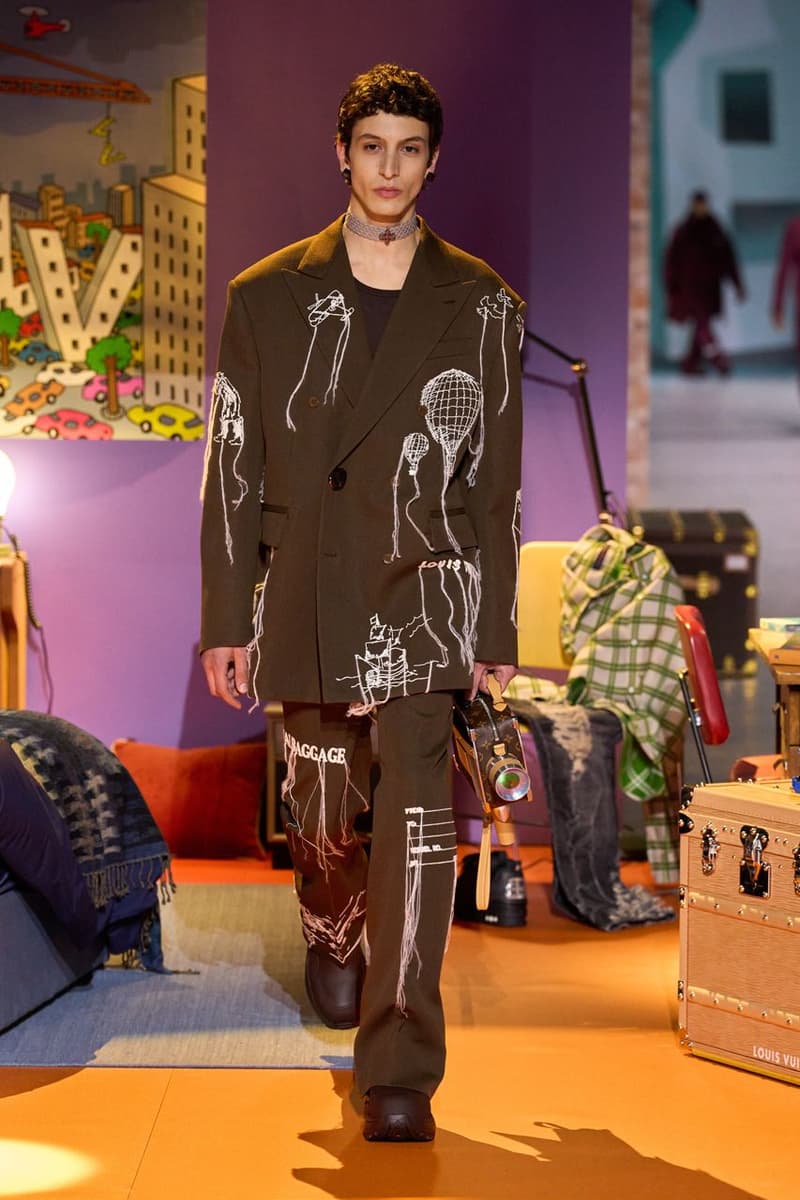 65 of 70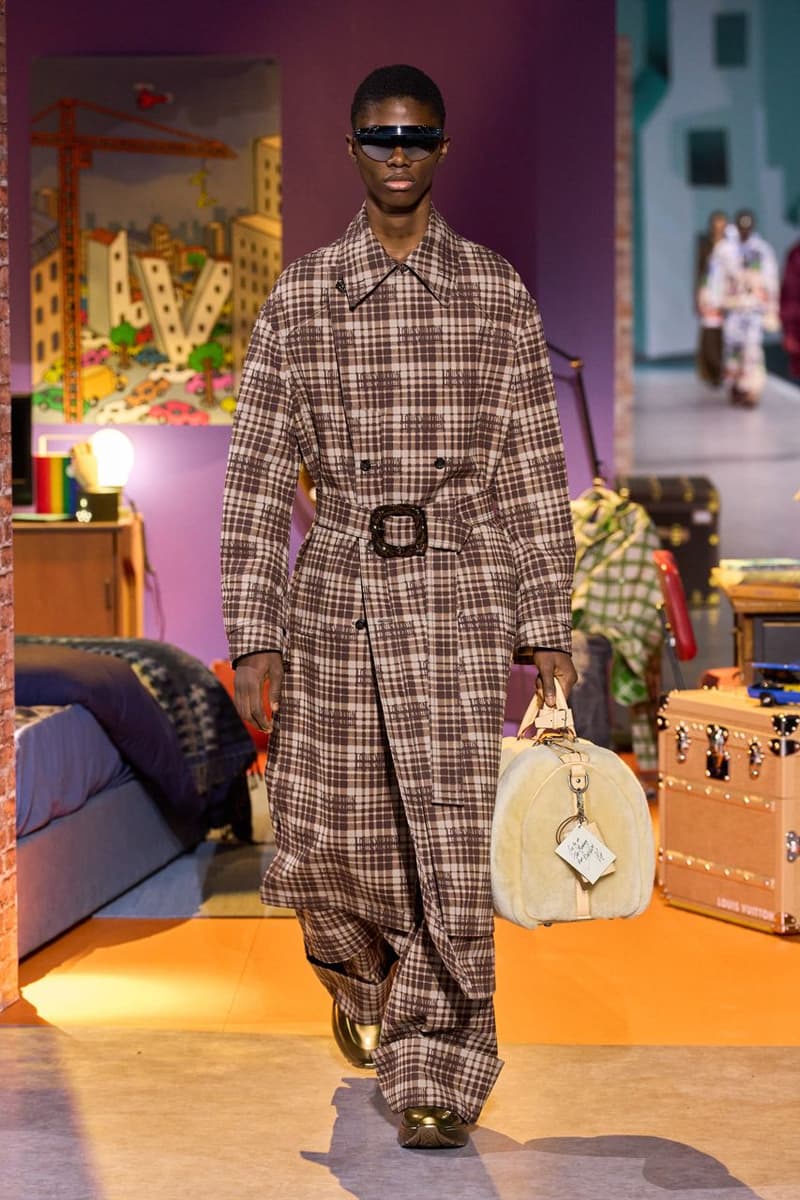 66 of 70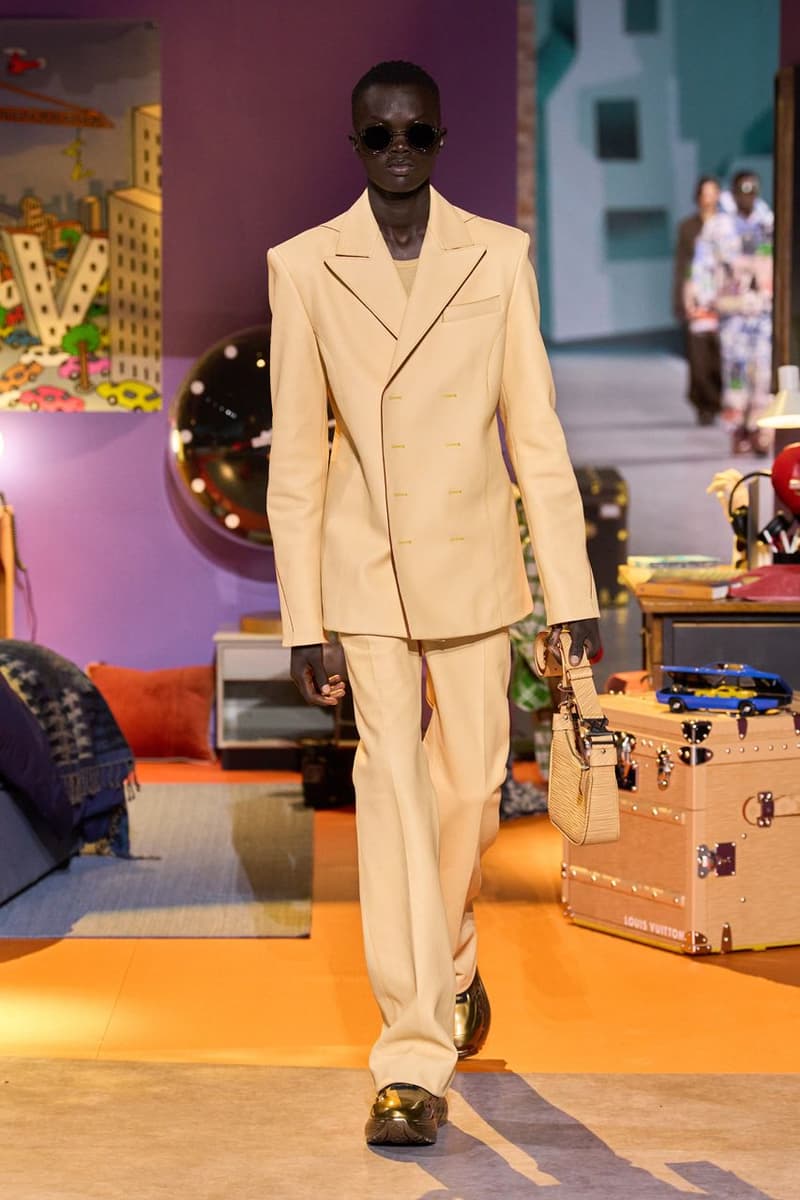 67 of 70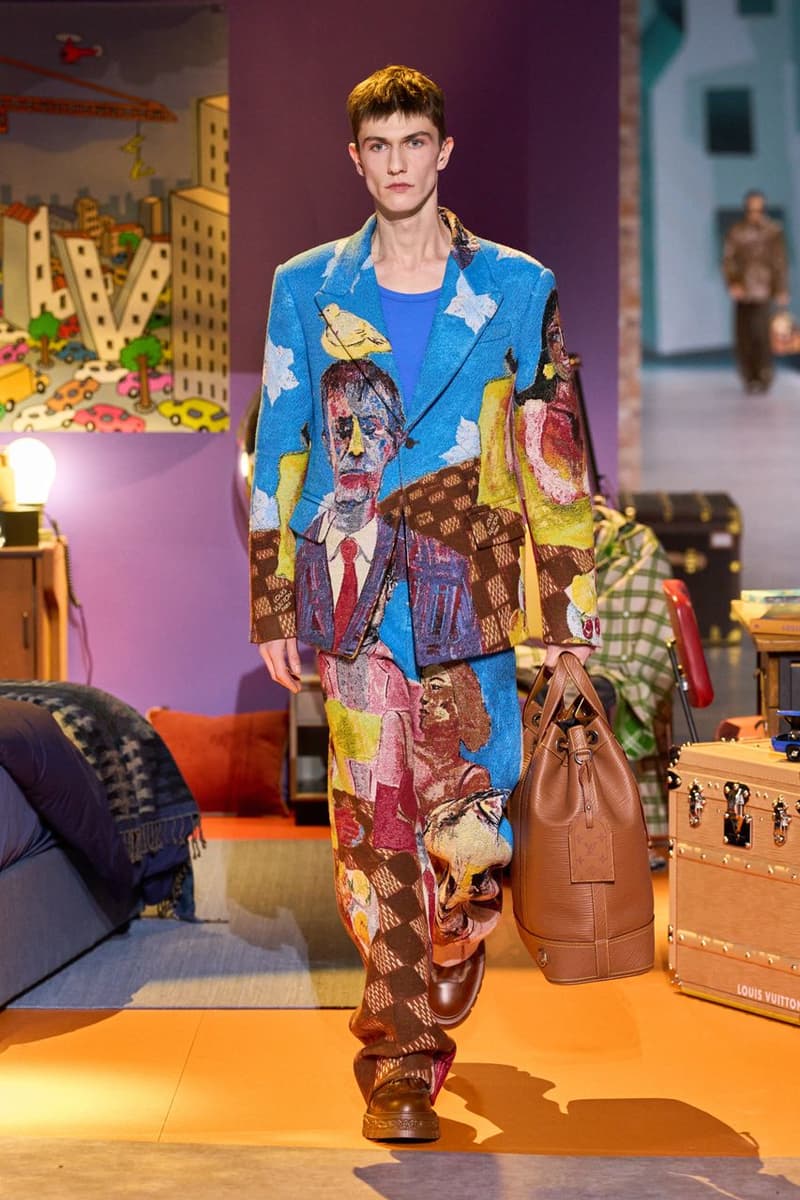 68 of 70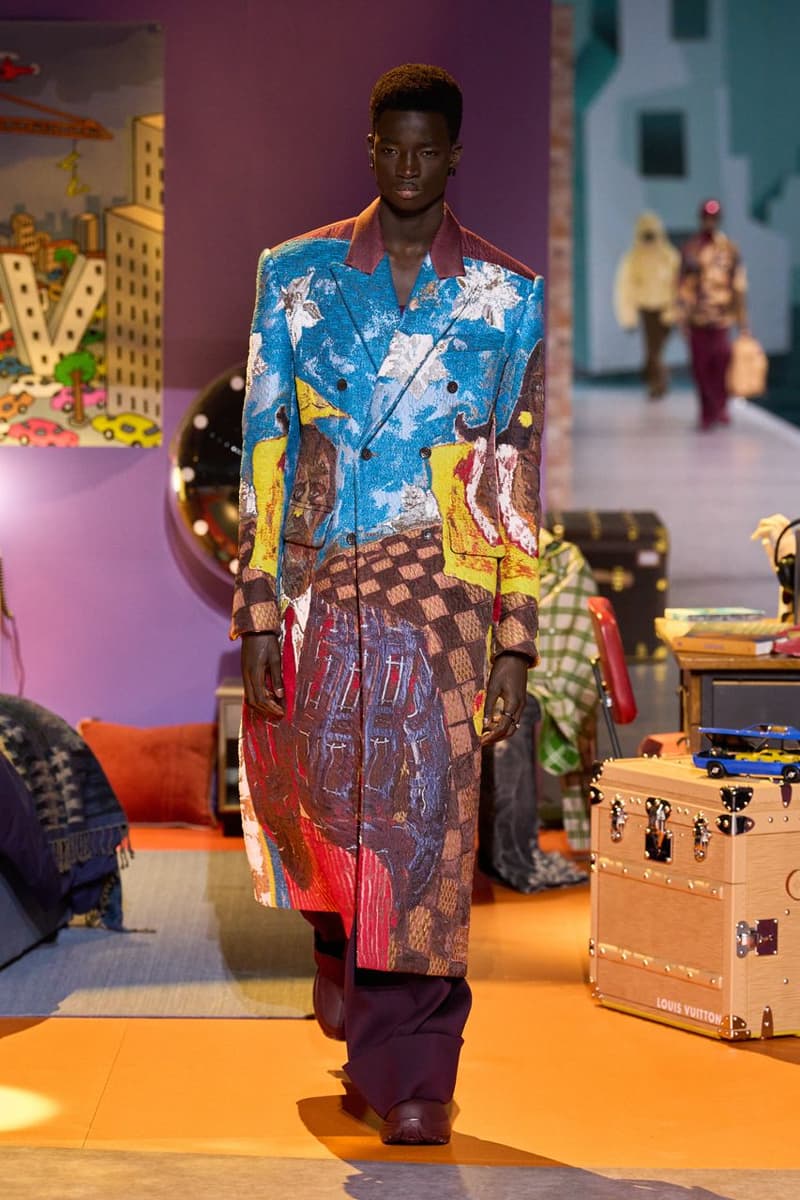 69 of 70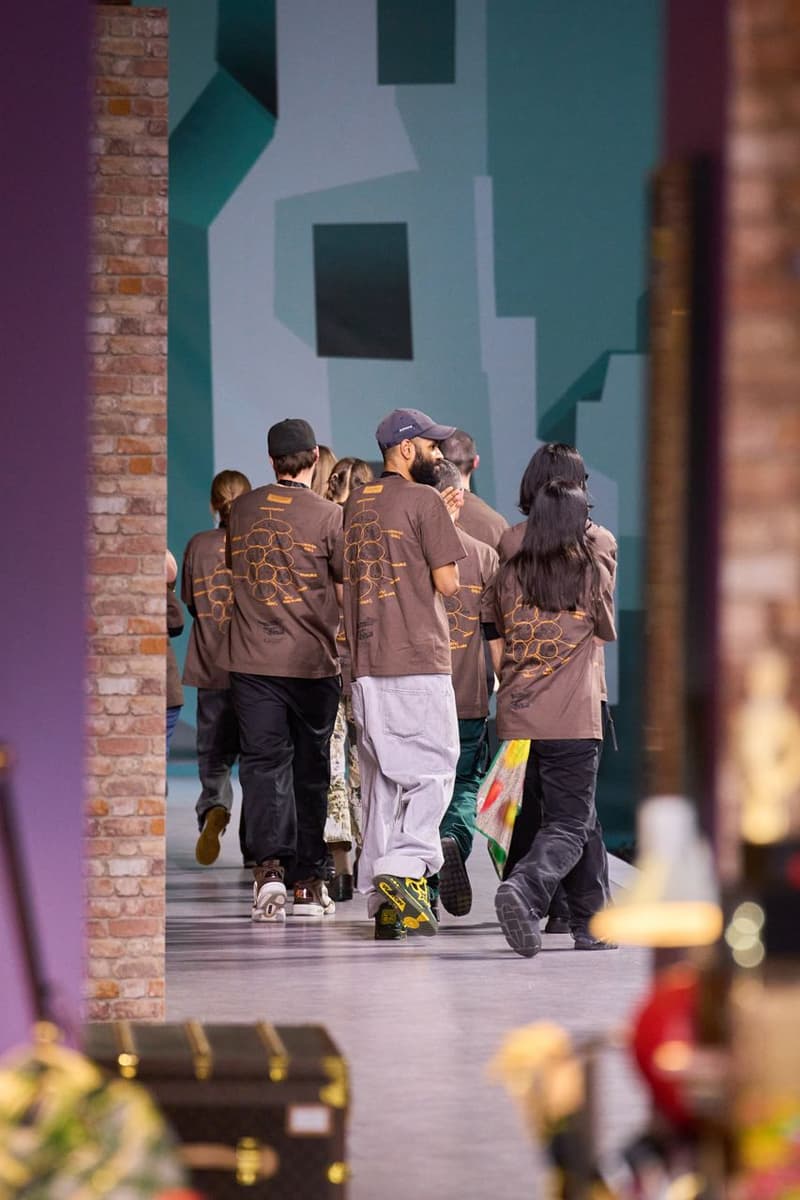 70 of 70
Fashion
Louis Vuitton FW23 Mens' Collection Celebrates Never Growing Up
Tapping Colm Dillane as the brand's first co-designer after Virgil Abloh.
Louis Vuitton FW23 Mens' Collection Celebrates Never Growing Up
Tapping Colm Dillane as the brand's first co-designer after Virgil Abloh.
Carrying late designer Virgil Abloh's legacy forward, Louis Vuitton unveils a new chapter, presenting its Fall/Winter 2023 collection.
Tapping KidSuper founder Colm Dillane as the first to co-design an offering following Abloh's passing. Rosalía opened the show with a host of electric Brazilian songs, instantly setting the tone. Rather than operating on a traditional runway, the mélange of clothing appears in the domestic sphere as the runway is segmented to mimic rooms in a home. Creating a coming of age narrative, models move through a hospital room, hinting a the beginning of life, migrating to a child and teenager's safe spaces.
Blazers are fastened with a single large button or arrive with extravagantly draped waists, standing tall with highly exaggerated shoulders and dramatic, split hemlines. A rainbow of spray painted apples bring an element of whimsy to an otherwise austere concrete gray coat. A question, "Fascination imagination?" underscores the gathering's playful and cheeky energy. Teddy bear-textured outerwear sits alongside puffer jackets embroidered with patchwork illustrations plucked right out of an adolescent day dream.
Louis Vuitton's FW23 display provides a master class on sartorial juxtaposition, balancing the label's practiced sense of refinement with Dillane's eccentric aesthetic. While some models ares are covered by Matrix-style sunglasses, suits deliver an ever-watchful gaze as a single oversized eye is screen printed onto oversized two-piece sets.The essential organ acts as a motif, offering an unblinking stare on a matching shirt-jacket. Accessories are anything but an afterthought as sumptuous gloves accent structured vests, while leather hats seemingly celebrate the Year of the Rabbit with the floppy tails.
Take a look at Louis Vuitton's FW23 Menswear collection in the gallery above.
---
Share this article