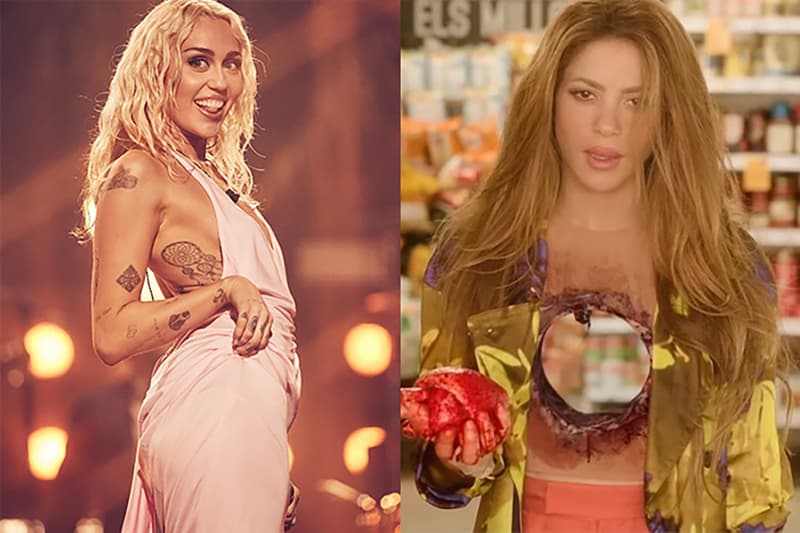 Sex & Dating
Miley Cyrus and Shakira Enter New Era, Fueling Predicted Dating Trend
Tapping dating expert, Dr. Caroline West.
Miley Cyrus and Shakira Enter New Era, Fueling Predicted Dating Trend
Tapping dating expert, Dr. Caroline West.
In the past week, Shakira and Miley Cyrus released singles expressing their talents and utter despise for their exes. The rollout signals a new era for both musicians, as Hypebae contributor Collette Grimes shared, "She's in her era of peace and self-love," — but with a side of petty. According to Bumble's sex and dating expert Dr. Caroline West, celebs aren't the only ones experiencing this personal transformation.
If you're unfamiliar with the tea, here's the rundown. Shakira caught her husband cheating after an 11-year marriage, while his mother gaslit her about the affair the entire time. In recent weeks she released the single, "BZRP MUSIC SESSION #53" reminding him that he "traded a Rolex for a Casio." As for Cyrus, she also released a single — on her ex-husband's birthday, titled "Flowers" detailing how she was moving the f-ck on.
According to Bumble, "1 in 3 people on Bumble having ended a marriage or serious relationship in the last two years," and it marks a dating renaissance — one of its predicted trends for 2023.
So, if you're single and ready to mingle, here's how to leave the pettiness behind and enjoy your dating renaissance, courtesy of expert Dr. West.
Adopt a consciously single mindset
"Being single is better than being in a relationship that isn't meeting your needs. People are consciously making a decision to be single, with the majority of singletons (54%) being more mindful and intentional in how, and when, they date."
Take the time to self reflect
"Self-reflection will allow you the space to assess what you want from a relationship and what you can bring to a relationship. Reflect on the style of relationship that you want – is it casual dating, monogamy, polyamory, or something else? Try to let go of what society tells you that you should be interested in and find what works for your unique self."
Let go of societal expectations
"Try to let go of what society tells you that you should be interested in and find what works for your unique self. Our relationship skills are a lifelong learning project. Globally 61% of people say they are now prioritising emotional availability and 1 in 4 (23%) say they care less about appearances."
---
Share this article