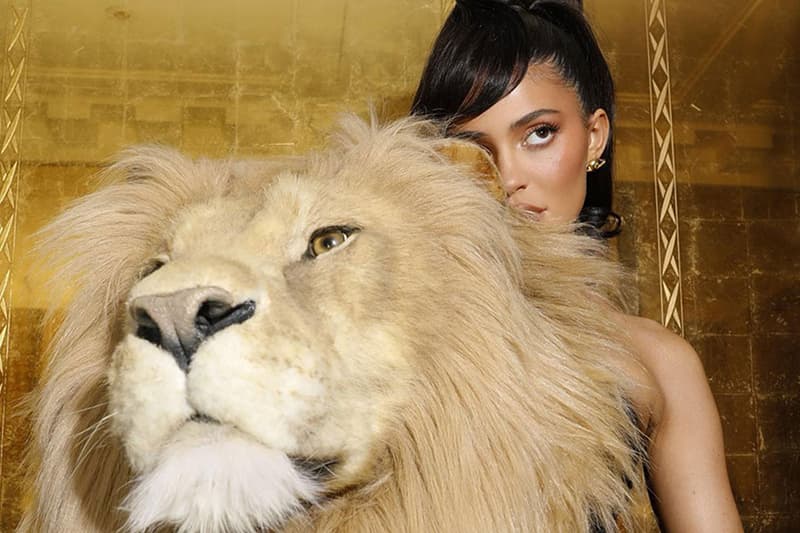 Fashion
PETA Defends Kylie Jenner's Schiaparelli Lion Dress
And went as far as to call it "fabulously innovative."
PETA Defends Kylie Jenner's Schiaparelli Lion Dress
And went as far as to call it "fabulously innovative."
Kylie Jenner's divisive Schiaparelli look at Paris Couture Week turned heads for multiple reasons, with many social media users calling it "disgusting" and deeming it a step backwards for animal rights activists, despite it being faux fur.
Now, non-profit organization PETA has weighed in on the conversation, and it's not quite the reaction that many of us would have expected. The animal rights org appears to be completely on board with the idea, and even going so far as to praise it entirely.
In a statement, PETA President Ingrid Newkirk described the "three-dimensional animal heads" in the collection as "fabulously innovative," adding that "Kylie, Naomi and Irina's looks celebrate the beauty of wild animals and may be a statement against trophy hunting, in which lions and wolves are torn apart to satisfy human egotism."
"We encourage everyone to stick with 100% cruelty-free designs that showcase human ingenuity and prevent animal suffering," Newkirk continued, encouraging wearers and designers to "extend this creativity to exclude sheep shorn bloody for wool and silkworms boiled alive in their cocoons."
Take a closer look at Kylie Jenner's fierce look above and while you're here, check out Schiaparelli's full Paris Couture Week collection.
---
Share this article