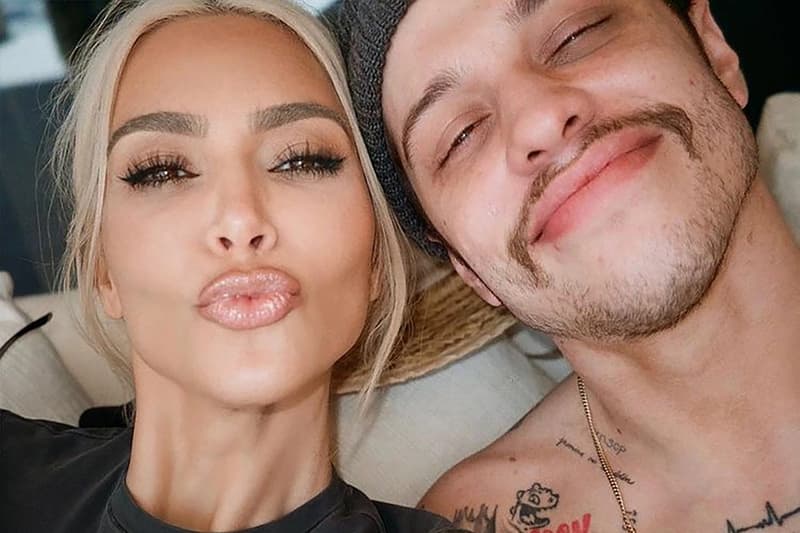 Entertainment
Pete Davidson No Longer Has His Tattoos Dedicated to Ex Kim Kardashian
He was recently spotted without them.
Pete Davidson No Longer Has His Tattoos Dedicated to Ex Kim Kardashian
He was recently spotted without them.
Pete Davidson has erased ex Kim Kardashian from his life and his body — literally.
The former Saturday Night Live star got a few tattoos dedicated to Kardashian during their relationship, but now, he seems to have gotten them removed. The ink includes the phrase "My girl is a lawyer, the words "Aladdin" and Jasmine" in reference to their SNL skit and the letters "KNSCP," which seem to be the initials of Kardashian and her four kids, whom she shares with Ye.
Additionally, Davidson had gotten Kardashian's first name branded on his chest, but that has also disappeared. Back when they were dating, the SKIMS founder explained his reasoning behind getting her name branded. "I just think he was like, 'I want something that's there that I can't, you know, get rid of my tattoos,'" she told Ellen DeGeneres. "He's in the process of getting rid of his arm tats and his neck tats. So he's like, 'I don't want to be able to get rid of it or cover it up and I just wanted it there as like a scar on me.'"
Check out how Davidson's tattoos currently look here.
---
Share this article